To understand why the opening of Louie in December has generated excitement among longtime St. Louis diners, you must travel back to the unlikely intersection of Chouteau Avenue and South 39th Street at the turn of the century. There, owner Matt McGuire and chef Kirk Warner made King Louie's one of the best restaurants in St. Louis and, in its focus on local purveyors, a forerunner of our modern dining scene. It closed in 2007, a victim of a seemingly infinite road-construction project, and to this day its fans speak of it as wistfully as a first love or baseball before the DH and interleague play.
I started writing about St. Louis restaurants not long before King Louie's closed and never ate there as a critic. In truth, I only remember going there for drinks, and I know McGuire more for his work since then as a front-of-the-house maestro at Gerard Craft's restaurants, among others. So when McGuire opened Louie across from Concordia Park in Clayton, while I understood why its legacy was whetting local appetites, I was more intrigued by the kitchen team he had assembled — Sean Turner, who has cooked for the acclaimed chef Jonathan Benno at Lincoln Ristorante in New York City, and Josh Poletti, a veteran of the Libertine, Pastaria and Basso — and by his decision to reserve bar seating for walk-in diners for most of the evening.
And I can tell you, free from nostalgia for King Louie's or, really, any significant memories of the place at all, you don't need to know a thing about that restaurant to appreciate Louie. All you need to do is sit at the bar and order the roast chicken.
The chicken ($21) isn't fussy: a breast and thigh, seared first and then finished in the oven so its skin is crisp and golden-brown; it's served with a chicken jus and broccoli rabe. The kitchen brines the chicken for about an hour and a half and walks the meat right up to the line of being oversalted. Instead, further intensified by the jus, it delivers the pure flavor of roast chicken you want when you roast a chicken at home but can rarely achieve, because Louie is an excellent restaurant, and you're cooking while also parenting two children and listening to a podcast.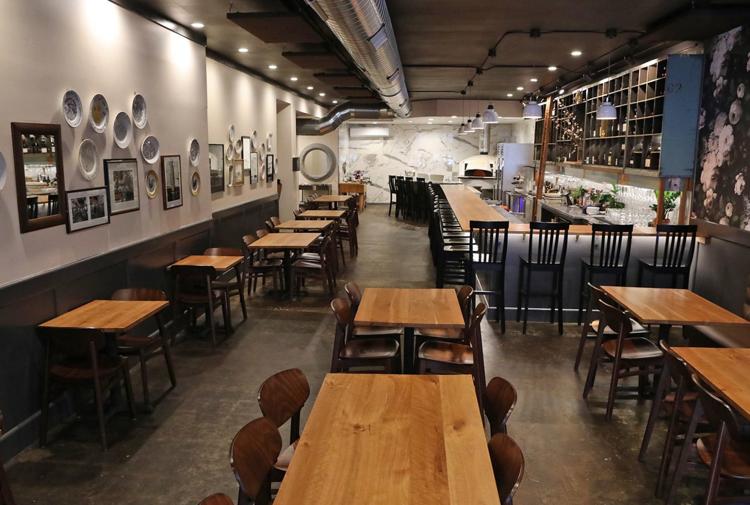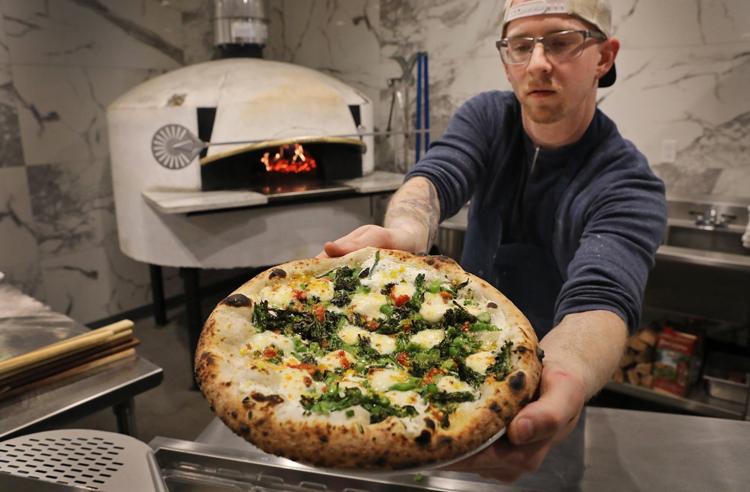 You might not have a choice whether to sit at the bar. Louie is already a tough prime-time reservation. But you should want to sit at Louie's bar. Or, rather, one of its two bars: the main bar, which dominates one side of the long but somewhat narrow dining room (half of the former Jimmy's on the Park space, now subdivided), and a smaller counter that surrounds the wood-fired pizza oven. And you actually can sit at these bars — relax, even — rather than jostle elbows and Tetris your plates into a space not much bigger than a postage stamp.
Given McGuire's front-of-the-house expertise, the service will be terrific wherever you sit, but the bar feels like Louie's heart. This isn't cutting-edge cuisine or a special-occasion splurge, but the sort of neighborhood restaurant you want to return to endlessly, confident that, reservation or drop-in, you'll be welcomed back.
The menu is rustic Italian, though it wears this identity lightly. The roast chicken would seem as at home at a bistro as at a trattoria. A North African chermoula sauce, warmly spiced and brightened with herbs, dresses a plump pork chop ($27) with a lovely sear and blushing meat. Shishito peppers, liberated from their usual restaurant role of pretending to be an interesting appetizer, add a little chile pop, though the chermoula is interesting enough to carry the dish. Salsa verde — brilliant in its green hue and in its bright flavors of parsley, garlic and citrus — accents a hunk of grilled strip steak ($28) with perfect crisp-creamy roasted potatoes.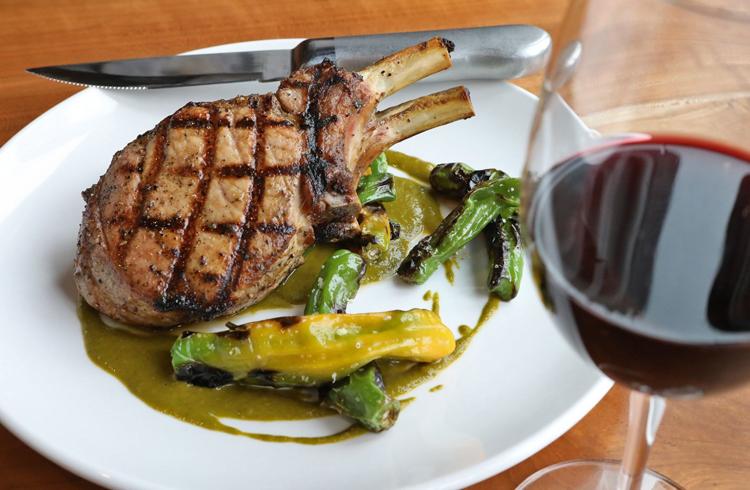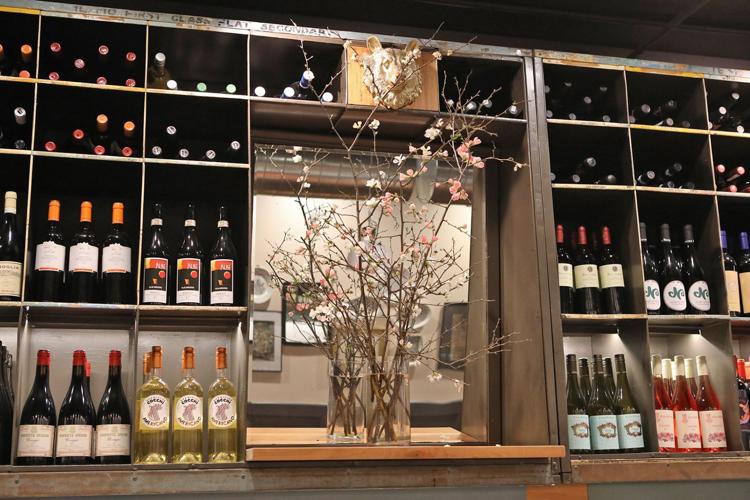 You can begin your meal with a platter of Italy's artisan bounty — gossamer slices of prosciutto di Parma and nutty, umami-rich Parmigiano-Reggiano VOP Vache Rosse over dots of extra-virgin olive oil ($18) — or with a top-notch take on hummus, here made with white beans and energized by fresh mint ($12). The standout appetizer and one of the standout dishes, period, is the Roman gnocco ($17). Rather than the traditional, dense potato gnocchi, the Roman version is a loose semolina-based dumpling served over a pork ragu and smothered in both béchamel and pecorino. The total effect is more like a hearty stew than some kind of pasta.
A key to Louie's out-of-the-gate success is, I think, Turner's tightly focused menu: two pastas, four pizzas, four main courses (steamed mussels in addition to the aforementioned chicken, pork chop and strip steak). So when Turner serves butternut-squash agnolotti ($18), he values execution over novelty. The squash's sweetness is deepened by the more complex, nutty sweetness of browned butter. The slight astringency of sage contrasts the agnolotti's sweetness, the crunch of walnuts their texture. (Note: McGuire says the agnolotti will leave the menu this spring.) Likewise, why offer countless variations of pizza toppings when a simple pizza margherita ($14) highlights the airy, char-speckled wood-fired crust?
Louie's focus encompasses its wine list, a relatively compact selection of Italian wines with interesting bottles in the $30-$70 range. There are only three desserts: panna cotta with granola and rhubarb, an ice-cream sandwich and a plate of freshly baked cookies. I suggest ending your meal with the light, lovely panna cotta ($8) and bringing the cookies (two each of chocolate-chip, chocolate espresso and ginger-snap; $8) home for the next day. Louie will almost certainly win its way into your regular restaurant rotation, but the single experience is magical enough to let linger.
Where Louie, 706 DeMun Avenue, Clayton • Three stars out of four • More info 314-300-8188; louiedemun.com • Menu Rustic Italian fare HOURS Dinner Monday-Saturday (closed Sunday)