A couple of weeks before the pandemic put my restaurant reviews on ice for 15 months, I sat at the bar at Jack Nolen's and ate a double cheeseburger and fries. I would share my detailed notes from that lunch, but one of the many highlights of my quarantine involved hot coffee, an invisible but fatal flaw in the handle of my favorite mug, and my laptop. My previous laptop.
I liked both the burger and the fries. That much I remember. I could have sworn I ordered a beer with them. Jack Nolen's is a place where you order a cold, pale lager without thinking about it, the latest occupant of a handsome old brick building on one of the less ebullient stretches of Soulard, marinating in that familiar fug of brewery, interstate and riverfront industry.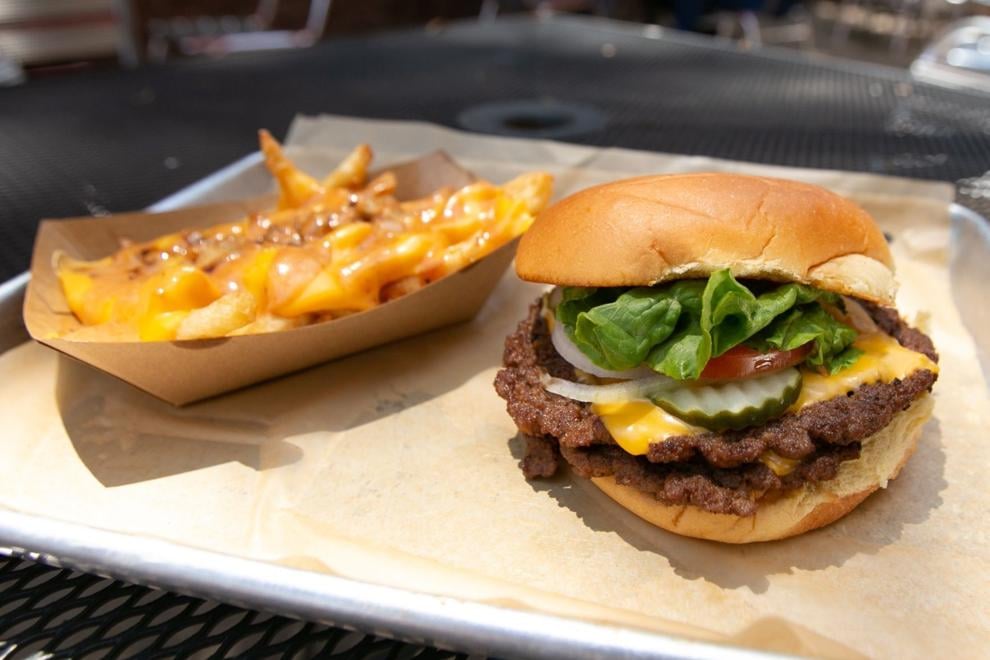 But no. I looked up my receipt from that visit — laptops are mortal; corporate expense-account websites are forever — and there was a line item for a soft drink instead. I didn't make the same mistake when I finally returned to Jack Nolen's 15 months later.
I sprawled in a chair on the restaurant's patio and savored a draft Bud heavy and another order of a double cheeseburger and fries. The patio is spacious, with two levels of seating on the south side of the building, ideal for those of us not ready to dine inside, especially in an arrangement as cozy as Jack Nolen's shotgun dining room-bar combination.
(You do need to go inside to order at the bar. There is no mask requirement.)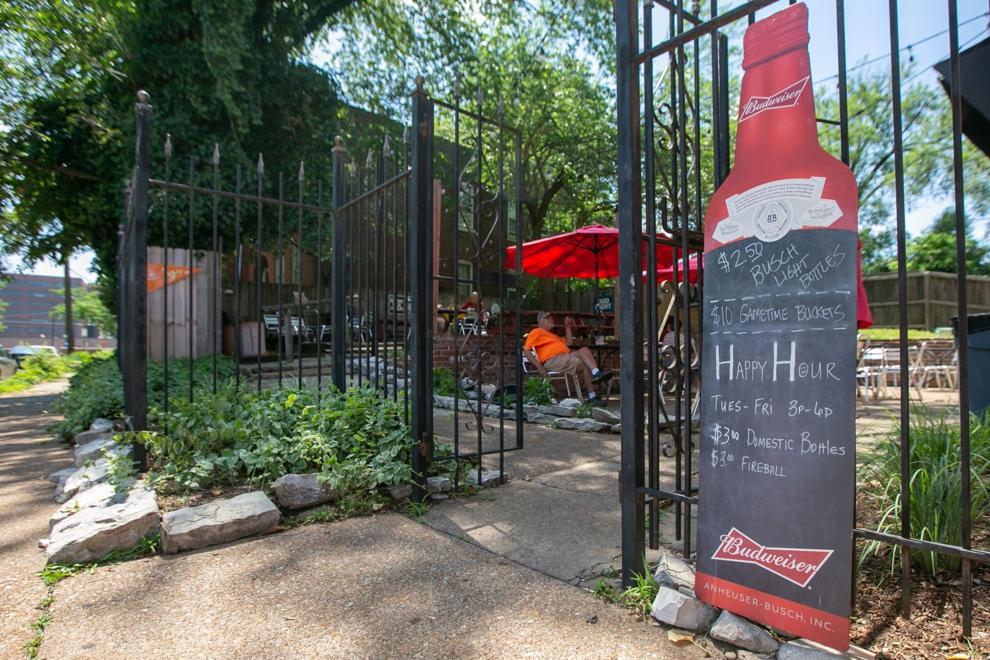 The patio helped Jack Nolen's survive the past year, owner Jim Grindstaff says. He opened the restaurant in December 2019 with his brother, Ryan, and his mother, Patti. The eponymous Jack is Grindstaff's oldest son; Nolen is his nephew.
The trio already operated franchises of Jefferson's Restaurant in Belleville and Mascoutah (the latter now closed) as well as Summerville, Georgia. By last summer, Grindstaff had grown to love Jack Nolen's so much that he wanted to focus on it alone. He sold his stake in the Jefferson's franchises to his brother and mother and bought them out of Jack Nolen's.
The restaurant isn't complicated. You're here for the burgers and fries or maybe the fried chicken sandwich, batter-gnarled but quite juicy, sloshed with Bulliard's cayenne hot sauce and dressed with lettuce, mayonnaise and snapping slices of pickle.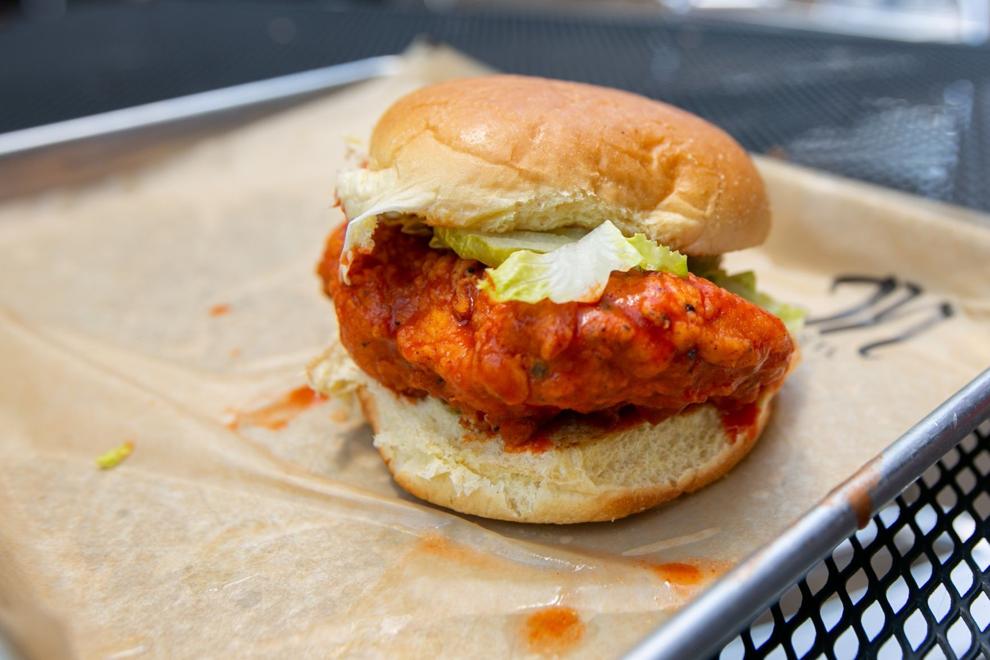 Burgers are sort of his religion, Grindstaff says. He once maintained a blog about burgers and traveled the country, seeking the best. At Jack Nolen's, he has embraced the smashed-patty craze. His meat is a blend of short rib, brisket and chuck. His seasoning is a proprietary blend called Three Kings — he operates another food business, Grindstaff Rub Co. — salt, pepper and garlic dashed with lemon and onion.
Stack the patties one, two or three high, a slick of American cheese glommed onto each, and smush it all between the squishy halves of a Martin's potato roll, the burger bun nonpareil. You don't need much more, though you can add the usual garnishes if you like. The patty is smashed but not obliterated. The flavor conveys a distinct, persistent beefiness, bass to the char's treble.
Jack Nolen's Patti Melt dresses the burgers with American and Swiss cheese, grilled onions and the house Style sauce, a tangy, Thousand Island-esque creation. Pepper jack cheese, the spicier (though still tangy) Fire sauce and a tomato, onion and jalapeño relish enliven the Firecracker Burger, a monthly special that was popular enough to graduate to the regular menu. It smolders rather than burns. The jalapeño in my relish had a wan, watery flavor more akin to green bell pepper.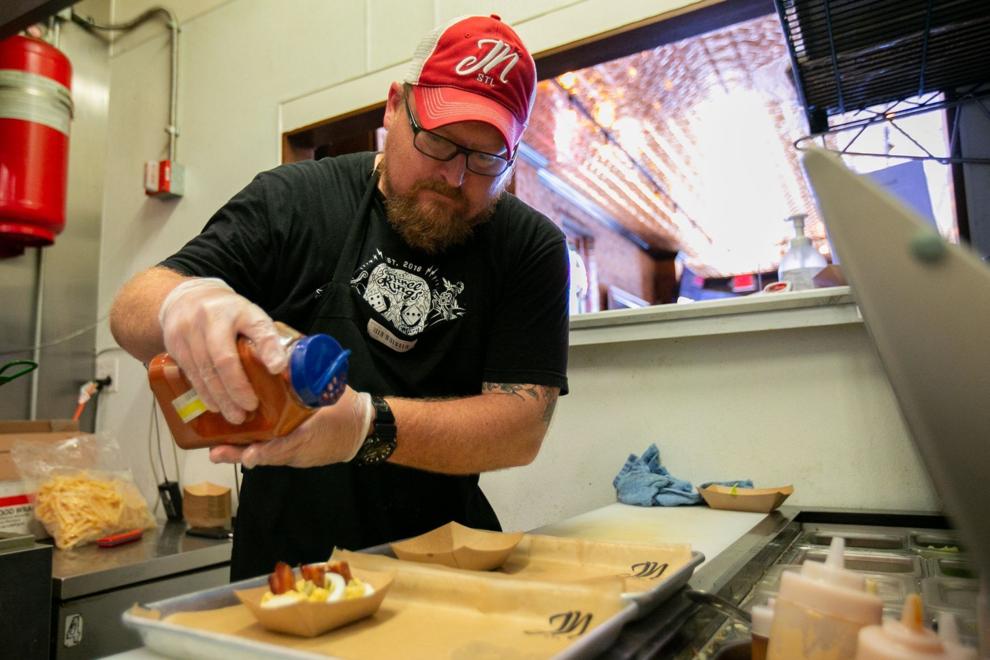 The fries aren't hand-cut but feature a crunchy, nubbly exterior that holds up reasonably well under a cap of melted American cheese, grilled onions, and Style or Fire sauce. Then again, after a year of listless takeout fries, you might be happy with an order of Jack Nolen's plain, the miracle of crisp, hot and salty.
For true decadence, order the CBGB Fries smothered in a thick, velvety Busch beer-cheese sauce with grilled onions and chopped bacon. Or order one CBGB and one plain for additional dipping; the CBGB's sauce-to-fry ratio is gloriously askew.
You might notice the absence of a star rating attached to this review. I don't know when they will shine again. Navigating a return to this column's original purpose will be a process of learning by doing — and, most likely, by screwing up now and then.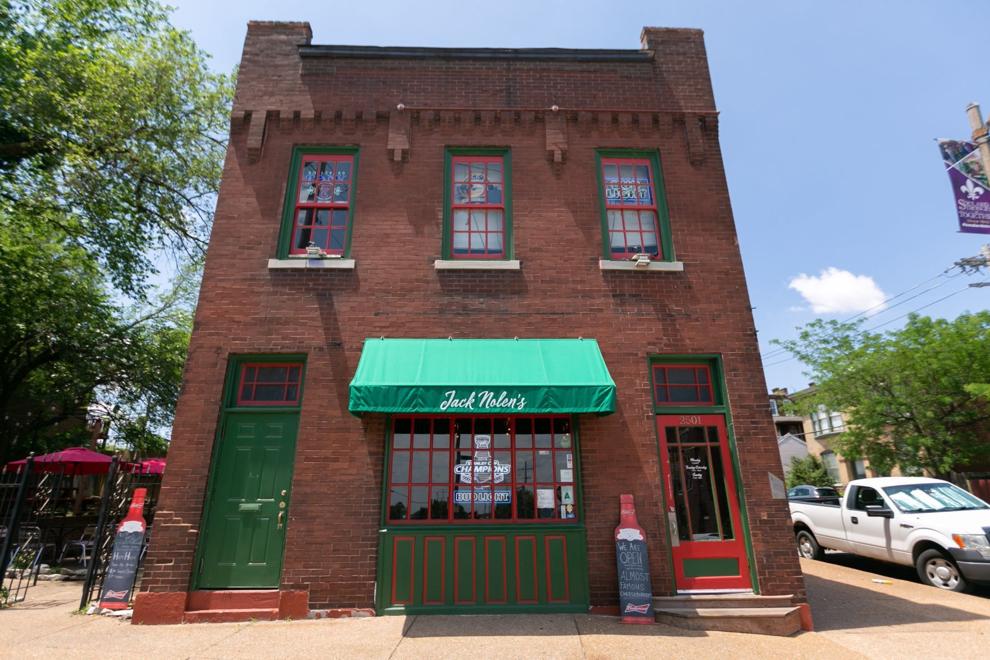 No doubt the coming weeks and months will see some heavy issues addressed in this column as the pandemic ebbs and the restaurant industry continues its recovery and reckoning.
For now, though, let's linger in the sunshine and fresh air of Jack Nolen's patio and imagine how amazing it might be if, in addition to fries, we could pair that beer-cheese sauce with, say, a plump soft pretzel dispatched steaming from the kitchen to our table.
We are currently not assigning star ratings to restaurants. This review is based on patio dining. Contact the restaurant directly for the most up-to-date hours and operating procedures.
Where Jack Nolen's, 2501 South Ninth Street • More info jacknolens.com • Menu Burgers, fries and, inevitably, a fried chicken sandwich • Current services Dine-in (no mask required), patio, takeout • Hours 11 a.m.-10 p.m. Tuesday-Saturday, 11 a.m.-5 p.m. Sunday (closed Monday)