At Sides of Seoul, your order of seolleongtang ($10.99) comes with a small bowl of white rice, another of white-radish kimchi and a tray with three more banchan from the restaurant's repertoire of Korean side dishes. You might also receive a key heads-up. The kitchen doesn't add salt or pepper to this ox-bone soup with brisket, vermicelli and scallion. You season the seolleongtang yourself at the table.
Before you do, though, savor a spoonful of the unadorned soup, and consider your surroundings. Sides of Seoul is a fast-casual restaurant. It lacks the sleek branding and design that even local, independent fast-casual restaurants often boast, but you order at the counter, and your food arrives relatively quickly.
There is nothing quick about seolleongtang. The soup's milky color, silken texture and bottomless beef flavor — nourishing without salt, electric with it — speak to the hours needed to draw out the ox bones' essence. Hours? Terry Lee, who operates Sides of Seoul with his family, told me making the seolleongtang's stock is a three-day process of boiling, simmering and filtering.
"It's a lot of labor," Lee said, "but that's why you get such a rich taste."
And if you needed the advisory tip about seasoning the seolleongtang yourself, as I did, you will definitely benefit from Lee's tip: Pour the juice from the bowl of white-radish kimchi directly into the soup.
Sides of Seoul occupies a storefront in a small shopping plaza on Page Avenue in Overland, roughly halfway between Interstate 170 and North Lindbergh Boulevard. There is a blink-and-you-miss-it quality to the plaza, though wing connoisseurs will know it as the home of O! Wing Plus.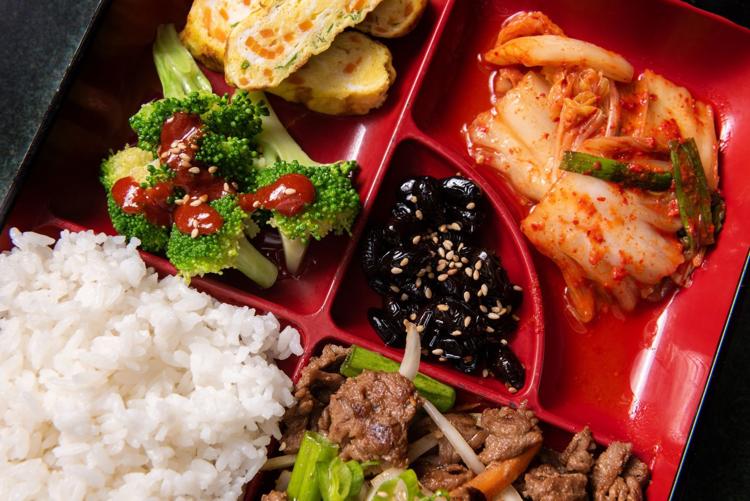 When Sides of Seoul opened here at the beginning of 2018, it did so under different ownership and with a focus on banchan (hence the name), soups and other Korean dishes prepackaged for takeout. This version of Sides of Seoul offered some hot, made-to-order food, including meal boxes with beef bulgogi or another protein, rice and banchan, but when I visited, this too was meant for takeout.
The Lee family took over Sides of Seoul last November and transformed it into a sit-down restaurant, albeit a small one. The 31-year-old Terry previously co-owned a Columbia, Mo., restaurant, but at Sides of Seoul, he said, "all the credit" belongs to his mother, Mimi Lee, who has honed her recipes cooking for her family, friends and church.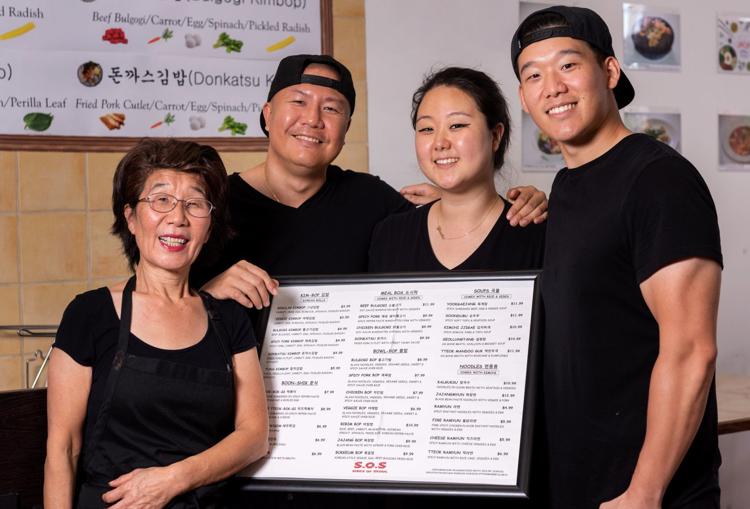 The Lees' cooking shines within Sides of Seoul's fast-casual frame. I have already celebrated the seolleongtang, and this might not even be my favorite of the restaurants' soups and stews. Its chief rival for my affections is kimchi jjigae ($10.99), the classic stew of kimchi, pork and tofu.
You wouldn't call kimchi jjigae nuanced, exactly. Not compared to seolleongtang, at least. It arrives at the table still madly bubbling. But at Sides of Seoul the eye-opening, brow-dampening stew unfolds in layers of flavor, sometimes sharp, sometimes funky — layers all the more remarkable because this kimchi jjigae uses no gochujang or other flavor boosts. Everything develops from the kimchi itself.
The seolleongtang and kimchi jjigae are two of the handful of dishes that cost more than $10. Kim said international students are Sides of Seoul's primary demographic, and the family wants to provide both quality and affordability.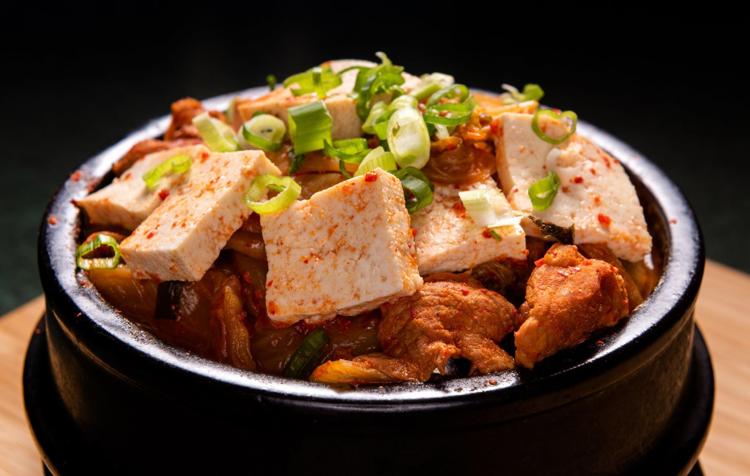 On my visits, they hit this target. Gimbap — or kimbop, as the restaurant's menu styles it, seaweed and rice wrapped around imitation crab meat, egg, carrot, spinach, burdock and pickled radish — makes for a generous snack, light meal or appetizer for $3.99. For $1 more, you can swap out the protein for heartier beef bulgogi, spicy pork or fried pork.
Rice bowls are a central part of the Sides of Seoul menu. The pork in the Spicy Pork Bop ($7.99) is medium spicy, more brow-tingling than -dampening, but a twin dressing of spicy mayonnaise and teriyaki sauce amplifies the heat and balances it with sweetness and tang. Marinated glass noodles, cabbage and scallion act as cooling counterparts.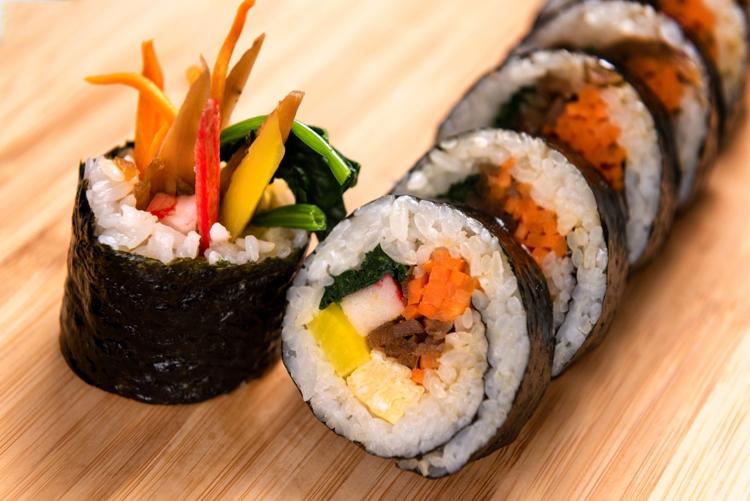 Under the Lee family, Sides of Seoul continues to offer meal boxes. If you can make it out of the parking lot without cracking the lid and devouring the juicy, sweet-savory beef bulgogi ($11.99) with its rice and banchan, you are far more patient than I will ever be.
As for the sides that give the restaurant its name, the fast-casual format means you don't receive the flurry of banchan that accompanies a more formal Korean meal. The sides I encountered were generally very good, especially the kimchi and the rolled omelet gyeran mari.
A selection of prepacked sides is still available to go. Lee told me kimchi is by far the most popular of these. At the time I interviewed him, he estimated the restaurant was about to run out of a batch of between 70 and 100 pounds in only two or three days.
It has reached a point that Lee is wary of letting customers call ahead to reserve the kimchi. So here is another heads-up from the restaurant: If you say you're going to pick up your kimchi at a certain time, arrive at that time.
"If you're even 10 minutes late," Lee said, "it's gone."
Where Sides of Seoul, 10084 Page Avenue, Overland • Two stars out of four • More info 314-942-8940; facebook.com/sidesofseoulfoods • Menu Fast-casual rice bowls, soups and more Korean fare • Hours Lunch and dinner Monday-Saturday (closed Sunday)