This week, in lieu of a full review, I'm opening up my critic's notebook to highlight two small, relatively new Mexican restaurants I've enjoyed visiting.
I can't remember when — if ever — I have begun a review talking about a quesadilla, but here we are this week at Sol Azteca, which opened in December in a shopping plaza in the city's Mount Pleasant neighborhood and where you should absolutely order a quesadilla.
Sol Azteca's quesadilla, owner Jesus Rojas told me, is a quesadilla in the style of his native Mexico City: a corn tortilla, rather than a flour one, which is loosely folded over its filling and served as a single, long oblong. The aptly named Big Quesadilla ($9.99) isn't especially cheesy, either. The cheese is in balance with the meat of your choice and a garnish of lettuce and sour cream, and the thin tortilla yields a satisfying crunch.
Your choices of meat include steak, chicken and chorizo, but the strongest play at Sol Azteca is cochinita pibil. The orange-juice tang imparted to the tender pork by its marinade pops against the more muted flavors of the cheese and tortilla.
Cochinita pibil can also top a taco ($2.25) or a huarache ($9.99). The corn tortilla that serves as the base of Sol Azteca's huarache is thicker than the quesadilla's tortilla, but not overwhelmingly thick — just right to support a smear of refried beans, avocado slices, queso fresco, lettuce, your choice of meat, salsa verde and sour cream.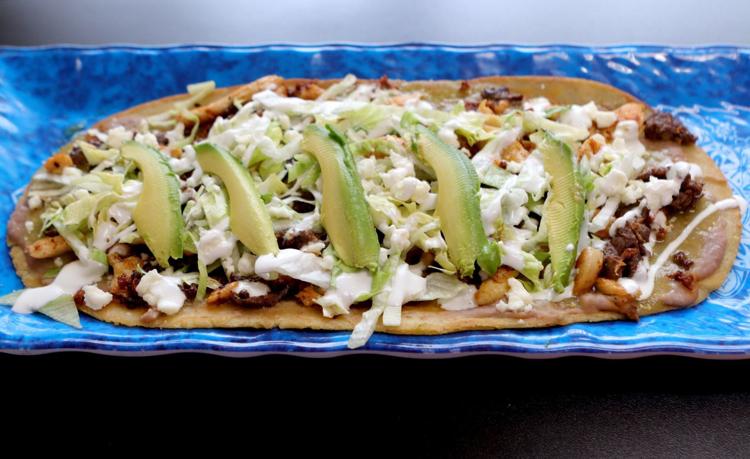 If one meat is not enough for your quesadilla or huarache, Sol Azteca presents the Quesadilla Azteca ($10.99) and the Huarache Azteca ($10.99), both of which come with chicken, steak and choirzo. I opted for the Torta Azteca ($9.50), which delivers chicken, steak, chorizo and hot dog slices and egg along with traditional torta garnishes on a telera roll.
The sandwich is daunting, though maybe not as daunting as it sounds. Now a fifth meat — say, that cochinita pibil — would make this a torta to reckon with any other in St. Louis.
Where Sol Azteca, 4232 South Broadway, Suite A • More info 314-449-1505 • Menu Mexican cuisine • Hours Lunch and dinner Monday-Saturday (closed Sunday)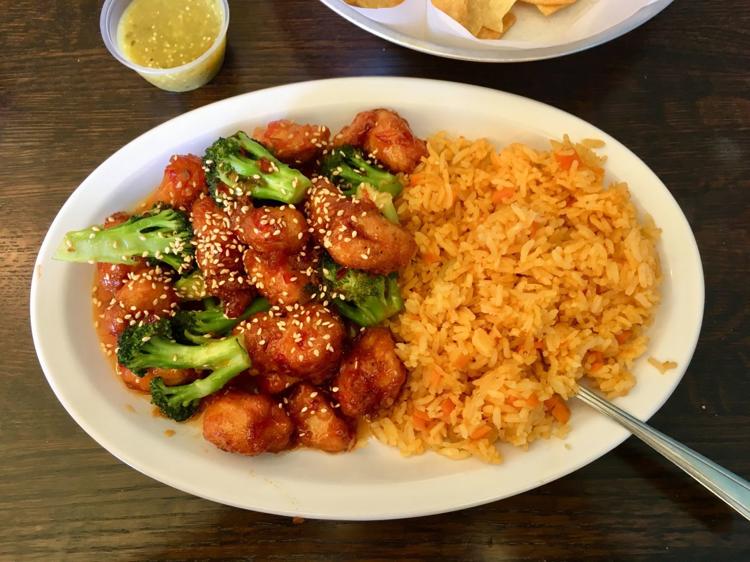 The twist to Wok O Taco is evident in its name. This 6-month-old Overland restaurant features both Mexican and Chinese fare, mostly independent of each other, but occasionally, more intriguingly, fused together.
Owners Abel and Marcos Cervantes, brothers and natives of the Mexican state of Michoacán, have previously worked at several Chinese restaurants in St. Louis, and with Abel's wife, Bianca, and Marcos' wife, Brenda, they opened Wok O Taco to address an everyday dilemma.
"You know how some people, whenever they try to choose somewhere to eat, one says, 'Oh, I want Mexican,' (and) the other one says, 'Oh, I want Chinese food'?" Brenda Cervantes told me in a phone interview. "That's why we try to put both together in the same place."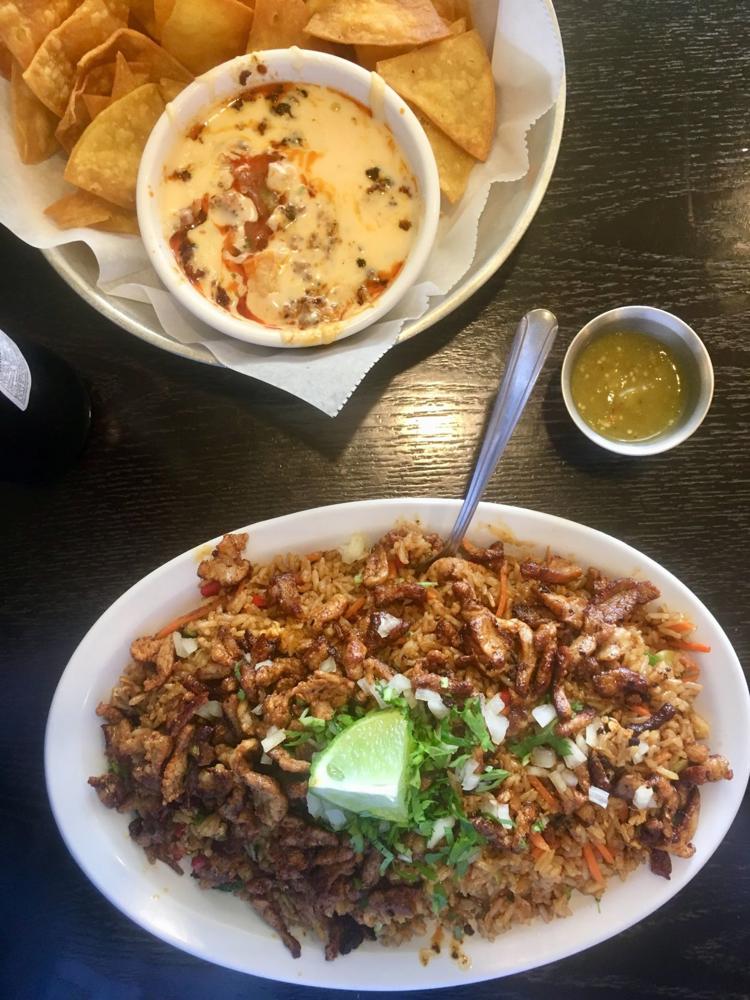 The Chinese half of the menu, titled From the Wok, offers Americanized Chinese fare, from crab rangoon ($5.99) to the General Tso's-esque sweet-and-spicy chicken ($10.99). The latter impresses with the crispness of the fried chicken and the precise calibration of sweetness and chile heat.
Any order from the selection of Mexican fare must include the choriqueso ($7.50), a creamy cheese sauce thickened and brightened by chorizo and further sharpened by pico de gallo. Tacos are the featured dish. (Burritos, quesadillas and tortas are also available.) The range of taco fillings is modest: carne asada, al pastor pork, chorizo, chicken tinga, shrimp and fried fish.
The outlier (fusion, if not exactly Chinese-Mexican fusion) is the chicken teriyaki taco, which takes the straightforward pleasure of teriyaki sauce — tangy, salty, sweet — and complicates it with pico de gallo, a chipotle mayo and queso fresco. I liked the taco, though as far as the broader taco menu goes, I preferred the spicy chicken tinga and the al pastor pork.
For my fusion fix, I will return to Wok O Taco for fried rice with al pastor pork ($8.50). The pork's smoky chile flavor is an ideal complement to the rice and vegetables. The kitchen garnishes the dish as you would a taco, with cilantro, onion and lime wedges, but be sure to ask for a cup of the restaurant's tomatillo salsa as well. Its heat and tang turn the dish into something that feels complete in and of itself — not simply fusion, but Wok O Taco's own brilliant creation.
Where Wok O Taco, 10633 Page Avenue, Overland • More info 314-473-1027 • Menu Chinese and Mexican fare • Hours 11 a.m.-3 p.m. Monday-Wednesday, 11 a.m.-9 p.m. Thursday-Saturday (closed Sunday)