Pummeling metal guitar riffs greet me when I pick up lunch at Terror Tacos. I would be more specific — pummeling death-metal guitar riffs, say — but what little I know about metal is just enough to understand both that it has many subgenres and that I don't get the nuances among them. At any rate, the music isn't too loud for this unhip indie-rock dad, and the pummeling is a welcome distraction from the existential jackhammering that has filled my head since the beginning of the pandemic.
I could tell you Terror Tacos is a metal-loving vegan Mexican restaurant, but as specific as that description is, it doesn't convey exactly what brothers Brian Roash and Bradley Roach are up to here. (The siblings spell their last name differently.) Mexican and Tex-Mex cuisines are obvious, direct influences, but so are skateboarding, street art and horror flicks, an aesthetic that manifests itself in dishes that genuflect at the altar of the 2 a.m. fridge raid and explode any trite preconceptions of what vegan food can or should be.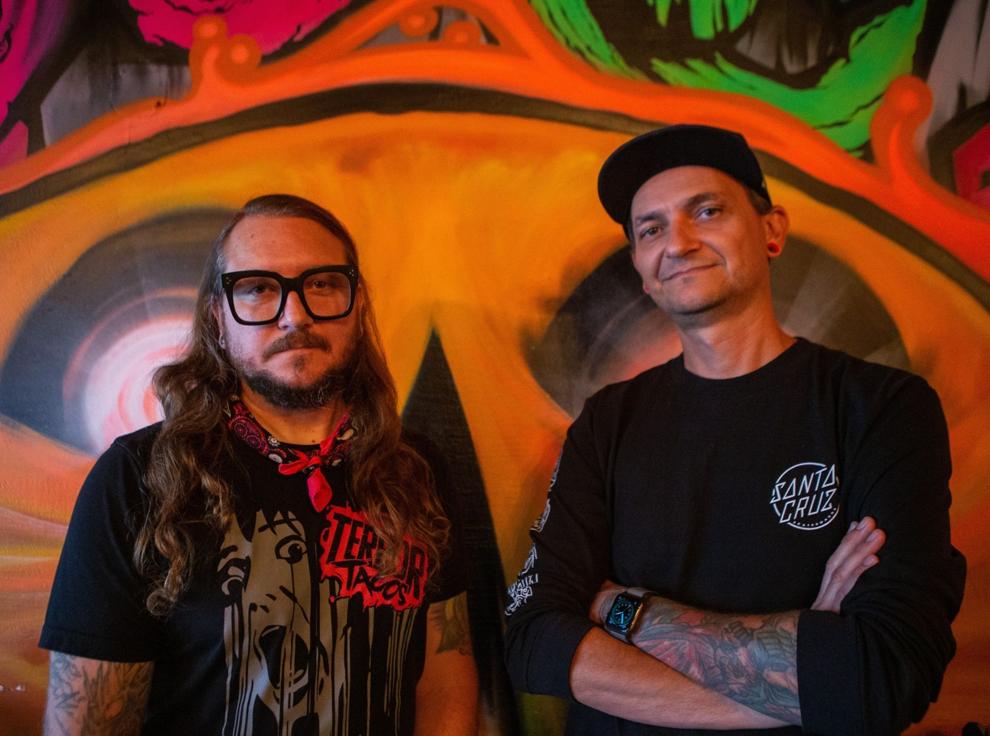 Terror Tacos' mashup of Mexican cuisine, veganism and metal is more cohesive than it might appear. The menu draws inspiration from the style of Mexican food the brothers loved to eat while growing up in California, Colorado and New Mexico. Meanwhile, Brian and Bradley are not only metal fans, but they also played in bands themselves, and it was the intersection of the hardcore and straight-edge scenes that introduced them to veganism. Brian is vegan, and Bradley vegetarian. Terror Tacos is 100% vegan.
Brian moved to St. Louis to be with his girlfriend (now wife); Bradley followed later. In addition to operating Terror Tacos, Brian has a full-time career designing exhibits and other guest experiences. Bradley previously worked as the chef and general manager of the Clayton vegan restaurant Seedz Cafe.
The brothers opened Terror Tacos in March on the Tower Grove South side of the main South Grand strip. The space (the former Baida Moroccan Restaurant) is small, its décor memorable: a wall of honor with framed photographs of metal legends; a mural by Brian with two creatures that look like the Grinch crossed with a jalapeño rising out of a taco that is also a nightmare sun; an impressive amount of fuchsia-like Terror Pink paint (a custom color), including in long dribbles that evoke running blood or deeply dug roots. A chandelier hangs from the tin ceiling. Outdoor seating is also available.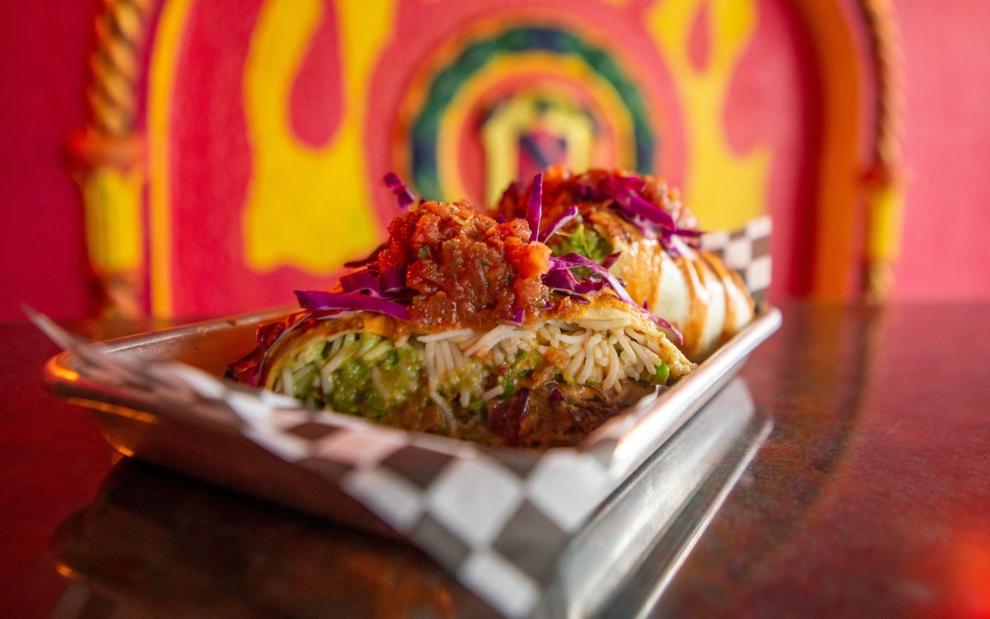 Terror Taco's menu is based around a familiar trio of non-meat main ingredients: tofu, textured vegetable protein (or, in the restaurant's parlance, veggie grounds) and seitan. The seitan, made in-house, is the star. As the featured ingredient of the Carnage Asada burrito, it doesn't taste meaty, per se, but to my palate, at least, it suggests the charcoal smokiness of a backyard grill. The seitan isn't ballast, but a distinct flavor in a burrito bursting (literally) with cilantro rice, grilled vegetables, lettuce, guacamole, and nondairy chipotle cheese sauce and sour cream.
For the Citrus Mistress taco, Terror Tacos' seitan makes for a credible faux chorizo in both texture and chile-sharpened bite. The dish nods slightly to tacos al pastor with its fruit salsa — pineapple, mango and pickled jalapeño with lemon and lime juice — while the soy-based vegan sour cream adds a cooling tang.
The fried tofu in the Buffalofu Taco doesn't pretend to be anything other than fried tofu, but it offers a firm chew and, as the dish's name suggests, a generous dose of piquant buffalo sauce and a dash of vegan ranch dressing. The tofu sits atop a bed of rice inside a flour tortilla. The rice doesn't add much to the taco besides heft; it certainly makes the crisp garnish of jalapeño, green onion and cilantro an essential textural contrast.
If the Buffalofu Taco didn't make clear that Terror Tacos is following its own path, let me introduce you to the Behemoth. This fourth-meal fever dream begins with a vegan riff on the beloved American hard-shell taco: veggie grounds as the taco "meat" dressed with lettuce, the chipotle cheese sauce and sour cream. The crunchy corn tortilla is itself cradled in a flour tortilla spread with black beans, green chiles and more cheese sauce.
If you would like the taco Inception to end here, you can order the Double Diablo. The Behemoth wraps this taco-within-a-taco in toasted pita bread with guacamole, jalapeños and more sour cream. It's fun, especially if you get all three tacos in a bite, and while it isn't Terror Tacos' best dish, it might be the most representative. I felt metal finishing it one sitting.
I've mentioned the chipotle cheese sauce a few times already. It deserves a moment in the spotlight. Made from pulverized oats, the sauce is impressively creamy — or "creamy," if you're a stickler — and with its smoky chipotle heat, it performs admirably as the queso atop Terror Tacos' nachos.
The restaurant's most daring improvisation is vegan birria tacos. The degree of difficulty is higher than swapping in seitan for beef and building a vegan consommé to season the tacos and serve alongside them. In a phone interview with the brothers, Bradley said he has been a vegetarian for so long that he has never eaten a traditional birria consommé. He relied on friends for taste-testing.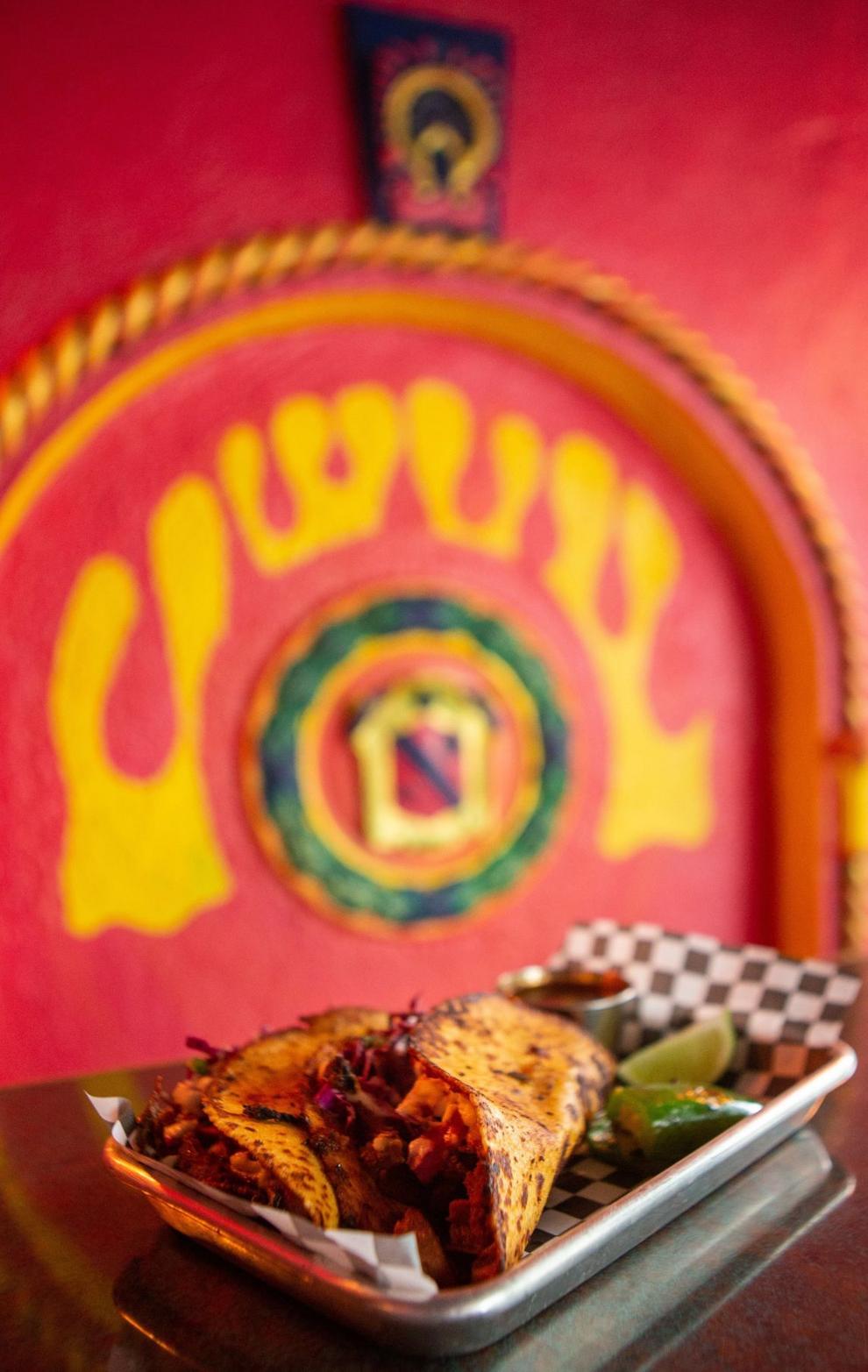 A blend of arbol, guajillo and other chiles carries the flavor of the consommé and, in turn, the seitan: a brow-dampening blast of heat with an earthy, subtly sweet finish. What the vegan consommé can't approximate isn't so much the flavor of meat but the silken body that slow-cooking beef imparts.
On its own terms, though, this vegan birria is delicious: crisp tortillas with tender, spicy seitan and the crunch of cabbage and onion served with a fiery, complex sipping sauce. Rather than try to describe them as "true" birria, I will tell you that I ordered them on two separate trips to Terror Tacos.
We are currently not assigning star ratings to restaurants. This review is based on takeout. Contact the restaurant directly for the most up-to-date hours and operating procedures.
Where Terror Tacos, 3191 South Grand Boulevard • More info 314-260-9996; terrortacos.com • Menu Vegan Mexican-inspired dishes • Current services Dine-in; patio; takeout • Hours 3-8 p.m. Tuesday, 11 a.m.-8 p.m. Wednesday-Sunday (closed Monday)
Photos: Terror Tacos on South Grand in St. Louis
Terror Tacos vegan taco joint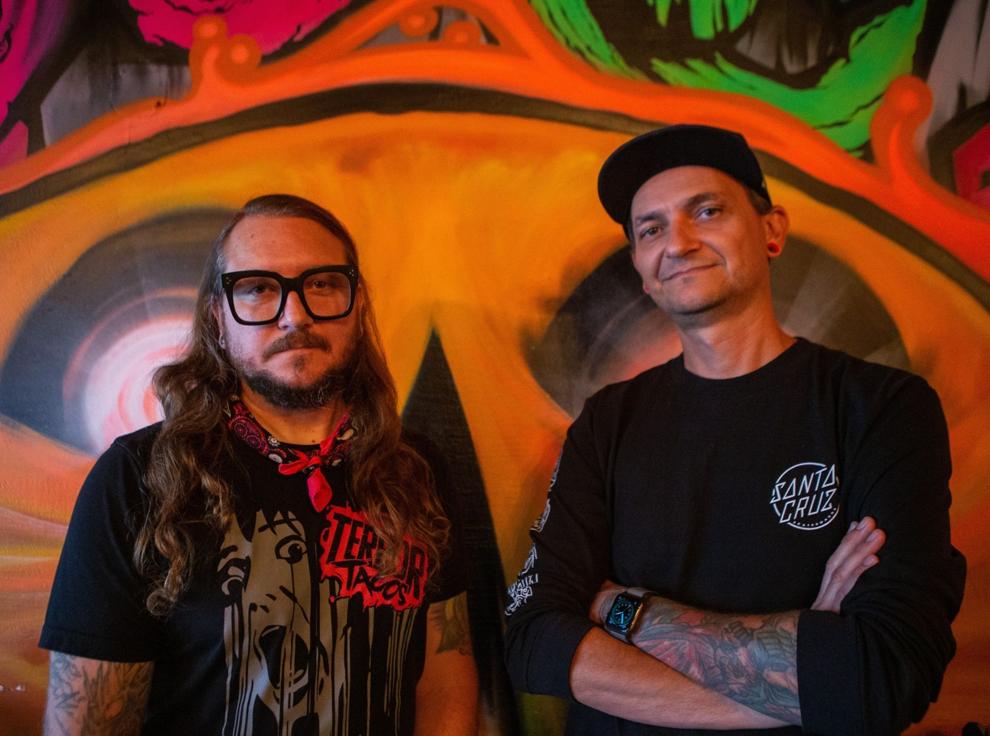 Terror Tacos vegan taco joint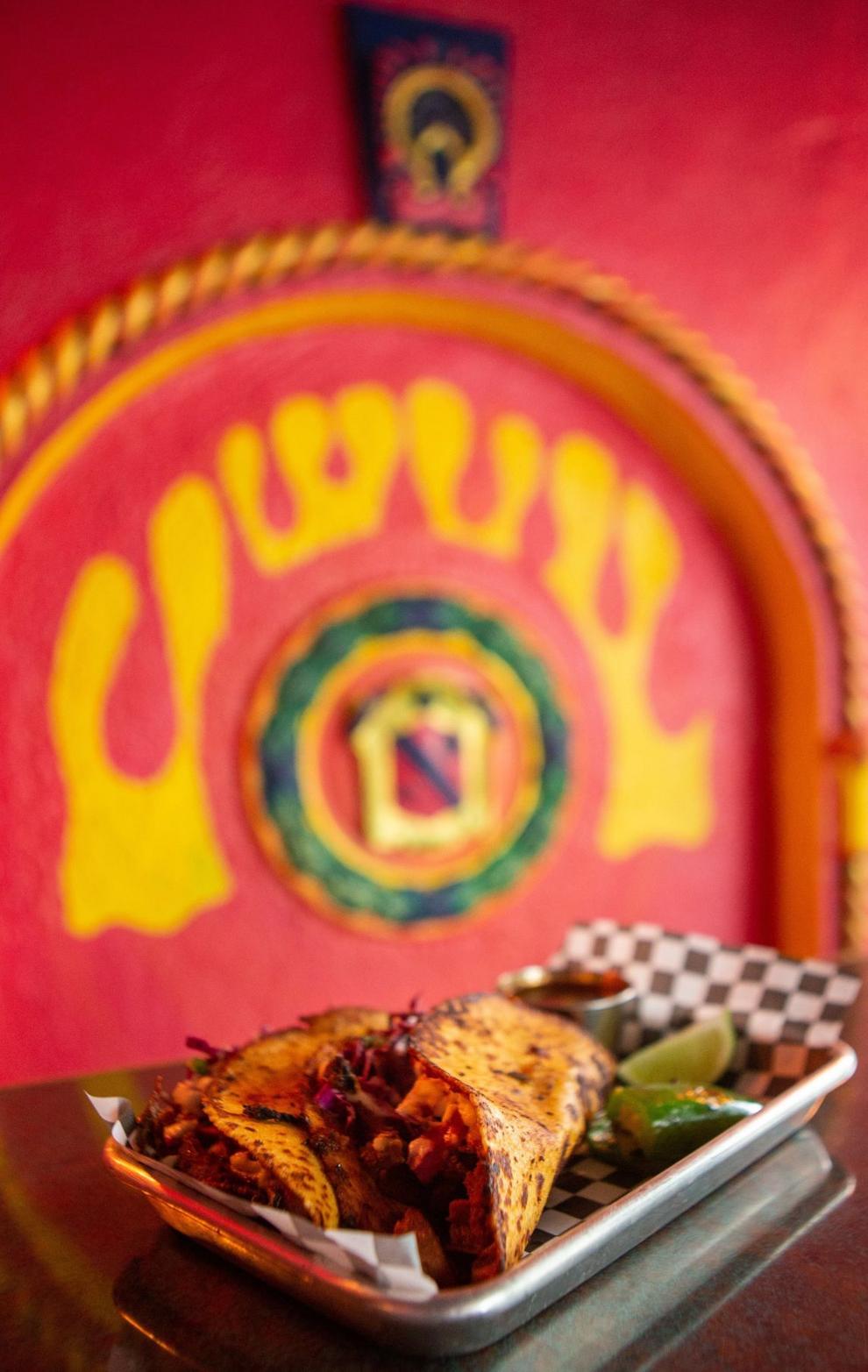 Terror Tacos vegan taco joint
Terror Tacos vegan taco joint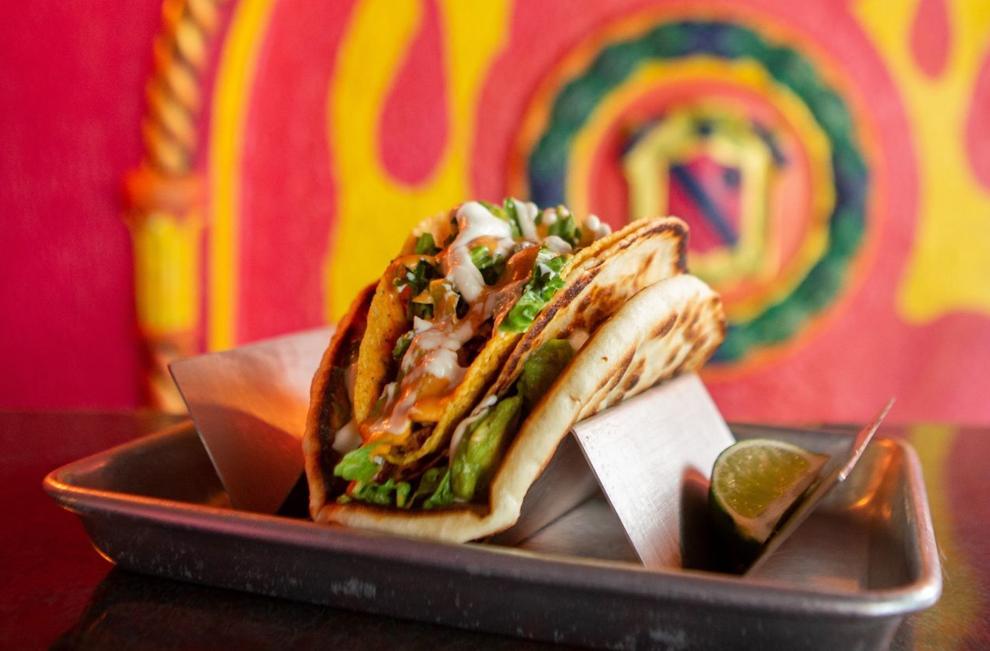 Terror Tacos vegan taco joint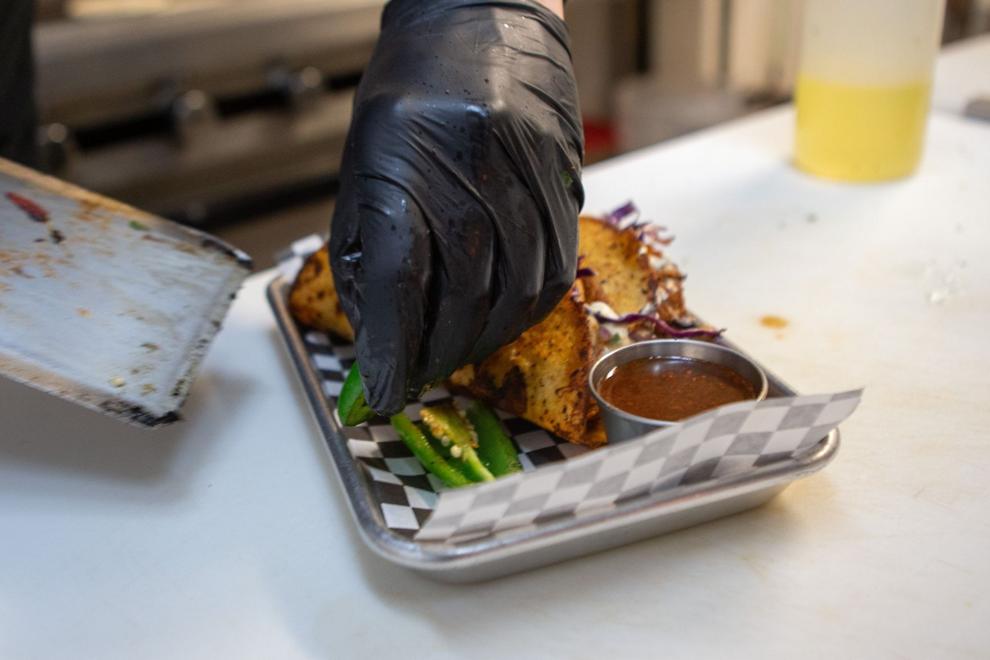 Terror Tacos vegan taco joint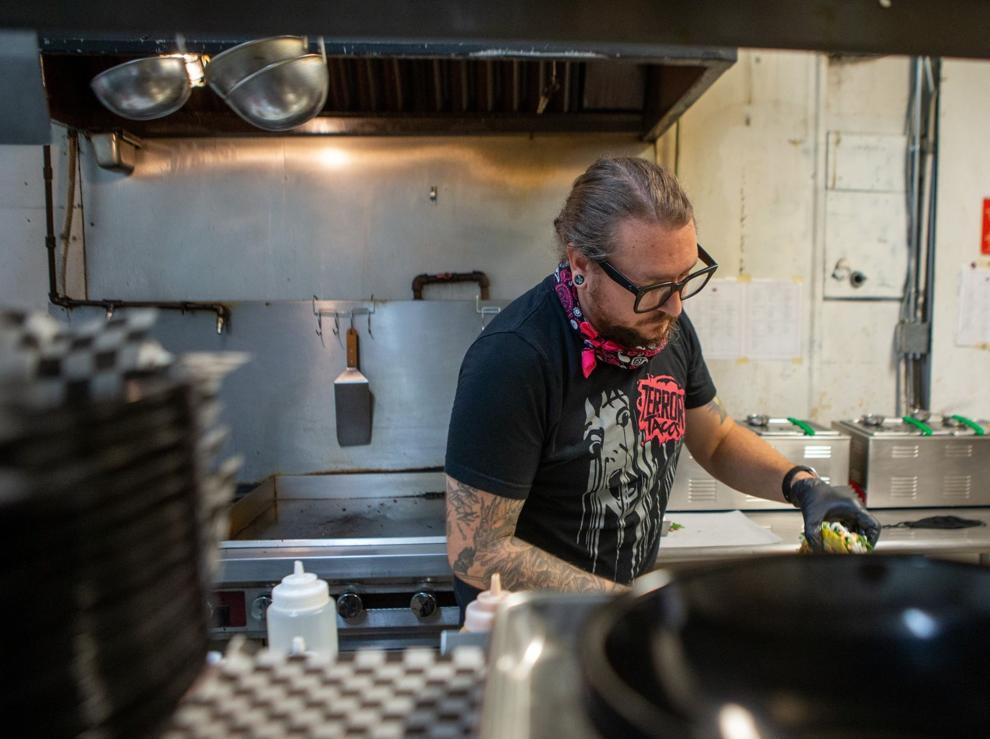 Terror Tacos vegan taco joint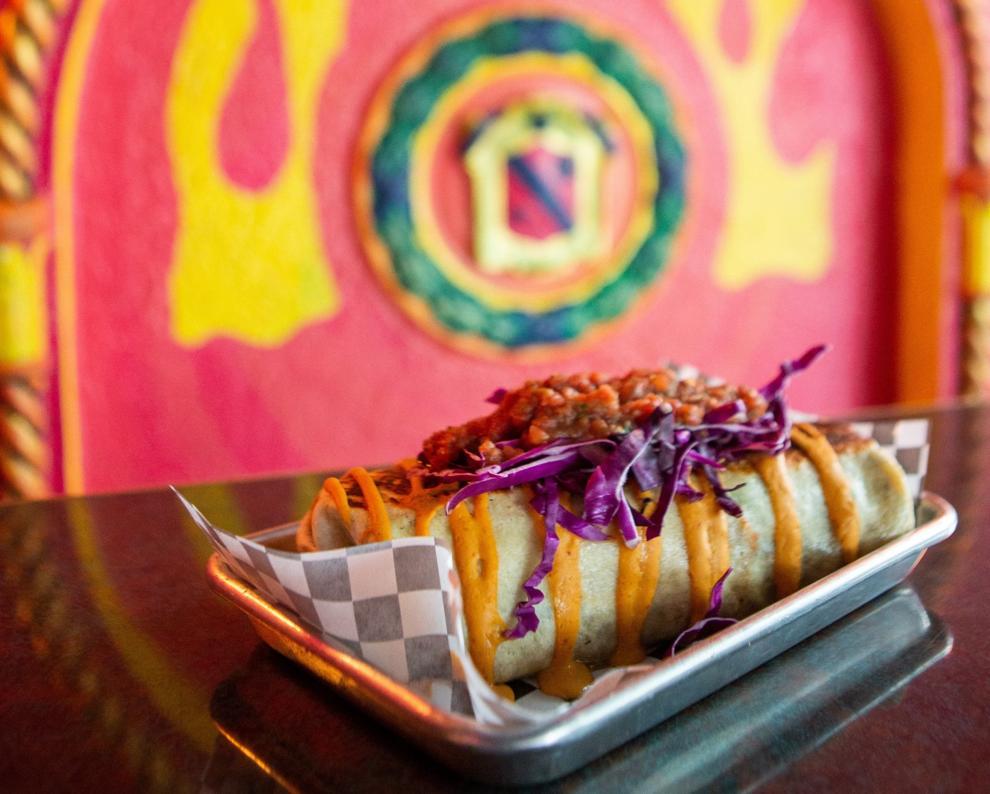 Terror Tacos vegan taco joint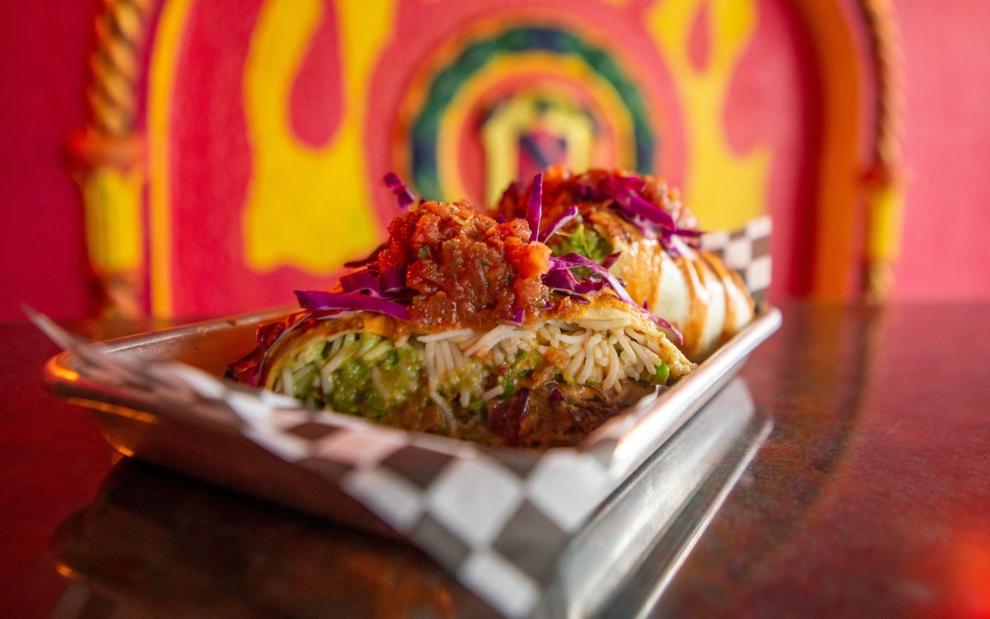 Terror Tacos vegan taco joint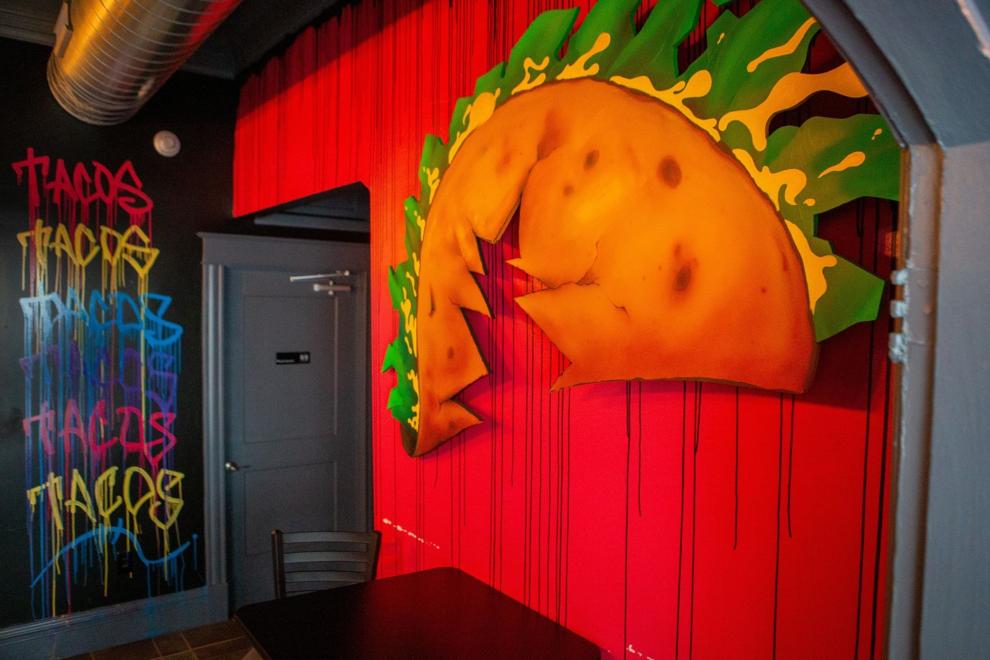 Terror Tacos vegan taco joint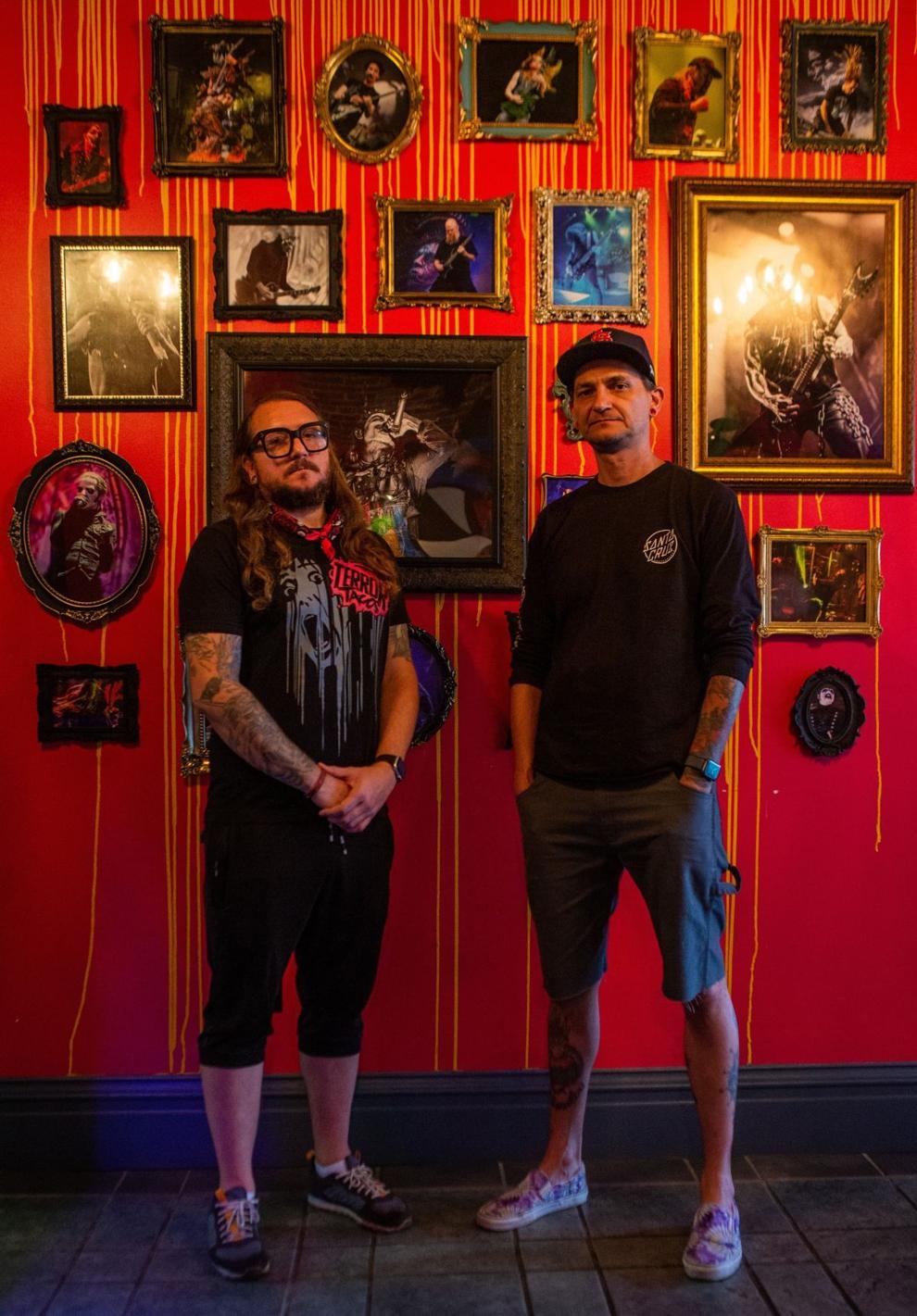 Terror Tacos vegan taco joint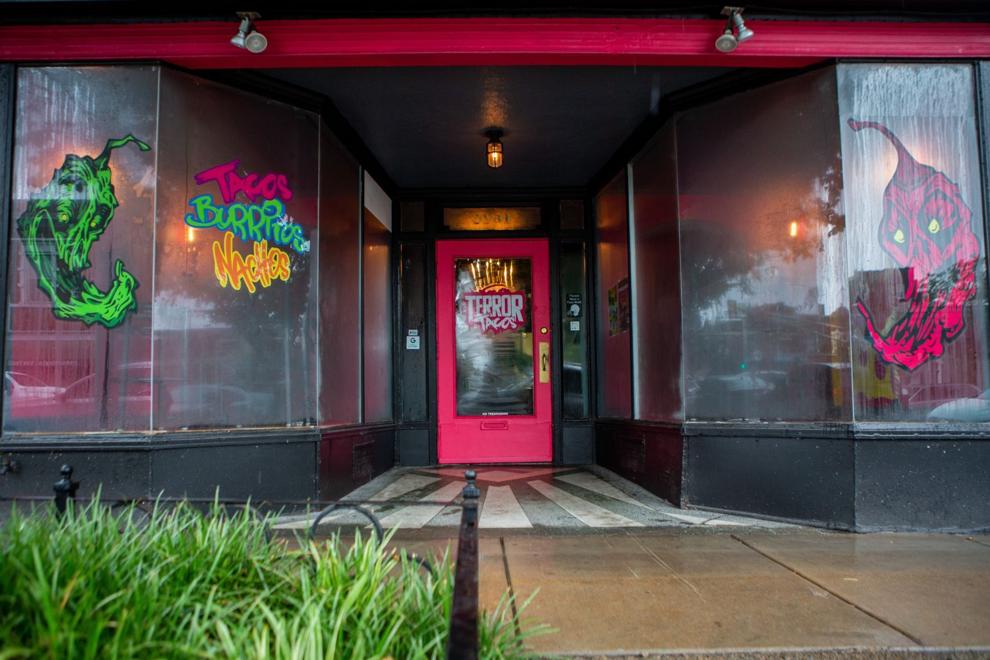 Terror Tacos vegan taco joint