The Clover and the Bee was inevitable as soon as Olive + Oak opened two years ago in Webster Groves. The number of people who want to dine at 2016's blockbuster debut seems limitless. Which is understandable. Chef Jesse Mendica is spectacularly talented, investing familiar fare with elan, while owner Mark Hinkle has built an atmosphere that fuses special-occasion grace with old-friend familiarity.
But for all its merits, Olive + Oak can't warp the fabric of space-time to serve more diners than the space can fit, and as welcoming as the restaurant is, its popularity and prices make it an awkward destination for casual, drop-in dining.
Enter the Clover and the Bee, which Mark Hinkle (with business partner Greg Ortyl) opened in December next door to Olive + Oak in the longtime home of the Webster Groves Bookshop. The design evokes the Olive + Oak style — bright, modern but not overly sleek — with its own signature elements: the coffee bar and pastry display case that dominates the front half of the single room; the cushy green banquettes; the flowers, strikingly large and glinting with metallic accents, painted on the back walls.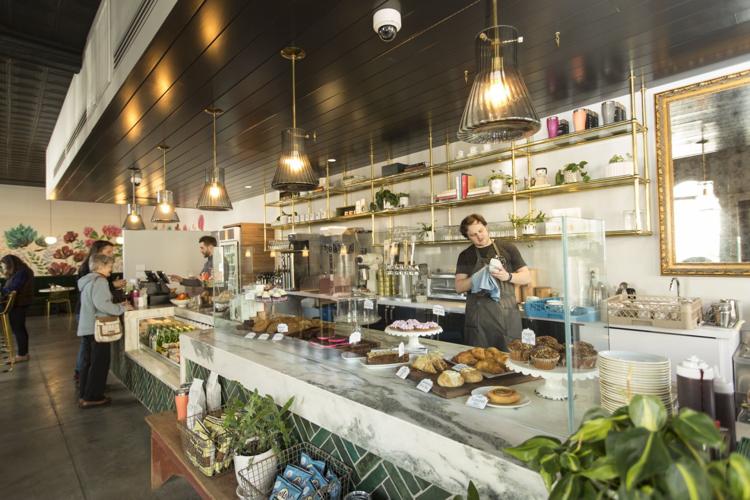 Hinkle and Mendica had envisioned the Clover and the Bee not simply as a more casual counterpart to Olive + Oak, but as a fast-casual restaurant. Almost immediately, the new restaurant proved too small and too popular for that model. Hinkle and Mendica switched to traditional table service, though for diners in a hurry, you can pay when you place your order.
The Clover and the Bee opened serving breakfast and lunch. Dinner service followed in January, though it's basically the lunch menu padded out with a few additional dishes. While the new restaurant's scale is smaller and its prices lower than Olive + Oak's, Mendica's approach is the same, investing classic dishes with her style and smarts.
The biscuit breakfast sandwich ($7) features the classic trio of pork sausage, egg and cheese, but by serving the egg in a firm square reminiscent of a Japanese omelet, Mendica makes it the focal point. If anything, the sausage patty could be a bit plumper to stand up to the egg. All of this she sandwiches on a light, crumbly, oversize biscuit.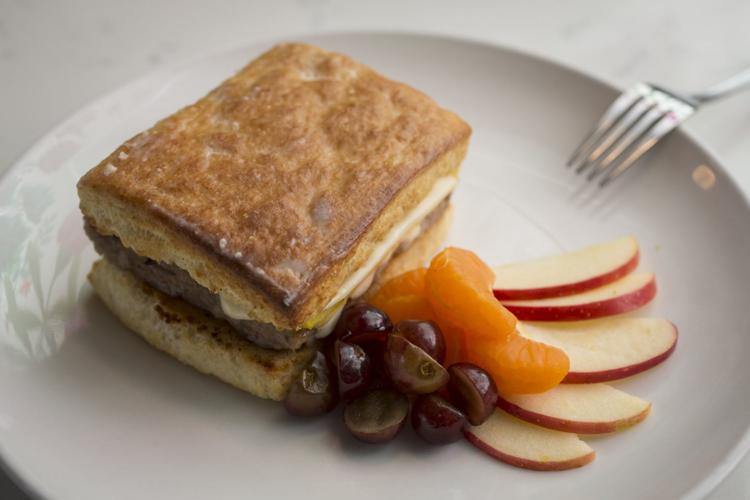 For the cold-smoked salmon plate ($12), she pairs the luscious pink fish with the expected everything bagel smeared liberally with chive-flecked cream cheese with capers on the side. This alone would make for a fine brunch meal, but for a bright, tangy accent Mendica adds an herb-cucumber salad, and she crisps the capers lightly so they provide a little textural pop as well as their briny bite.
A few dishes wouldn't seem out of place at Olive + Oak. The pistachio dip (lunch $8, dinner $9), listed as a snack, layers a mince of pistachio over whipped goat cheese, with slivers of watermelon radish and wedges of pita for dipping. The plate looks gorgeous, and the goat cheese's faint funk is the perfect counterpoint to the mellow sweetness of the pistachios.
The lamb meatball (lunch $12, dinner $16) and a poached egg are nestled over polenta and dressed with charred cabbage and a dollop of salsa verde. Again, it could be an Olive + Oak appetizer in its combination of ingredients, but here the Clover and the Bee wobbles. The meatball tastes intensely of lamb, but my serving wasn't as tender as a proper meatball should be, the egg was slightly overcooked and the dish needed a dash of salt and more fire from that salsa verde.
The salami sandwich ($10) is more of a conceptual dud, little more than slice of salami layered over slice of salami, with a slick of melted fontina atop it. This isn't bad, though the texture grows tiresome, and the tomato-chile aioli doesn't provide the spark I associate with Mendica's cooking.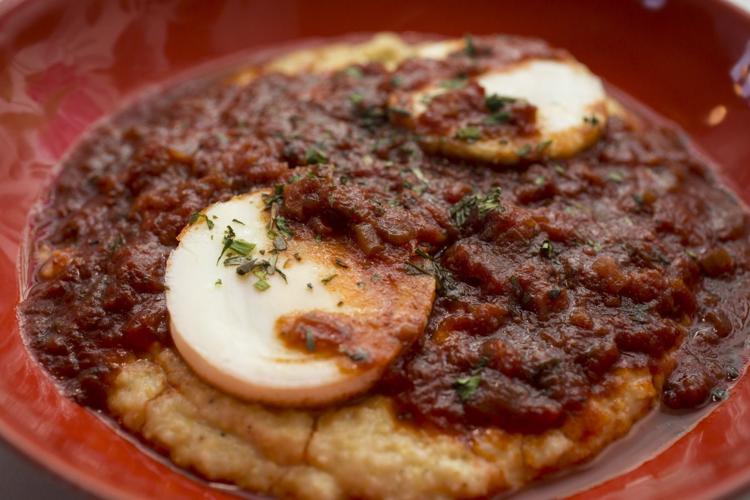 Most lunch main dishes repeat at dinner. Among the few dinner specials are shrimp and grits ($16), with plump, sweet shrimp over creamy white-cheddar grits, all of it sauced with a rustic, herb-tinged tomato ragu. This isn't the best shrimp and grits of your life, but it's comforting and precisely prepared.
The beverage program is modest by design, with craft beer, wine (including a few selections on tap and in cans) and a handful of shrubs-based cocktails. The highlight of the drink menu might be the cold-pressed juices. Pink grapefruit with ginger and mint is as electrifying as anything boozy.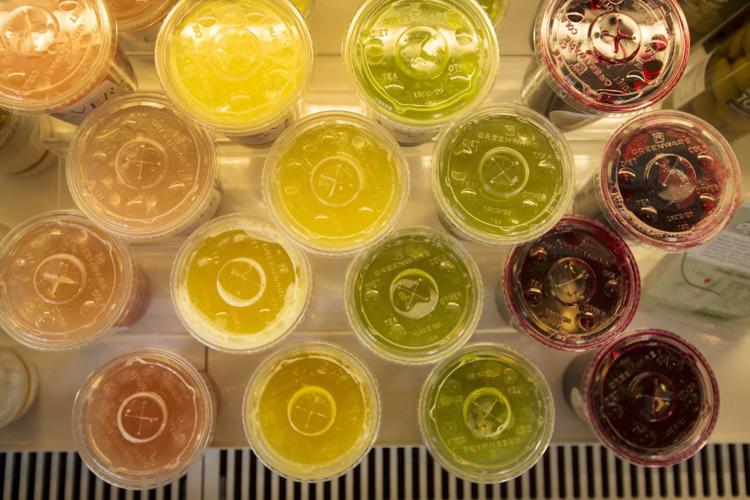 An important note: The Clover and the Bee doesn't take reservations. It does use the NoWait app, which lets you scope out the wait for a table and put your name on the waitlist remotely. I highly recommend doing so. At 11:30 a.m. on a Sunday, I checked in from home for a table for three and was given a wait of 60 to 80 minutes. We arrived by 12:30 p.m. and were seated 20 or so minutes later.
Does this popularity make a third restaurant from Hinkle and Mendica inevitable? If so, you might want to line up now to beat the equally inevitable crowds.
Where The Clover and the Bee, 100 West Lockwood Avenue, Webster Groves • 2½ stars out of four • More info 314-942-1216; thecloverandthebee.com • Menu Casual bistro fare • Hours Breakfast and lunch daily, dinner Wednesday-Sunday