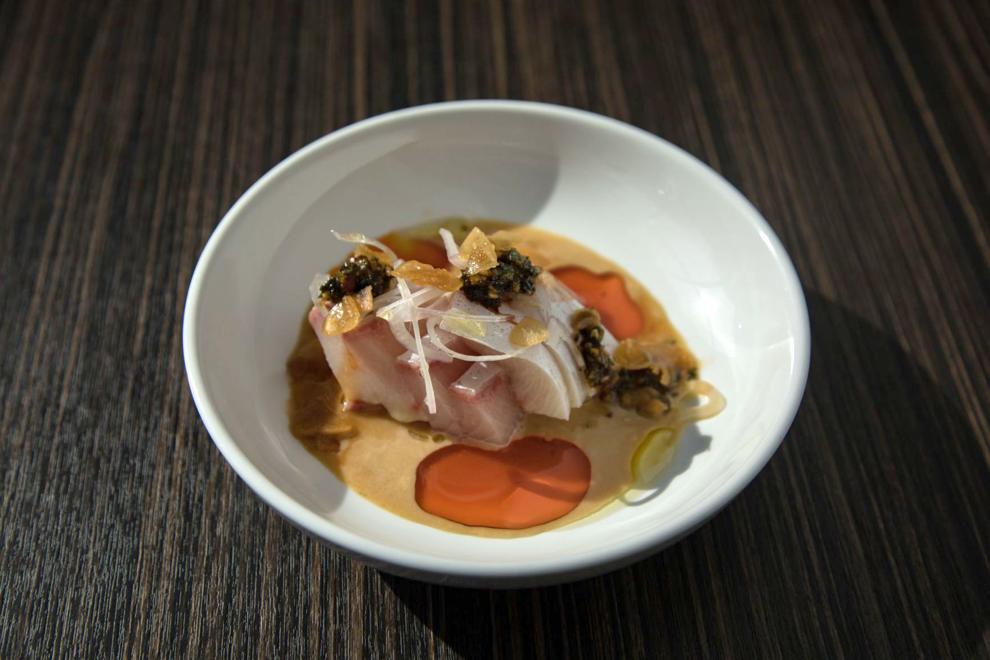 Nick Bognar has won numerous accolades in the two years since he took over as the executive chef of Nippon Tei, which his mother, Ann Bognar, founded in 2001. This year alone, he earned a semifinalist nod for the James Beard Foundation's "Rising Star Chef of the Year" award, and I ranked Nippon Tei at No. 7 in the 2019 edition of the STL 100.
None of which fully prepared me for the scale of Bognar's achievement when he opened his debut restaurant, Indo, in June in Botanical Heights. Respectful of but not beholden to sushi tradition, drawing from his family's history and his restless creativity and curiosity, Bognar has built a singular St. Louis restaurant.
Bognar's prowess with nigiri sushi is on full display at Indo — especially his facility with fattier, oilier fish. But nigiri is only part of Indo's menu, a selection of dazzling hot and cool "tastings" (think small plates) and large-format dishes: fried lamb ribs and lamb larb (based on his grandmother's recipe); the Issan hamachi, lightly brined yellowjack in a coconut naam pla; the big bowl of crab donabe rice.
The limited-availability omakase dinner is a stunning parade of nigiri sushi, smaller versions of regular menu dishes and specials. It might be the fullest expression of Indo's brilliance and potential, but you don't need to experience it to know this is the best new restaurant of 2019.
Where 1641 Tower Grove Avenue • More info 314-899-9333; indo-stl.com • Hours Dinner Tuesday-Sunday, lunch Tuesday-Saturday (closed Monday)