In the distant days before the coronavirus put an end to socializing, the folks at Tenacious Eats would show a movie and cook a meal — live — that was directly or indirectly related to the film.
But these are unusual times and, like so many other ventures, Tenacious Eats has changed its focus.
So at 7 p.m. Sunday, chef Liz Schuster will livestream herself cooking an appropriate dish related to "Schitt's Creek," the long-running television comedy that has suddenly been discovered by all the quarantined bingers.
Eugene Levy says he learned just how talented his son is; Dan Levy says he realized how important being a decent person is, particularly in a work environment.
Along with the cooking, the event will feature music by Odd's Lane, a discussion of "Schitt's Creek" fashion with fashion designer Paul Gibson, and "Schitt's Creek"-themed pancakes from Dan Drake, Dr. Dan the Pancake Man.
The event will be on the Tenacious Eats Facebook page, and there will be a virtual tip jar; the Tenacious Eats staff will share the proceeds with Gateway Resilience Fund, which is helping the employees and owners of restaurants, bars and small shops in this time of closures.
The series continues at 7 p.m. Sundays with a different show in the spotlight each week.
---
22 shows to binge-watch during your coronavirus self-quarantine
'Bewitched'
These trying times call for familiar pleasures, and lately, I've been enjoying the quaint misadventures of "Bewitched." The ABC sitcom has a simple plot and ridiculous storylines, but the real fun is all the sight gags and special effects that were pretty slick for 1964-1972. An advertising executive named Darrin Stephens (played by Dick York, then Dick Sargent) marries a witch named Samantha (Elizabeth Montgomery) — without knowing she's a witch. Darrin has old-fashioned views of marriage (current for his time, I suppose) and wants Sam to put her nose-wiggling magic behind her and be a suburban housewife. Meanwhile, he spends a lot of time canceling dinner plans with her and then getting himself into situations that could be misinterpreted as cheating. Samantha usually gets the last laugh, though, and shows Darrin and the other sexist guys in her life who's boss. "Bewitched" ran for eight seasons — averaging 32 episodes per season — so there's a lot to binge. Streaming on IMDb TV and Amazon Prime. By Gabe Hartwig  
'Call the Midwife'
I've watched plenty of great dramas and series on TV that are worth re-watching if I had the time ("The Good Wife," "Rectify," "The Americans"). But the one that reaffirms my belief in humanity and communities coming together is the British series "Call the Midwife," shown on PBS and streaming on Netflix.​ Set in the Poplar section of London starting in the 1950s, midwives (both nurses and nuns) ride their bicycles to homes to deliver babies in the days before most mothers-to-be relied on hospital birthing suites, ultrasounds and epidurals. Realistic, and sometimes sad, overall the heartwarming show emphasizes devoted neighbors and health workers who rise to challenges. By Jane Henderson
'Carnival Row'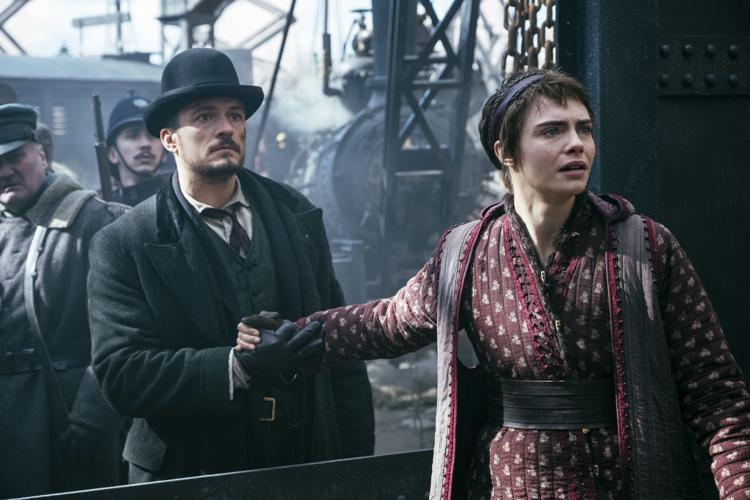 "Carnival Row," a fantasy involving serial murder, kidnapping, race and class conflict, and romantic yearning, probably won't make anyone forget "Game of Thrones." But the Amazon Prime series, which combines Dickensian atmosphere with otherworldly storytelling, has a major asset: Orlando Bloom, who's terrific as Rycroft Philostrate, a police inspector with a secret. Not long ago, Bloom seemed poised to become a major movie star after supporting turns in the "Lord of the Rings" and "Pirates of the Caribbean" films. Unfortunately, "Elizabethtown" and "Kingdom of Heaven" underperformed at the box office. But in "Carnival Row," Bloom generates smoldering chemistry with Cara Delevingne, who exudes steampunk attitude as Vignette Stonemoss, a fairy whose love he's desperate to regain. Their dance around each other's emotions lends the series a surprising poignancy. And Bloom looks great in a bowler hat. By Calvin Wilson
'Cheer'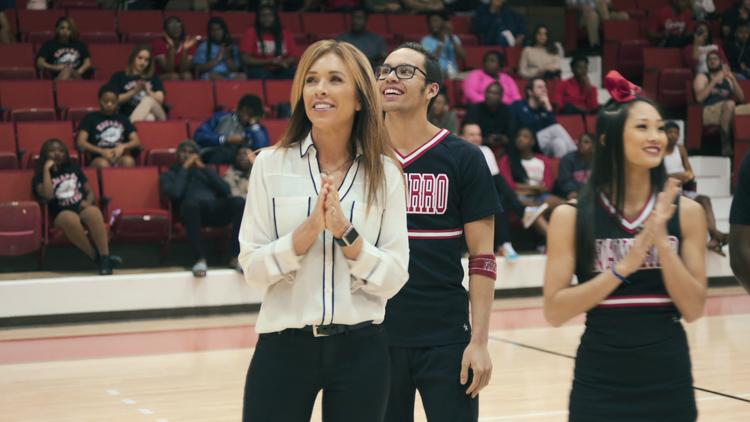 Before watching "Cheer," I knew nothing about competitive cheerleading beyond what I could remember from watching "Bring It On" 20 years ago. Within the first couple hours of this six-part Netflix docudrama, I was arguing about who deserved mat time and cheering along with the show's breakout star, Jerry. "Cheer" follows a season at Navarro College, a Corsicana, Texas, community college and cheerleading powerhouse. Who will star in the most elaborate stunts? Will the team pull off a showstopping-enough pyramid? Is coach Monica Aldama a genius, a tyrant or just the right blend of each? Balancing out the will-they-win-it-all? plot are compelling, compassionate looks into the backstories of the team's stars and wannabe stars. By Ian Froeb
Comedy specials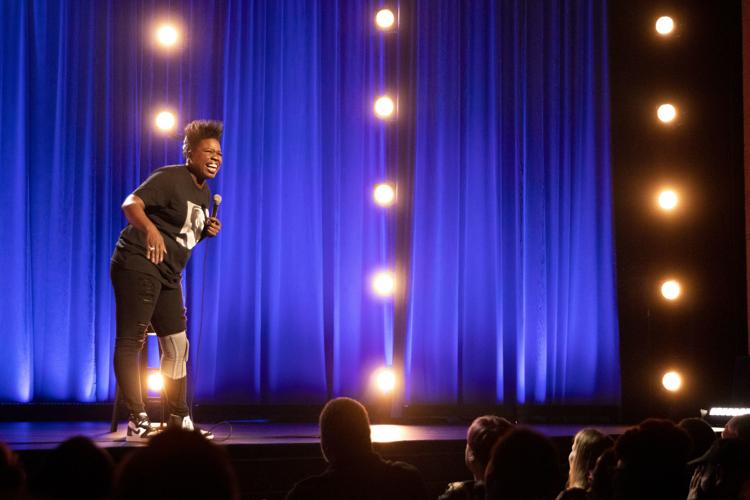 Perhaps laughter is the best medicine — especially when there's no cold or cough medicine left at your local drugstore. This is why my Netflix binge-watching has focused on stand-up comedy specials. There's low commitment if you don't get into the comic's style, but if you do connect, there usually are multiple shows you can find to watch next. It's like going on a comedy treasure hunt. You can choose from comedy superstars such as Chris Rock, Dave Chappelle and Adam Sandler, or familiar TV faces including John Mulaney, Tiffany Haddish, Ellen DeGeneres and Leslie Jones, or discover someone newer like Hari Kondabolu, Ali Wong, Hannibal Burress or Hasan Minhaj. Remember: Laugh to keep from crying. By Aisha Sultan
'The Durrells in Corfu'
"The Durrells in Corfu," available on Amazon Prime, got me through a bug spent in bed over a couple days in January. It's the story of an intrepid widow who travels to a Greek island with her four children, ages 11 to 21, each with their own unique traits. It's sweet and funny, generally safe to watch with the kids, and the costumes and scenery are to die for — you'll be transported beyond your walls and cozy pants. After you watch, read along with Gerald Durrell's "My Family and Other Animals" and its two sequels, available digitally. By Valerie Schremp Hahn
'The Good Place'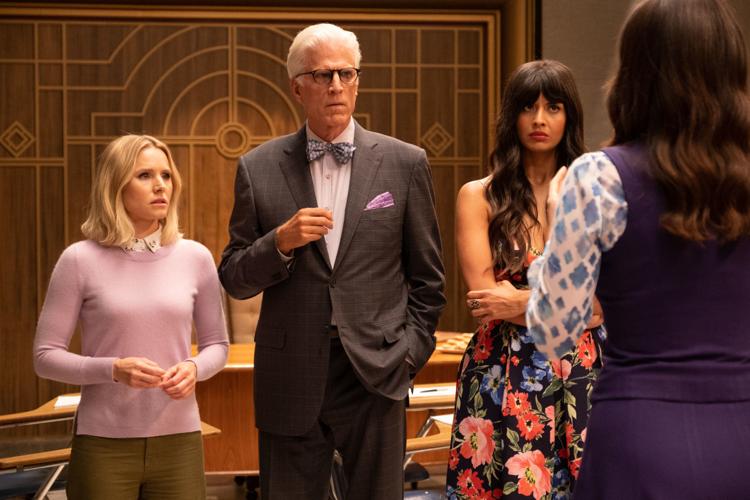 I'm always late to the game on buzzy TV shows, but "The Good Place" aired its final episode on NBC in January — so, for me, it's almost like I'm up on things. The foursome of humans making their way through the afterlife — led by Kristin Bell as Eleanor Shellstrop — navigate ethical dilemmas, flying shrimp, multiple frozen yogurt shops, and both good and bad Janets. Creator Michael Schur (of the equally binge-worthy "Office" and "Parks and Recreation") infuses the show with sweetness and an occasional twinge of sadness to offset the perfectly landed lines such as: "Every jazz song is like 40 minutes long. It's like, we get it. You can blow on a trumpet. Wrap it up, Elton John." And it has Ted Danson. What more do you need? Streaming on Netflix. By Colleen Schrappen
'Homeland'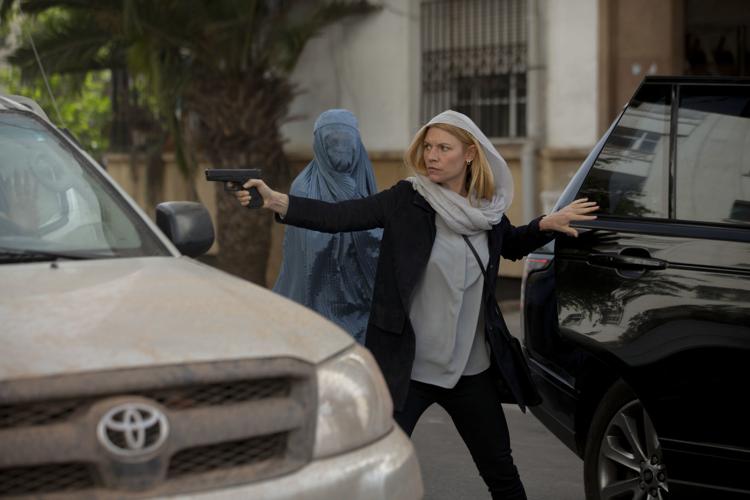 This is that rarest of series — as dramatic and compelling and irresistibly entertaining in its eighth season as it was in its first. Claire Danes is gripping as a brilliant but mentally ill CIA agent (her medication keeps her problems in check, but only some of the time, and usually not when she needs her greatest clarity). A specialist in Arab culture and politics, she is thrown each season into a morally ambiguous life-or-death situation, often with the future of the United States at risk. All too often, her efforts go unnoticed, except generally by her friend and mentor, a high-ranking official played with muted emotion by Mandy Patinkin. Available for streaming on Showtime. By Daniel Neman
'I Am Not Okay With This'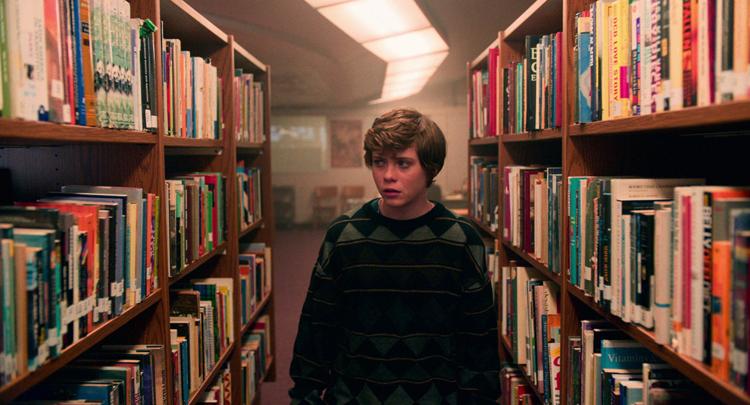 Bloody, funny and fast-paced, "I Am Not Okay With This" on Netflix is a refreshing take on a superhero origin story — a teen girl discovers her inner rage and with it her superpowers. The show starring Sophia Lillis ("It," "Sharper Objects") is based on a graphic novel by Charles Forsman, but it has a Stephen King vibe — the final episode will have you thinking "Carrie." This show may not land on your "Top 10 Favorite Shows on Netflix," but at seven episodes that are just under 30 minutes each, it won't take you long to binge this show. By Norma Klingsick
'I Claudius'
For a classic hit series that deals in political scheming and bloodshed, try "I, Claudius." Based on the books "I, Claudius" and "Claudius the God" by Robert Graves, the 12-episode 1976 BBC2 production deals with the scheming lives and threatening times of the Roman emperors Augustus, Tiberius, Caligula, Claudius and Nero, seen through a lens that makes them seem like our contemporaries. The aged Claudius, in the process of being poisoned by his unpleasant wife/niece, Agrippina and her son Nero, is the narrator and central character. He's played by Derek Jacobi; other roles are taken by a veritable who's who of gifted British actors, including Siân Phillips as the scheming poisoner Livia; Patricia Quinn as Livilla; John Hurt as Caligula; Patrick Stewart as Sejanus; and John Rhys-Davies as Macro. Graves knew his history and made it entertaining, as did writer Jack Pulman and director Herbert Wise. It's a thoroughly binge-worthy tale. DVD sets are available from PBS, Amazon and elsewhere; or you can stream it on Acorn TV or Amazon Prime Video. By Sarah Bryan Miller
'Insecure'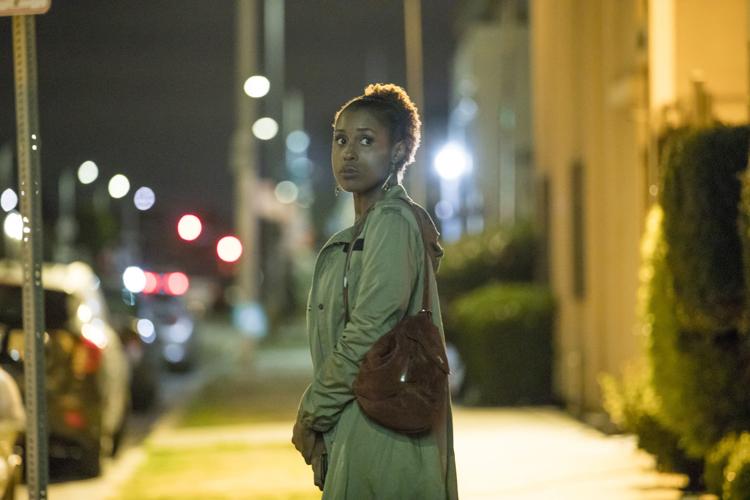 Issa Rae has been making herself a movie star lately with roles in "The Photograph," "The Lovebirds" and "Little," and it seemed her HBO series "Insecure" had taken a back seat. The third season aired in 2018, and I'm hard pressed to remember what went down in the life and loves of Rae's character, also named Issa. So I'm bingeing now to reacquaint myself and get up to speed as the Season 4 premiere approaches April 12. By Kevin C. Johnson
'Law & Order: Special Victims Unit'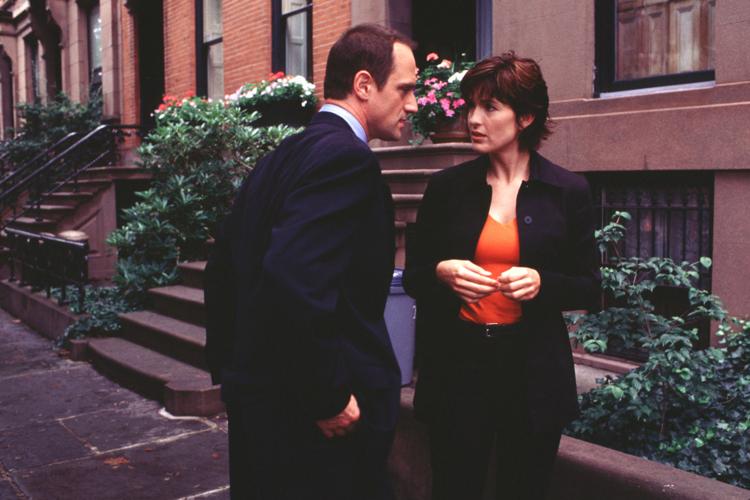 Fans of the not-quite-true crime genre can consistently get their fix with reruns of "Law & Order: Special Victims Unit," which never get old, no matter how many marathons you've seen. New episodes of the long-running series air Thursday nights on NBC, but the classics featuring both Olivia (Mariska Hargitay) and Elliot (Christopher Meloni) are guilty pleasure gold. We know how the old episodes are going to end, but that never detracts from the appeal. This isn't TV's longest-running live-action series for nothing. Catch the classics on USA ION, or stream them on Hulu. By Kevin C. Johnson
'Love Is Blind'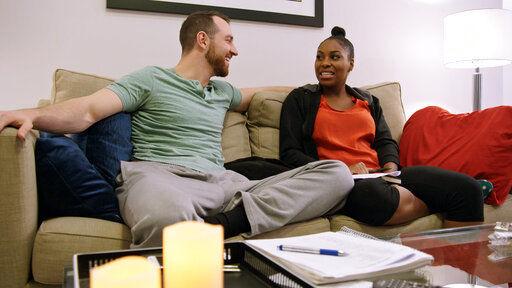 It begins as an experiment. Take 15 men and 15 women and have them date inside "pods" that prevent them from seeing one another. Can they fall in love? (In this make-believe world, apparently there are only heterosexuals.) It's no spoiler to say that yes, several couples do get engaged — sight unseen — because part of the nuttiness of this experiment is that they have to get engaged to get to the next step: a romantic vacation in Mexico with no contact with the outside world. The next step, if they are still together, is for the couples to live together in an apartment complex in Atlanta, where they are all from, on the way to the altar. There are secrets, there are people who just aren't that physically attracted to the person they fell in love with, and there is drunken drama. It's trash, of course. And honestly, we've seen this kind of reality TV before ("The Bachelor" comes to mind). But in the end, there is at least one story heartwarming enough to make you believe that love may actually be blind. Streaming on Netflix. By Amy Bertrand
'The Outsider'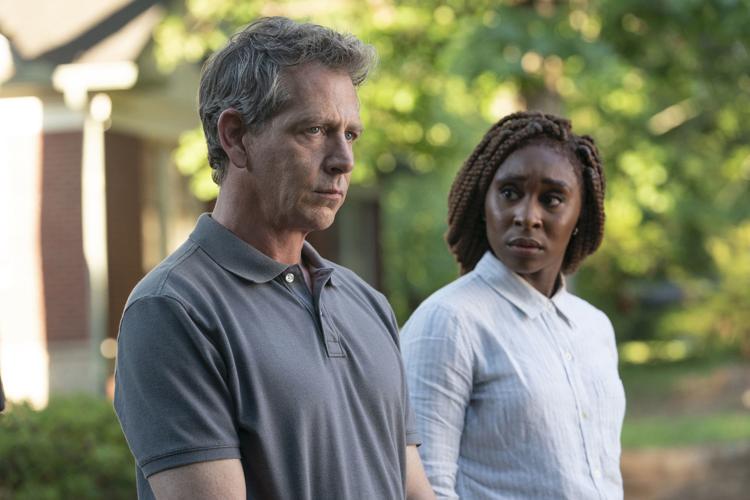 Based on Stephen King's novel, the HBO series begins as a seemingly straightforward detective story with a brutal murder and a clear suspect. Then — typical with King — things get weird. How could Terry Maitland (excellently played by Jason Bateman) be in two places at once? With no shortage of terrifying, nightmare-inducing moments, this may not be something to binge in one sitting, especially if you are home alone. But well-crafted characters and excellent casting — Cynthia Erivo as autistic private investigator Holly Gibney and Ben Mendelsohn as detective Ralph Anderson — will keep you coming back for answers to the mystery. By Norma Klingsick
'RuPaul's Drag Race'
What better way to distract yourself from current events than by watching 12 drag queens claw their way to a crown? The stakes are high — the winner receives $100,000 and the stamp of approval from the queen of queens, RuPaul herself. There's a good mix of adrenaline-fueled drama and even some heartwarming moments, like the queens who forge new friendships after being ousted by their families for being queer. With an "Untucked" aftershow and three spinoffs — including U.K., Thailand and "All Stars" versions of the series — there's plenty of content to keep you entertained. The VH1 series is available for streaming on Hulu and Pluto TV. By Cole Sawyer
'Schitt's Creek'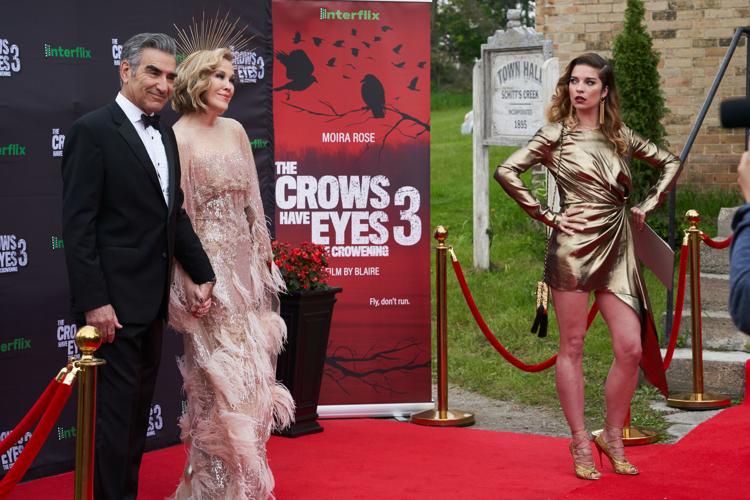 I'm bingeing it now, and the characters are hilarious. If you're a fan of mockumentaries, you already know the work of Catherine O'Hara and Eugene Levy. O'Hara is over the top as matriarch of a family that loses its fortune and moves to a town it owns (don't ask). Levy is a straight man as the family's father, Johnny Rose, and his real-life son, Daniel Levy, plays his son, David. Annie Murphy is the oddly naïve sister, Alexis. The whole family hasn't had to live in the real world, and watching them struggle to fit in is a great escape from … the real world. By Beth O'Malley
'Servant'
When director M. Night Shyamalan is good, he's very good. Witness "The Sixth Sense," "Signs" and, more recently, "Split" and "The Visit." Shyamalan's latest, "Servant," is actually a major departure: He jumps from the big screen to the new Apple TV+. In the 10-episode first season, broadcast journalist Dorothy (Lauren Ambrose) and gourmet chef Sean (Toby Kebbell) are coping with the death of their infant son. To help Dorothy, they replace the boy with a lifelike doll and hire a nanny to help them care for it. Sean goes along with it to keep his wife sane, but the nanny's attachment to the doll is as unnatural as the doll itself. "Servant" is dark and claustrophobic, and you never know where it's going. The series will return for second season. By Kevin C. Johnson
'Sherlock'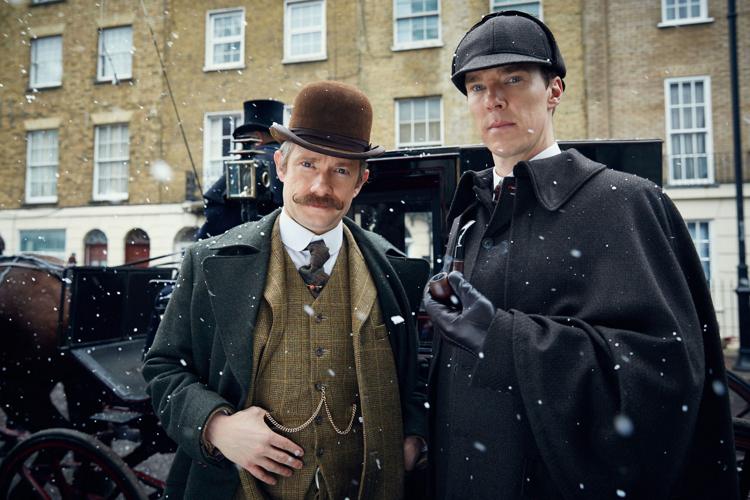 It's been called one of the best series ever made. "Sherlock," available on Netflix, is a dazzling update of "Sherlock Holmes," a clever twist on the well-known stories and characters. Benedict Cumberbatch is unexpectedly sexy as Holmes, who here is charmingly insufferable and amusingly arrogant; Watson is played by Martin Freeman, who is only mostly tolerant of his famous and lovably annoying cohort. Arthur Conan Doyle's stories are changed to fit the modern setting but are still recognizable in their new trappings. It's all great fun to watch brilliant characters solve fiendishly clever crimes, and you don't have to be a fan of Sherlock Holmes to be swept up by "Sherlock." By Daniel Neman 
'That '70s Show'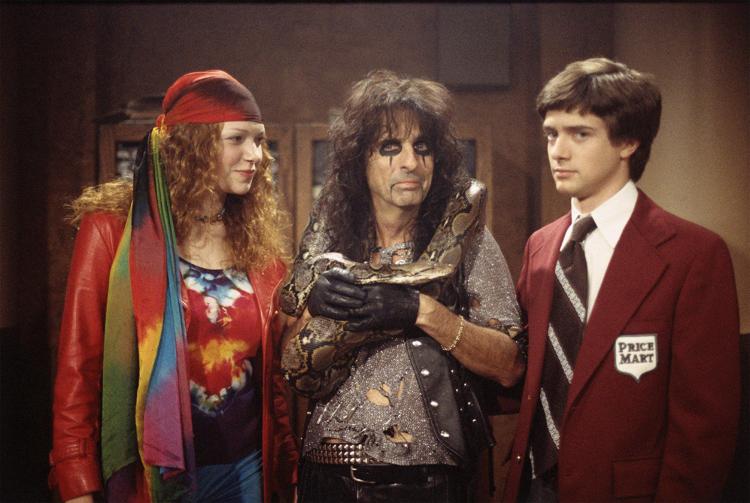 Travel back to a simpler time with Eric and Donna, Kelso and Jackie, Fez and Hyde. "That '70s Show" is a glorious ride in the Vista Cruiser to the days of velour shirts, Farrah-dos and good times sitting in a cloud of smoke in the Forman basement. Smoke of questionable origin. Take comfort in Kitty Forman making cookies in her kitchen, Red Forman telling various teens they are "dumbasses" and the hormone-induced high jinks of kids in the wilds of Wisconsin. Sometimes the nostalgia of someone working in a photo-developing lab or sneaking out to drink beer is just what you need. As a bonus? Look for signs of flirtation between stars Mila Kunis and Ashton Kutcher, who married years after the show ended. Streaming on Netflix. By Amanda St. Amand 
'Tiny House Nation'
About to climb your own walls? Binge "Tiny House Nation," available on Netflix, and see how families live in spaces no larger than 300 square feet. It's a spectator's binge that invites yelling at the screen: DO YOU REALLY NEED TO MOVE IN THAT BABY GRAND PIANO, SIR? THAT SWING FOR THE KIDS IN THE LIVING ROOM MIGHT GET REAL OLD REAL FAST, MOM AND DAD. And really, why do the hosts have to seek the approval of a skeptical in-law mid-construction? If you're lucky, by the end of your binge, your living room will feel downright palatial. By Valerie Schremp Hahn
'Westworld'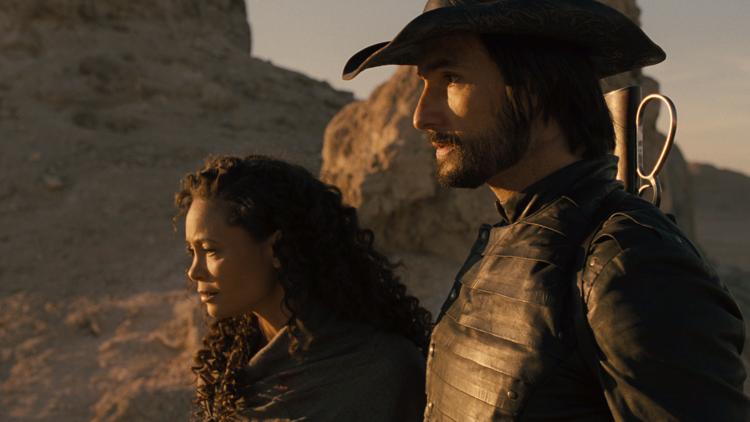 Man, this show is intense. Evan Rachel Wood plays Dolores Abernathy, a robot "host" cowgirl who lives in the Wild West town of Sweetwater, which is also part of the titular "Westworld" theme park. The series follows Abernathy as she and others learn the cruel extents of humanity and eventually (spoiler alert!) gain true consciousness. I'm three seasons in and still don't really know what's going on. But that's why I like it; each time I rewatch, I see something new. It's like a Beatles album. Play the season forward and backward, and suddenly you'll find yourself reading theories on the "Westworld" subreddit. Season 3 premiered Sunday on HBO after a year and a half hiatus, so I have a few more rewatches before I really understand what's going on. By Cole Sawyer
'Zoey's Extraordinary Playlist'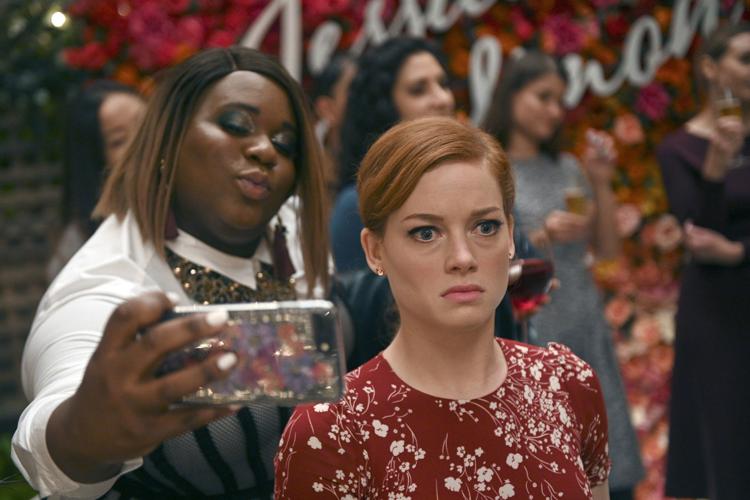 If you liked shows such as "Glee" and "Crazy Ex-Girlfriend," your next musical fix should be "Zoey's Extraordinary Playlist." The show centers on a young programmer in San Francisco who suddenly hears those around her share their innermost thoughts and feelings through song. The musical numbers may seem cheesy at first, but this witty, fresh show has a lot of heart and plenty of endearing, relatable characters. Check it out on NBC or Hulu, and let the power of music keep you in good spirits. By Jaden Satenstein
Stay up-to-date on what's happening
Receive the latest in local entertainment news in your inbox weekly!