At Layla, diners can order burgers made from beef, lamb or turkey. In recent months, however, one of the restaurant's most popular burgers has featured the Impossible Burger, a plant-based patty that contains no meat whatsoever.
"Our Unicorn burger, which has the Impossible patty on it, is — or was — the No. 1-selling burger in the Grove (location)," owner Jason Sparks said.
In the first quarter of this year, Sparks estimates he sold 3,000 Impossible Burgers between Layla's two locations, in Forest Park Southeast's Grove district and Webster Groves. Now, though, Sparks and several other owners of local, independent restaurants who have been serving the Impossible Burger wonder when they will see their next shipment of the meat substitute.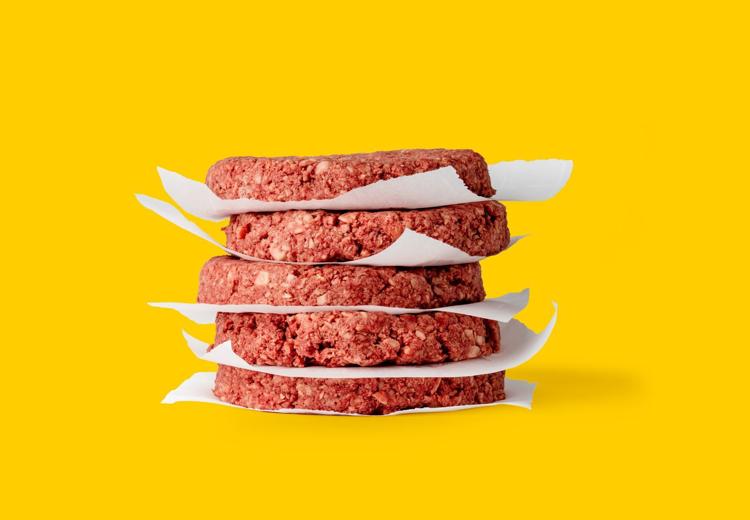 "I can't get it," Sparks said.
The Impossible Burger is a product of Redwood City, Calif.-based Impossible Foods. Its key ingredient is soy leghemoglobin, which carries heme, a molecule that Impossible Foods claims makes meat taste meaty. The burger can also appear to "bleed" red.
In April, the Impossible Burger gained new attention when Burger King introduced the Impossible Whopper, which features the meatless patty. St. Louis was the exclusive test market for the Impossible Whopper, which since has expanded to other markets.
It was also in April that Sparks and other local restaurant owners started wondering where their Impossible Burgers were.
"It just disappeared," said Mission Taco Joint co-owner Adam Tilford. He said Mission's six locations in St. Louis and Kansas City combined were using between 400 and 450 pounds of Impossible Burger a week.
Steven Fitzpatrick Smith, owner of the Royale in Tower Grove South, said he has received one case of Impossible Burgers since the beginning of April.
Balkan Treat Box owner Loryn Nalic held off removing Impossible Foods' meat substitute as a topping option for a dish at her Webster Groves restaurant. Anticipating a mid-May delivery, she went ahead and printed new copies of the menu that list it as available.
"We still don't have (it)," Nalic said. "It's not even foreseeable."
David Pardue, managing partner of Hamburger Mary's downtown, said the Impossible Burger has been one of the restaurant's best-selling burgers. He said he heard about the shortage in April and immediately stocked up on the product. He estimated he has about a month's supply remaining.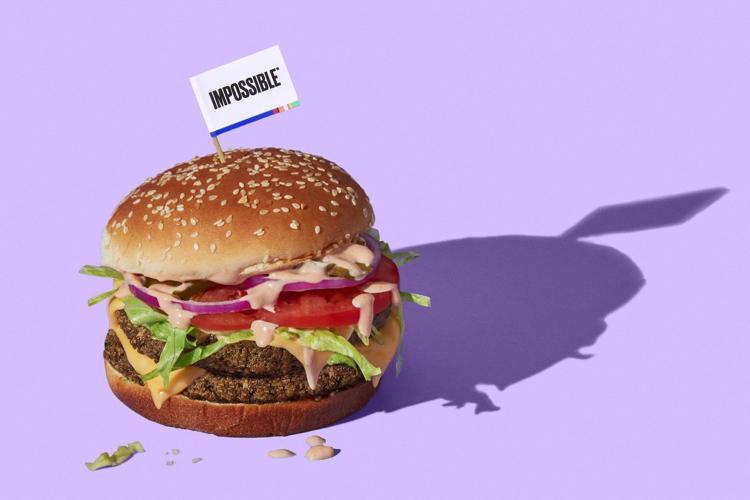 Alex Cupp said the Impossible Burger was "blowing up" at his south city barbecue restaurant the Stellar Hog. Now, he said, "It's not even available for me to purchase through anybody until later this fall."
(In general, restaurants purchase the Impossible Burger through food-service distributors or other brokers rather than from Impossible Foods directly.)
In an email to the Post-Dispatch, Impossible Foods chief communications officer Rachel Konrad wrote: "We recognize that the Impossible Burger is a unique product, and a lot of consumers come to certain restaurants specifically for the Impossible Burger, and in turn many restaurants have come to depend on the additional foot traffic and revenue that the Impossible Burger generates. That's why we are quite literally working 24-7 to increase production and supply to match demand."
In addition to hiring more staff for its Oakland, Calif., plant, Impossible Foods also recently announced a $300 million round of startup funding, much of which, Konrad wrote, "will go to accelerating the scaleup in Oakland and bringing in additional capacity outside of Oakland."
Sales have increased 50 percent since December, Konrad wrote, with a "tremendous surge in demand" across its entire customer base, individual restaurants and large franchises included. Still, for some local Impossible Burger customers, the coincidence of the shortage and the Burger King introduction is a point of contention.
When the shortage first happened, Sparks, of Layla, said he sent Impossible Foods "a pretty nasty email saying, all these private businesses, you built your business on us, and we've been loyal to you. And now you sold out to this large conglomerate, and now we can't get our product, so I'll never serve your product again."
"It's frustrating for the manufacturer to drop the ball on all of us for one customer basically," Hamburger Mary's Pardue said.
Smith, of the Royale, said, "Clearly, they're not in touch with who their core customers are."
According to Impossible Foods, however, Burger King currently accounts for about 200 of approximately 8,000 restaurants — less than 3 percent — that sell the Impossible Burger.
"The vast majority of our customers have always been small business owners — and they will always be our strategic priority," Impossible Foods' Konrad wrote.
Impossible Foods also argues that selling the Impossible Burgers at Burger King or any other restaurant does not cannibalize sales elsewhere. Rather, increased availability drives increased sales everywhere.
"For instance, more than 150 restaurants in greater St. Louis sell the Impossible Burger — and the restaurants in St. Louis are some of the highest volume sellers of the Impossible Burger nationwide," Konrad wrote. "In other words, the more consumers have heard of the Impossible Burger, the more they order it wherever they go."
Stellar Hog might have seen this argument in action. "Once Burger King put out that ad, it became a hot-ticket item for us," Cupp said.
In the meantime, the Impossible Burger has not completely vanished from independent St. Louis restaurants. Frida's, a University City vegetarian restaurant, has kept it in stock with minimal interruption, owner Natasha Kwan said.
As for Impossible Foods, Kwan said, "They've been great at communicating with us."
Other Impossible Burger customers are finding alternative products. At Mission Taco Joint, which used the meat substitute as a taco filling rather than a burger, Tilford has already switched to a plant-based product from locally based Hungry Planet, while Cupp says the Stellar Hog will make vegetarian options in-house.
At Layla, Sparks has switched to the plant-based Beyond Burger as a meat substitute. Still, he said, "If everything got smoothed out, I'd definitely bring (Impossible Burgers) back."