Want to party on St. Patrick's Day?
This year, we got the green light.
Nobody wants to think too much about March 2020: That's when COVID-19 hit, and parade planners and city officials made difficult decisions to cancel longtime celebrations, one by one.
Last year, some of those parades went virtual. In Defiance in St. Charles County, organizers decided on an inaugural St. Patrick's Day festival.
This year is mostly good news: Cottleville's annual parade won't happen, due to rising vendor costs. Florissant and St. Charles will host parades for the first time. And favorite parades and celebrations in downtown, Dogtown, Belleville and Pacific are back.
"Our parade is the rite of spring," says Jim Curran, chairman of the St. Patrick's Day Parade downtown. "And that's analogous to emerging from something that's a little darker, to something that's happier and healthier for all of us."
And for all of us, may the luck of the Irish remain.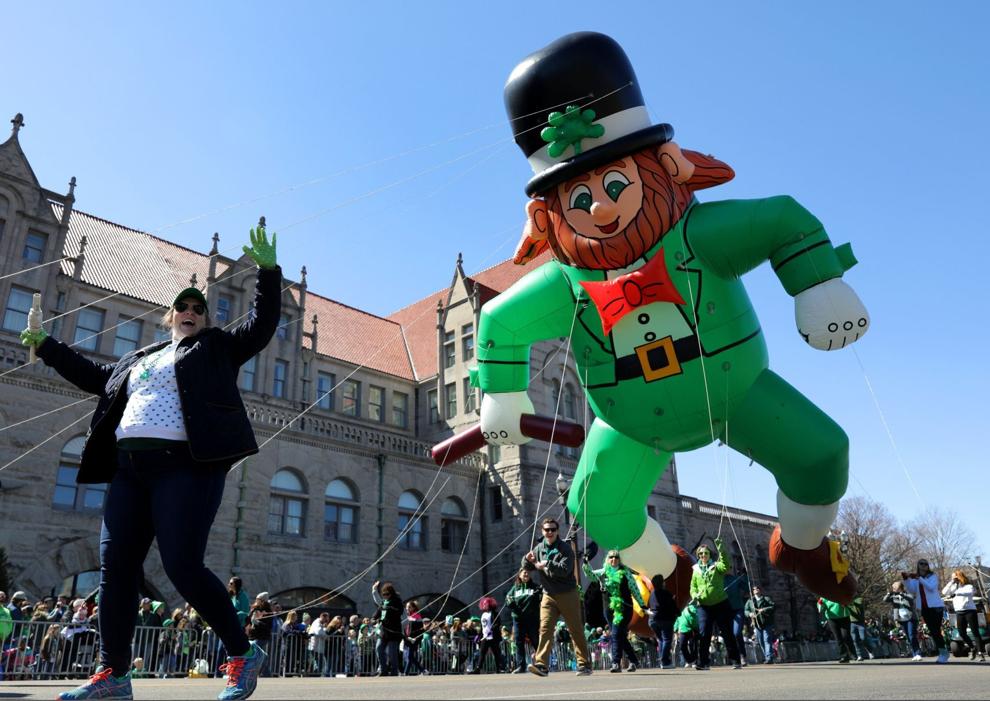 St. Patrick's Day Parade, downtown
The St. Louis area's largest and oldest St. Patrick's Day parade returns to downtown streets. The parade typically includes about 120 participating groups, including Irish dancers, floats, marching bands, giant character balloons, and lots and lots of shamrocks — they're even painted on Market Street to mark the route.
The parade was canceled in 2020 and went to a virtual format in 2021.
"At that time, we were just discovering what COVID was," says Curran of 2020.
He recalls the story of St. Louis officials canceling a Liberty Bonds parade in 1918. Philadelphia did not. St. Louis ended up with fewer Spanish flu deaths.
"History was shouting at us, saying, 'You probably need to cancel this.' So we did."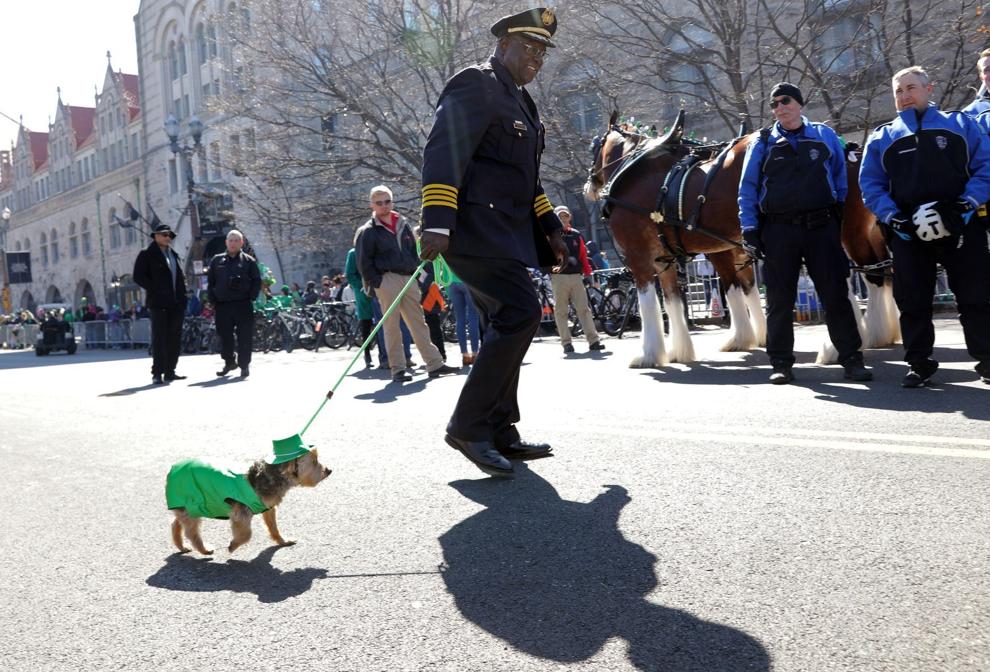 The downtown parade has always been a family event, with the great-grandchildren of its founders walking and dancing in it. Sen. Patrick Casey of the Irish Parliament will be the Irish guest of honor, Brig. Gen. Mark C. Quander is the military guest of honor and St. Louis Fire Department Chief Dennis Jenkerson will serve as grand marshal.
Curran says organizers wanted to honor first responders, considering the circumstances of the last two years. And everyone's more than ready to celebrate again.
"It is the most pent-up excitement that I've ever seen," he says. "I think people are ready to get together to celebrate life, to kind of look at what we've been through. The whole city is ready to get together."
When 5-mile run at 9 a.m.; parade at noon March 12 • Where Parade starts on Market Street at 20th, heads east to Broadway • How much $40-$45 for race registration • More info irishparade.org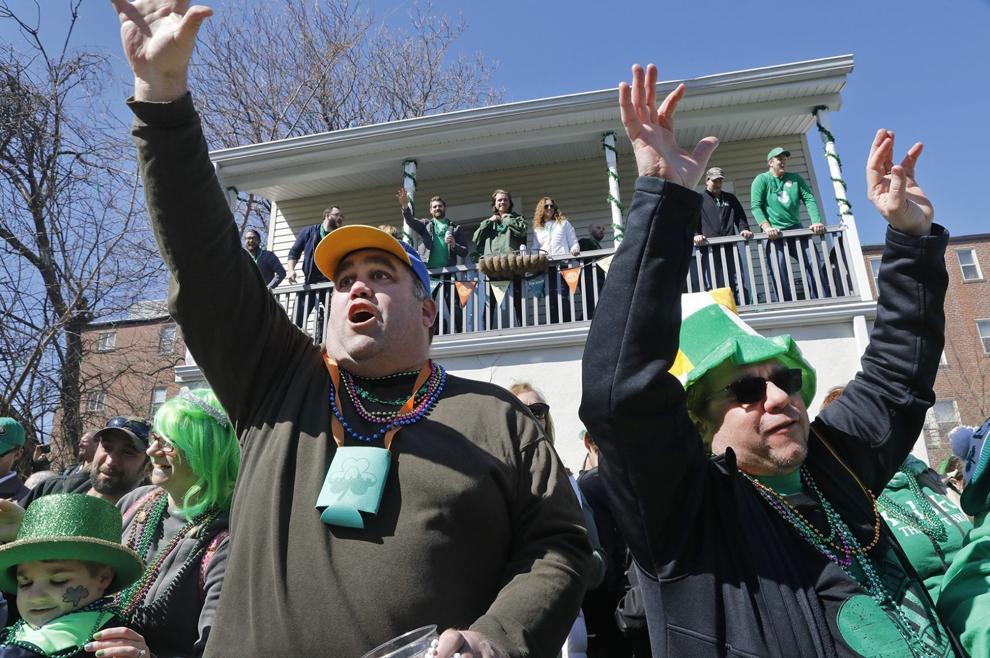 Ancient Order of Hibernians Parade and Irish Festival, Dogtown
Jim Mohan, now 72, is the last original "young guy" who marched in the Ancient Order of Hibernians' inaugural St. Patrick's Day parade. The event has always been held on March 17 but not always in Dogtown. The first, 1984, was in Clayton; the following year, Hazelwood.
Then Dogtown, where it's been held ever since.
Because the parade was canceled in 2020 and 2021, this is the first time its age, 37, will align with the number of years it's been in Dogtown, Mohan points out.
About 95 units will participate this year.
Also on St. Patrick's Day, revelers will fill three Irish Festival zones in the neighborhood: an Irish cultural zone at St. James the Greater Parish; a family zone and vendor area on Oakland Avenue near Turtle Park; and a party zone with live music and vendors at Tamm and Clayton avenues.
There's also a house-decorating contest, so the neighborhood will be appropriately bathed in festive green.
Groups marching in the parade will finally get an opportunity to toss those shiny beads that have been sitting in storage since 2020. But this will be the last time; beads have become an environmental hazard as well as a safety concern, as children scramble to grab them, Mohan says.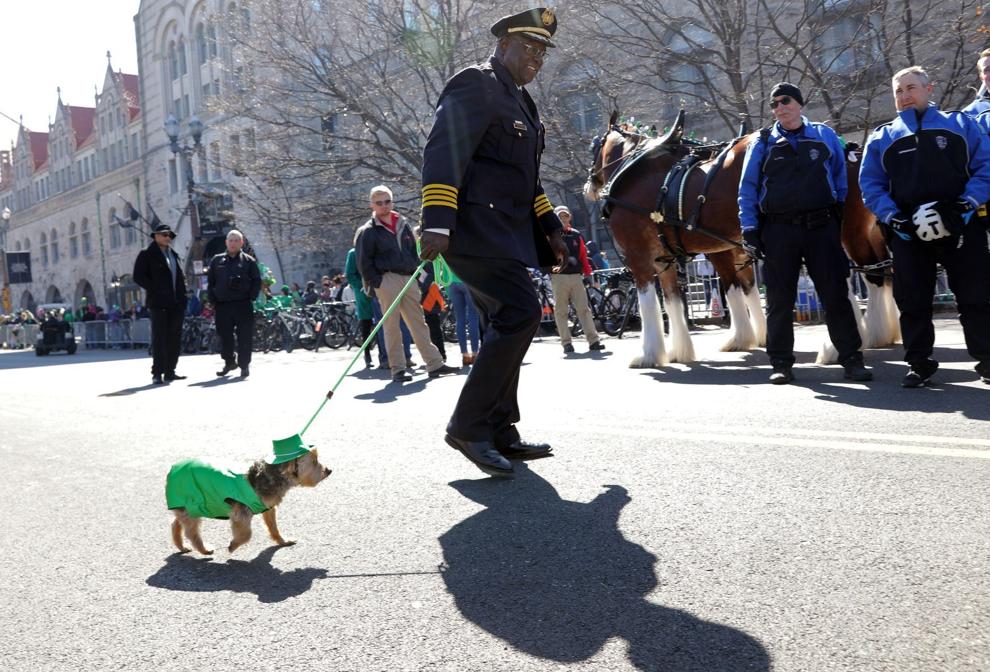 When Festival is 9 a.m.-6 p.m.; parade at 11 a.m. March 17 • Where Parade starts on Tamm Avenue at Oakland, heads south to Manchester Avenue; festival zones at Tamm and Clayton avenues, Tamm and Oakland avenues, and St. James the Greater Parish • How much Free • More info dogtownunited.org
Florissant St. Patrick's Parade, Festival & 5K Run
"Founded by French, built by German, run by Irish" is an unofficial slogan in Florissant, a city that seems to know how to throw a party.
Florissant is home to Hispanic, Polish and Irish festivals, a fall festival, a Valley of Flowers Festival and parade, and a Veterans Day parade.
"We're a community that likes to have parades and festivals," says Patrick Mulcahy, a city councilman and vice president of the new nonprofit tasked with organizing the St. Patrick's Day celebration.
Several members of the committee are of Irish heritage, and even though the city hosts festivals throughout the year, the March calendar was empty.
The group's first parade originally was planned for 2021 but was canceled because of the pandemic.
"But if nothing else, it gave us more time to plan, and hopefully we get all the kinks worked out being the first one," Mulcahy says.
The day will start with a 5K run, followed by a parade with more than 50 entries at noon, and the festival with more than 40 vendors at the Duchesne Home Association grounds, formerly the Knights of Columbus. The grounds are also next to the Shrine of St. Ferdinand, and the friends of the shrine and the knights will host a corned beef and cabbage dinner.
The festival will include live music, dancers, vendors, a petting zoo and pony rides.
The cancellation of Cottleville's parade brought several groups to the Florissant parade, and two years of planning meant there was plenty of time to raise money with a green-tie dinner and pub crawls.
"We're hoping to bring people into Florissant who aren't from Florissant to show off our community," Mulcahy says.
The committee decided that its parade will be held on the first Sunday before St. Patrick's Day. More established parades and festivals are hosted elsewhere on the Saturday before the holiday.
The Valley of Flowers Parade will celebrate its 60th this year.
"Once we start something," Mulcahy says, "we hope to keep it going."
At a recent city council meeting, the mayor and city council passed a resolution declaring March 13 "Valley of Shamrocks Day" in Florissant.
When 5K run at 9 a.m.; parade at noon; festival 11 a.m.-6 p.m. March 13 • Where Parade starts at Bangert Park (275 New Florissant Road, Florissant), heads north on New Florissant Road to St. Francois Street, heads west to Duchesne Home Association (50 St. Francois Street); festival at Duchesne Home Association • How much $30 and up for 5K • More info florissantstpatricksparade.com
St. Patrick's Day Parade, St. Charles
When Chris Burgoyne and a few of his fellow members of the St. Charles Ancient Order of Hibernians got a little antsy last year on yet another pandemic St. Patrick's Day, they decided to march up Main Street for their own mini-parade.
The group usually marched in the Dogtown parade, which had been called off for a second year.
"We considered that the real parade," says Burgoyne, the son of two Irish immigrants.
St. Charles Mayor Dan Borgmeyer was leaving a meeting and bumped into the group.
"They were a jovial bunch, and since my grandmother was a Dannager, I decided to imbibe a few with them," he said by email. "I asked if they'd like to make it official and hold an event in St. Charles. Obviously, yes!"
So this year, the Hibernians and the city will hold their first parade along Main Street in St. Charles.
It's also on St. Patrick's Day, and the 4 p.m. start time should allow Dogtown revelers to make it to St. Charles. The parade will be geared toward family — sort of an extended parish picnic, Burgoyne says.
Organizers expect between 15 and 20 floats, and proceeds from registration fees will benefit charities in the area.
"We're very excited about it," Burgoyne says. "We're hoping it will be the first of many."
When 4 p.m. March 17 • Where Parade steps off at Foundry Art Centre (520 North Main Center), heads south on South Main Street, then east on First Capitol Drive • How much Free • More info stcharlescitymo.gov
St. Patrick's Day Parade & Block Party, Belleville
This would have been the 20th year of the St. Patrick's Day Parade in Belleville, the Metro East's largest such celebration, but as with so many others, organizers called things off in 2020 and 2021.
"COVID beat us up," says Patrick Hume, the co-chairman of the parade, which is hosted by the Ancient Order of Hibernians in America — Michael P. Keeley Division.
The Hibernians typically donate proceeds from sponsors and parade entries to about 20 different local charities. Before 2020, about $800 was given to each group. In 2020, it was around $100. Last year, around $450. Organizers hope to return to pre-pandemic donations this year, Hume says.
More than 90 groups and floats are registered for the parade — about 10 more than in previous years. "People have been champing at the bit," he says.
Bennie Parr owns Bennie's Pizza Pub in downtown Belleville. He's also president of the Belleville Main Street Committee, which is in charge of the post-parade block party. New restaurants and businesses have opened during the pandemic in downtown Belleville, and his own pizzeria moved to a larger space. Those new businesses, and even more food trucks than before, are eager to take part.
Parr thinks the event rivals the downtown St. Louis parade, attracting people from the Illinois side of the river who don't want to worry about parking in downtown St. Louis.
"I think when Belleville puts on an event, when they take something on, we do it really, really well," Parr says.
When 5K at 9 a.m.; parade at 11 a.m.; block party at 1 p.m. March 12 • Where Parade starts on Main Street at Third, heads east to Oak Street • How much Free • More info facebook.com/bellevillesaintpats
Defiance St. Patrick's Day Festival
The area of Defiance, known for its wineries, shops and access to the Katy Trail, has hosted a Christmas parade for several years. Organizers didn't let the pandemic stop them from hosting an inaugural St. Patrick's Day festival and parade in 2021.
"It was outside, and a lot of us are very conservative, and we're not big worriers about COVID," says Joe Brazil, a St. Charles County councilman and chairperson of the event committee. "It was fine. It was a beautiful day."
The parade had about 25 floats, about 50 classic cars, and several trucks, tractors and fire trucks. The St. Charles County Police Department Honor Guard led the parade with a bagpipe player.
The committee expects a similar turnout this year. The festival will include food trucks, live music, a beer wagon, a bounce house and entertainment for kids. A shuttle will run between wineries. Adult participants of the morning 5K along the Katy Trail will get a passport for an adult beverage at area watering holes.
Proceeds from the event will benefit the Defiance Merchants Association's landscaping and lighting maintenance.
When 5K at 10 a.m.; parade at noon March 12 • Where 5K starts and ends at Good News Brewing Co. on the Katy Trail; parade starts at Defiance Ridge Vineyards and travels through downtown Defiance • How much $20-$30 for 5K (registration ends morning of race) • More info defiancemo.com/events
St. Patrick's Day Parade, Pacific
This annual parade is hosted by the Pacific Partnership, a nonprofit group that aims to preserve the heritage of Pacific through the preservation and maintenance of historic buildings and artifacts. Proceeds from this year's parade will pay for spring flower pots in the downtown district.
When 10-11 a.m. March 12 • Where Parade starts on Union Street at Sanker Street, heads east to First Street, south to St. Louis Street, west to Sixth Street, north to Sixth Street, west to Sanker Street • How much Free • More info pacificmo.org
Shamrock Run and Irish Fest, Cottleville
The annual Shamrock Parade in Cottleville will not happen this year due to rising vendor costs, the Cottleville Firefighters Outreach announced earlier this year. But the town will still host a 5K run and festival, with restaurants and bars opening their doors to offer food and drink specials. Proceeds from the run will go toward firefighters' outreach efforts, such as providing coats for children and free smoke detectors for homes.
When Run at 8 a.m. March 12, followed by festival • Where Run begins and ends at Motherhead Road and Highway N; festival in downtown Cottleville • How much $40 for run (registration ends day of race) • More info shamrockparade.com
Photos: Good times roll at the St. Patrick's Day parade in downtown St. Louis
The 53rd Annual Metropolitan St Patrick's Day Parade of St. Louis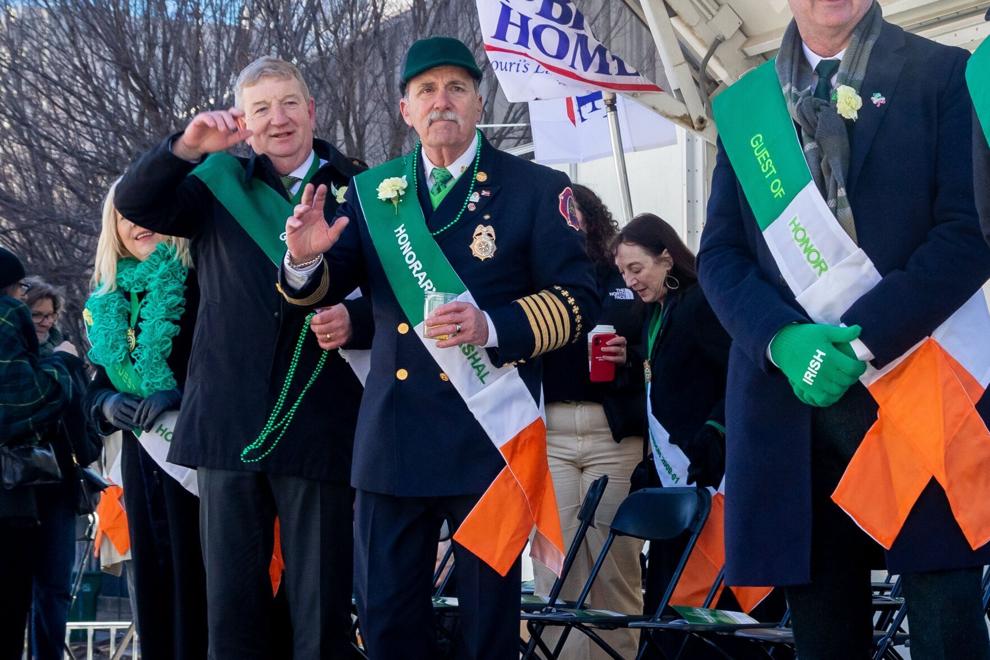 The 53rd Annual Metropolitan St Patrick's Day Parade of St. Louis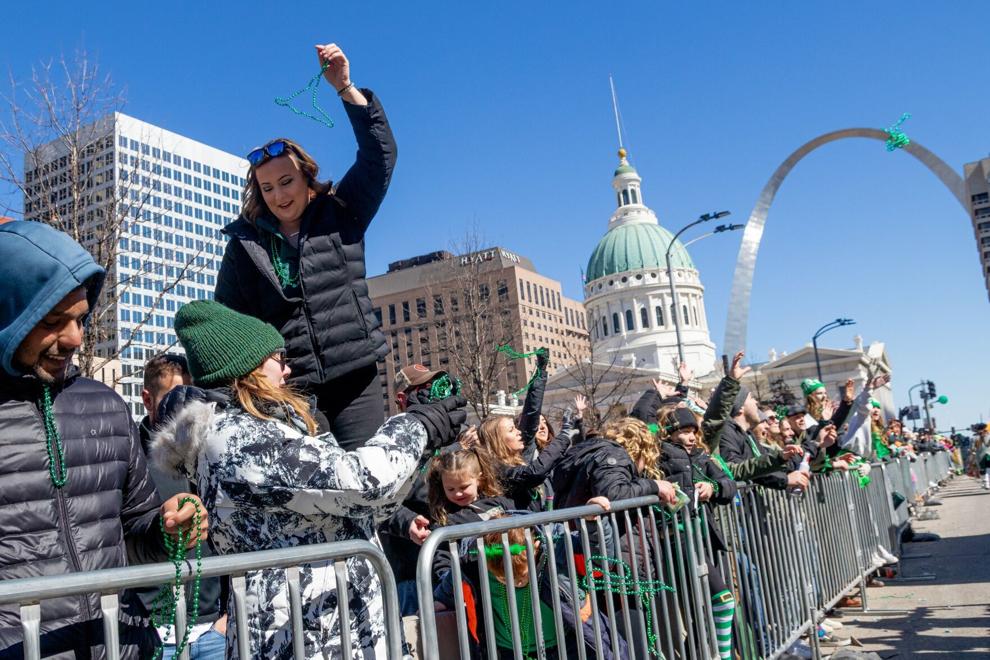 The 53rd Annual Metropolitan St Patrick's Day Parade of St. Louis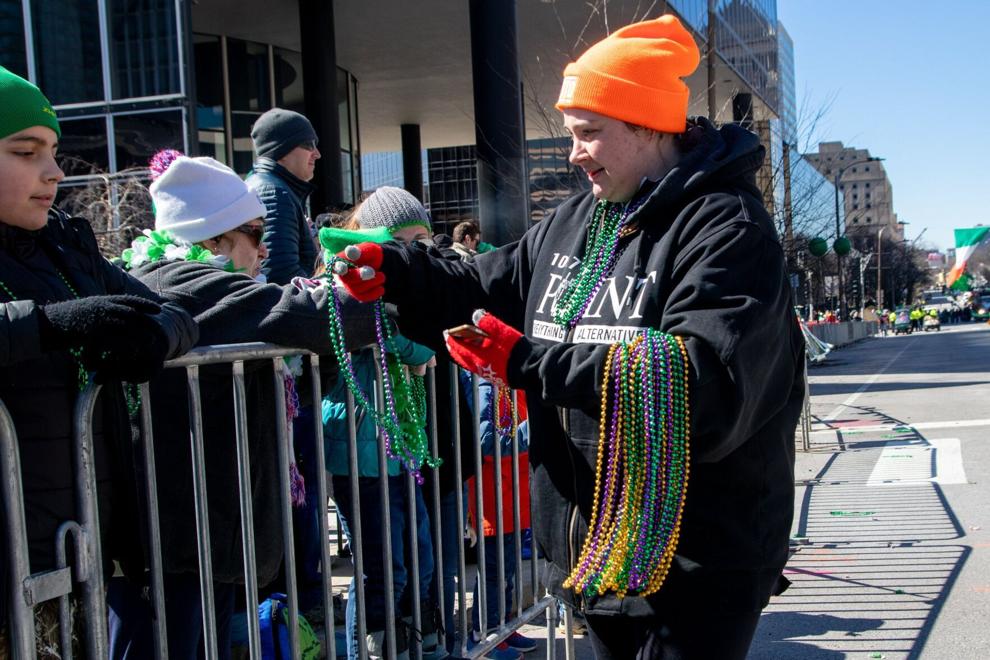 The 53rd Annual Metropolitan St Patrick's Day Parade of St. Louis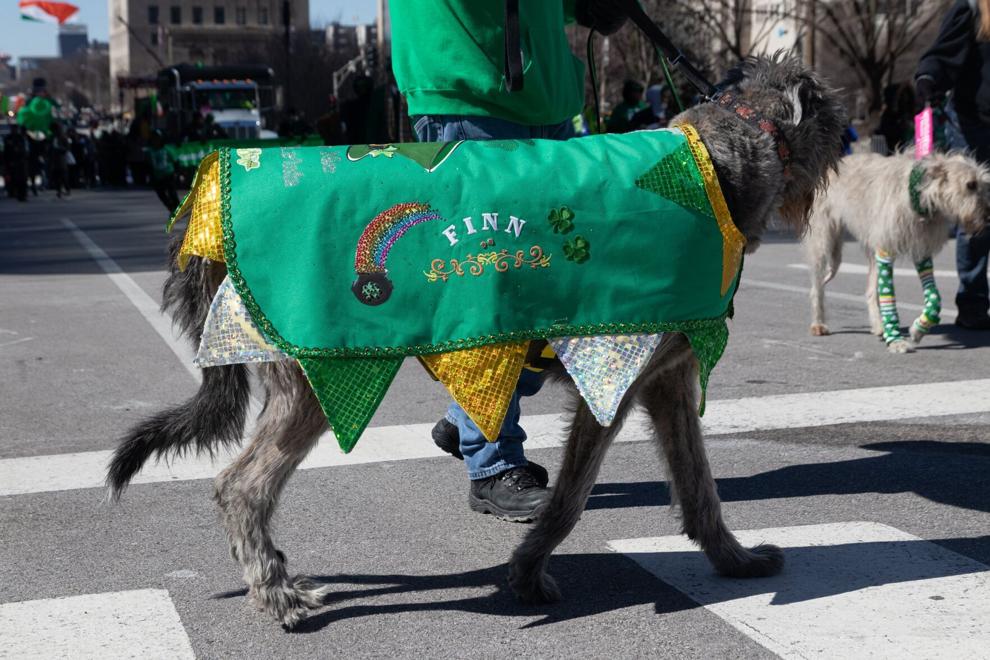 The 53rd Annual Metropolitan St Patrick's Day Parade of St. Louis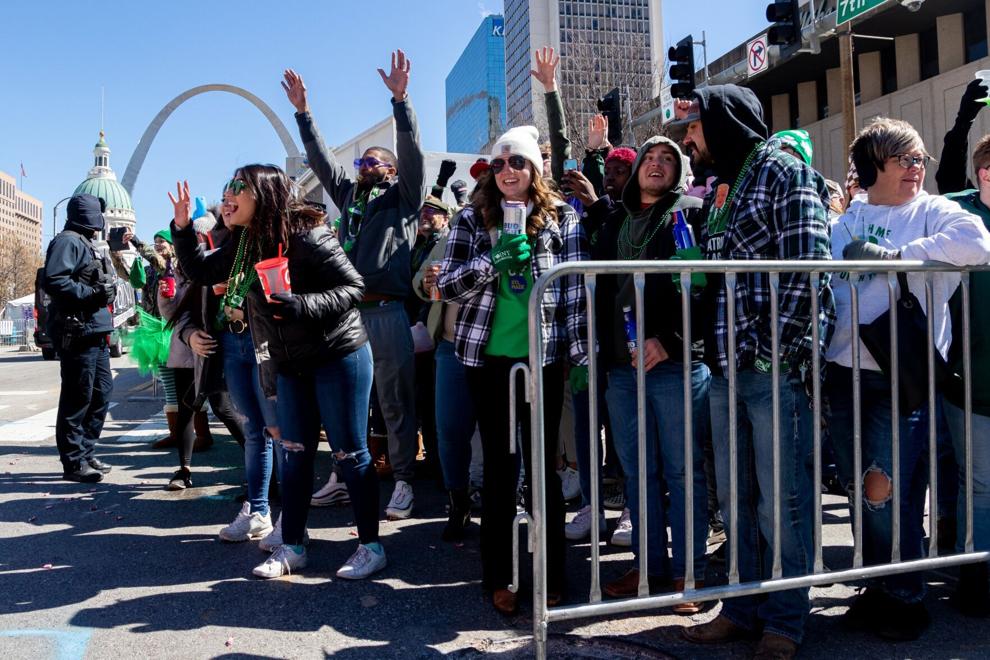 The 53rd Annual Metropolitan St Patrick's Day Parade of St. Louis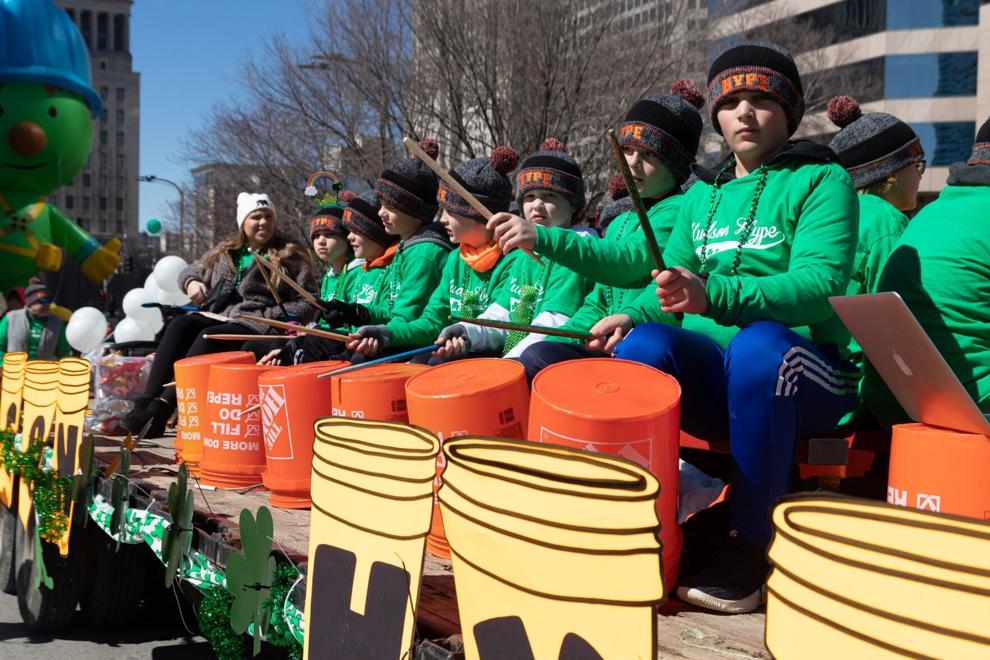 The 53rd Annual Metropolitan St Patrick's Day Parade of St. Louis
The 53rd Annual Metropolitan St Patrick's Day Parade of St. Louis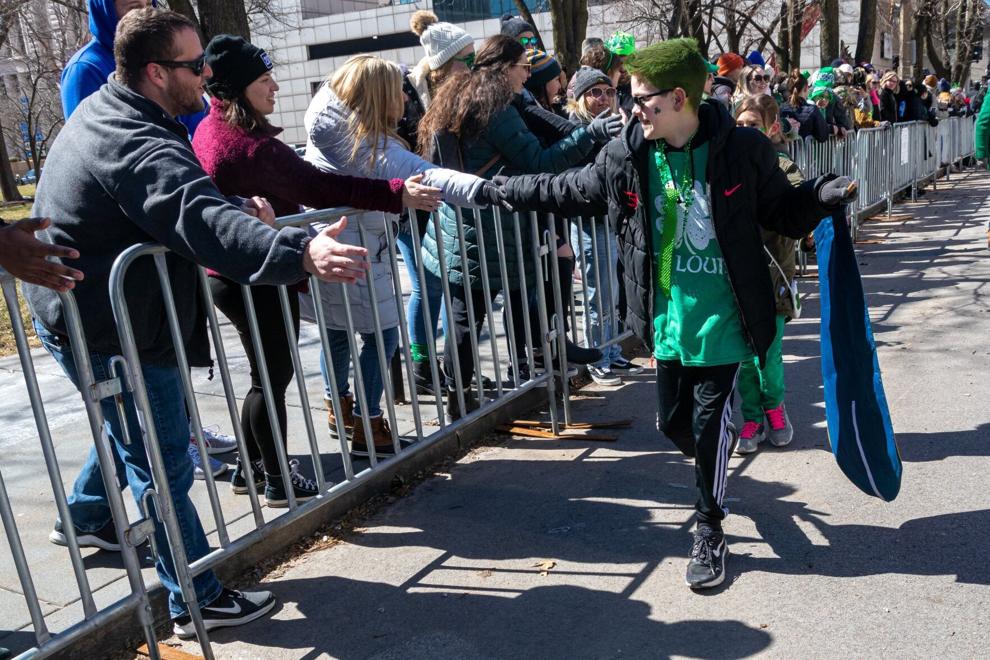 The 53rd Annual Metropolitan St Patrick's Day Parade of St. Louis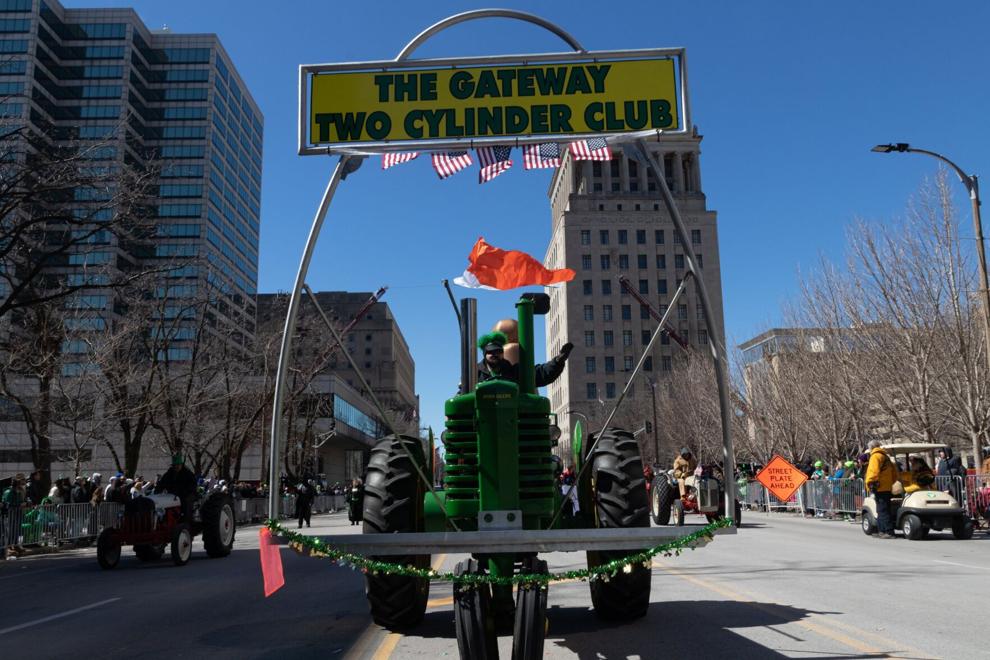 The 53rd Annual Metropolitan St Patrick's Day Parade of St. Louis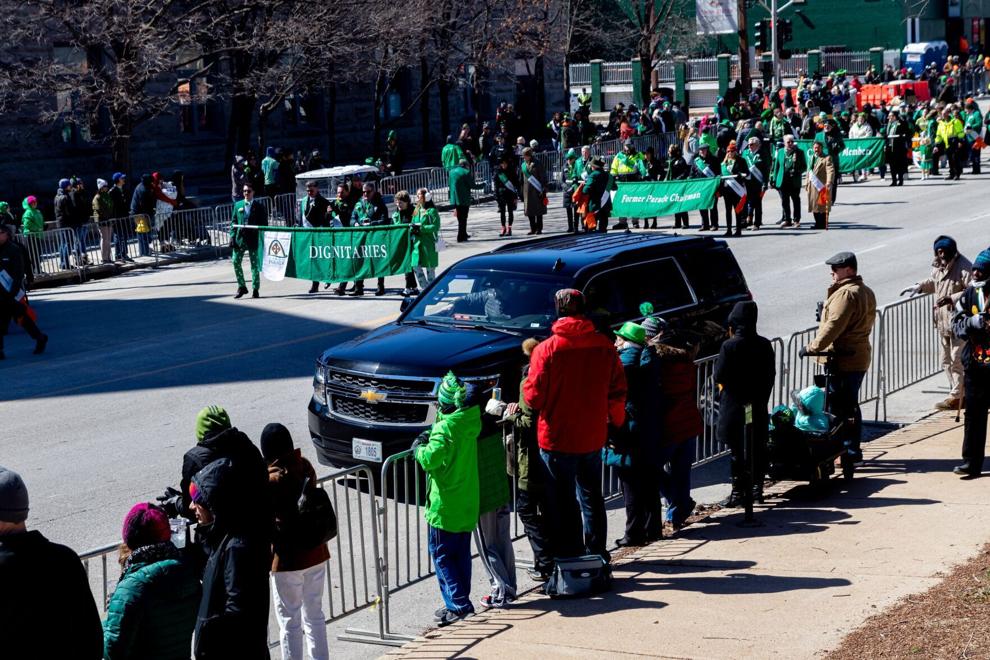 The 53rd Annual Metropolitan St Patrick's Day Parade of St. Louis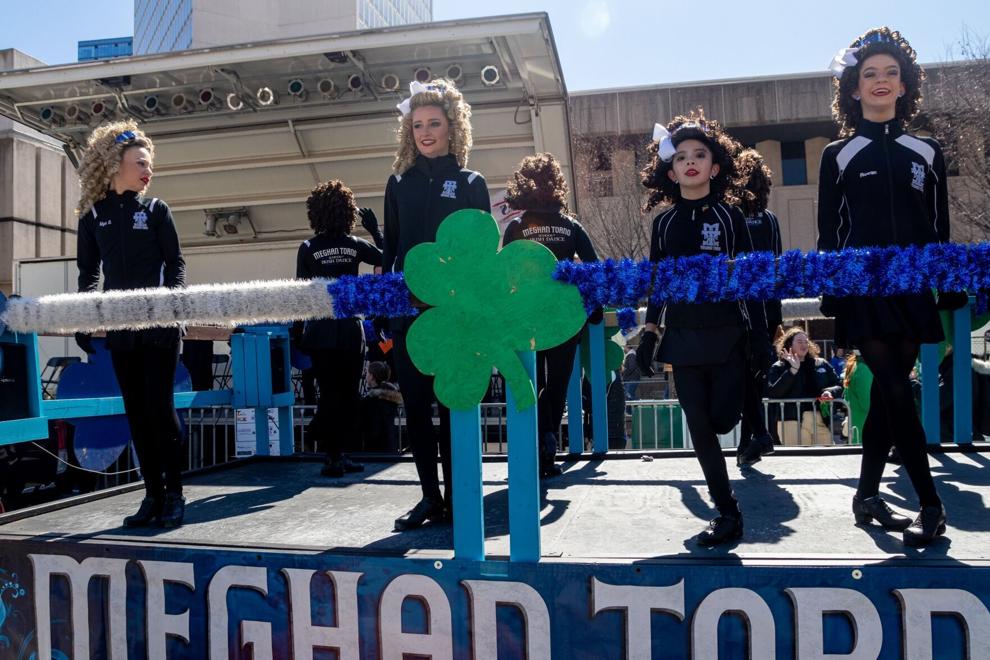 The 53rd Annual Metropolitan St Patrick's Day Parade of St. Louis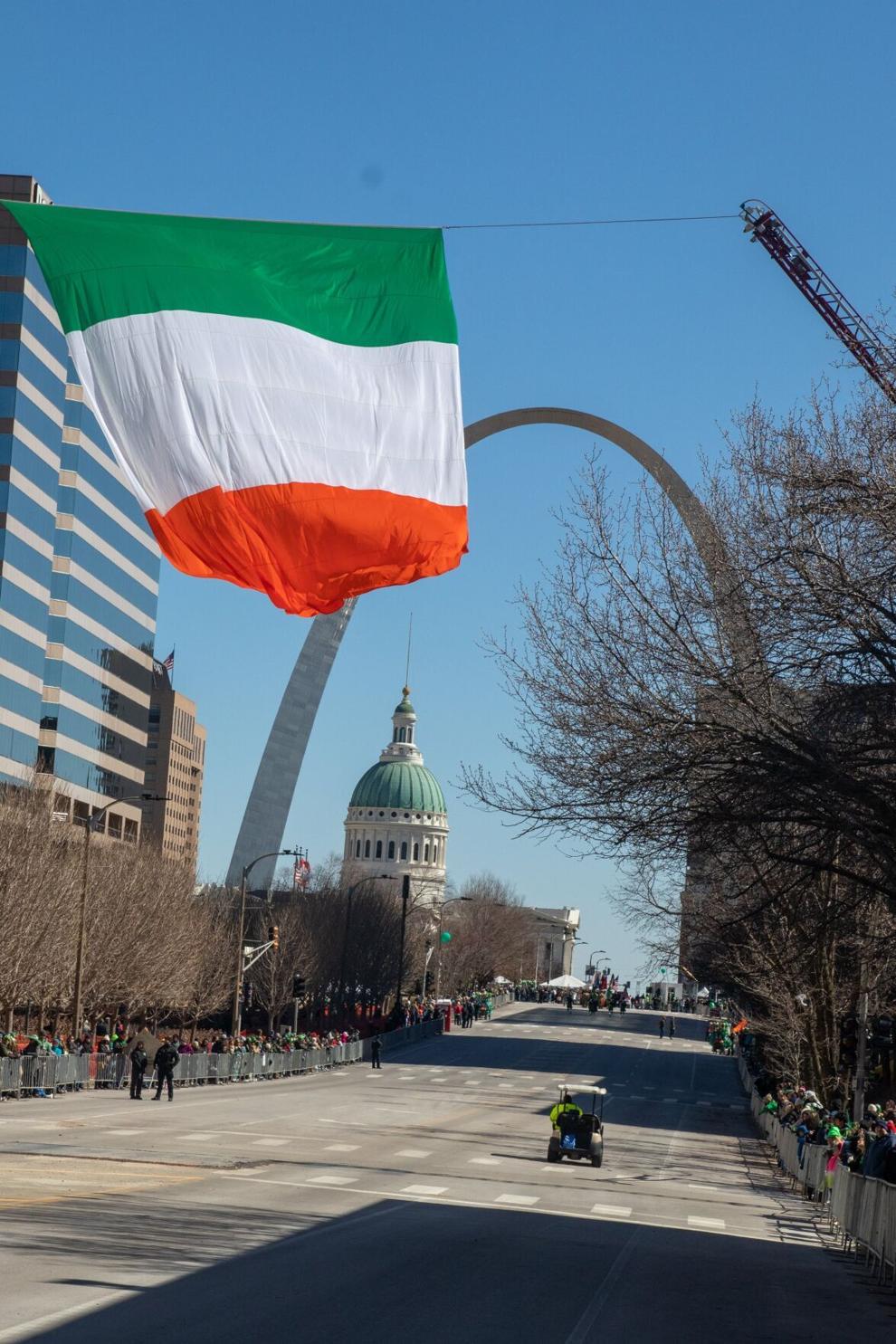 The 53rd Annual Metropolitan St Patrick's Day Parade of St. Louis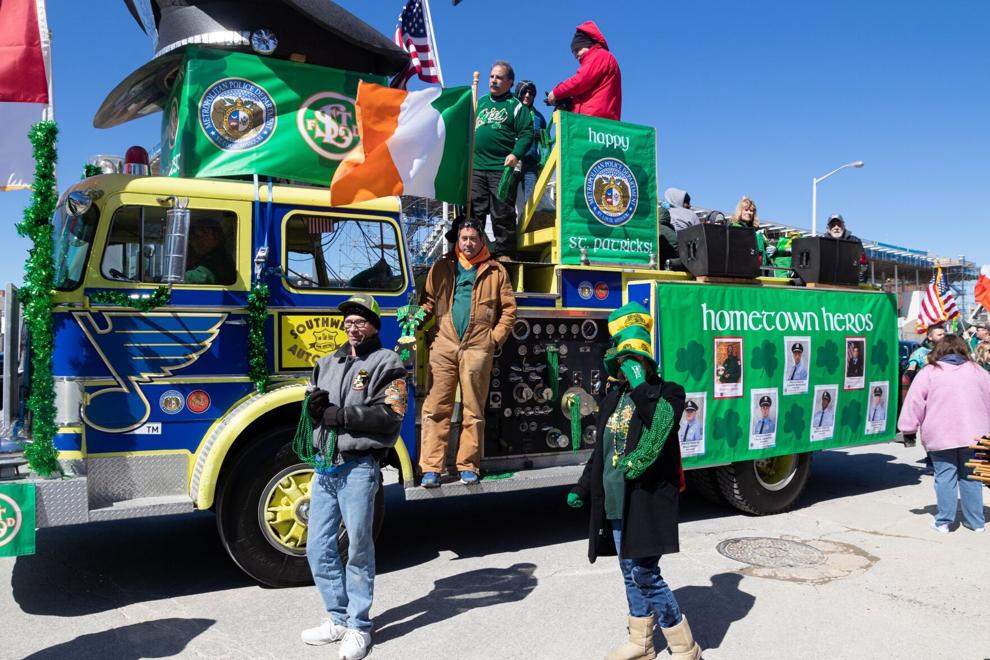 The 53rd Annual Metropolitan St Patrick's Day Parade of St. Louis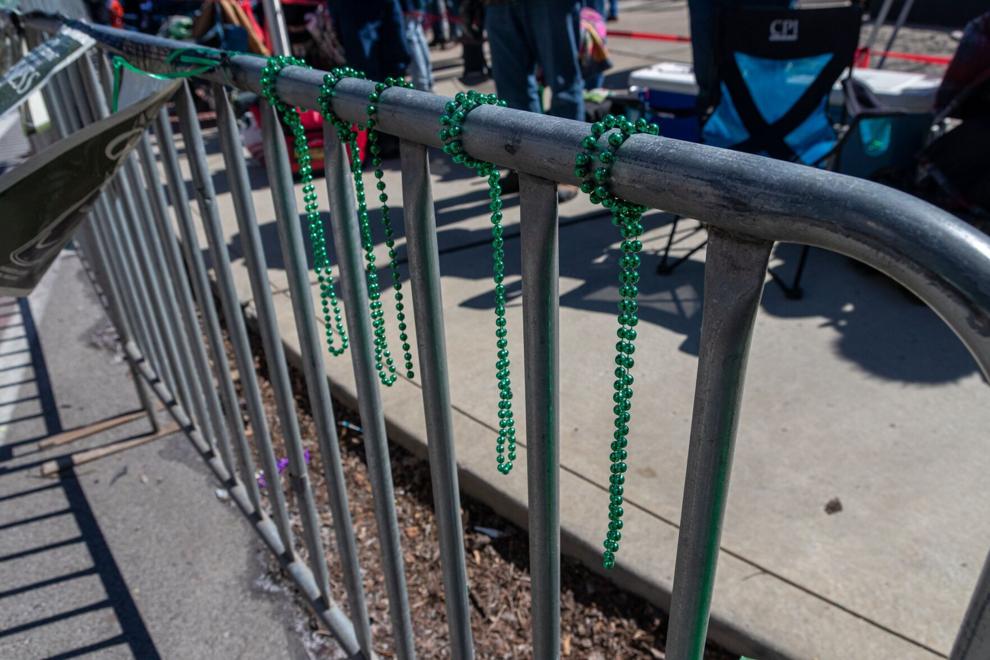 The 53rd Annual Metropolitan St Patrick's Day Parade of St. Louis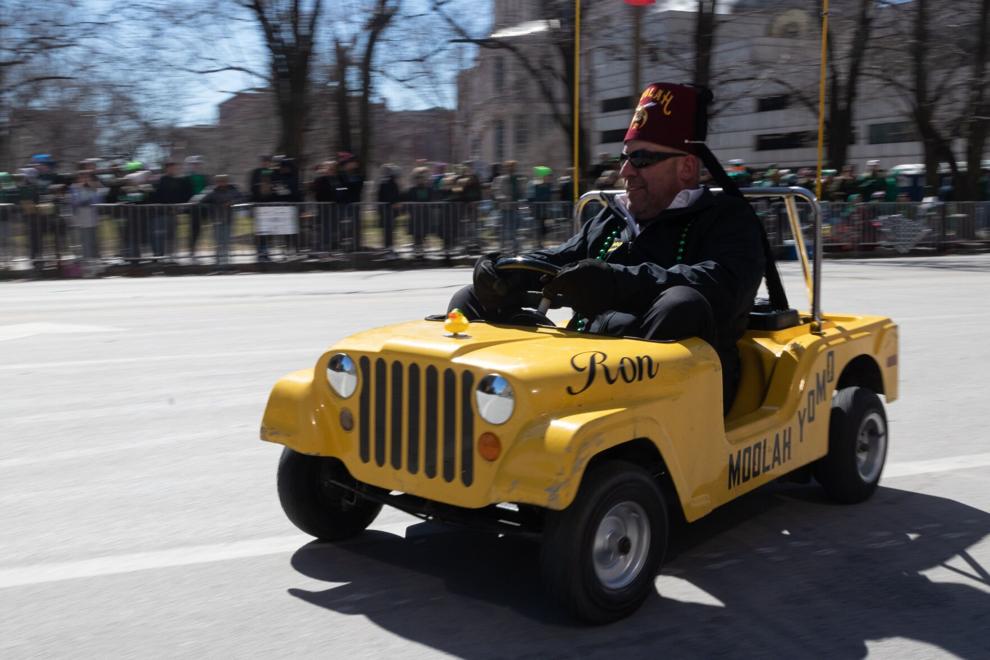 The 53rd Annual Metropolitan St Patrick's Day Parade of St. Louis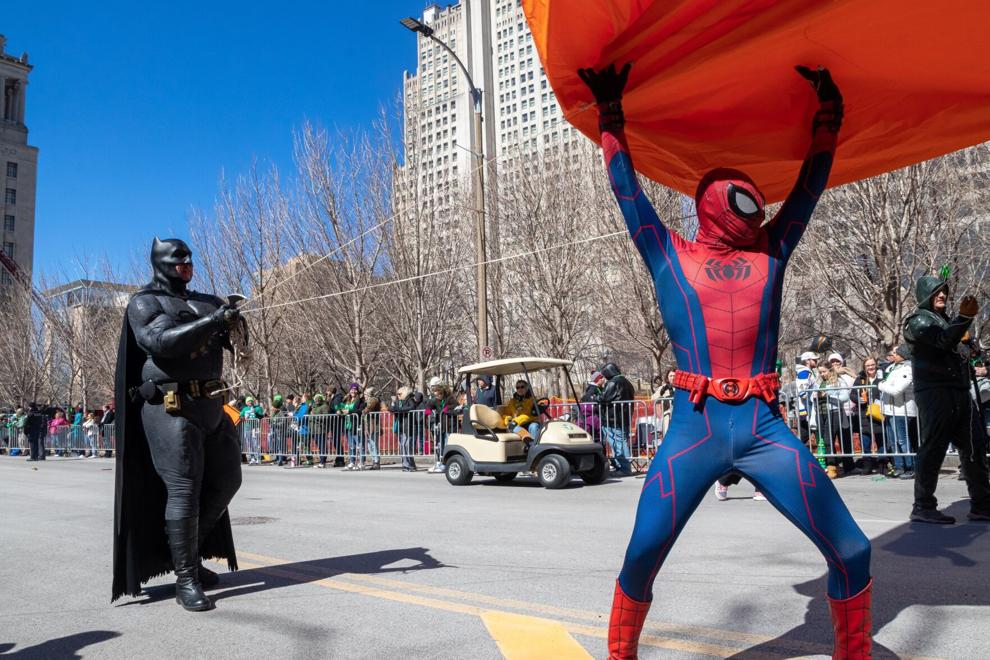 The 53rd Annual Metropolitan St Patrick's Day Parade of St. Louis