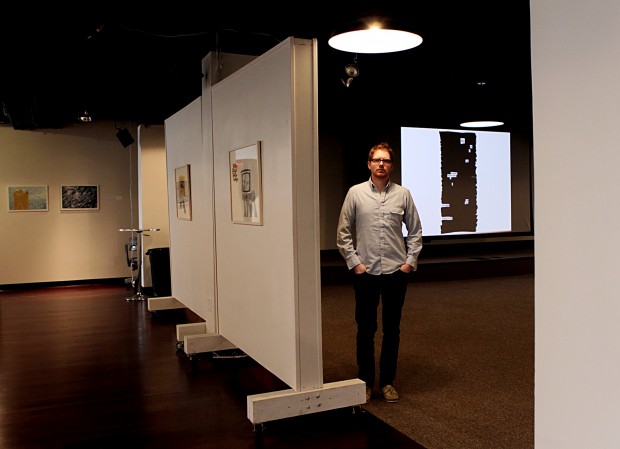 The Luminary Center for the Arts has announced plans to move to Cherokee Street next year, bringing more equipment, studio space and resources to Cherokee's burgeoning visual arts scene.
Luminary co-founder James McAnally said Wednesday that the center has an option to buy a former variety store at 2700 Cherokee Street. The Luminary has raised $50,000 and plans to wage a capital campaign to buy and renovate the $400,000 building. The center's annual operating budget is $200,000.
McAnally said he hoped to make a down payment by March and begin the move in September from the center's location in a former convent on Kingshighway.
At 22,500 square feet, the Cherokee Street building is double the Luminary's current size. The additional space will be used for a darkroom and allow the center to hold more exhibits, concerts and classes. The Luminary also plans to expand its equipment library, which lends everything from table saws to portable recording equipment, and to build apartments and studios for visiting artists participating in the Luminary's residency program.
"This is going to be a 24-hour hub for artists in this community," McAnally said. "This is homecoming, in a sense. When we first were starting out, we were looking to buy on Cherokee but not a lot was here. Now there are so many artists, and it's only going to grow from here. We want to be where artists are living and working."
Long home to Mexican groceries and restaurants, Cherokee has a number of galleries, including Aisle 1, Art Dimensions and Fort Gondo; print shops All Along Press and Firecracker Press; and many artist studios.
"We bring very different elements," McAnally said. "We bring practical resources, not just events. There's that collaborative spirit there that we subscribe to and can be a part of."
McAnally, 29, and his wife, Brea, 24, founded the Luminary in 2007 primarily as a residency program where patrons help pay for an artist's stay in St. Louis in exchange for a work of art. About 35 artists from across the globe have won residencies.
The Luminary quickly expanded its mission, adding workshops on topics ranging from frame making to audio production; launching Form, an annual contemporary furniture and architectural design show; and debuting the Post Performance series at Old Post Office Plaza.
The Luminary also has emerged as a top indie rock venue; Of Montreal, the Joy Formidable and Destroyer performed there this year. However, the Luminary has had to pass on other shows because of scheduling conflicts with a neighboring church, the Journey, which owns and frequently uses the Luminary's performance space.
"I don't think they thought we would grow so fast, and we didn't, either," McAnally said. "We had such a small idea at first. There was never this vision, but now we feel like the entire building is not enough for what we're doing."
Upcoming Luminary events include a Space Invaders New Year's Eve party and concerts by the War on Drugs and Bear in Heaven.