The St. Louis International Film Festival is so big and expansive that it can seem daunting. The best way to attack it is to close your eyes and plunge right in.
Then open them again, because it's a film festival, and you won't want to miss a thing.
Over there is a major Hollywood film with plenty of Oscar buzz. Way over there is a tiny independent picture with a very specialized appeal. The Gateway Men's Chorus will perform in one corner before a documentary about a different gay men's chorus. In another corner, the Rats and People Motion Picture Orchestra will provide live accompaniment for a classic silent comedy.
The 28th Annual Whitaker St. Louis International Film Festival opens Thursday and runs through Nov. 17 at a host of area venues. It encompasses more than 200 films or film programs, many with the filmmakers or stars on hand to discuss their works.
Two of those guests who are originally from St. Louis will receive Charles Guggenheim Cinema St. Louis Awards: Josh Aronson, a documentarian who will be honored at a screening of his film "To Be of Service," which is about therapy dogs that help veterans with PTSD; and animator Brad Schiff, whose award will come at a screening of his recent release, "Missing Link."
Also to be honored with an award is Lisa Cortés, who will be given the Women in Film award at a screening of "The Remix: Hip Hop X Fashion," a documentary about the intersection of fashion and hip-hop culture. She will also talk after a screening of "The Apollo," a documentary about the famed Apollo Theater in New York City.
With so many films being shown at the same time, it is literally impossible to see them all — or even a sizable majority. Here are our picks for some of the can't-misses for each day (tickets are generally $14, though many screenings are free). Find more information about the festival at cinemastlouis.org.
Nov. 7
"Marriage Story" • Writer/director Noah Baumbach ("The Squid and the Whale," "Margot at the Wedding") takes another look at a marriage that is falling apart. This one stars Adam Driver and Scarlett Johansson, whose mutual love does not guarantee happiness. With Laura Dern, Alan Alda, Ray Liotta and more. (8 p.m., Tivoli Theatre)
Nov. 8
"Waves" • St. Louis native Sterling K. Brown stars as the domineering father of a family that struggles to hold together through times both trying and triumphant. (8 p.m., Tivoli Theatre)
"How About Adolf?" • This comedy comes from Germany, as it would have to. A family that is expecting a child is thrown into chaos when the father-to-be jokingly suggests he be named Adolf. (6:45 p.m., Plaza Frontenac Cinema; also 7:30 p.m. Nov. 16,Plaza Frontenac Cinema)
Nov. 9
"From Wounded Knee to Standing Rock: A Reporter's Journey" • NPR's Kevin McKiernan was the only reporter embedded with American Indian protesters at Wounded Knee, S.D., in 1973. This documentary traces how that seminal protest changed native American activism. Much of the camera work is by the late Haskell Wexler. (8 p.m., Brown Theater, Washington University)
"Narrative Shorts: Shoot (Film) and Score (Music)" • This group of short films is united by a theme of music. The Opera Bell Band will perform the score to its own stop-motion animation flick, "Green Lemon Buggy." (8:30 p.m., the Stage at KDHX)
Nov. 10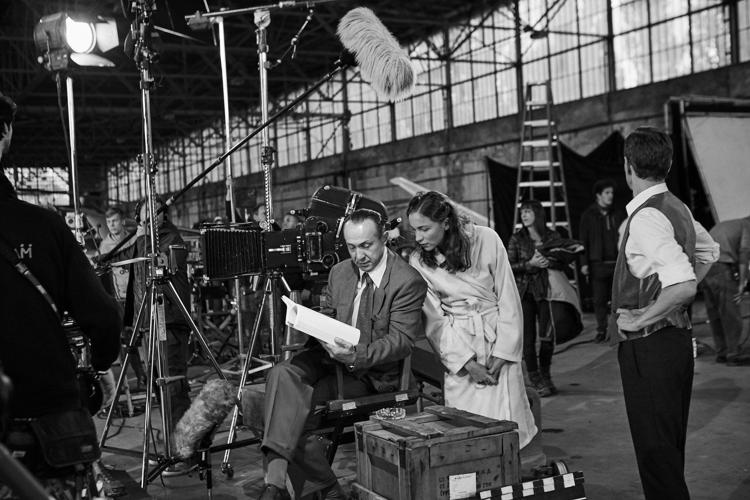 "Curtiz" • This is a fictionalized look at the life of director Michael Curtiz during World War II, drawing parallels between his personality and that of his most famous character, Rick, in his most famous movie, "Casablanca." (7 p.m., Winifred Moore Auditorium, Webster University)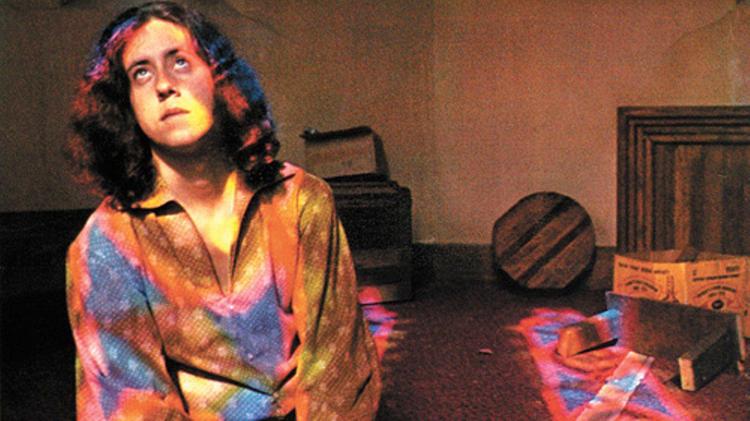 "Alice's Restaurant" • In celebration of its 50th anniversary (one of a number of 1969 films being screened), this classic tale of littering, the draft and a Thanksgiving dinner that couldn't be beat will be shown. (1:30 p.m., St. Louis Public Library; free)
Nov. 11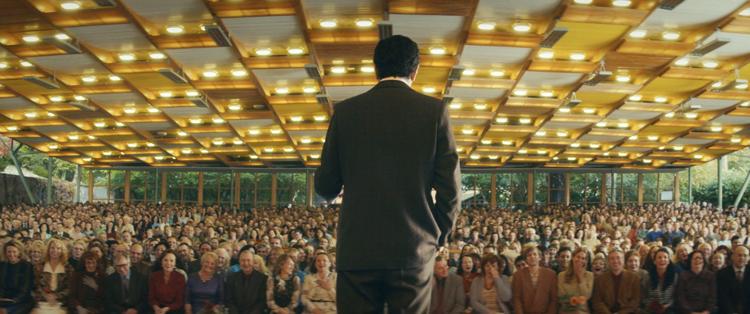 "The Humorist" • At the twilight of the Soviet Union, a popular Russian stand-up comic decides to try out Don Rickles-like insult comedy. Predictably, the idea does not go over well with the regime, especially when it is addressed at them. (5:35 p.m., Plaza Frontenac Cinema; also 8:45 p.m. Nov. 13, Plaza Frontenac Cinema)
Nov. 12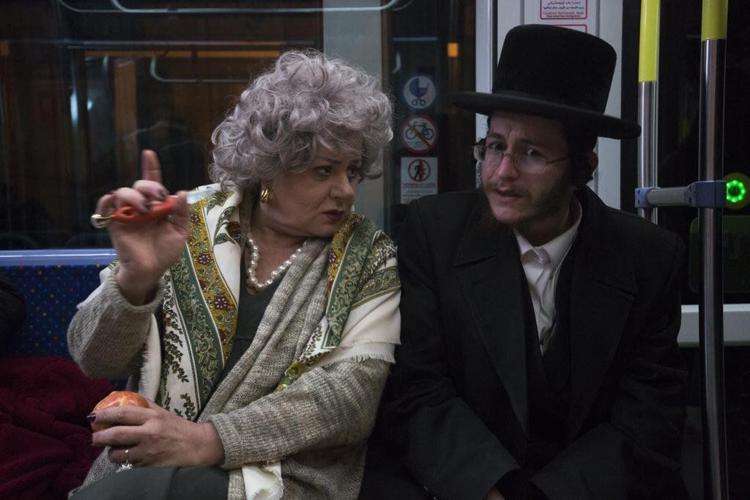 "A Tramway in Jerusalem" • The whole panoply of modern Israeli life — love, hate, joy, sorrow, politics, religion, comedy, tragedy — is played out on a light-rail train that runs around and through Jerusalem. (7:05 p.m., Plaza Frontenac Cinema)
Nov. 13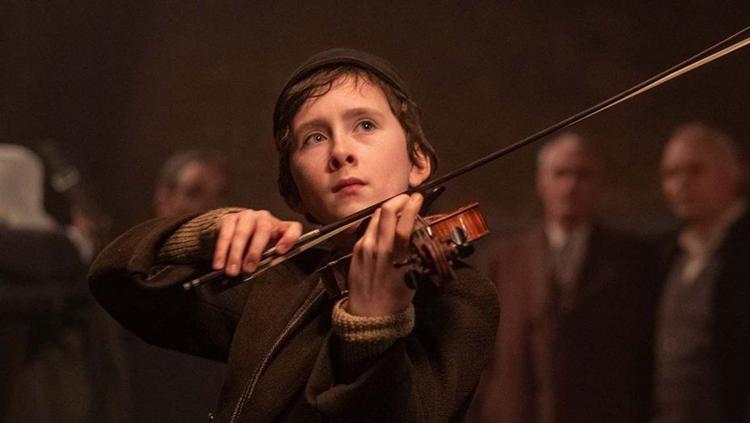 "The Song of Names" • Tim Roth and Clive Owen star in a mystery about the disappearance of one violin prodigy, in 1951, and the effort of the other, in the 1980s, to find him. Directed in English by Francois Girard, who made the crowd-pleasing "The Red Violin." (8 p.m., Plaza Frontenac Cinema)
Nov. 14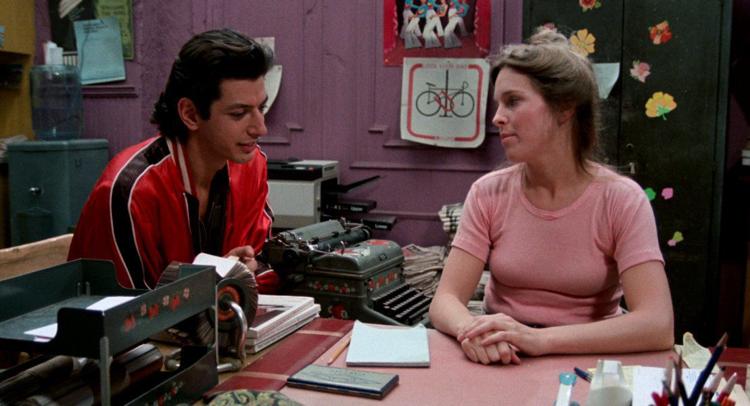 "Between the Lines" • Joan Micklin Silver's lighthearted 1977 film about a staff walkout at an alternative weekly newspaper is gilded by an extraordinary up-and-coming cast: Jeff Goldblum, John Heard, Lindsay Crouse, Bruno Kirby, Jill Eikenberry, Joe Morton, Marilu Henner, Michael J. Pollard and Stephen Collins. (7:30 p.m., Winifred Moore Auditorium, Webster University)
Nov. 15
"A Hidden Life" • Terrence Malick ("Badlands," "Days of Heaven") is back with a true story about a young German soldier who, backed by the conviction of his religion and the love of his wife, refuses to swear allegiance to Adolf Hitler. (8 p.m., Tivoli Theatre)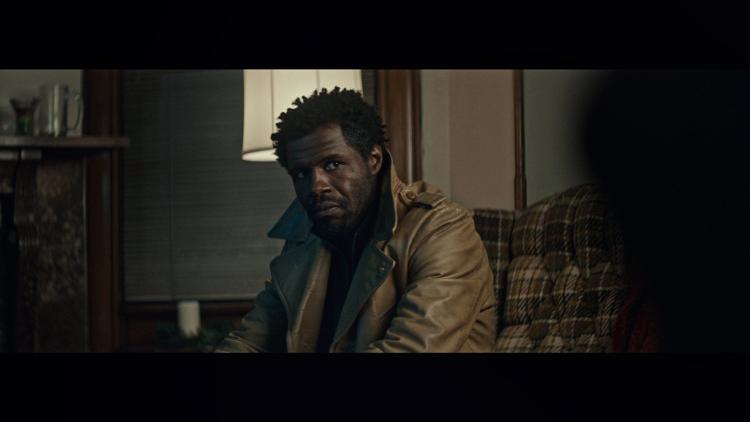 "The Ghost Who Walks" • St. Louis' own Cody Stokes made this drama about a man who is released from prison and tries to make his way to his ex and the daughter he has never met before his former boss can kill him. Filmed on the mean streets of STL. (9:30 p.m., Tivoli Theatre)
Nov. 16
"Throw a Billion Dollars From the Helicopter" • This documentary is about Arlington, Texas, though it is relevant here: It explores what happened when the Dallas Cowboys demanded a massively expensive new stadium even though the team's current expensive stadium was only 28 years old. (4 p.m., Missouri History Museum)
"Kings of Beer" • This documentary is about an unusual competition: Beer brewers from around the world compete to make a brew that comes the closest to Budweiser, which is prized for its exceptional consistency. As with other such films, the competitors prove to be charmingly obsessed. (3:30 p.m., Tivoli Theatre)
Nov. 17
"The Report" • Based on true events, this thriller stars Adam Driver as a member of the staff of Sen. Diane Feinstein (Annette Bening). He is charged with investigating the CIA's notorious Detention and Interrogation program, which went to extraordinary lengths to extract information after 9/11. (6 p.m., Tivoli Theatre)