Filmmaker Mobolaji Olambiwonnu was shooting a documentary about the residents of a notorious Los Angeles public housing complex when he heard about the shooting of Michael Brown in Ferguson and the protests that followed.
The focus of his film about the Jordan Downs housing project was how the people living there were finding hope, love and beauty in the midst of tragedy. He was instantly struck by how the same theme might be even more resonant when turned to the 2014 events in Ferguson.
But there was a problem: His wife was seven months into a difficult pregnancy and was bedridden. He did not even want to discuss the possibility of leaving her. For a week, he kept a burning desire to go to Ferguson quietly within himself.
Then, without prompting, she turned to him and said: "I think you have to go to Ferguson. I think you need to take this hope, love and beauty thing to Ferguson and see what you can find."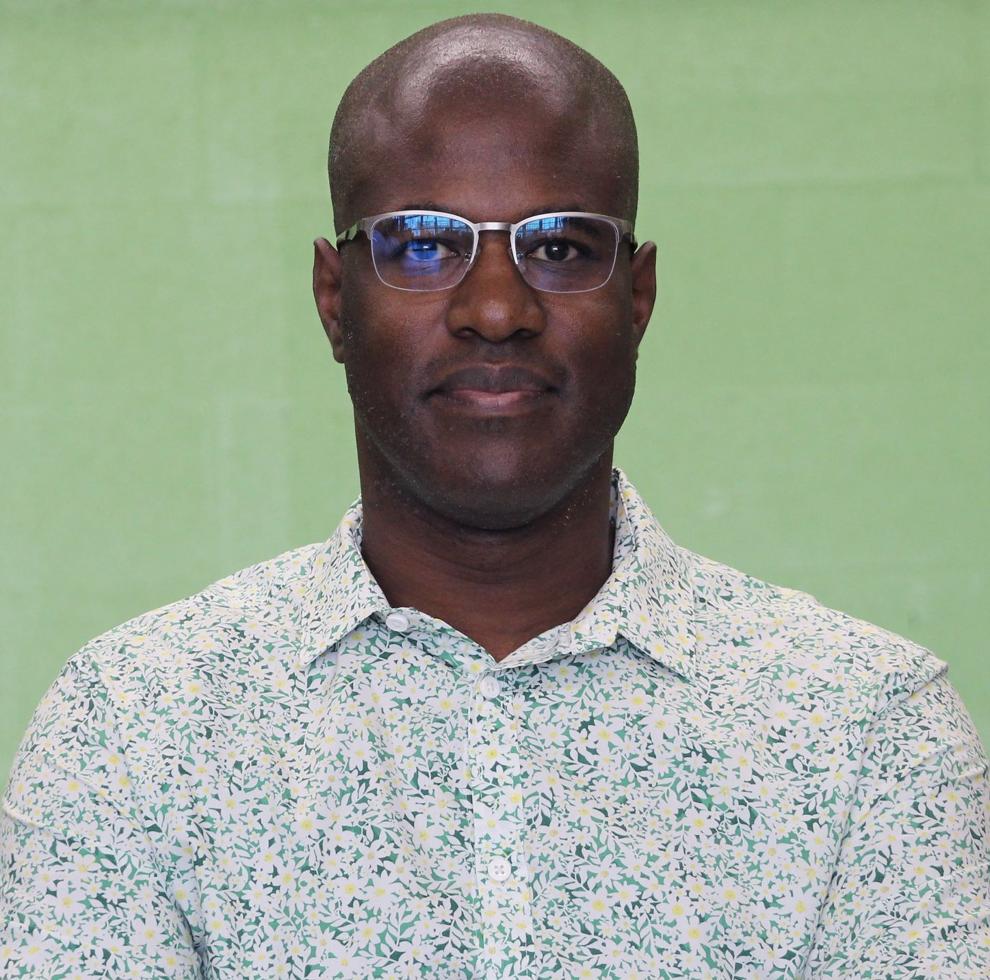 With a cinematographer, he took the first plane he could to St. Louis.
The resulting documentary, "Ferguson Rises," is part of the prestigious Tribeca Festival, which this year has virtual and in-person components. Its films can be viewed through June 20 as part of Tribeca at Home.
The movie's first section goes over the details of Brown's shooting. The second part, which is by far the longest and most prominent, covers the protests that followed, both nonviolent and violent, the police reaction and the spontaneous birth of a movement. The final section shows residents bonding together to find common ground and to work toward solutions; this is where Olambiwonnu's message of hope, love and beauty most comes into play.
It almost never happened, the 50-year-old filmmaker says from New York, where he is participating in the film festival.
"The process of putting this film together was nothing short of a series of miracles that took place," he says. "The film was born, in a sense, by accident."
When he landed in St. Louis, he and the cinematographer didn't know anyone in town, as far as they knew. He looked through his Facebook friends to see who was from St. Louis and asked them to introduce him to people here. Those people introduced him to more people who could offer further insight.
And some of it just came down to serendipity.
"We met Michael Brown Sr. in a fried fish place," Olambiwonnu says. "We had attempted to get in touch with him, but we couldn't get anybody on the phone. Here I was eating fried fish in Ferguson, and in walks Michael Brown Sr. and his wife, Cal Brown. So I dropped my fish, jumped up, ran over to their table and asked them to do an interview.
"They were gracious enough to say yes, and that began my relationship with them."
Over the course of the film, Brown shares stories and photographs about his son, sometimes fighting tears as he does so. Olambiwonnu says this focus on the father, and why he chose to make it, differentiates this film from other Ferguson documentaries.
"I really wanted to allow people in particular to connect with the community and to connect more specifically with Michael Brown Sr. so they could also connect with his son and understand what it means for a father to lose his child at such a young age," he says.
Olambiwonnu's own son is now 6½, and he is what the filmmaker calls his "sole motivation" for making the movie.
"I kept thinking that I wanted a different narrative for my child," he says. "I wanted a narrative that focuses not just on the pain but on how you find a purpose for the pain. How you find the hope, love and beauty in the pain.
"My goal was to go about telling a story, telling a counternarrative that brought a level of humanity, that brought a level of three-dimensionality to a community and to the pain of Michael Brown Sr. and something that demonstrated how this individual found purpose in his pain."
Olambiwonnu shot the movie over five years, flying frequently between Los Angeles and St. Louis. The slow pace of filming allowed the structure of the documentary to develop organically, he says, without time constraints and without a preconceived agenda.
"In watching the news, we got the impression that there was total chaos on the ground — Beiruit in 1980, or whatever," Olambiwonnu says. "There was no sense of nuance. And so for me, I think the first thing that I was struck by when I landed in St. Louis was the beauty of the city, the amazing people. And even in going to Ferguson, how beautiful Ferguson was as well.
"These are not things that I saw on the news. My commitment to helping to tell a narrative that was different from what they were telling on the news was essentially validated by what I saw on the ground and the people that I met."
But the story is also his own story.
The son of a Nigerian father and a mother from the Caribbean, he lived as a child in Nigeria before moving back to the United States at age 9. At 19, he says, he was arrested and framed for a crime he did not commit. Before that, he had always felt like an outsider. After his arrest, he says, he was awakened to the reality of being African American.
"When Michael Brown was killed at the age of 18, it really resonated with me because I saw myself in him," Olambiwonnu says. "In my experience, if things had gone wrong, that could have been me on the ground.
"Here I was now, married and with a child that was about to be born who was also going to be a Black, male child. In my mind, I kept thinking this could be my child, and I want something different for my child. I want something different for other people's children."
What "Ferguson Rises" • When 6 p.m. June 15 through June 23 • Where Registration required for access • How much $15 • More info tribecafilm.com