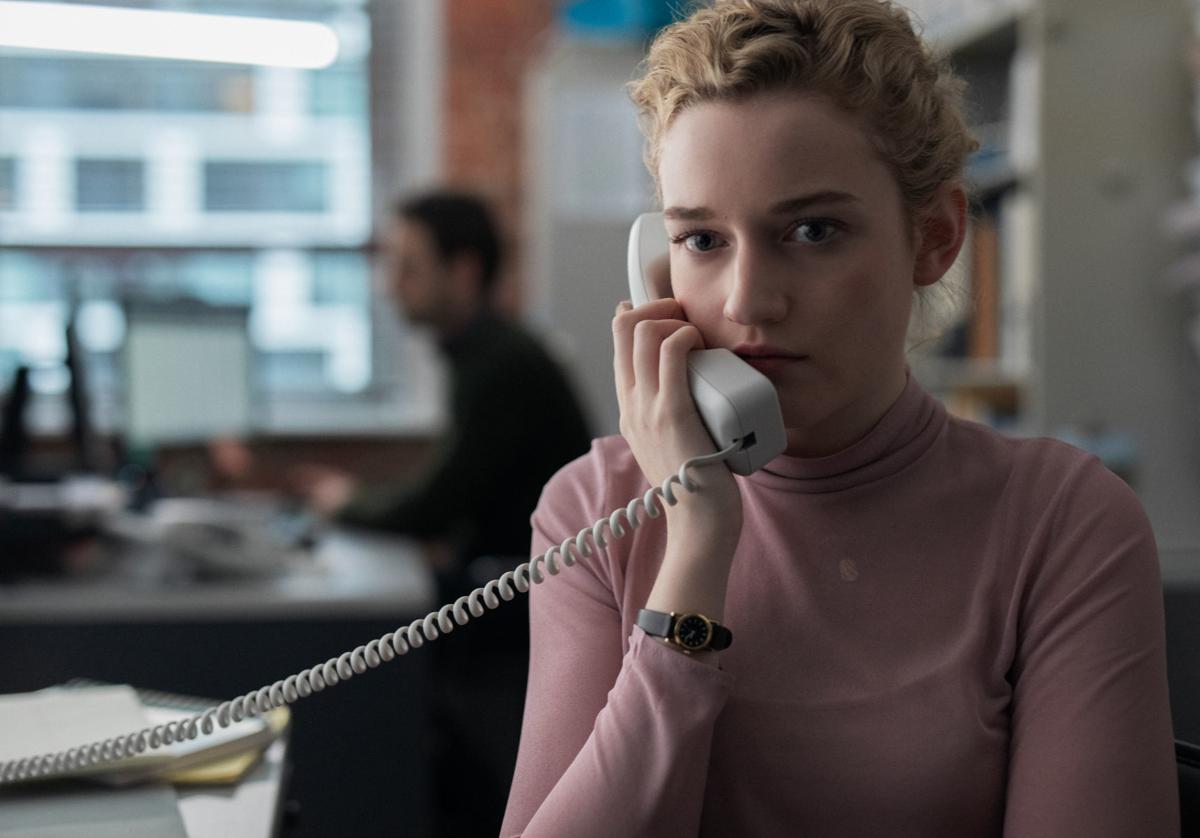 Trained in documentaries, the Australian writer-director Kitty Green — whose hypnotic feature debut "The Assistant" is now in theaters — remembers where she was when "it" happened.
"It" was Oscar-winning film mogul Harvey Weinstein, whose infamy came with the first of many carefully researched New York Times investigations into his serial sexual predation. In the fall of 2017, Green, now 35, was on the campus of Stanford University, one stop in her fact-finding tour of colleges across America. She'd begun gathering interviews with students for a project about the nature of consent and sexual power structures. Suddenly, that day in October, her phone imploded with texts and emails about the Weinstein scandal.
"A few of my friends had worked at the Weinstein Co." Green told an audience this month at the female co-share workspace the Wing in Chicago's Fulton Market district, following a screening of "The Assistant."
Other friends, she said, "had worked with similar kinds of men, around similar behavior patterns. So I started to wonder what kind of environments supported that sort of behavior." She began talking to women who worked for and around Weinstein. She met with women from other production companies, agencies, women in finance, the tech industry.
"I was hearing the same stories again and again about gendered division of labor, this idea that women get the coffee and men get to sit in the meetings. Those stories kept coming up, again and again and again." So Green embarked on a screenplay, not about Weinstein specifically — in the finished film, the predatory boss has no name, and is never seen on screen — but a story of "one day in the life of this person with the least power at a very powerful organization."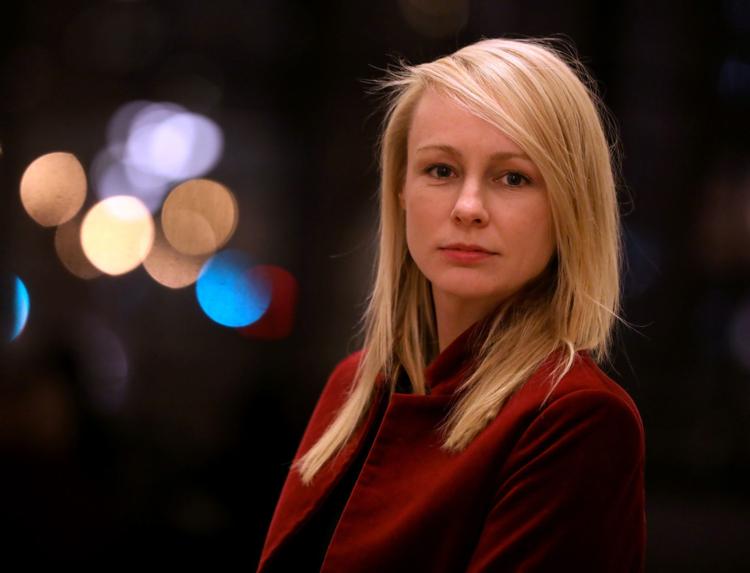 A few minutes later she joked that the film she made her way, starring Julia Garner as the title character navigating a grimly typical workday in an eerily claustrophobic Manhattan office, doesn't "make it easy on anybody. It's about the banality of evil." Pause. "Unfortunately for you guys." The crowd laughs. Green acknowledges that "The Assistant" is a fundamentally "pessimistic" movie, adding: "I promise the next one will be a comedy."
In person, the filmmaker's self-deprecating wit can deceive people. Any minute of footage from any of her movies, such as the 2017 nonfiction essay "Casting JonBenet" (about the murder of the preteen pageant competitor), reveals a precise, compositionally dynamic eye. Any minute reveals an ability to create movement and tension, through subterranean tonal shifts, within a fixed camera shot. Green's parents met in art school; her mother is a photographer, and her father is currently pursuing a Ph.D. in Hegelian dialectics.
"So that's where it comes from, I guess," she says, grinning.
"The Assistant" relies heavily on its protagonist's reactions to others' actions. In Garner, Green found the ideal collaborator. Best known for her work on "Ozark," "The Americans" and "Dirty John," the actress fit the description Green shared with her casting director. "I needed someone infinitely watchable," Green said after the panel. Shooting the film, she says, working closely with Garner, "I kept thinking: Is it always this good? Or did I just luck out the first time, working with such a great actress?"
Green, a native of Melbourne, Australia, studied film and television at the Victorian College of the Arts and established her skills as director, cinematographer and editor with the documentary "Ukraine Is Not a Brothel" (2013), about the topless feminist protest movement known as Femen. Her work draws connections between sexual exploitation and female agency, and "The Assistant" is a singular procedural. We won't know if it's a period piece, a pre-Weinstein silent scream, until a few years of progress have been made.
Green has lived in New York City for three years now and travels widely. With "The Assistant," she premiered last summer at the Telluride Film Festival and picked up a distribution deal with Bleeker Street before the Sundance festival in January.
The festival circuit, the pre- and post-screening discussions — these can do a number on a female filmmaker's confidence. Green made "The Assistant," she says now, partly "because I was getting fed up with the way I was being treated at film festivals. That really was my own way into the subject." A typical question from a male journalist following a screening of "Casting JonBenet," she recalls, dealt with which one of Green's male producers gave her the idea for the movie. (Answer: Neither. The idea was hers.)
On the national press tour for "The Assistant," she says, a few male journalists have taken one look at her and then told the publicist that they won't be needing the full 20 minutes. "It messes with your self-confidence," she says, briskly. "I suppose it takes a minute or two for people to figure out I'm not a complete waste of their time."
Her movie, she says, is built on microaggressions, as Garner's character realizes the extent of the complicity in her workplace. Moviegoers trained to expect a conventional table-turning moment, a gratifying catharsis, are better off streaming "Bombshell." This one, Green hopes, "is about something bigger" than the unnamed, unseen executive and his behavior.
"I wanted to stay focused on the other side of the door," she says.