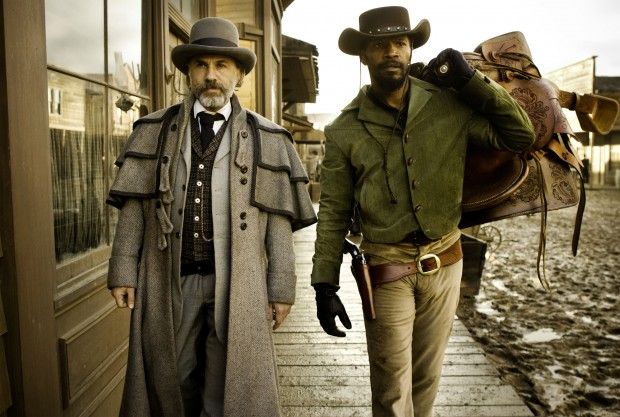 In Hollywood, everything old is new again. Race was the underlying theme of Hollywood's first blockbuster (the silent epic "The Birth of a Nation") and its all-time ticket-sales champion ("Gone With the Wind"). A century and a half after the Emancipation Proclamation, the reigning Academy Award winner for best picture is "12 Years a Slave."
Friday in theaters, the campus comedy "Dear White People" offers a millennial perspective on race, culminating in the spectacle of white students clowning in blackface. Next month, influenced by the nearby Ferguson protests, the St. Louis International Film Festival will devote a large part of its programming to issues of race in film, including "I'm Not Racist...Am I," a documentary about 12 teens who think prejudice is a thing of the past; "You Have His Eyes," a documentary about trans-racial adoptions; "The Digital Diaspora," a film and audience participation program about the importance of family photos; and "Through a Lens Darkly" a film and exhibit about civil-rights photography.
These movies and events are meant to inspire debate —and perhaps healing. To get the conversation started, here is a list of provocative films about race and diversity from years past.
"The Birth of a Nation" (1915) • D.W. Griffith's epic about the Civil War and Reconstruction is justly celebrated for its technical achievements (moving cameras, close-ups) and rightly condemned for its tone-deaf storytelling. Written and directed by Southerners, it treats freed blacks as drunken, sex-crazed savages who can only be tamed by the heroic Ku Klux Klan.
"In the Heat of the Night" (1967) • In movies such as "The Defiant Ones," "Lilies of the Field" and "Guess Who's Coming to Dinner," Sidney Poitier was the noble Negro of mid-century cinema, smarter and more saintly than the white bigots who surrounded him. In this Oscar-winning picture, he is Mr. Tibbs, a Philadelphia detective who helps racist Southern sheriff Rod Steiger solve a murder.
"Planet of the Apes" (1968) • When a crash-landed, voice-damaged earthling (Charlton Heston) is imprisoned by talking, technocratic apes, this camp classic goes one small step beyond race-reversal movies such as "Imitation of Life" and "Black Like Me" (and later efforts including "Watermelon Man" and "White Man's Burden").
"Enemy Mine" (1985) • Like "The Defiant Ones," this sci-fi sleeper enjoins two natural enemies in a mutual struggle to survive. Here the wary foes are downed pilots from two different planets. When the androgynous non-human (played by black actor Louis Gossett Jr.) needs help from the earthling (played by white actor Dennis Quaid) in order to reproduce, the movie raises unique questions about sexual identity.
"Do the Right Thing" (1989)• In Spike Lee's sensational film, the hottest day of a Brooklyn summer boils over as black customers protest against a white-owned pizza joint. The original dispute — whether the restaurant should hang pictures of African-American legends next to the Italian-American ones —encapsulates a larger issue that continues to haunt race relations: Who gets to the tell their stories?
"C.S.A. The Confederate States of America" (2004) • This spoof of a public-broadcasting documentary in which the South won the Civil War is a stylistic triumph, complete with commercials for not-so-long-ago products that used caricatures of bug-eyed blacks. (Director Kevin Wilmott also made a fine documentary about Native Americans in film, "The Only Good Indian.")
"Django Unchained" (2012) • Quentin Tarantino, the director from south LA whose use of street language has always been divisive, raised the stakes with this tale of freed-slave vengeance, which set unofficial records for N-bombs and body count. It's an unflinchingly cruel flick but also wickedly funny in indulging the revenge fantasies of the oppressed.