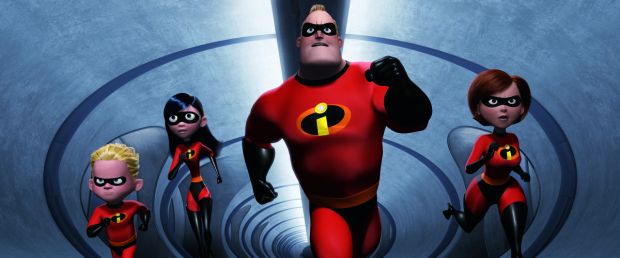 Imagine studying "Snow White" with Walt Disney or watching a Bugs Bunny cartoon with those wascally wabbits from Warner Bros.
That's similar to the experience that families can enjoy at the second annual St. Louis International Childrens Film Festival. Dubbed SLIFF/Kids for short, it includes 19 movie screenings and four filmmaking camps, Friday through Aug. 15 at the St. Louis Public Library, COCA, St. Louis Art Museum, Webster University, Lindenwood University and Wildey Theatre. All screenings are free.
Among the film screenings are Friday night's fest-opening program of Charlie Chaplin shorts at 7 p.m. at Webster and the classic "Mary Poppins" at 2:30 p.m. Saturday at the Central Library downtown.
Two of the screenings are acclaimed feature-length cartoons on which St. Louisans played big roles. At 7 p.m. Saturday at COCA, the spooky "ParaNorman" will be introduced and discussed by Parkway West graduate Brad Schiff, the supervising animator at Laika Studios (which also produced "Coraline" and the upcoming "The Box Trolls").
On Aug. 10, former St. Louisan Shawn Krause, supervising animator at Pixar, will screen the Oscar-winning superhero spoof "The Incredibles" at Central Library. Krause will also shine an elbow lamp on life at Pixar in a free presentation at 7 p.m. Aug. 8 at SLAM. (Maybe he'll reveal the secret of the number A113, which appears in almost every Pixar film.) And Krause will lead teens in a high-level workshop on the art of animation at 10:30 p.m. Aug. 9 at SLAM. That advanced workshop is the only SLIFF/Kids event for which there is a registration fee: $75.
Free, hands-on workshops for kids with a flicker of imagination include a live-action filmmaking camp that runs mornings, Aug. 4-8 at Central Library, and an animation camp that runs afternoons at the library on those same days.
A free documentary camp for older kids is scheduled for the afternoons of Aug. 11-15 at the library, and a free advanced camp for live-action filmmaking will run on the afternoons of Aug. 11-15 at Lindenwood University.
---
What SLIFF/Kids • Where St. Louis Public Library, COCA, St. Louis Art Museum, Webster University, Lindenwood University and Wildey Theatre • When Through Aug. 15 • How much Most events free • More info cinemastlouis.org