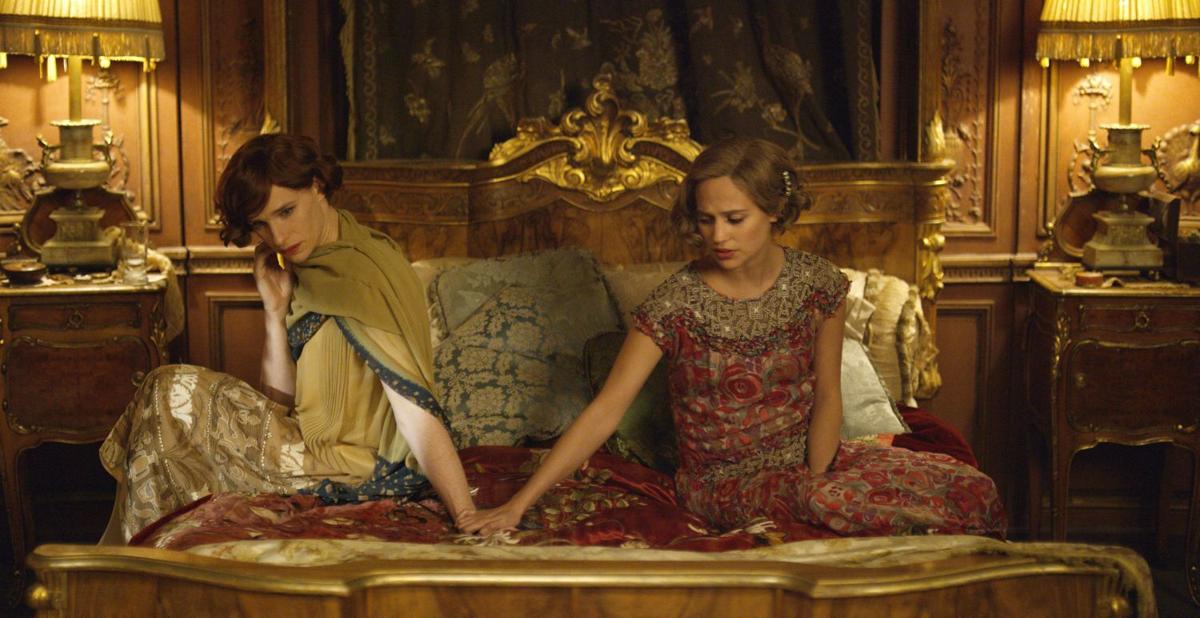 Landscape artist Einar Wegener (Eddie Redmayne) enjoys the kind of success that has so far eluded his portraitist wife Gerda (Alicia Vikander). Still, they seem to be among the happiest young couples in 1920s Copenhagen. Not only do they look good together, but their sex life couldn't be more fulfilling.
So Gerda thinks nothing of it when Einar agrees to pose for her — while dressed as a woman. And she's delighted when the paintings promise to be her commercial breakthrough.
But gradually she begins to realize that Einar has undergone a change, from the husband she knew to a woman named Lili. A woman who has been there, inside him, all along.
Thus begins a new, tentative relationship: two women sharing a secret. For a while, that's enough. But inevitably, Lili comes to realize that she requires nothing less than a complete break from the person she was. And as tolerant and understanding as Gerda is, it's hard for her to accept losing Einar.
A fictionalized account of the life of transgender pioneer Lili Elbe, "The Danish Girl" will no doubt appeal to fans of prestige cinema, and is obviously intended as an Oscar-season contender. But as directed by Tom Hooper ("The King's Speech"), the film is disappointingly genteel. It's as if Hooper was more concerned with the art direction than with getting beyond the surface of a life-changing decision.
Redmayne, who appeared in Hooper's "Les Misérables," won an Oscar for his portrayal of physicist Stephen Hawking in "The Theory of Everything" (2014). But as Lili, he comes across as oddly superficial.
Only when the camera is on Vikander does the film transcend its artifice. In one of the year's best performances, she imbues Gerda with such poignancy and grace that Redmayne all but fades into the background.
At first, "The Danish Girl" would appear to refer to Lili. But she turns out to be Gerda.
---
What "The Danish Girl" • Three stars out four • Run time 2:00 • Rating R • Content Sexuality and nudity