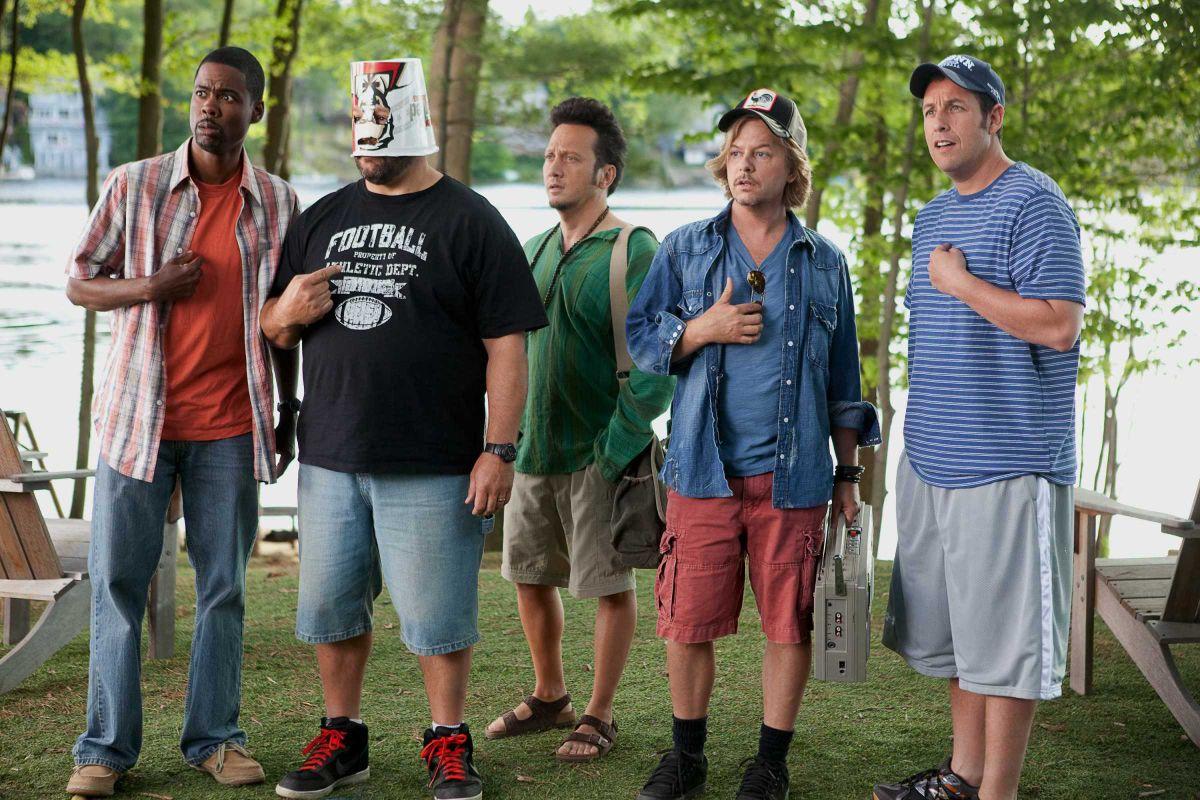 Being friends with Adam Sandler is a double-edge pie in the face. You get lifetime job security, with supporting roles in his hit comedies, but your character is liable to be peed upon, socked in the genitals or shot through the foot with an arrow.
And while your other friends are laughing, Sandler will pretend to make it all better by declaring, "I'm just messin' with you."
Sandler's humor has always hidden a deep vein of contempt, but in the loathsome "Grown Ups," it's hacked open to spew onto everyone in sight. So when five old pals reunite for the funeral of their basketball coach, the initial pleasantries include, "Your kids are fat," "Your wife is old" and, "Your mother-in-law is fat and old and smells like a flatulent water buffalo."
Nobody escapes unscathed, except, of course, for Sandler, who co-wrote the infantile screenplay.
He plays Lennie, "the most powerful agent in Hollywood" and the envy of his friends: patio-furniture manufacturer Eric (Kevin James), henpecked househusband Kurt (Chris Rock), new-age healer Rob (Rob Schneider) and deadbeat Marcus (David Spade).
But poor Lennie has two spoiled sons and a fashion-designer wife (Salma Hayek), who wants to jet off to Milan the next day, so he's the character we're supposed to identify with while he extols "normal" food and "normal" fun to the freakish families who've rented a lake house for the occasion.
Even by Sandler's lax standards, the boob and fart jokes are unusually stupid, and actors who've been funny in larger roles are relegated to laughing at lame insults. (Chris Rock, call your agent.)
It takes a peculiar kind of teamwork to produce such a steady stream of excrement. With friends like these, who needs enemas?