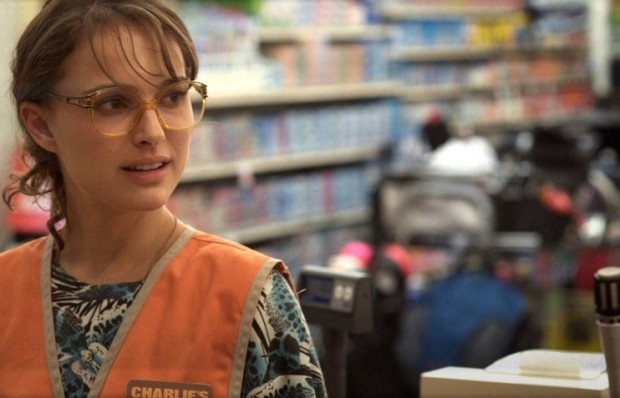 "Hesher" is the definition of a dubious achievement. For the rest of his life, Spencer Susser can brag to the other ditch diggers that he persuaded two of the best young actors in Hollywood to star in one of the worst movies ever made.
At his trial on fraud charges, Susser may insist that he was "pushing the envelope" with an anarchic fantasy about seizing the day. But deliberate provocation is not a crime, and in some cases it's even honorable. The problem here is ineptitude. The characters are sketchy archetypes instead of believable people.
The badly drawn boy is 13-year-old T.J. (Devin Brochu), whose mother was recently killed in a car crash. When T.J. directs his rage at the window of a vacant house, it arouses a 20-something squatter named Hesher (Joseph Gordon-Levitt, with headbanger hair and the phoniest tattoos you've ever seen).
Soon Hesher is living in the family garage, virtually unnoticed by T.J.'s grieving father (Rainn Wilson) but well-fed by the doddering grandma (Piper Laurie).
Hesher poses as a protector to the bullied boy, yet he almost gets T.J. arrested for a fiery crime he didn't commit and even strikes him with his satanic van. Inexplicably, the boy never narcs on this psycho, and neither does Nicole (poor Natalie Portman), a plain-Jane grocery clerk who gets sucked into Hesher's hateful orbit.
The message, that these repressed people need someone like Hesher to wake them up, is loud but never clear. Does Susser think it's a breakthrough when T.J. attacks a classmate with a bolt cutter or when nice-girl Nicole sleeps with the scumbag who'd abandoned her at a house he torched? Only a cretinous wannabe hipster would expect us to believe — let alone cheer — that a Pabst-swilling, shirtless intruder is allowed to wheel a casket from a funeral and down a crowded street.
When the blessed credits finally roll, the first thing Susser shows us is Hesher's tattoo of a raised middle finger.
---
One star (out of four) • Rating R • Run time 1:40 • Content Violence, sexuality, pervasive strong language and drug content • Where The Tivoli