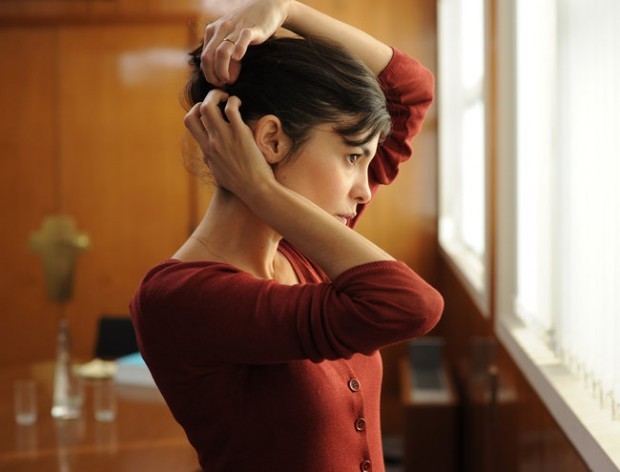 The tres-Parisian love story "Amélie" was a charming argument for fate. But where would the story go next if the shy photo-booth repairman had skidded his scooter on a crust of crème brûlée and taken a fatal fall down the steps of Sacre Coeur?
Audrey Tautou gets a second chance at love in the likable import "Delicacy." Although this offbeat romantic comedy is not a sequel to "Amélie," it occupies the same askew universe, the way dogged Pluto encircles shining Venus.
Tautou plays Nathalie, an office worker who is ready to start a family with her seeming soulmate, Francois (Pio Marmai). But destiny has a different idea, and soon Nathalie is single again, immersed in her work and rebuffing the romantic overtures of her boss (Bruno Todeschini).
But then one day she impulsively plants a kiss on a subordinate from Stockholm named Markus (Francois Damiens). He's a balding, bearded galoot who is virtually invisible to his co-workers, but in a postkiss fantasy sequence that recalls "(500) Days of Summer," the ugly duckling becomes a Swedish swan.
Yet the next day, Nathalie claims to have forgotten the whole thing. What ensues is a halting courtship with more false steps than a mime routine.
With the Eiffel Tower twinkling in a snow-globe City of Lights, sibling directors David and Stephane Foenkinos are obviously aiming for the same sweet spot as Tautou's signature role. She remains the big-eyed embodiment of waifish allure, and she adds a poignant perseverance to the dramatic scenes that precede the unlikely romance. But the directors shrewdly switch the perspective, letting us experience Markus' dizziness and decency first-hand.