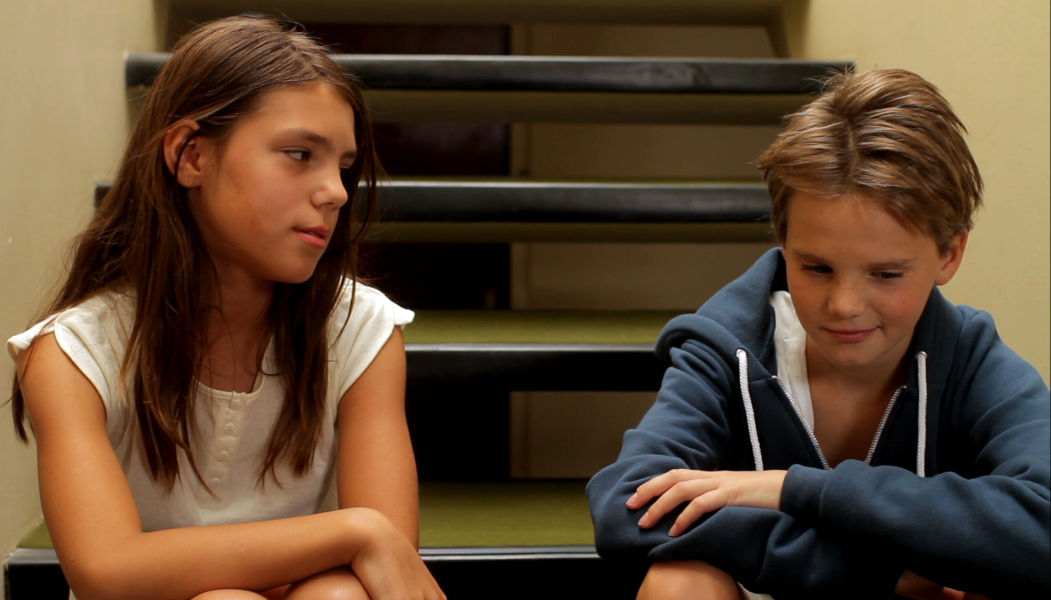 In adults, the factors that distinguish male from female range from biology to behavior. But for children who haven't sprouted, there is a grace period when they can play for either the pink team or the blue one.
A newcomer to a Paris suburb, Laure (Zoe Heran) is a sensitive 10-year-old girl with short hair and a sporty demeanor. When the other kids on the playground mistake her for a boy, Laure impulsively introduces herself as "Mikael."
In the idyllic days of summer, she doffs her shirt and plays soccer with the boys, under the admiring gaze of a girl named Lisa (Jeanne Disson). But as shy Lisa inches toward intimacy, Laure resorts to elaborate measures to mask her physique and her feelings.
Although "Tomboy" is as tightly constructed as a short story and as seemingly straightforward as a documentary, the parable about a small fib that grows out of control is so rooted in the rich soil of sexual identity that it entangles us.
Writer and director Celine Sciamma adorns the thorny dilemma with resonant allusions to gender roles — Laure's younger sister is a budding ballerina and her mother is nine months pregnant — then waters it with shameful tears in a powerful finale.
Instead of sugar and spice and everything nice, this tree of knowledge yields bitter fruit.
---