The new Imax film "Pandas" is full of scenes of roly-poly bears walking, sleeping and tumbling, and, really, watching such charming subjects go about their day wouldn't be a bad way to spend a half-hour.
But "Pandas" offers much more than the cuddly videos shared on Facebook. Brightly narrated by Kristen Bell, the documentary illustrates the challenges of saving the endangered animals with the story of one bear born in the captive breeding program at Chengdu Panda Base in China.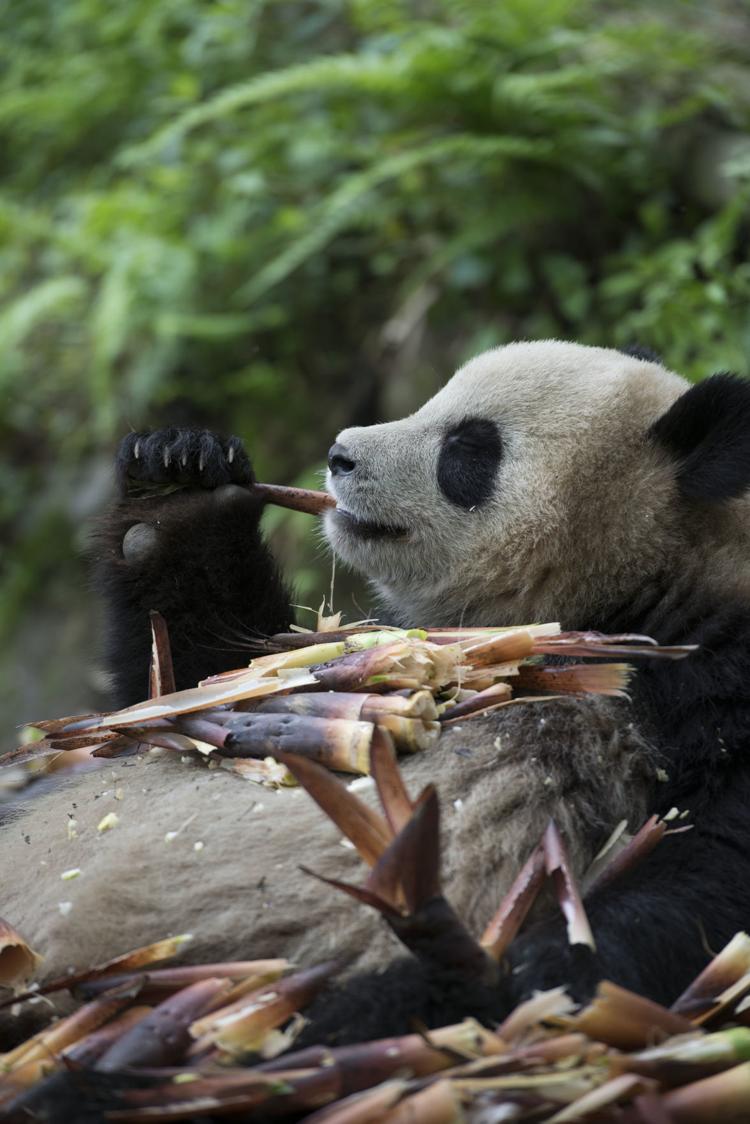 After studying the work of a researcher in New Hampshire who has had success rehabilitating black bears, the scientists at Chengdu decide to adapt a similar approach. They select the courageous and curious panda Qian Qian to be introduced into the wild. Part of the program is to have a human accompany, observe and play with her as she adjusts to her new surroundings.
Filmmakers David Douglas and Drew Fellman follow Qian Qian as she ventures outside her enclosure for the first time and takes in the new smells around her. Watching the bear on the Imax screen gives a sense of wonder as the trees tower above and vulnerable Qian Qian faces the camera at eye level, appearing to be just a few feet away.
The film creates an immersive experience with sweeping views of the mountains of Sichuan, but while the scenery is stunning, the focus stays on the bamboo-loving Qian Qian and her struggles in her new environment. When she walks, sleeps and tumbles, the researchers around her, and the invested viewers, hope that she can help pave the way for other giant pandas to follow.
What "Pandas" • 3½ stars out of four • Run time 39 minutes • Rating G • Content Nothing objectionable