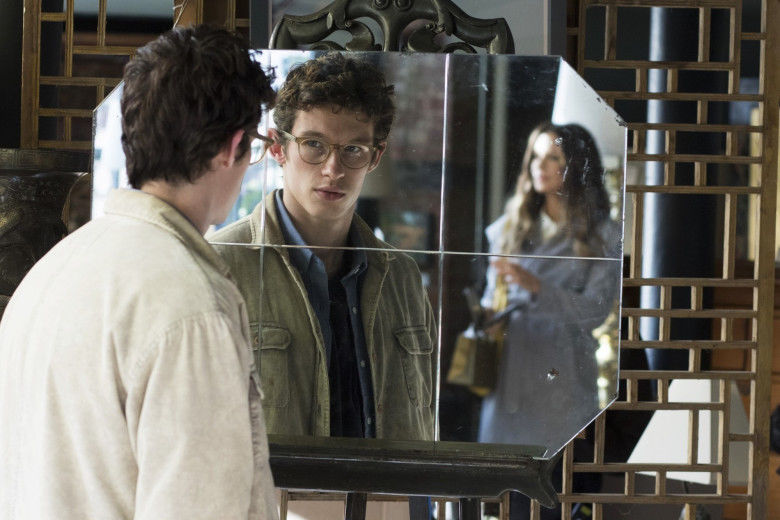 Thomas (Callum Turner) is at loose ends. A college graduate, he's not sure what he wants to do with his life — except get closer to Mimi (Kiersey Clemons), a tremendously appealing young woman who, much to his dismay, has consigned him to the friend zone.
Still, hanging out with her is preferable to spending time with his emotionally unstable mom, Judith (Cynthia Nixon), and steadfastly judgmental dad, Ethan (Pierce Brosnan), whose marriage has definitely entered the going-through-the-motions stage. Ethan is also less than enthusiastic about Thomas' ambition to become a writer.
Much more sympathetic is W.F. (Jeff Bridges), a novelist whose connection to Thomas is not immediately apparent, but whose zeal for dispensing wisdom — or what passes for it — is beyond reproach. Thomas is particularly interested in any advice that might help in winning Mimi's heart.
But he's forced to adjust his priorities when he meets Johanna (Kate Beckinsale) — who's just about old enough to be his mother, but so cool and sexy that the age difference simply doesn't matter. And she definitely has more on her mind than a platonic relationship.
It's not long before Thomas and Johanna become lovers. There's just one problem: She's also sleeping with Ethan.
If you have an antipathy for tales set in the world of New York sophisticates, you probably won't like "The Only Living Boy in New York," a stylish drama that assumes a reasonable amount of gray matter on the part of the viewer.
The second film this summer named for a Simon & Garfunkel song (after "Baby Driver"), this coming-of-age chronicle from director Marc Webb ("Gifted") boasts a literary sensibility and makes the most of a splendid cast. Working from a screenplay by Allan Loeb ("Things We Lost in the Fire"), Webb delivers a film that's somewhat derivative, but succeeds as a welcome alternative to superhero extravaganzas.
And it's a terrific showcase for Turner, who strongly resembles the young Richard Gere.
---
What "The Only Living Boy in New York" • Three stars out of four • Run time 1:28 • Rating R • Content Mature themes