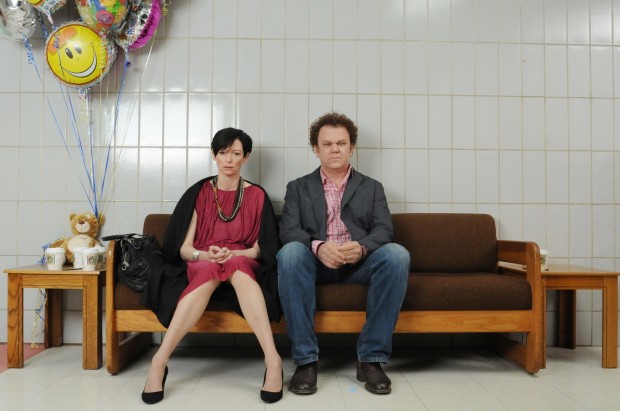 In the aftermath of a schoolhouse massacre, a conscientious cop might have asked: When did you realize that your bundle of joy was a ticking time bomb?
For Eva (Tilda Swinton), there were signs of trouble even before Kevin was born. Amid the blood imagery that's a recurring motif in this eerie film, she sleeps with a drunken stranger (John C. Reilly) at a Spanish tomato-tossing festival. Eva is an acclaimed travel photographer but an unprepared and inept mother. Baby Kevin resists potty training, refuses to cuddle and announces as soon as he can talk that he hates her.
Eva gets much the same treatment from her neighbors in the town where Kevin grew into a menace. Her downsized house and car are routinely vandalized, and when she wheedles an entry-level job at a travel agency, her co-workers seem to blame her for a tragedy that touched them all.
Presented in flashbacks, Kevin's childhood is Exhibit A in the debate between nature and nurture. As flummoxed Eva reaches out to the demon child, he stares back at her like a disapproving God. Yet the fact that he hides his true feelings from his father and a new baby sister whom he regards as a threat is evidence of the innate evil that will manifest itself in the shattering climax when he is 15.
Refusing to hold our hands, director Lynne Ramsay ("Morvern Callar") pushes far beyond the boundaries of topical drama into the realm of the surreal. And Swinton is with her every step of the way, in a haunting evocation of helplessness that should have earned her an Oscar nomination.