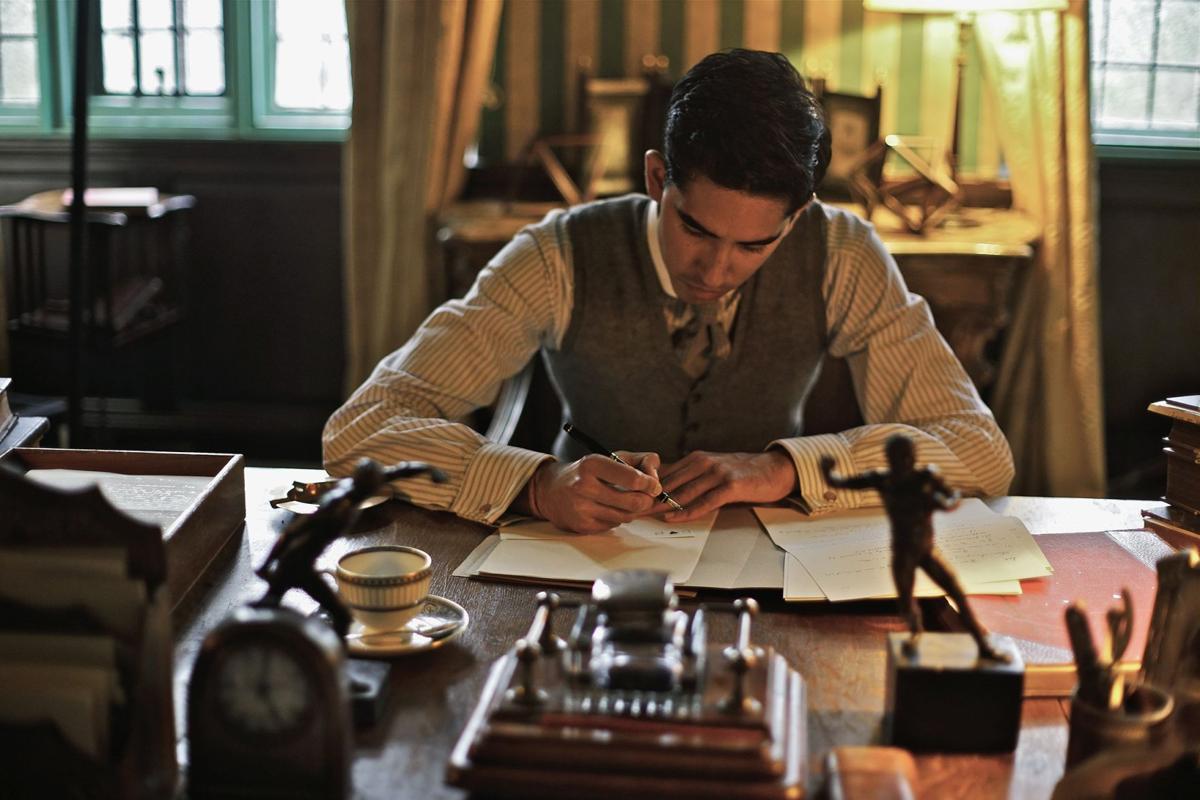 Srinivasa Ramanujan (Dev Patel) has a knack for numbers. All he has to do is look at a blackboard, and formulas appear in his head — fully formed and with a systematic logic that he believes is indisputable. There's a hint of the miraculous in Ramanujan's relationship with mathematics. But he's a genius of the highest order — a fact of which he's very much aware but about which he's surprisingly modest.
Unfortunately, it's the early 20th century, and there are those who refuse to take a 25-year-old Indian shipping clerk seriously as a mathematical genius. But Ramanujan only needs one person to help take him to the next level — and he finds that champion in G.H. Hardy (Jeremy Irons), a British mathematics professor who, unlike some of his frankly bigoted peers, doesn't have a problem with the idea that the self-taught Ramanujan might well be a formidable scholar.
Rather, the friction between Hardy and Ramanujan has to do with methodology. Hardy insists that his new colleague must prove his theories through traditional means; Ramanujan disagrees. At stake is nothing less than the future, and the meaning, of mathematics.
And if that sounds kind of dry and eminently skippable — well, you should see the film anyway.
"The Man Who Knew Infinity" is a fact-based drama of the sort that might have been released in the 1990s under the Merchant Ivory banner. The film is less about mathematics than about having a unique talent but being forced to prove its worth to the world.
Writer-director Matthew Brown takes a straightforward approach that keeps the focus on the characters. And in Patel ("Slumdog Millionaire") and Irons ("Reversal of Fortune"), he has actors who know how to get to the essence of a scene.
The multiplexes are full of films that promise little more than a forgettable good time. "The Man Who Knew Infinity" is just as entertaining, but far more substantial.
---
What "The Man Who Knew Infinity" • 3½ stars out of four • Run time 1:48 • Rating PG-13 • Content Thematic elements and smoking