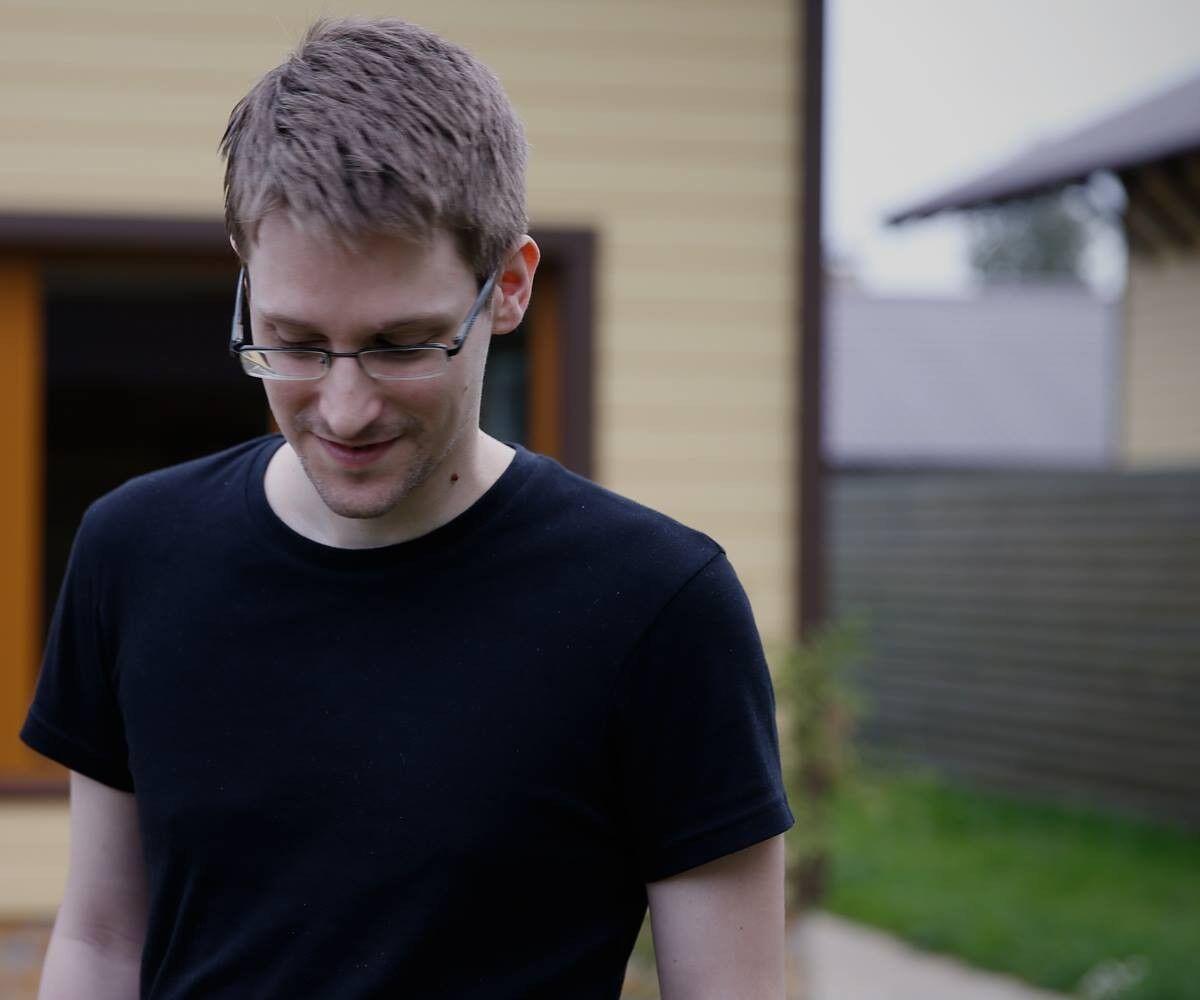 There may never be another documentary like "Citizenfour." Not just because this story of NSA whistleblower Edward Snowden is as gripping as a great Hollywood thriller and deserves to be the first nonfiction film nominated for best picture, but because such a courageous work of investigative journalism may not be allowed in the looming era of mass surveillance.
If the spooks who control our communications have done their job, you've already rolled your eyes and gone to the fridge for leftovers. You figure if you're not a terrorist, you've got nothing to hide from the prying eyes of the government. And why should you care about some traitor who fled to Russia?
Actually, Snowden didn't flee to Russia, but you wouldn't know that if you relied on the scant and slanted coverage in the corporate media. And, as the soft-spoken computer whiz reminds us in the movie, this story is infinitely bigger than one man, who says he expects and is willing to be punished for leaking secrets.
The big secret is not that government agencies like the FBI, CIA and NSA sift through some emails and phone records; it's that they collect, keep and analyze every single one of them. Yours. Mine. Your mom's. And if you type the wrong buzzword or visit the wrong website, you get put into a special pile for extra scrutiny and harassment.
Just ask Laura Poitras. She's the law-abiding, Oscar-nominated filmmaker whom Snowden contacted under his pseudonym, Citizenfour, shortly after he fled the U.S. with evidence of this blanket surveillance policy. Even before she arranged (via encrypted email) to meet Citizenfour at his hideout in Hong Kong, Poitras had been detained and searched dozens of time by Homeland Security personnel because she makes documentaries critical of U.S. foreign policy.
When she and colleague Glenn Greenwald meet with Snowden at a Hong Kong hotel, they don't even know his name. After Greenwald publishes the story of Snowden's exile (with help from media outlets in Britain and Brazil), other reporters join the U.S. government in hunting for him. This cat-and-mouse game is played out in a real time, with Poitras' camera capturing the evasions and disguises that Snowden employs as he searches for a country that will grant him asylum. When the U.S. government cancels his passport, he is stuck on a layover in the Moscow airport — not because he is a communist or loves Russia but because, in a legal sense, he is a man without a country.
The message of the movie is as clear as Siberian ice: Whether you're a Tea Partier, an Occupier or just an ordinary Joe, you might be the next citizen who's stranded in limbo.
---
What "Citizenfour" • Four stars out of four • Rating R • Run time 1:54 • Content Strong language • Where Tivoli