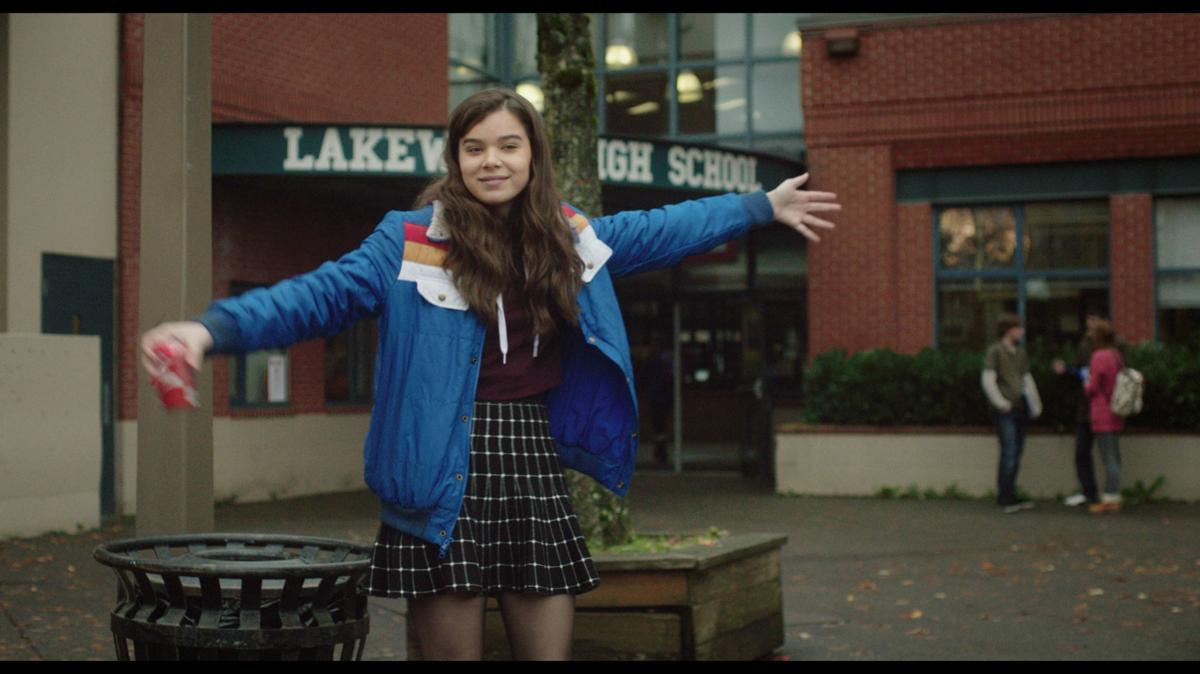 In an early scene in "The Edge of Seventeen," high schooler Nadine (Hailee Steinfeld) wonders why Krista (Haley Lu Richardson), her best — and only — friend, wants to be around her. Nadine doesn't like herself; why would Krista?
That self-doubt, that looming feeling that becomes so amplified in high school, is perfectly captured in Kelly Fremon Craig's directorial debut.
For as long as she can remember, Nadine has struggled to make friends and fit in at school. All the more frustrating, her athletic, charming brother, Darian (Blake Jenner), is one of the popular kids. So when Krista falls for Darian, Nadine feels betrayed and alone. (Although Krista is so bland, Nadine may be better off without her.)
Nadine's harried mother (Kyra Sedgwick) doesn't know how to help her daughter. But Nadine can still vent to her jaded teacher Mr. Bruner (always reliable Woody Harrelson) and awkward artist Erwin (appealing newcomer Hayden Szeto) while she pines for enigmatic bad boy Nick (Alexander Calvert).
Stuck in many squirmy moments, Nadine would fit well in an '80s John Hughes movie. With hints of Molly Ringwald's indignant teen in "Sixteen Candles" and Ally Sheedy's brooding outsider in "Breakfast Club," Nadine is self-destructive and self-absorbed yet, thanks to Steinfeld, still sympathetic.
But it may take some distance of years to fully appreciate all of Nadine's quirks. One of the pleasures of "Edge of Seventeen" is it makes you nostalgic for high school yet so relieved it's over.