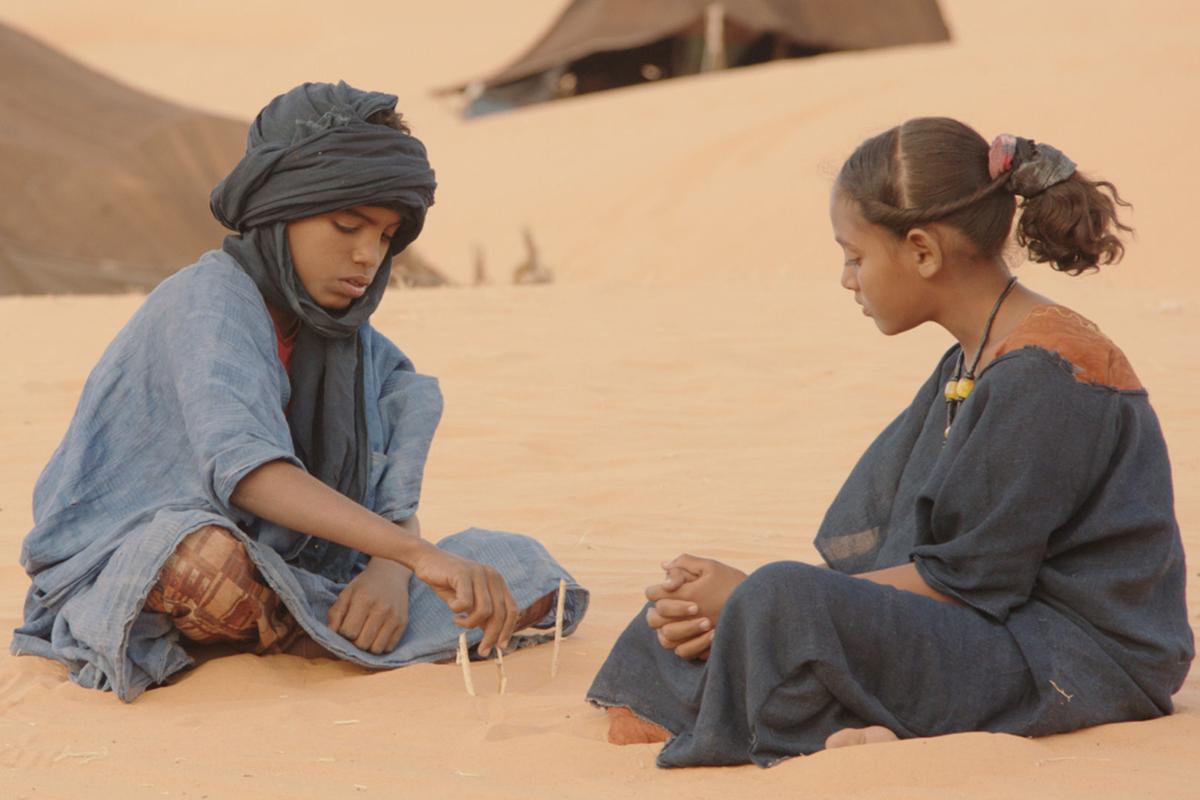 In popular culture, the word "Timbuktu" is a synonym for a far-away, exotic and possibly imaginary place. But Timbuktu is a real city in Mali, Western Africa, a crossroads of African, European and Arabian influences and an ancient seat of religious scholarship.
In 2012, Islamic fundamentalists captured the city, which led to a counter-assault by French and Malian troops. As the Islamist rebels fled the city, they burned one of its great libraries.
The movie "Timbuktu" is as fresh as today's headlines, but it's paced and photographed like a timeless slice of life. It's an exquisite, wise and even funny film, easily the best of the year.
In an opening scene, Arab rebels machine-gun sub-Saharan statuary for target practice. Their Jeeps have swept down from Libya, and there's a distinctive racial difference between the dark-skinned locals and the lighter-skinned invaders who announce in several languages that music, cigarettes and bare feet are hereby banned.
Yet in a place where tribal wars have been waged for eons, the world goes on spinning at a gentle rhythm. Outside of Timbuktu, cattle herder Kidane (Ibrahim Ahmed) lives a pastoral life with wife Satima (Toulou Kiki) and beloved daughter Toya (Layla Walet Mohamed). Although he has a cellphone and a guitar, he lives in a tent as his ancestors did and follows his herd of eight cows to the next watering hole.
When his favorite cow, called GPS, is killed at a local pond, Kidane is arrested for the revenge murder of a local fisherman. The arresting officer is Abdelkerim (Abel Jafri), an Islamist hard-liner (and secret sinner) who's between waiting for a chance to separate Kidane from the lovely, loyal Satima.
Even as the clock ticks down to a public execution, "Timbuktu" is never a plot-driven movie. It is filled with vivid characters and surreal incidents. (Picture two teams of children pretending to play soccer without the ball that's been confiscated by the authorities, while a donkey ambles across the pitch.)
Most notably, "Timbuktu" is visually exquisite. Director Abderrahmane Sissako, a Muslim from neighboring Mauritania, has made a movie that is worthy of comparisons on several levels to Terrence Malick's wheat-field tragedy "Days of Heaven." While religious zealots fight for territory like locusts programmed for destruction, the true face of God smiles down on their folly and prepares for the next season.
---
What "Timbuktu" • Four stars out of four • Rating PG-13 • Run time 1:35 • Content Some violence and mature thematic elements • Language Arabic, French and Bambara with subtitles • Where Plaza Frontenac