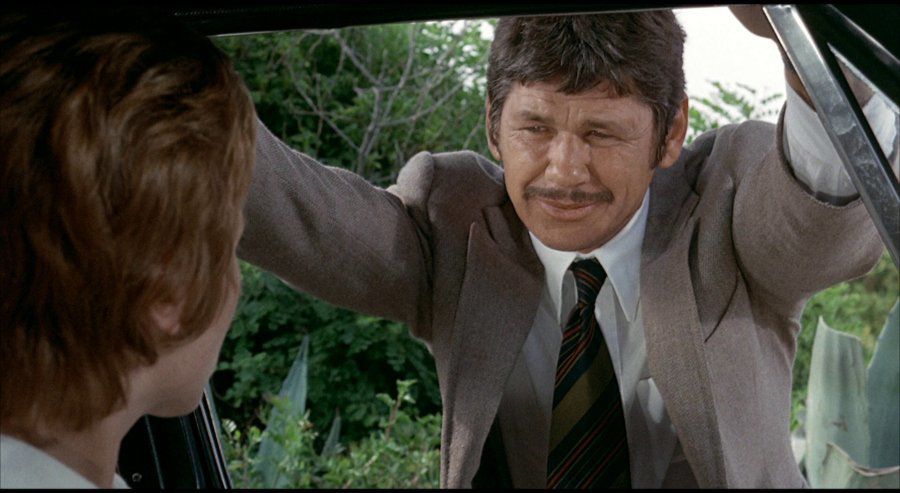 As with so many other things this year, the 12th Annual Robert Classic French Film Festival is going virtual.
The Cinema St. Louis mainstay is moving online and its films will be available on demand (in Missouri and Illinois only) from July 17-23.
The selections have been pared down considerably because the festival could not secure streaming rights to most of the films that were scheduled to be shown. However, three pictures are still available:
"Rider on the Rain" ("Passager de la Pluie") is a 1970 film from the master René Clément, who is probably best known for "Purple Noon." Marlène Jobert stars in this thriller as a woman who kills her masked assailant, only to be subjected to intense and mysteriously omniscient questioning by an American investigator played by Charles Bronson. The film will be introduced and discussed by Tom Stockman, editor of the website We Are Movie Geeks.
"India Song," from 1975, is by Marguerite Duras, who wrote the screenplay for "Hiroshima, Mon Amour." Duras based the film on her own unproduced play; it tells the story of the bored wife of the French ambassador to India in the 1930s who sleeps with a series of men until she meets the vice consul of Lahore. Delphine Seyrig and Michael Lonsdale star. The film will be introduced and discussed by Jean-Louis Pautrot, professor of French and International Studies at St. Louis University.
"Olivia" is a 1951 film by Jacqueline Audry, who is described by the festival as one of France's groundbreaking female filmmakers. Edwige Feuillere and Simone Simon star as the mistresses of a 19th century girls' boarding school who compete with each other for the attention and affection of their young charges. The film will be introduced and discussed by Cait Lore, film critic for Cinema St. Louis' The Lens.
The movies will all be shown in French with English subtitles. Individual tickets are $10, $8 for Cinema St. Louis members and students. Passes for all three films are available for $25, $20 for members and students. The films can be watched anytime from July 17-23, and once each one is started it can be seen for up to 24 hours.
Weekly movie reviews, local festivals and more.