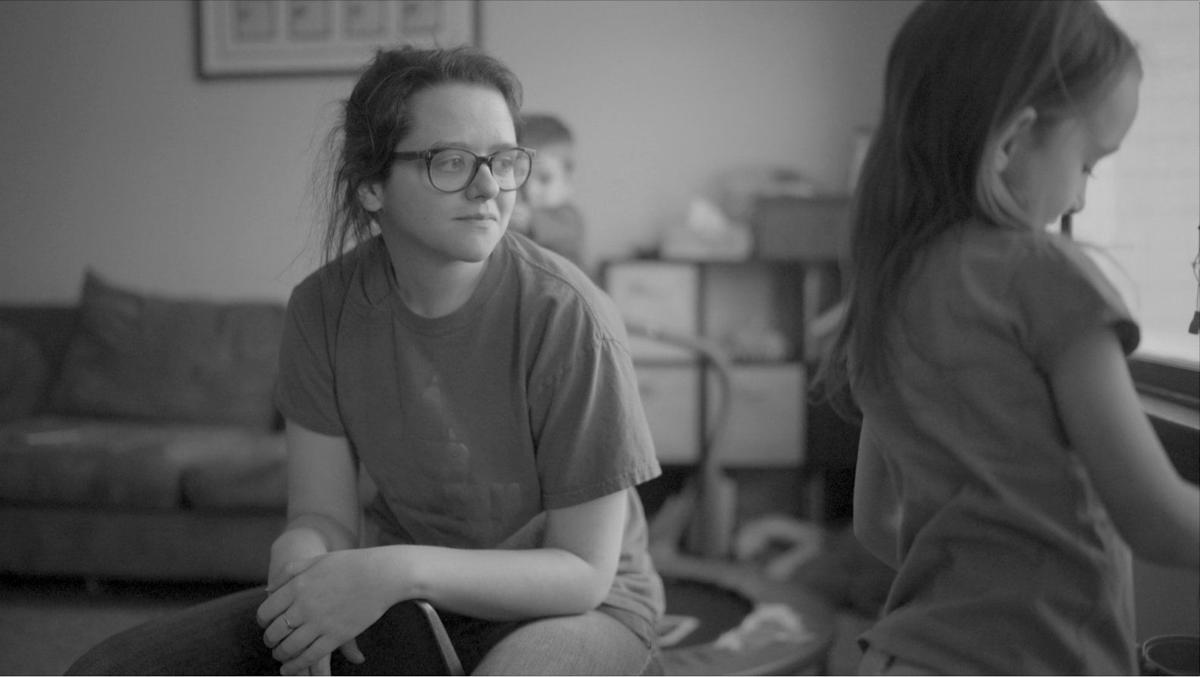 The experimental film "Augustus," directed by Jon Alston, took home six awards at the 20th Annual Whitaker St. Louis Filmmakers Showcase, including the Essy Award for best showcase film and the audience award for best experimental short. The Essy Award carries with it a $500 prize.
The event, which is produced by Cinema St. Louis, was held online this year because of the coronavirus pandemic. This is the 20th year for the showcase, which streamed its films online earlier this month.
"Augustus," a story of slavery and revolt, won for best experimental film and was chosen in the experimental category for best editing (John Alan Thompson), best cinematography (Matthew Edwards) and best direction (Alston).
Alston played linebacker in the NFL for five years; his first year was spent with the St. Louis Rams.
"Easy-Bake," the story of a young woman who, for medical reasons, has just one year to decide if she wants to ever have a child, won for best drama and best narrative film longer than 20 minutes. The film's creator, Zoë Kennison, also won in the narrative category for best director, best screenplay and best actress, and she and Adam Hartley won for best editing.
"Easy-Bake" was also given the audience award for best narrative feature.
The short film "Are You Alright?" directed by Alessio Summerfield, won for best narrative film less than 20 minutes long, best actor (Jaan Marion), best cinematographer (Jesse Bader) and best production design/art direction (Lauren Lane).
Also in the narrative-film category, "One Brick Shy," which was directed by CeCe O'Neill and Jessica Pierce, won for best comedy and best makeup/hair styling, by O'Neill, Abby Dorning and Jenna McDonald.
The best animated film award went to "The Lineman," directed by Jay Shipman; best costumes went to "Momma's Boy" (Lily Kerns and Cambria Bilinksy); best use of music went to "Tin Box" (original score by Brian Freeland); and best sound went to "Peeping Tom" (Tom Pini, Bryn Mclaughlin and Ben Manhanke).
"Tin Box," which was directed by Andy Compton, received the audience award for best narrative short.
In the documentary category, Post-Dispatch columnist Aisha Sultan won both the best documentary longer than 20 minutes and the audience awards for best documentary short for "33 and Counting," a film about Patty Prewitt, a possibly innocent woman who has spent a third of a century behind bars.
The best documentary shorter than 20 minutes went to "The Honest Work of Farming," directed by Rickie Ross, who also won best cinematography for the same film.
Nate Townsend won best direction in the documentary category for "Wake Up," which also won best sound (Stephanie Roberts, Micahel Finley, Joe Cavers, and Cesar Marenco). Matthew Rice won best editing for "The Ballad of John Henry" and "My Ireland" won best use of music (original soundtrack by Troy Brenningmeyer).
"America's Last Little Italy: The Hill," directed by Joseph Puleo, won the audience award for best documentary feature.
In the experimental category, Eby Strauss-Barrett won for best use of music for "Untitled," and Zlatko Cosic won for best sound for "Descend."
Invitations to participate in the St. Louis International Film Festival, which will be held in November, were extended to 21 of the featured films.
Weekly movie reviews, local festivals and more.