Clothing designer Kevin Mayes has worked on big movie and TV projects before, including "Selma," "Keeping Up With the Joneses," "Devious Maids," "Being Mary Jane," the reboot of "Roots" and more Tyler Perry projects than he can remember.
But Mayes, born and raised in St. Louis, had never worked on a project quite like "Black Panther," in theaters Feb. 16.
The Marvel superhero movie is set in a fictional African kingdom where the characters dress in extravagant, Afrofuturist costumes designed by Ruth Carter. Moviegoers across the country plan to see the movie on opening weekend in traditional African garb.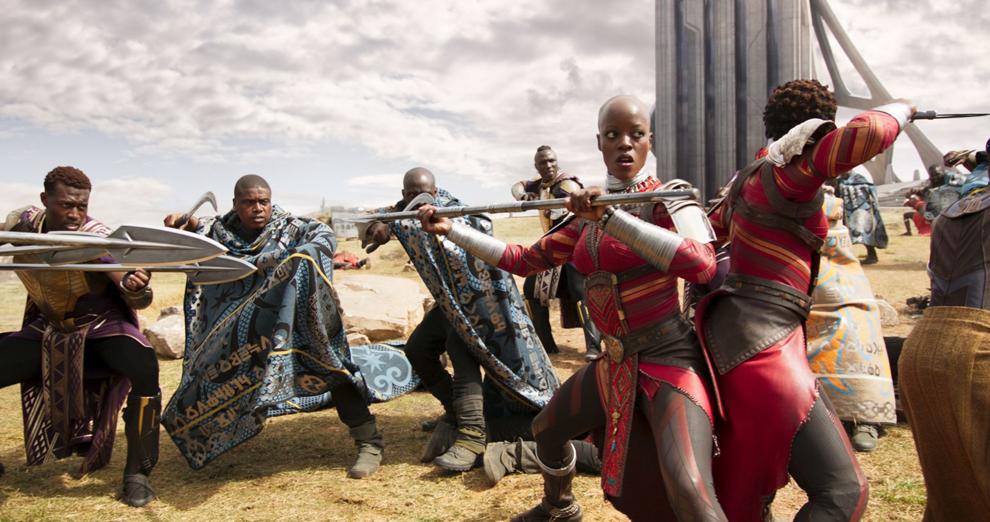 For "Black Panther," 57-year-old Mayes worked as head tailor and says excitement about the costumes is something he hadn't seen before.
"It's the first time many people are seeing anything like this on screen, and they're loving it," says Mayes, who says early inspiration came from "Coming to America," the 1988 comedy starring Eddie Murphy, James Earl Jones and Madge Sinclair about African royalty who move to New York City.
"It's time for us to be recognized for who we are," he says. "When you see 'Black Panther,' you see what has always been inside of you. We've always seen white people dressed to the nines. We can do the same thing."
He says depictions of Africans in history books have always been misleading, but a project like "Black Panther" "makes us look like royalty. This is on screen for everyone to see and say 'I can be a king; I can be a queen.'"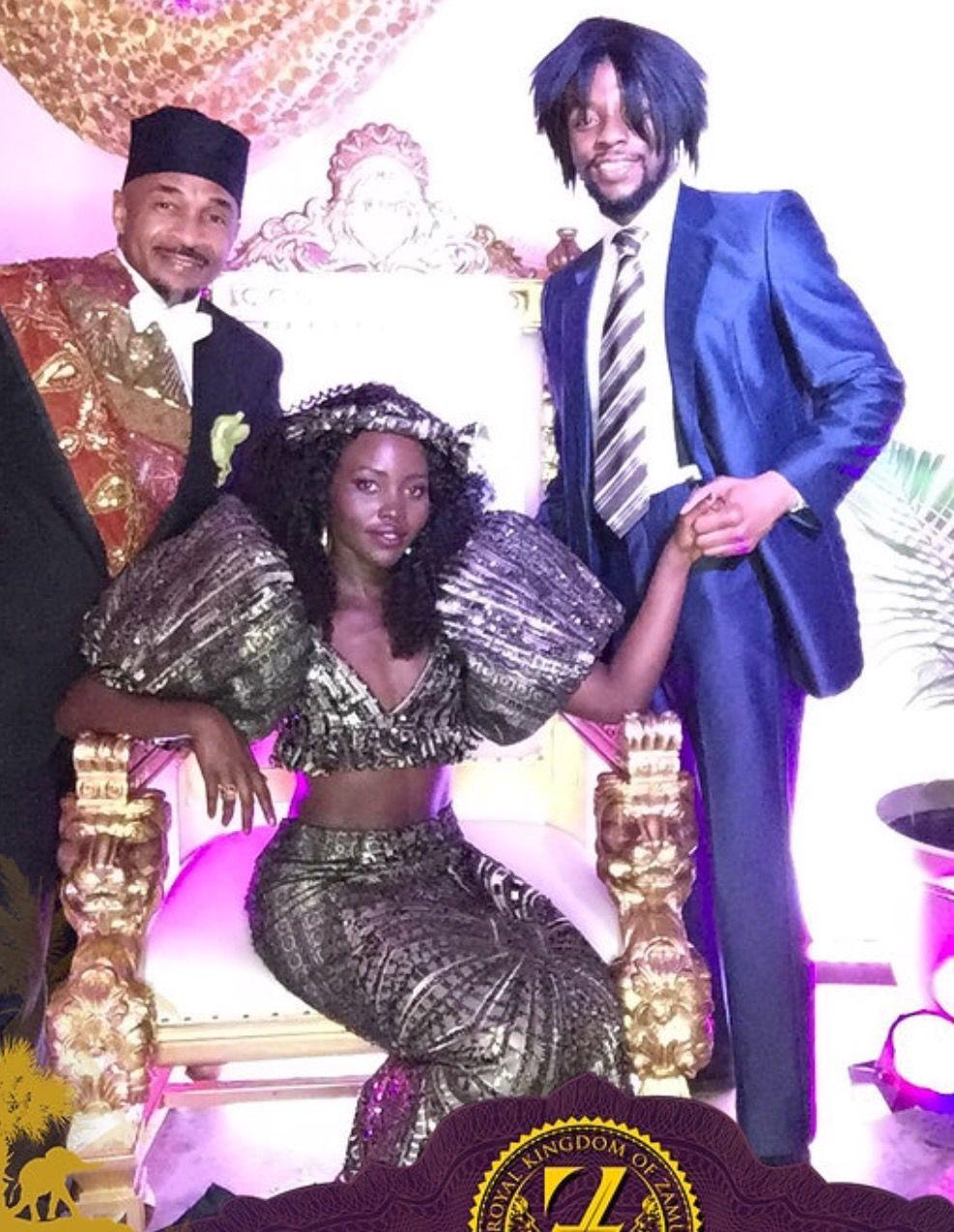 He says Carter pulled as much detail as she could from "the Motherland," adding her own flair.
Initially, her efforts to bring authenticity to the costumes weren't embraced. "It was (Marvel's) first time taking a chance on a black production," Mayes says. "They gave us a hard time in the beginning."
He says Marvel had been resistant, fearing the costumes wouldn't fare well from a merchandising standpoint.
"They kept changing her ideas. (The costumes) were too black for them," he says. "A lot of stuff she had, Marvel didn't like."
But "Black Panther" director Ryan Coogler stepped in to impress upon Marvel the need to reflect the vision he and Carter had.
Leading up to the opening of "Black Panther," Mayes has been busy designing outfits for premieres, including one for Lupita Nyong'o to wear at the South African premiere. He also designed a "Coming to America"-inspired outfit for her birthday party in 2017. For himself, he made a jacket out of mud cloth and denim for the Atlanta premiere.
Those looking to show up at the theater in their African best should "be as creative as you want to be," he says. "Bring out everything they tried to hide all these years."
Mayes (Normandy High School, Class of 1980) has been sewing since he was a child, and he studied at the Fashion Institute of Technology. He got his big break in the movies working on "Price of Glory" (2000) with Jimmy Smits, which was his professional induction to tailoring. That's where his relationship with Carter began.
He currently lives in Atlanta after having lived in New York City and Los Angeles.
"Atlanta reminds me of St. Louis," he says. "The people are humble."
Next up for Mayes is working with Carter on "Silver and Black," a spin-off from the Spider-Man universe, as well as a Richard Pryor biopic.