Some classic horror movies are always getting a fresh coat of blood.
This weekend, "Halloween" splashes back onto the big screen, reuniting scream queen Laurie Strode (Jamie Lee Curtis) with her nemesis, Michael Myers. The movie will easily top the weekend box office, proving there's so much life left in this old fright fright.
The past few years have seen not only Myers slicing and dicing his way back onto the scene. Pennywise, the Jigsaw Killer, Leatherface, Chucky, the Creeper, Ghostface and Norman Bates and others have returned for new scares.
Take a look at some fearsome favorites that made comebacks.
By Kevin C. Johnson, St. Louis Post-Dispatch
'It' • Then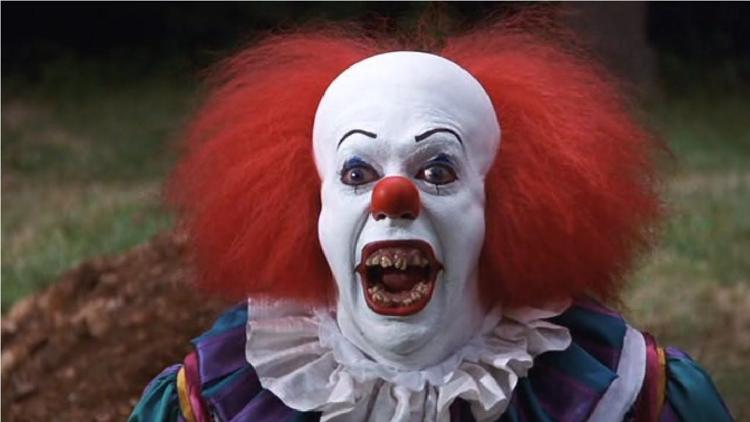 In this two-part ABC miniseries that was a sensation in 1980, Pennywise the clown (memorably played by Tim Curry) returns to Derry, Maine, every 27 years to lure children to his sewer lair. When little Georgie chases his paper boat into a storm drain, he learns what Pennywise means by "You'll float too." Georgie's older brother and a group of misfits battle the clown, who terrorizes them with their own phobias. The story is based on a book by Stephen King.
'It' • Now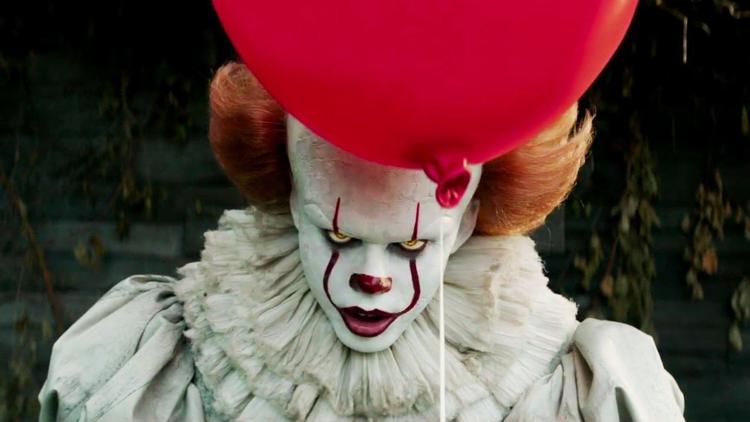 The "It" reboot boasts an even creepier Pennywise, played by Bill Skarsgard. Released in September, it's the highest-grossing horror film of all time, surpassing "The Exorcist" (unadjusted for inflation). A second chapter will focus on the characters fighting Pennywise as adults.
'Halloween' • Then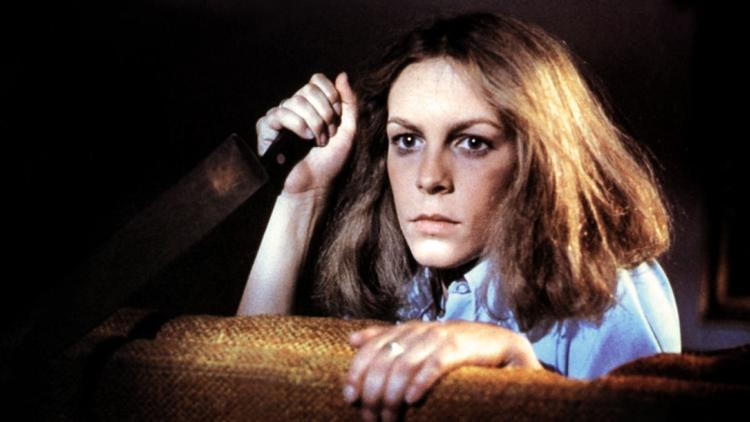 In the first "Halloween" (1978), the sleepy town of Haddonfield is awakened by the hulking Michael Myers, who escaped from the mental institution where he was placed after he murdered his sister. His latest target is babysitter Laurie Strode (scream queen Jamie Lee Curtis), who is surrounded by friends who fall prey to Michael. He chases her through a hospital in "Halloween II" (1981), though they disappear entirely in "Halloween III: Season of the Witch" (1982). Sequels include "Halloween 4: The Return of Michael Myers" (1988), "Halloween: The Curse of Michael Myers" (1995) and "Halloween H20: 20 Years Later" (1988). Director Rob Zombie re-imagined the franchise with "Halloween" (2007) and "Halloween II" (2009), putting his bloody spin on the movies.
'Halloween' • Now
Rivaling the "It" reboot as one of the best horror updates, the 2018 "Halloween" movie brilliantly ignores the mostly useless sequels that came before it. That means Curtis' Laurie never died, she never had a son at the boarding school where Michael showed up, Busta Rhymes and Tyra Banks never appeared, and Laurie and Michael were never siblings. Erasing the existing "Halloween" folklore, the new movie is a direct sequel to the original, taking place 40 years later, and is the series' best after the original.
'Saw' • Then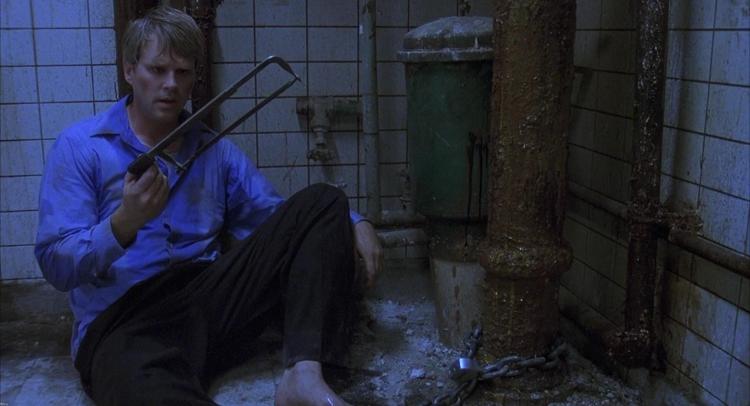 Torture porn, anyone? The "Saw" series opened ominously in 2004, with two men who find themselves chained inside a grubby restroom with a corpse lying in-between them. That's where the games begin as an unseen puppet master known as the Jigsaw Killer pulls their strings in ghastly ways that put their own morals into question. The ending remains a stunner. The games, and the increasingly elaborate death traps, continued for several sequels; it barely mattered that (spoiler alert) the Jigsaw Killer dies in "Saw III" (2006); the wheels were already turning for more mayhem to come.
'Saw' • Now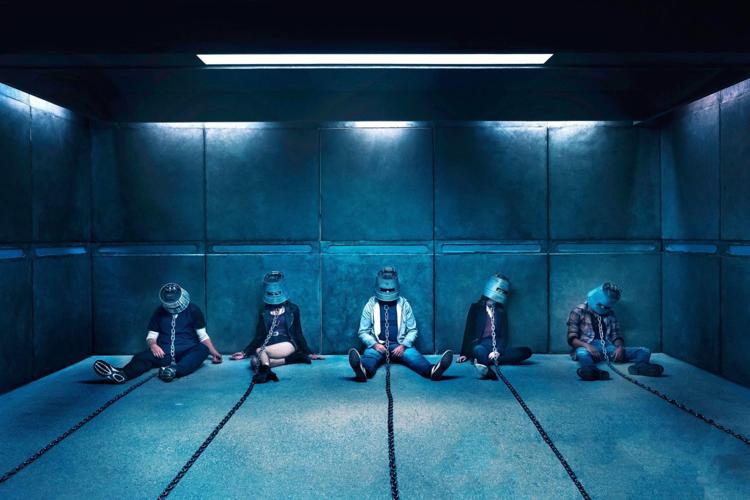 The Jigsaw Killer is long dead, but there's a string of murders resembling his modus operandi. "Jigsaw" opens Oct. 27. Let the games begin — again.
'Texas Chainsaw Massacre' • Then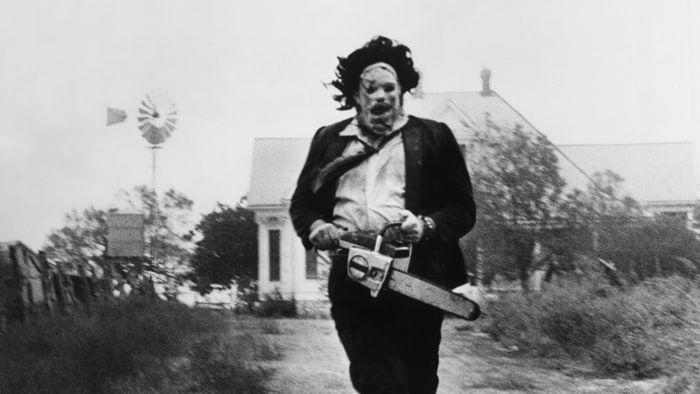 A group of traveling teens unwittingly stumble into the old country home of Leatherface and his twisted family in the 1974 movie. Leatherface's specialty — besides his chainsaw work — is slicing off victims' faces and wearing them as his own. Shot on a shoestring budget, the film has a realistic feel that adds to its appeal — and its ick factor. Sequels and prequels including "The Texas Chainsaw Massacre 2" (1986), "Leatherface: The Texas Chainsaw Massacre III" (1990), "The Texas Chainsaw Massacre: The Beginning" (2006) and "Texas Chainsaw 3D" (2013) were excessive, though "The Texas Chainsaw Massacre" (2003) was a worthy reboot.
'Texas Chainsaw Massacre' • Now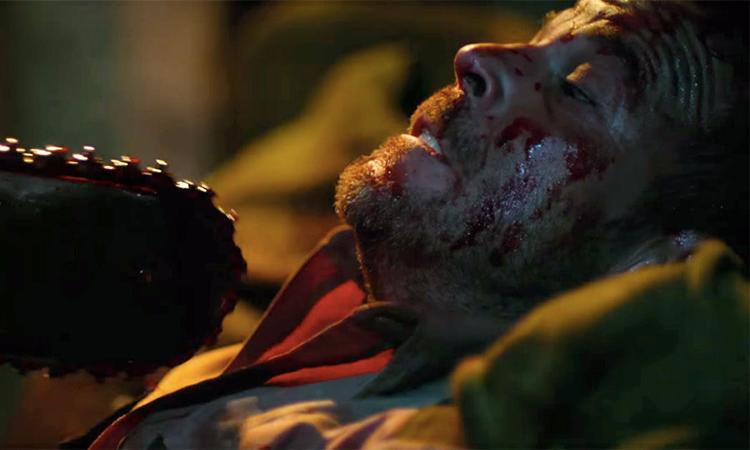 The new "Leatherface" explores the killer's backstory and focuses on his teen years. The movie debuted on DirecTV and hits theaters in limited release and VOD Oct. 20. Variety described "Leatherface" as a "mixed bag. But it's also an earnest and well-crafted attempt at course-correction, straying from stock slasher recyclage to provide a different story that actually connects a few dots in the very tangled cinematic 'Chainsaw' universe to date."
'Child's Play' • Then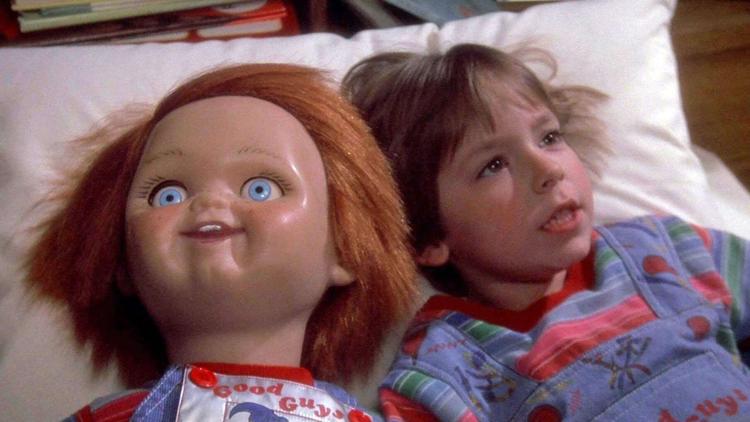 "Hi, I'm Chucky. Wanna play?" That's how a red-haired doll greets young Andy when he's unboxed in "Child's Play" (1988). But Chuck's tone quickly changes; the toy is inhabited by a killer. No one except Andy spots Chucky for who he is during his killing spree. Though the original was never very serious to begin with, its sequels went from dumb to dumber with winky humor in "Bride of Chucky" (1988), "Seed of Chucky" (2004) and "Curse of Chucky" (2013).
'Child's Play' • Now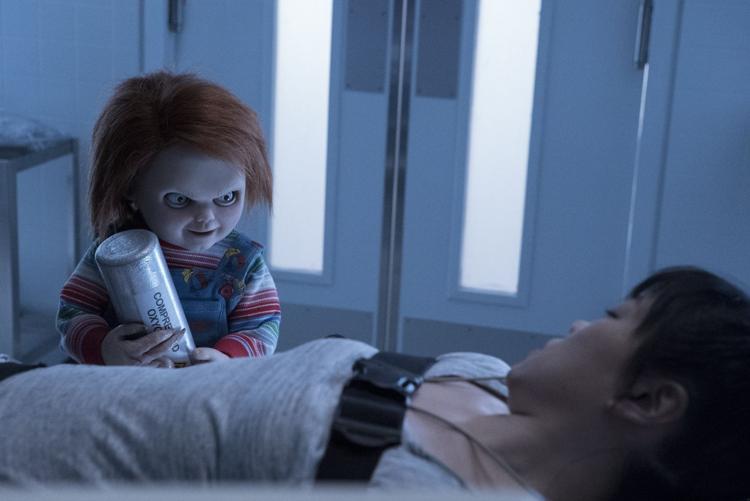 "Cult of Chucky," new on Blu-ray, DVD and VOD, reminds us that Chucky's theatrical glory is long gone. Andy, whose character resurfaced in "Curse of Chucky," rejoins his old nemesis for more child's play.
'Alien' • Then
In this 1979 sci-fi shocker from Ridley Scott, a crew of space explorers finds an unwanted guest: an unrelenting alien who picks them off one by one in space, where no one can hear you scream. Only Ripley (Sigourney Weaver) survives the carnage. She cemented her status as an action hero in "Aliens" (1986), which intensified the thrills as Ripley fights the creatures with a new team. In "Alien 3" (1992) she finds herself on a colony with inmates and ultimately sacrifices herself to save mankind. She's cloned in "Alien Resurrection" (1997). "Alien vs. Predator" (2004) and "Aliens vs. Predator: Requiem" (2007) were silly attempts to bridge two franchises into a superbrand. "Prometheus" (2012) was the first prequel in the "Alien" 
'Alien' • Now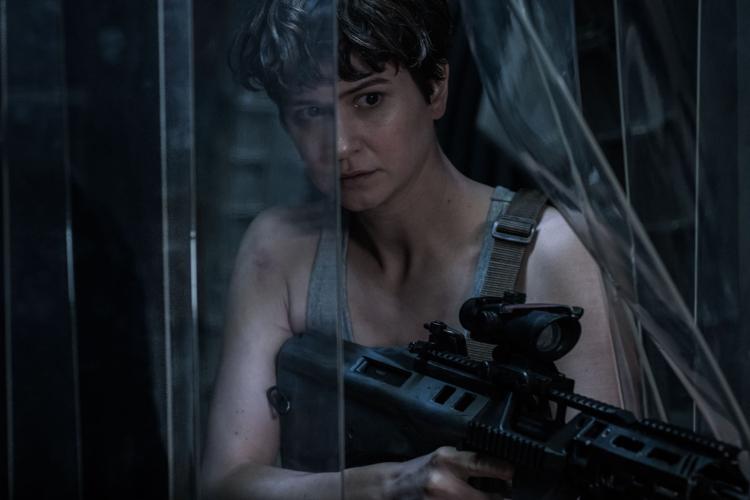 After the heady "Prometheus," the "Alien" movies returned to form this year with "Alien: Covenant," a prequel that takes place somewhere between "Prometheus" and the 1979 "Alien."
'Psycho' • Then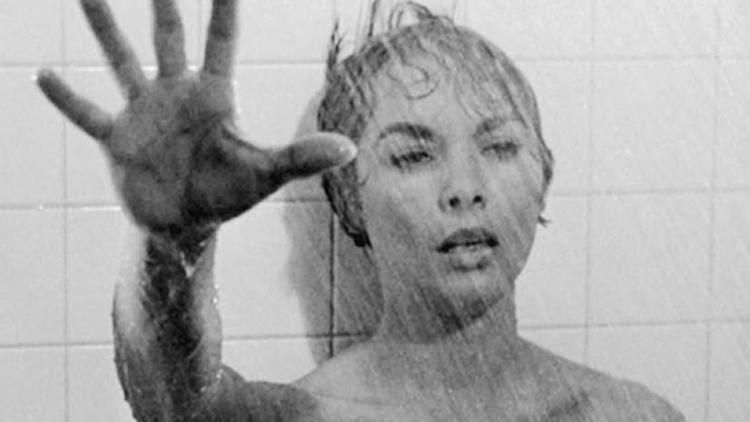 Norman Bates (memorably played by Tony Perkins) takes his mother complex to extremes in this 1960 shocker that brought new fear to the shower. Norman runs the seedy Bates Motel, where a shadowy creature lurks, and guests such as Marion Crane (Janet Leigh) check in but don't check out. (Vintage spoiler alert: It's a bewigged Norman, dressed as his dead mother). A pair of sequels, "Psycho II" (1983) and "Psycho III" (1986), and "Psycho IV: The Beginning," a barely remembered Showtime original, weren't great continuations. And the shot-by-shot "Psycho" (1998) remake starring Vince Vaughn and Anne Heche was a bust.
'Psycho' • Now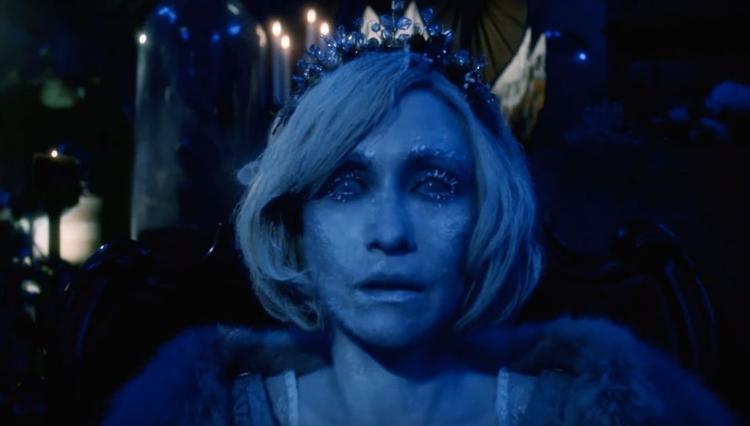 A&E's excellent "Bates Motel" (2013-2017) imagines the "Psycho" backstory, working its way up to the introduction of Marion Crane, the shower scene and beyond.
'Jeepers Creepers' • Then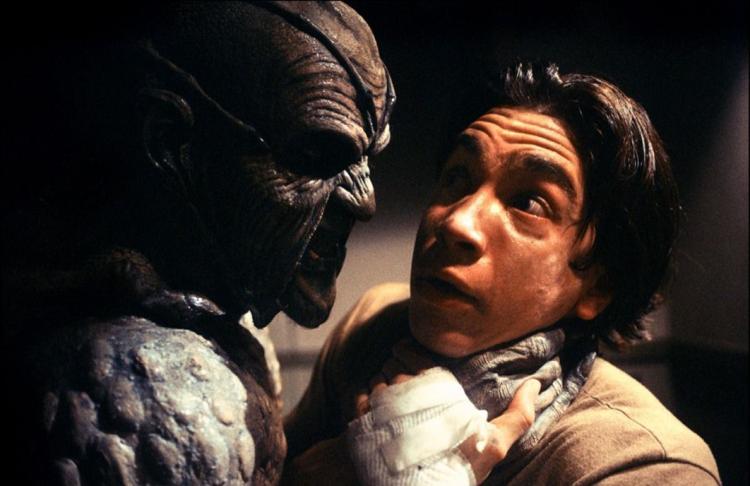 "Jeepers Creepers" (2001) was a generally well-received addition to the horror pantheon, though sequel fever didn't catch on with this one. In the original, teens encounter a winged monster known as the Creeper, who returns every 23rd spring to feast on humans. The film's final scene, showing what becomes of Justin Long's character, isn't easily forgotten. In the sequel "Jeepers Creepers 2" (2003), the Creeper descends on a bus full of basketball players, cheerleaders and coaches.
'Jeepers Creepers' • Now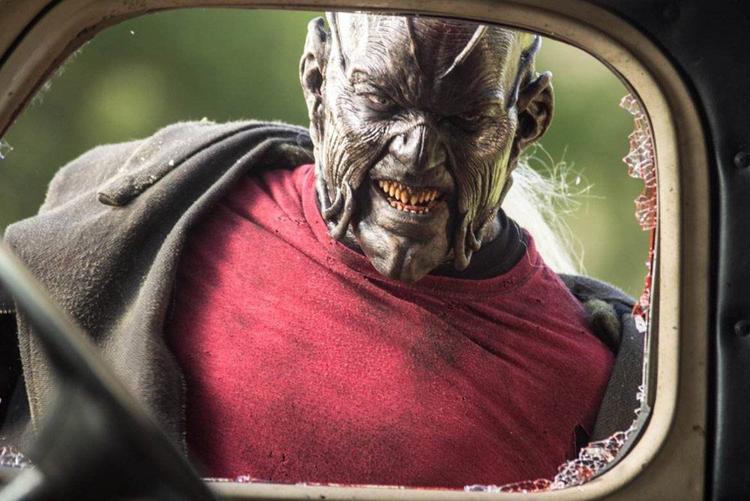 "Jeepers Creepers 3" arrived quietly for a one-night theatrical engagement Sept. 26. Popular demand, including sold-out shows locally, led to additional screenings Oct. 4.
'Scream' • Then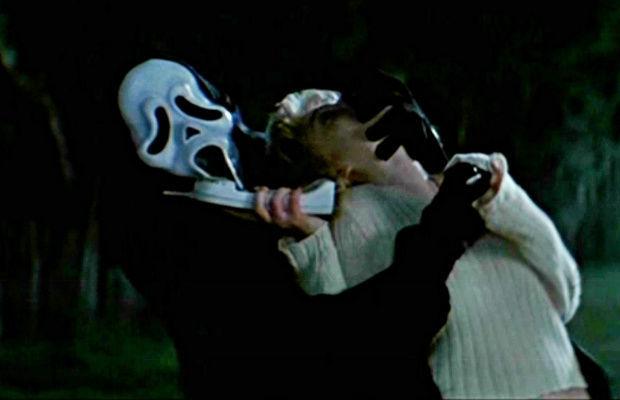 "What's your favorite scary movie?" For many, it's the original "Scream" (1996), the clever send-up of old slasher flicks, beginning with an opening scene in which Drew Barrymore's Casey is bloodily dispatched. Sidney Prescott (Neve Campbell) and her friends are the target of Ghostface, and they try to use rules from slasher films to survive. "Scream 2" (1997) cleverly opens with a film-within-a-film scenario, where a movie called "Stab" depicts the events from "Scream." Sidney is still being pursued in "Scream 3" (2000), though by this time the novelty of it all had waned. "Scream 4" (2011) failed to live up to its potential.
'Scream' • Now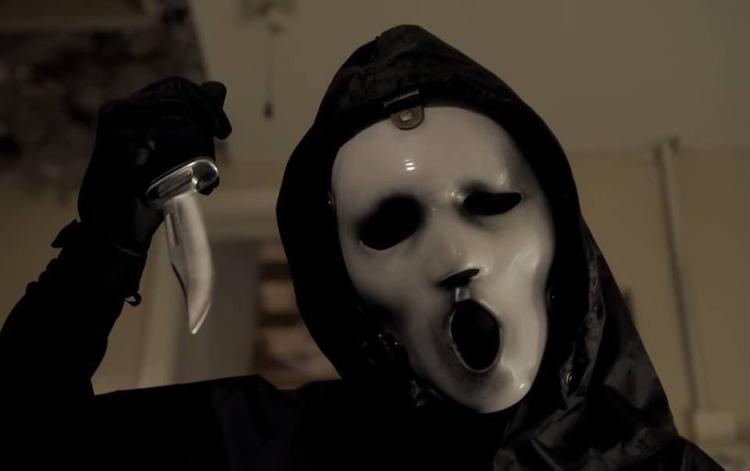 MTV continued the "Scream" name with a TV series in 2015. None of the characters from the films were involved, which made it seem pointless. Earlier this year it was announced a third season had been ordered, with Tyga and Keke Palmer among the cast members. A premiere date is to be announced.
'The Amityville Horror' • Then
Long before there was "The Conjuring" or "Annabelle," movies derived from the haunting studies of real-life paranormal investigators Ed and Lorraine Warren, there was "The Amityville Horror" (1979), also adapted from the Warrens' studies. The movie (based on the book of the same name) is about the Lutz family, who moves into a house where a man murdered his family the year before. It stars James Brolin and Margot Kidder as a couple who wait too long to flee a haunted house — as folks often do in movies. The series devolved faster than most with an endless string of sequels that included "Amityville II: The Possession" (1982), "Amityville 3-D" (1983), several direct-to-video films and "The Amityville Horror" (2005) starring Ryan Reynolds.
'The Amityville Horror' • Now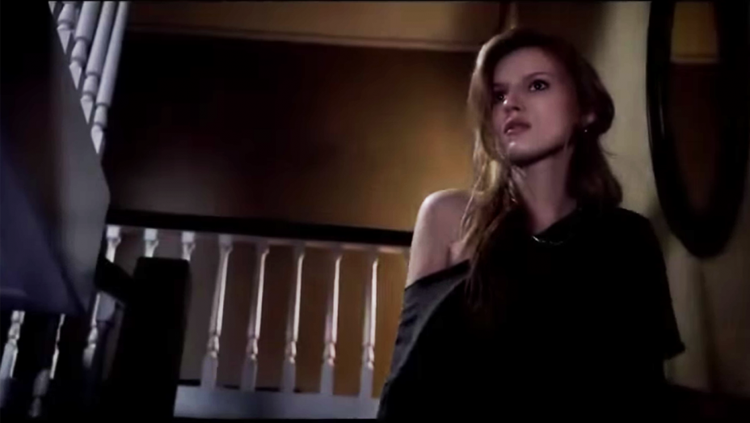 The success of the "Conjuring" franchise makes the emergence of "Amityville: The Awakening" less than shocking. It hits theaters in limited release Oct. 28 after a release on Google Play. In the new movie, which originally was scheduled for 2015 release, a family moves into the Amityville home without knowing its horrible history.
'Flatliners' • Then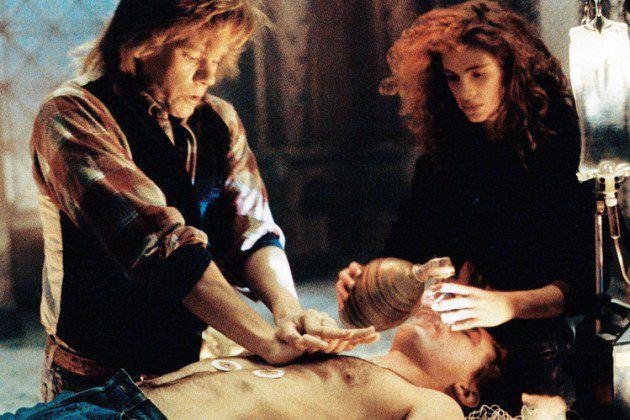 Kiefer Sutherland, Julia Roberts, Oliver Pratt and Kevin Bacon starred in this 1990 movie about medical students who explore life after death though dangerous experimentation.
'Flatliners' • Now
No one has probably thought about the original "Flatliners" since it hit videocassette, but that didn't stop a reboot from arriving in theaters last month for what certainly will be a brief fun. The film, starring Ellen Page, Diego Luna and Nina Dobrey (with a cameo by Sutherland), earned a truly rotten 3 percent rating on Rotten Tomatoes. Some things just need to stay dead.
'The Evil Dead' • Then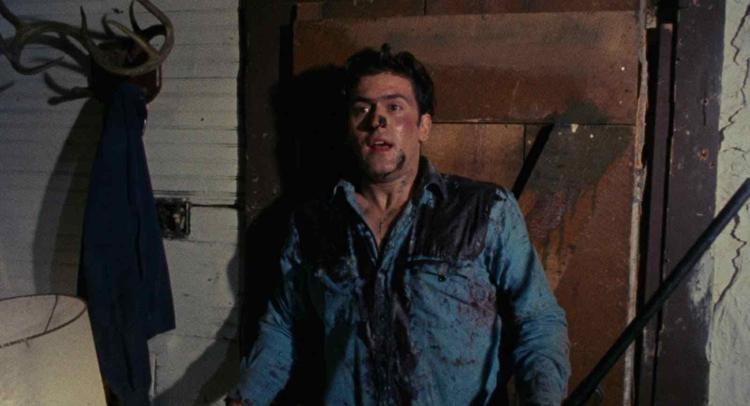 Long before there was "The Cabin in the Woods" (2012), there was this 1981 horror-comedy cult classic from director Sam Raimi. A group of college kids including Ash Williams (Bruce Campbell) unwittingly unleash a demonic presence after reading from the Book of the Dead. The presence causes them to do ghastly things to themselves and to one another. "Evil Dead II" (1987) picks up with survivor Ash, who is also in "Army of Darkness" (1992). A 2013 "Evil Dead" reboot was much better than it had any business being.
'The Evil Dead' • Now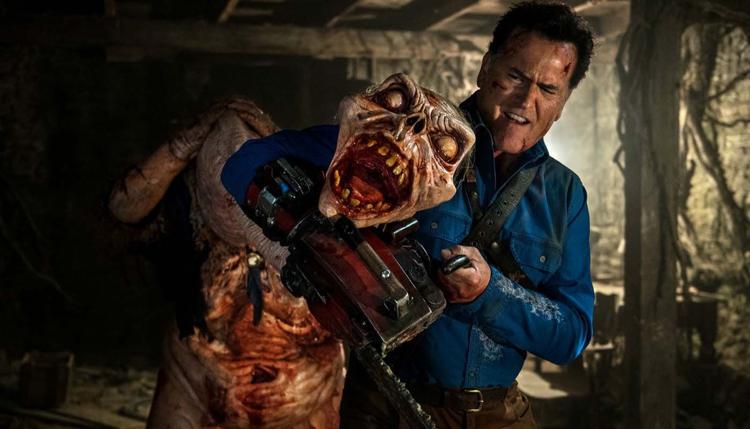 A third season of "Ash vs. Evil Dead" on Starz has been announced. And a gory stage production, "Evil Dead — The Musical," is at the Grandel through Oct. 22, with "splatter zone" seats available.
'The Exorcist' • Then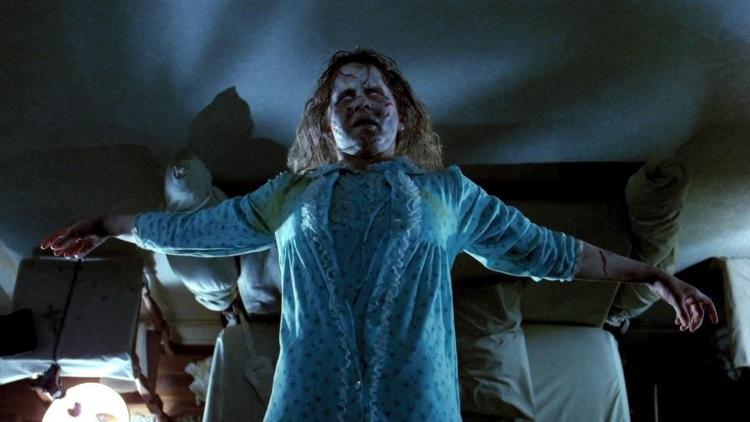 The barometer with which demon-possession movies will always be measured is "The Exorcist" (1973), based on the book by William Peter Blatty, in which young Regan MacNeil (portrayed unforgettably by Linda Blair) does and says some terrible things while possessed. Father Merrin (Max von Sydow) is tasked with driving out the demon. William Friedkin directed. "Exorcist II: The Heretic" (1977) is considered one of the worst sequels of all time despite a cast featuring Richard Burton, Louise Fletcher and James Earl Jones, in addition to Blair and von Sydow. "The Exorcist III," which is barely tied to the first two films, fared only slightly better.
'The Exorcist' • Now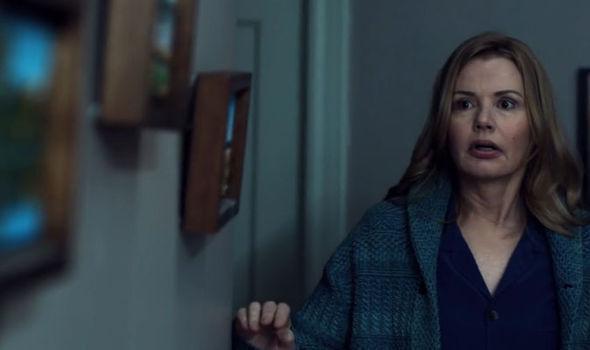 Fox's "The Exorcist" debuted in 2016 with what appeared to be small purpose until it was revealed that Angela Nance (Geena Davis) is actually a grown-up Regan. A second season is currently airing.
'Friday the 13th' • Then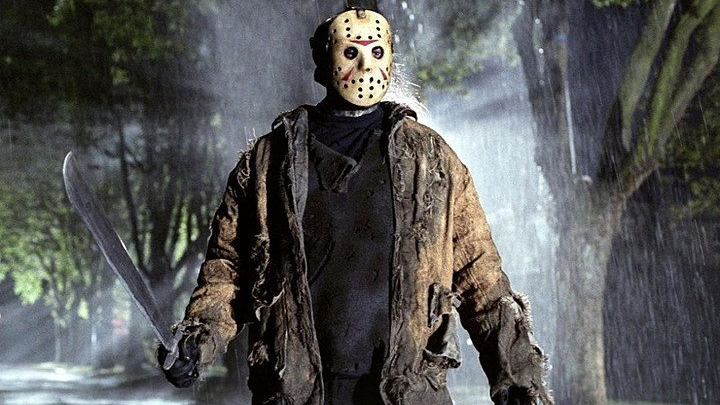 In "Friday the 13th" (1980), little Jason Voorhees never quite got over drowning at Camp Crystal Lake while camp counselors were oblivious to his screams, not to mention a later beheading of his mother. Wearing a hockey mask, Jason terrorizes countless counselors, with amazing precision, for years to come. Once the many tired, tedious sequels ran their course, the movies really went off the rails when Jason takes on the Big Apple in the terribly titled "Friday the 13th Part VIII: Jason Takes Manhattan" (1989) and his venture into outer space in "Jason X" (2001).
'Friday the 13th' • Now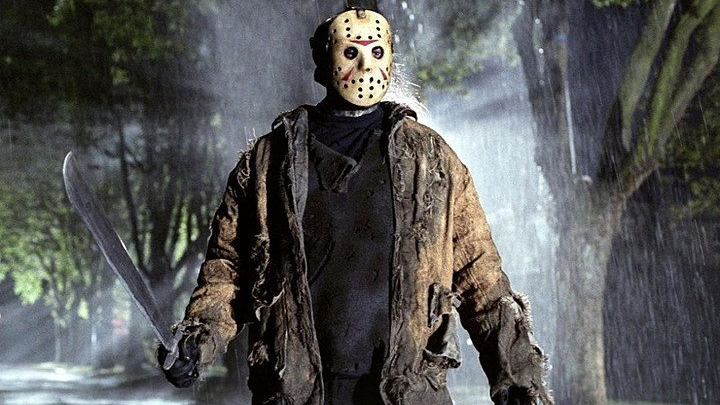 The long-discussed "Friday the 13th" reboot, which was to have opened in theaters this month, was stopped dead in its tracks earlier this year. Among the reasons why the project was pulled: a growing budget and disappointing returns of another reboot, the awful "Rings."