For its 2021 incarnation, the popular True/False Film Fest will look completely different while allowing attendees to safely take in films and festivities amid COVID-19 concerns.
For the first time in 17 years, its documentary screenings, concerts, panels and parties won't be held in Columbia's downtown district. Instead, the festival May 5-9 moves almost entirely to Stephens Lake Park.
With 81 city parks and trails, and three nearby state parks, there are plenty of options for biking, hiking or just taking a stroll.
While no COVID-19 infections were connected to last year's festival, co-founder and artistic director David Wilson remembers how quickly the situation escalated.
"On one of the first days, we had a bunch of industry folks at a screening, and in the middle of the film, everyone's phones started to light up with the alerts that South by Southwest had canceled," he says. "At the beginning of our festival, I was hugging people, and by Day Four, we were doing elbow bumps."
Wilson and other organizers faced the challenge of planning the 2021 festival with complete uncertainty.
"We were frozen for a little while," he says. "Eventually, in the summer, we decided to start planning as though it were tomorrow. That became the mantra for us. If the fest is tomorrow, what could we do?"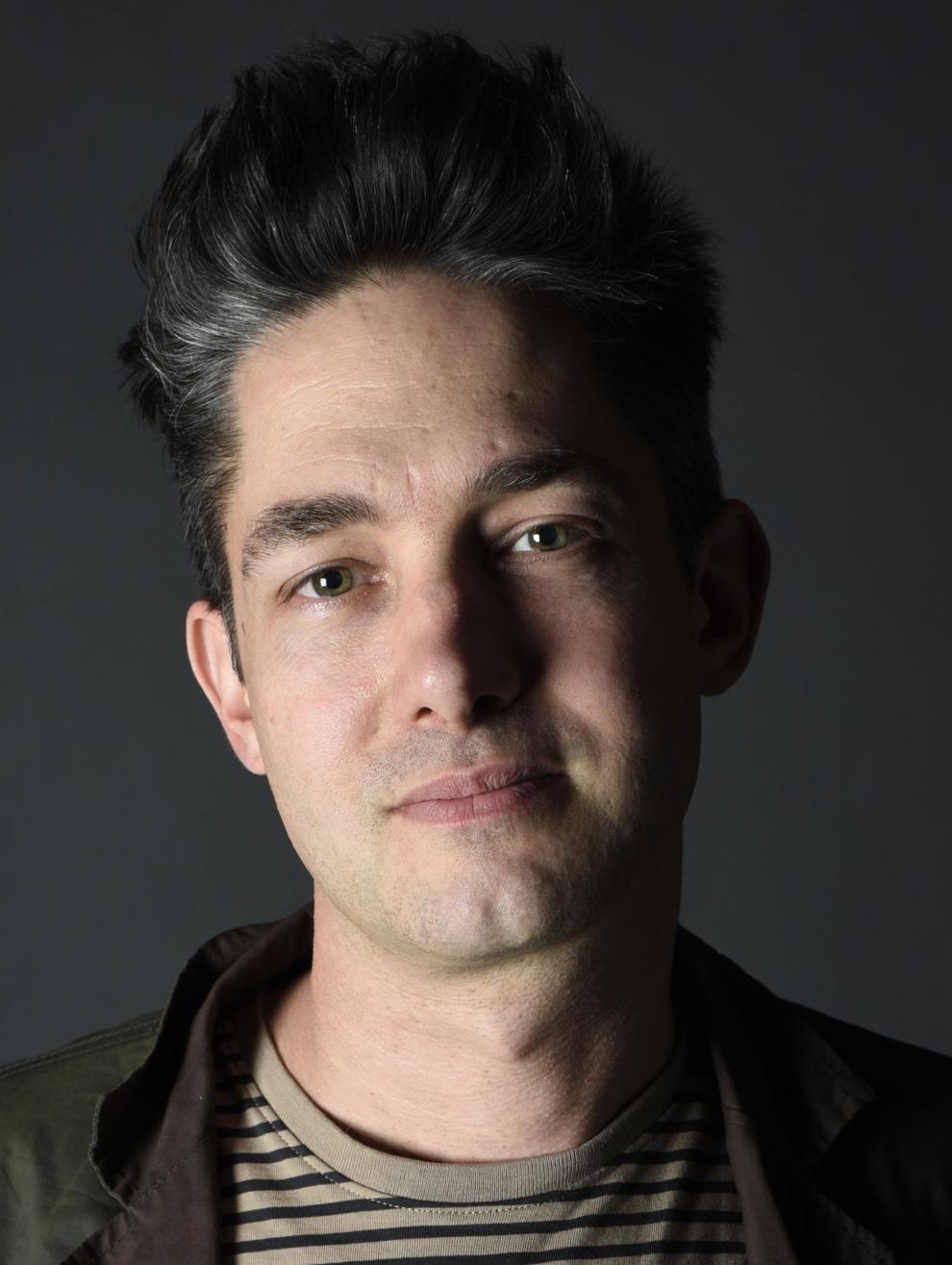 Organizers considered several options, including setting up in the streets of downtown Columbia, using multiple park settings or screening films in makeshift drive-ins.
They ultimately decided on Stephens Lake Park, already home to the annual Roots N Blues music festival. True/False also shifts from its usual March dates to later in spring.
"The move gave us more time, and the weather would be better," Wilson says, noting that without the often severe weather of February and March, organizers were able to get creative with outdoor spaces.
This year's fest will feature its first celebrity T/F kickball game (May 8) with visiting filmmakers, which Wilson hopes will become an annual event. The traditional Campfire Stories discussions (May 7-9) with filmmakers and other artists will be held at twilight this year, with a real campfire.
'Building a festival from scratch'
The Ragtag Film Society, which produces True/False, has experimented with outdoor films, including its Boone Dawdle, an annual bike ride to Les Bourgeois winery, where participants watch a movie under the stars. But staging an outdoor film festival on this scale is an unprecedented challenge.
"We are literally building a festival from scratch," Wilson says. That means working with local health officials to design theater venues throughout the park as well as other strategies to keep most of the popular traditions alive in the new setting.
Those traditions — including eclectic concerts, dance parties and a game show — are part of a unique experience that has helped the festival grow from selling 2,400 tickets in 2004, its inaugural year, to around 50,000 in recent years.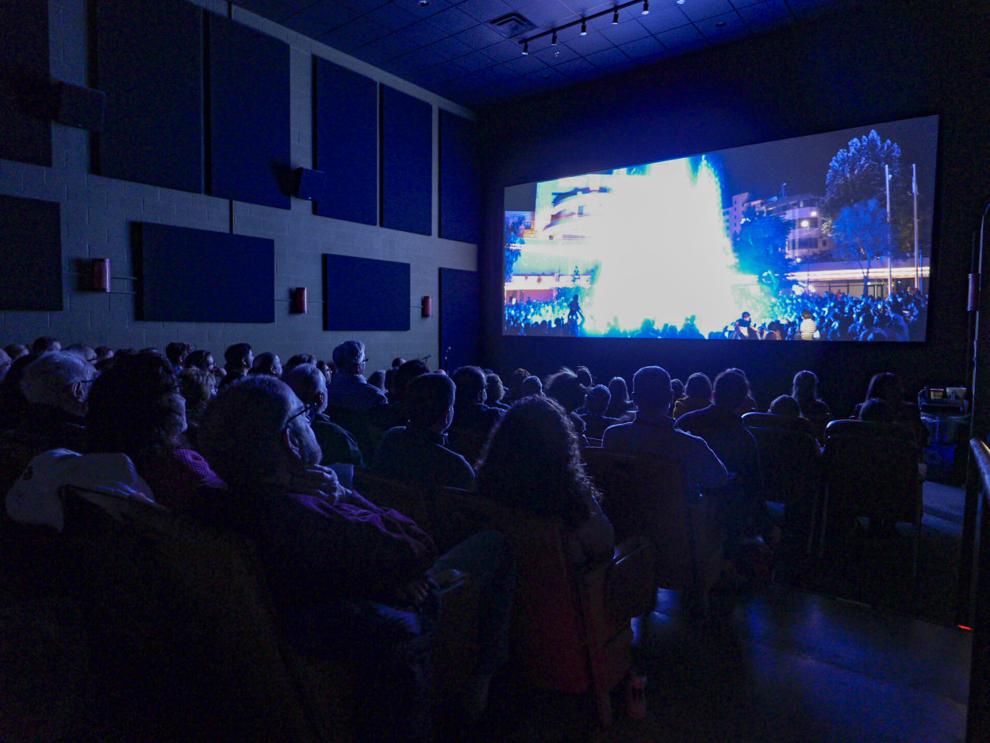 "Very early on, we understood that we were going to show new documentary films that no one has ever heard of and that we had to create value-added events," Wilson says. "We wanted to create singular, in-the-moment experiences that can't be replicated. That screening you attend at True/False is unlike anything in the world."
To that end, True/False blends a party atmosphere (musical "buskers" perform live before each film) with documentary films that often deal with heavy subjects. Having a good time while talking about serious topics is an important part of the experience, Wilson says.
"I think of the Emma Goldman quote: 'If I can't dance, I don't want to be part of your revolution,'" he says. "Our philosophy is that it's OK to have a festival feel fun and exciting and cathartic in the midst of dealing with some really big ideas."
That formula has apparently worked. Thousands of documentary fans and filmmakers travel to Columbia, two hours west of St. Louis, every year for what has become one of the hubs of the documentary community.
"When we imagined the fest, we didn't know if or how that community of doc filmmakers existed at the time," Wilson says. "We just felt like it should exist. So we built this thing, and people responded."
The result is an annual exchange of ideas as projects, professional relationships and friendships develop.
True/False has grown alongside an explosion in documentary filmmaking worldwide. Its screening committee looks at more than 1,000 films each year as part of the selection process.
Wilson estimates that while documentary production decreased 10% to 20% during the pandemic, the screening team had to narrow the field more than ever due to the nature of this year's outdoor setting.
In addition to five collections of short documentaries, the program will feature 17 full-length documentaries. Six of those will make their in-person debuts, including drummer Ahmir "Questlove" Thompson's directorial debut, "Summer of Soul (Or, When the Revolution Could Not Be Televised)," about the 1969 Harlem Cultural Festival. Each film will be followed by a Q&A with the directors, some virtual, some in-person.
Music festival by day
The move outdoors means films can be shown only after sunset, rather than the usual all-day offerings. So the fest's traditional late-night concerts will flip to the afternoons, making T/F a music festival by day and a film festival by night.
Films and concerts will be held in four separate outdoor venues around the park, with audience members assigned to "pods" of up to four people, each separated by 6-foot aisles.
Organizers say these health precautions will limit the festival capacity to about 40% of its usual crowd. Around 3,000 attendees are expected.
But unlike Roots N Blues, where the park is closed to anyone without a pass, True/False's main park spaces will be open to the public.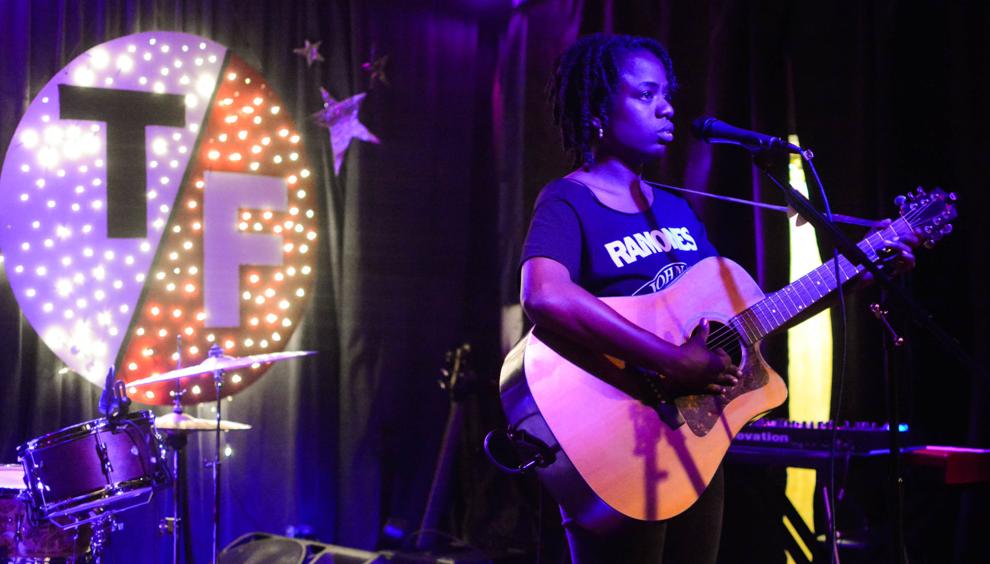 "We want people to come by and check it out," Wilson says. Anyone can have access to CoMo Square, which he describes as a "mini version of downtown Columbia," with a shopping village for retail goods and services, as well as a food and beverage zone of local vendors (starting at noon May 8-9).
Other events include Flick-nic, a new pre-film food-and-drink session with blankets and baskets (May 6), and the late-night @CTION party, where a DJ will spin tunes while revelers dance in their socially distanced pods (May 7). The live game show "Gimme Truth!" (May 8) will get an in-nature makeover, and Wilson will host a "Waffles With Wilson" talk-show/breakfast (May 9) in the park's natural amphitheater.
For film fans who are unable to attend, a Teleported Pass includes digital access to selected films and a package of items to enhance the viewing experience, along with surprises related to the films.
"A lot of festivals and the arts in general were forced to experiment with how to do things online," Wilson says. "The model has sort of been to treat online as the cheaper space. But we wanted to offer people at home something that actually feels like True/False."
Fans took to the idea: All 250 Teleported Passes sold out.
True/False incorporates a new theme each year, which informs the festival's films and art designs. This year's theme is "The Nature of Uncertainty."
"It's probably our most on-the-nose theme ever," Wilson says with a smile.
He notes that the theme isn't solely reflective of the pandemic, but also of documentary filmmaking in general. He also knows that some uncertainty remains for this year's festival.
"But we all need a shot of happiness in our lives, and I think it's going to be an incredibly cathartic year for the fest," he says. "It's going to be the first time for so many of us to be around our community once again."