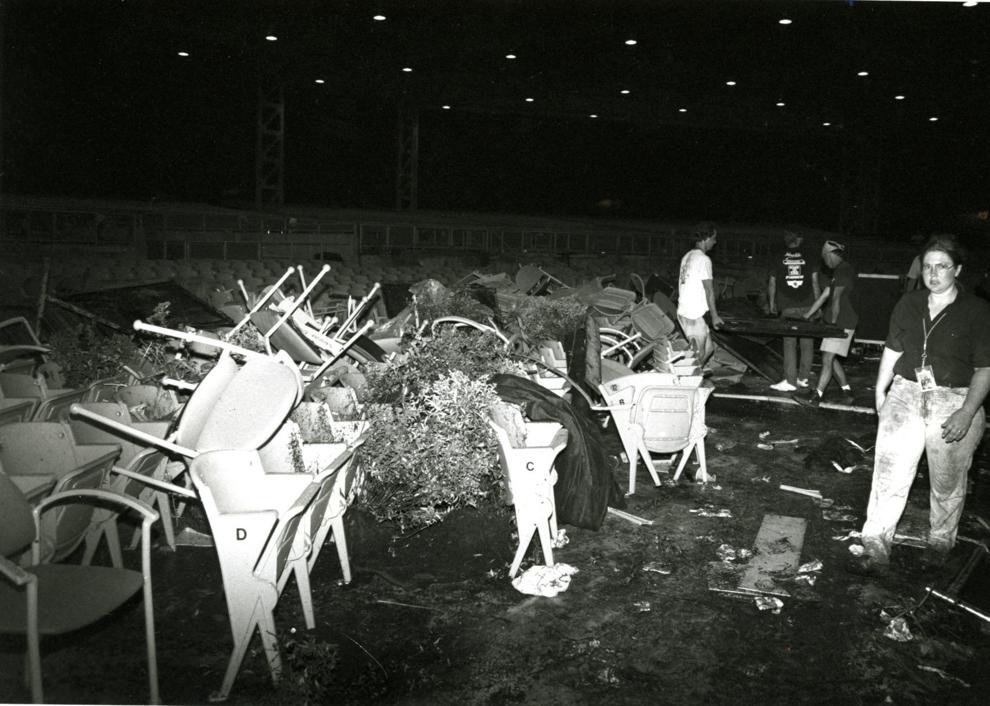 Axl Rose was on stage and the crowd was enjoying a Guns N' Roses show.
But when Rose spotted an unauthorized photographer near the front row of the July 2, 1991, show, he took action. The singer jumped into the crowd to try and stop the photographer and thus was born the 'Riverport Riot.'
Rose blamed the amphitheatre's security for not taking care of the situation, and the band left the stage and ended its show early.
That led to fans rioting, with 60 people injured. Rose was charged with four counts of misdemeanor assault and one count of property damage. And the band was "banned' from St. Louis.
It took a long time, but Guns N' Roses eventually returned to St. Louis in 2017.