David Robertson's final weeks as music director of the St. Louis Symphony Orchestra have brought back memories from almost two decades of music-making. It's been a great run, filled with tours, recordings, a Grammy, storytelling and a lot of wonderful concerts.
Robertson is a brilliant polymath who can casually toss a connecting reference to a painting or a work of literature into a musical discussion. He's got a great ear for talent, a gift for gab, a well-tuned sense of humor and a friendly way with audiences. There are too many highlights of his time in St. Louis to mention, but here are a few of the most notable.
Start with his auspicious debut in January 1999. (It was also the debut of Robertson's future wife, pianist Orli Shaham; they met in the green room at Powell Symphony Hall.)
His next appearance with the orchestra was unplanned, at Carnegie Hall on Feb. 8, 2002. The week before, then-music director Hans Vonk became ill mid-concert; Robertson came in for the Carnegie appearance on short notice and with just one three-hour rehearsal. There was no time to rehearse an encore, but the concert was a triumph.
When Vonk stepped down at the end of the season due to what later was diagnosed as Lou Gehrig's disease (he died in 2004), Robertson's name was at the top of everyone's list as his successor. Robertson returned for another successful concert in March 2003 and was appointed in December of that year.
Over 13 seasons, Robertson introduced dozens of pieces new to the repertoire, including some commissions. He and the SLSO played the soundtracks to Charlie Chaplin's silent films and brought in new audiences. He started a series of contemporary chamber music with the Pulitzer Arts Foundation, with concerts that sold out almost instantly.
He's put his mark on the orchestra in other ways, too, hiring 44 of the SLSO's current 91 musicians, including 10 principal players. Under Robertson's leadership, the St. Louisans have been in the forefront of American orchestras.
Robertson made the orchestra synonymous with the work of composer John Adams (Adams' "Harmonielehre" was a part of his first program as music director) and made three recordings of his music for the Nonesuch label. That paid off: In 2015, the SLSO's recording of "City Noir" won the Grammy Award for best orchestral performance. It was the orchestra's first Grammy since 1991.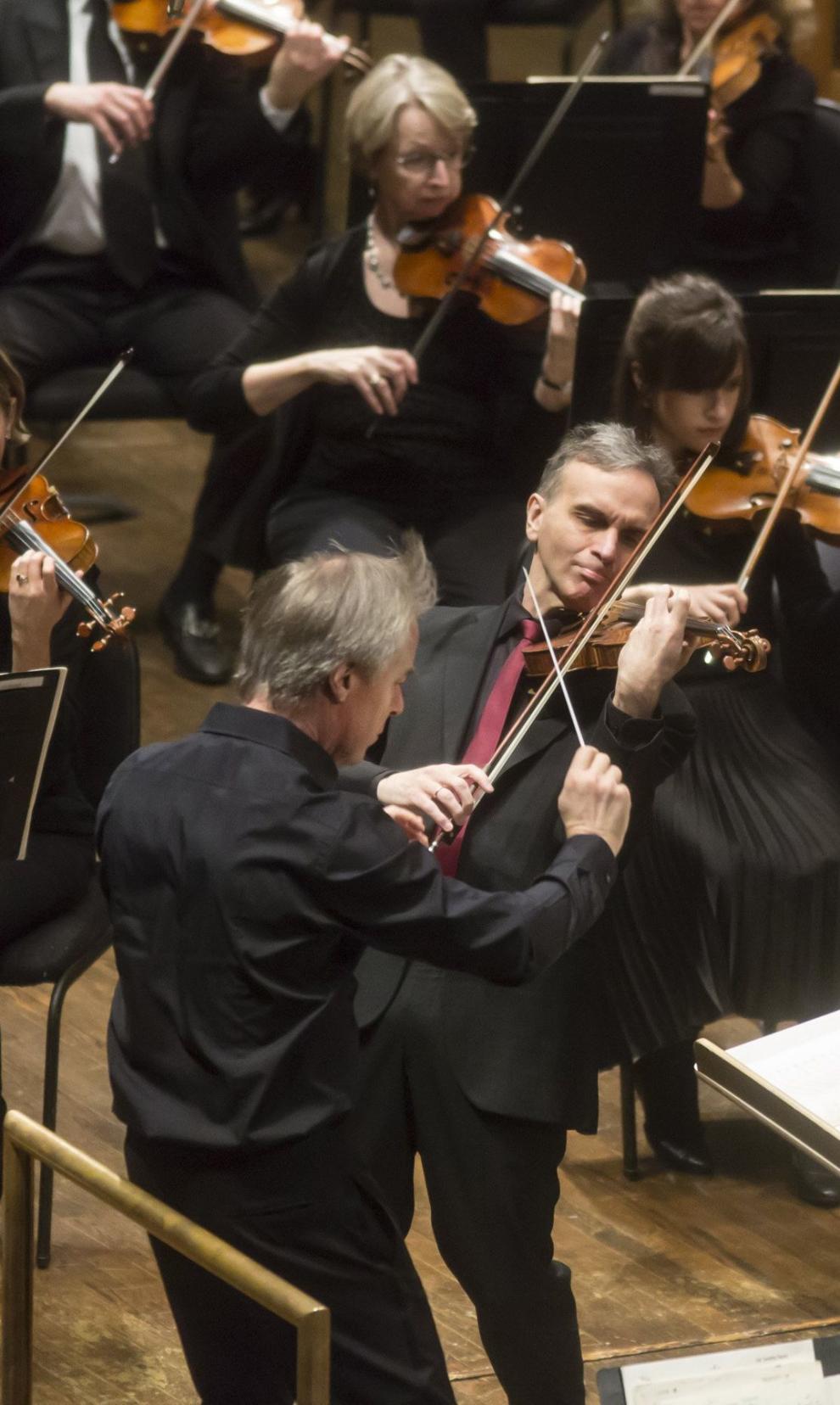 He's collaborated with dozens of fine soloists; both musical Shahams — violinist Gil and pianist Orli — and soprano Christine Brewer have been regulars. Pianists Emanuel Ax, Stephen Hough and Yefim Bronfman, violinists Christian Tetzlaff and Augustin Hadelich, and singers including mezzo-soprano Susan Graham and bass Eric Owens are among those who have made marks on the city's musical life under his leadership.
On Dec. 31, 2004, Robertson led what turned out to be the first annual New Year's Eve "dance card" concert. Everything at these concerts, except the orchestra and conductor, was a surprise, from guest artists to the repertoire. Although many patrons were skeptical, audiences learned to trust the maestro-raconteur, and the concerts became popular. For his last outing, the Robertsons' twin sons, Nathan and Alex, now 10, took part.
In 2012, Robertson took the orchestra back to Europe for the first time since 1998. It was a compact but impactful tour that included an unforgettable debut for the SLSO at the BBC Proms in Royal Albert Hall. In 2017, they made a three-city, four-concert trip to Spain.
There were also four trips to Robertson's native California, including university residencies. Visits to New York's Carnegie Hall were once again a regular event.
Some of those Carnegie trips proved unforgettable. In April 2009, the SLSO took a pair of programs to New York. The one for Saturday was relatively conventional, a big program for the Isaac Stern Auditorium. Friday night's was for the smaller Zankel Hall, a collection of musical jokes.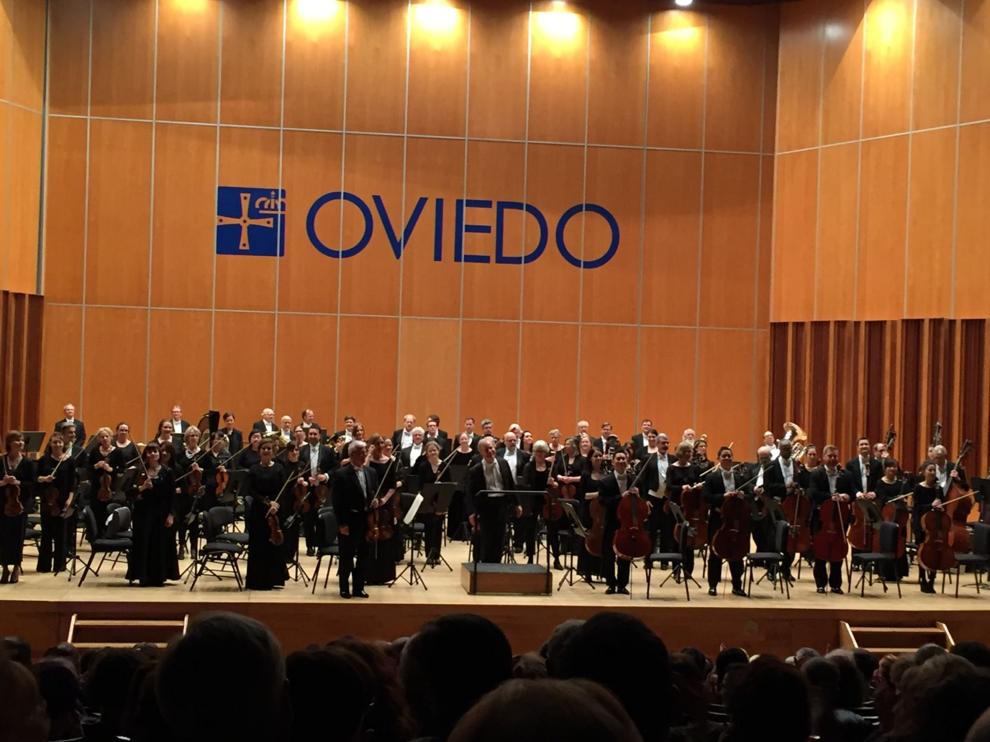 The main event was composer/chansonnier H.K. Gruber's "Frankenstein!!" A "pan-demonium" (in the composer's description), it's a musical pastiche with macabre verses by the Viennese poet H.C. Artmann (1921-2000), written for baritone and a small orchestra that includes flutophones, slide whistles, brown paper lunch bags and kazoo.
Trouble started on the way to New York, with bad weather that delayed the orchestra's flights, and left Gruber on the ground in Chicago. It was D-Rob to the rescue, learning the complex role in one afternoon (with then-resident conductor Ward Stare also mastering the score so that he could conduct it), then stepping in and showing he knows his way around a kazoo. It made the front page of the New York Times.
Another major event at both Powell and Carnegie halls: the SLSO's concert performances of Benjamin Britten's masterpiece "Peter Grimes" in November 2013. It had an all-star cast, including tenor Anthony Dean Griffey in the title role, soprano Susanna Phillips, bass-baritone Alan Held, contralto Meredith Arwady, baritone Liam Bonner and mezzo-soprano Nancy Maultsby, and, just as importantly, a psyched-up St. Louis Symphony Chorus, led by Amy Kaiser.
Robertson sometimes added other elements to the concert experience. Those included a pair of memorable collaborations with Hubbard Street Dance Chicago, with the stage built out; there were also projections by S. Katy Tucker for several concerts, most notably for the May 2015 concert performances of Verdi's "Aida."
He also added a notable skill in programming, finding connections between pieces that weren't always obvious at first glance, like a November 2011 program that combined music by Purcell, Berio and Bruckner to thoughtful effect. That might have something to do with the way Robertson's brain works; in a 2011 program at the St. Louis Science Center, MRIs showed his brain lighting up vividly in ways that the brains of a pair of music-loving scientists didn't.
Robertson, clad in a personalized Cardinals jersey, led the orchestra in a performance of "Take Me Out to the Ballgame," which played on the videoboard at Busch Stadium for years before Cardinals home games. During the 2011 playoffs against the Brewers, he also gave updates on the score between compositions. (The Cardinals, in case you've forgotten, won.)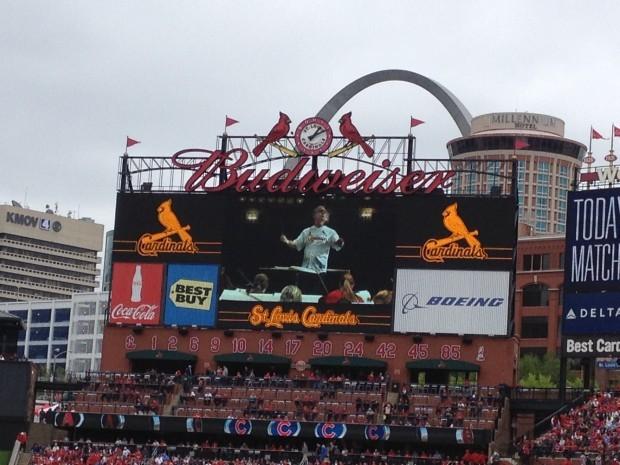 He reached out to the community in other ways, too. Christine Brewer works with sixth-graders at Marissa Elementary School each year and brings the classes to a dress rehearsal at Powell Hall. In 2013, Robertson learned that one student wanted to play the bassoon, but the school couldn't afford one. Robertson recruited the bassoon section to find a good student instrument — and paid for it, a memorial to the SLSO's late contrabassoonist Drew Thompson.
It hasn't been perfect — Robertson has a greater affinity for contemporary music than for the classics, and that sometimes shows in performance — but it's been very good. This weekend will be our last to see him bounding out to the podium as music director, but he's left us with 13 seasons of great music and great memories.
Robertson's legacy
Some people who've worked with David Robertson over the years share their thoughts about him.
SLSO second associate concertmaster Celeste Golden Boyer • "When I first joined the orchestra, in 2011, within the first few months, I played a solo with the orchestra. It was exciting. When we took our bows, (Robertson) said, 'Watch this, I'm going to do something.' He grabbed my hand and put it up in the air, and said, 'That's the prizefighter.' I'll never forget it. He's somebody who encourages personalities and encourages individuals in their hobbies and other interests."
Former chairman of the board Ned Lemkemeier • "His talent, energy and commitment to excellence are all exceptional. Under his leadership, the symphony attracted, auditioned and hired outstanding artists; the staff was strengthened during his tenure, and the endowment (increased)."

Former SLSO board president Virginia Weldon • "(The late Randy Adams, former SLSO president and CEO) and I hired David after he filled in at Carnegie Hall. That was the beginning of a beautiful friendship. We went through a rigorous search process, with a broad-based search committee. All things being equal, the musicians got the final say, because they have to work for him. They enthusiastically endorsed David, and the rest was history. He's one of the best conductors in the United States."
Current SLSO board president Norm Eaker • "David brings an infectious joy to those who play the music and to those who hear it. He has clearly left a musical and artistic mark on this orchestra, this city, and in our hearts. David Robertson leaves the SLSO much, much better off than he found it."
Principal harp Allegra Lilly • "There's a sense of joy that David brings to music-making. A lot of conductors can have this very detached, ivory-tower approach, where you don't feel like you're getting to know them as people, but David brings intellect and musical passion to the table, and he's always a human being first. I think that he has encouraged that in all of us, and it's part of what makes the orchestra great. ... When we were kids and wanted to play music, it wasn't necessarily because we imagined our body of work being about ourselves; we fell in love with music because of what music can make you feel. I think David taps into that more than virtually any other conductor alive today."
St. Louis Symphony Chorus director Amy Kaiser • "David Robertson has broadened the musical horizons of over 400 singers in our community who've sung in the St. Louis Symphony Chorus since he took over as the music director. He has changed lives; he has challenged us; he's gotten us to love music we didn't ever know; he's gotten us to think differently about a lot of music we thought we knew well. It has been a total joy."
Former SLSO vice president Adam Crane • "Having worked with David Robertson for over nine years at the SLSO, I can say without question that his tenure as music director will go down as one of the most consequential in the 138-year history of the orchestra. ... And the fact that David hired so much of the orchestra means that his legacy will be felt for many years to come."
SLSO president and CEO Marie-Hélène Bernard • "David Robertson, hailed as one of America's great musical visionaries, has made an indelible mark on the St. Louis Symphony Orchestra. Celebrated worldwide as a champion of contemporary composers, an ingenious and adventurous programmer, and a masterful communicator, David has literally built the SLSO and has solidified our standing as one of the nation's most enduring and innovative orchestras."
SLSO board vice chair and Opera Theatre of St. Louis board chairman Noémi Neidorff • "I consider David an incredible artist. He is a thoughtful, probing musician. I've always admired his people skills, which is an unusual quality in some conductors. He always is accessible and approachable."