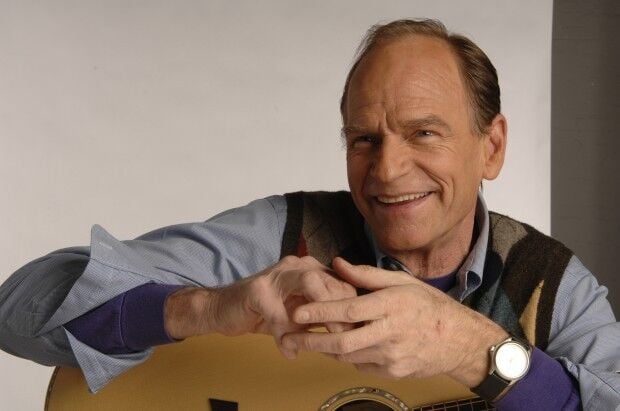 Singer-songwriter Livingston Taylor likes to ask his stage-performance students at Boston's Berklee College of Music whether they consider themselves to be famous, and usually they mumble, "Well, um, no."
"And then I go, 'Let's redefine that,' " he says. " 'Is there a place where any of you go, that when you arrive, there is joy and enthusiasm? … Are you known at these places — are you recognized when you walk in the room?' Well, welcome to being famous. And you're famous because you're known as a good human being, the world is going to improve because you showed up.' "
Joy and enthusiasm are likely to ensue when professor Taylor and old friend Janis Ian perform at the Sheldon on Friday. Those qualities were stage front during a recent early morning interview.
Reminded that he started out singing for free at open-mic concerts on Cambridge Common on Sunday afternoons in the late '60s, he laughs and says, "That's right, give the huffed-up hippies something to do, that's funny."
Asked what it is about North Carolina that prompted Taylor and his big brother James to each write a song about it early in their respective careers, he does not talk about sweet tea or Southern nights. He sings a line from "Old McDonald Had a Farm" — E-I-E-I-O — to demonstrate the beauty of successive open and closed vowels and why "Carolina" is "a very singable word."
"Now, it doesn't hurt that we are also able to tap into life experiences and plug them into the song," Taylor says, "but I suspect we wouldn't have had as much luck with Mississippi, Louisiana or Massachusetts."
Taylor, 62, was born in the Boston area with his musical siblings Kate, James, Hugh and the late Alex. The kids moved with their lyric soprano vocalist mom, Trudy, and doctor dad, Isaac, to Chapel Hill, N.C., when Isaac Taylor became dean of the medical school at UNC. Difficult high school years resulted in treatment for depression in the Boston area, where Livingston Taylor stayed and struck up a friendship with then-rock music writer Jon Landau (who later would discover the "future of rock 'n' roll," Bruce Springsteen). That led to his signing with Capricorn Records.
"Livingston Taylor," produced by Landau in 1970, featured "Carolina Day," and was followed by "Liv" the next year, which featured the hit "Get Out of Bed." Counting "There You Are Again" in 2006 and "Lost Alaska Moon" in 2010, Taylor has 12 albums to his credit as he continues to teach and perform. He especially loves teaching at Berklee, where he has been since 1989. His classes have produced singer-songwriters Gavin DeGraw and John Mayer, as well as blues singer-guitarist Susan Tedeschi.
In class, Taylor breaks down the art of performance, from how to walk onstage to much bigger, almost existential questions.
"Somebody will go onstage and they'll perform, and they're not good," he says. "But nothing is nothing for no reason. And I'm very intrigued that somebody wouldn't be good and why aren't they good? What makes somebody good? What makes them not good?
"Why should somebody suspend their reality and enter your reality? Why should they stay there? And above all else, why should they take their hard-earned money and finance it? What are you doing that makes it reasonable for somebody to say, 'This is valuable enough that I want to continue to support it?' "
He says he's "always bemused at the notion that I'm guiding the students, because, in actuality, I learn vastly more than they do. I don't think that it's a fair reality, but it is true. There's so much information that they give me. It's just fantastic."
---
What Livingston Taylor and Janis Ian • When 8 p.m. Friday • Where Sheldon Concert Hall, 3648 Washington Boulevard • How much $35-$40 • More info 314-533-9900, MetroTix.com
Barry Gilbert is a freelance writer in St. Louis.