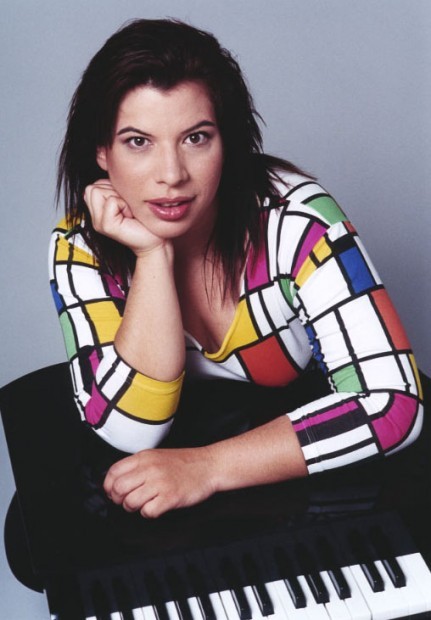 There'll never be another Johnnie Johnson, the late pianist who famously played rollickingly memorable rock 'n' roll alongside Chuck Berry. But Doña Oxford is happy and honored to stand in for Johnson in the band bearing his name.
"Once I heard 'Johnnie B. Bad'" — Johnson's 1991 album featuring Keith Richards and Eric Clapton — "it literally changed the way I play," said Oxford, a pianist who also sings.
"What made Johnnie so special was his timing," she said from her home in Los Angeles. "Most piano players tend to push down into the keyboard and hit hard. Johnnie, although his hands were massive, almost bounced off the keys. There was that little lilt — and that lilt made a huge difference."
The Johnnie Johnson Band featuring Doña Oxford will perform Saturday at the Old Webster Jazz Festival and Sunday at the Sheldon Concert Hall.
Johnson, a longtime St. Louis resident, died in 2005. Oxford said she got to know him well during his last decade.
"I would open for him every time he came to New York," she said. "And it was really a great, great friendship. I learned so much — and not just musically. He was an amazing but humble man."
Another musical inspiration for Oxford was Jo Ann Castle, a ragtime pianist who is best known for her appearances on "The Lawrence Welk Show" in the 1950s and '60s.
"She would come out and play honky-tonk piano," Oxford said. "She was this pretty blonde with a big smile on her face, but she was rocking out — even though she was sitting there nice and properly. And I thought, 'Man, she's doing what the guys are doing.' It suddenly made me realize that I, as a girl, could also do that."
Oxford, who was among the interviewees for Art Holliday's upcoming documentary about Johnson, said she's looking forward to seeing the finished film. Not only does it include comments on Johnson from Richards of the Rolling Stones, but also "many other great legends of rock 'n' roll," she said.
Of particular significance to Oxford was Johnson's answer to one of Holliday's questions.
"He said to Johnnie, 'So where do you see the future of your music?' And it makes me cry every time I think of it, but Johnnie pointed to me and said, 'She's my future.'
"It just meant so much to me," she said. "It was kind of like a passing of the torch."