The Chicks aren't whistling "Dixie" anymore.
That's old news, of course. The trio — Natalie Maines, Emily Strayer and Martie Maguire — dropped the word from their band name in 2020.
But when "The Chicks Tour" opens June 14 at Hollywood Casino Amphitheatre, it will be the band's first time facing the public since its name change. Presumably, there won't be any blowback from those who might take offense to their dropping Dixie. Those folks probably checked out of Chicks fandom a long time ago.
"I think so," Maines says with a laugh, Zooming from her home in Los Angeles.
All three Chicks are online for the chat — Maguire from Austin, Texas, and Strayer from San Antonio.
"[It's been] a natural transition for us," Maines says. "Everyone referred to us internally as the Chicks. We had already tried to shorten things. We would put 'DCX' on merchandise and stuff like that because we weren't super proud of that word."
Changing their name was not as easy as it sounds, with legal issues and clearances to address. Just ask Lady A, formerly Lady Antebellum, about that.
"Emotionally," Maines says, "it was easy to change it."
The St. Louis show also marks the first time the Chicks will be touring since their 2020 album, "Gaslighter," was released mid-pandemic. A huge arena tour had been planned, but then, of course, COVID refused to relent, so the shows were scuttled.
"It was a huge bummer," Maines says. "We hadn't had new music in a really long time (14 years, in fact), so we were excited not only to play new music live but to see the fans' reaction and have them sing along with us."
So now the tour has been rerouted, restaged and moved to outdoor venues for safety's sake, as a possible COVID resurgence looms. The band took every possible precaution during the LA rehearsals and is doing so backstage as well. (Sorry, no meet-and-greets.)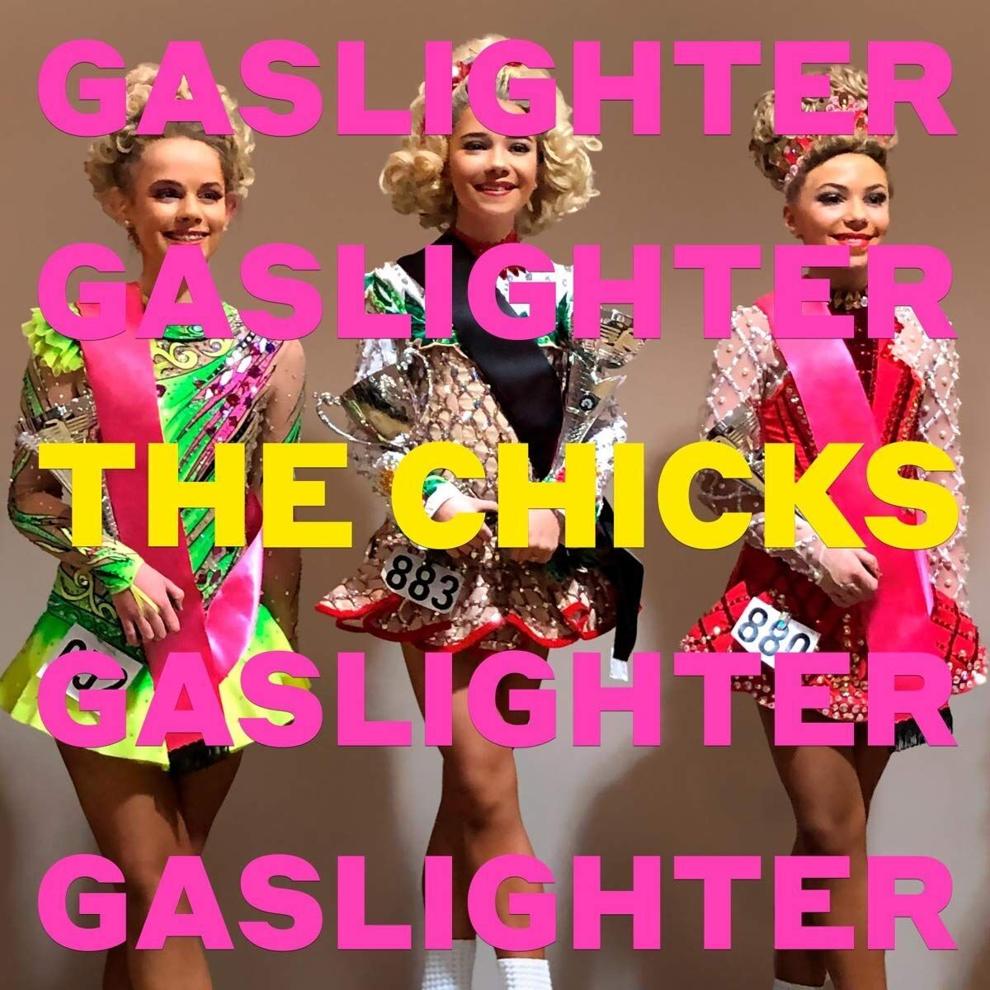 "Ultimately, we don't want to have to cancel shows," Strayer says. "That is a really huge motivator, other than our personal health and things like that."
"Gaslighter" is an album full of songs about female empowerment, relationship woes and, more to the point, rage due to betrayal. Some of them were inspired by and occasionally reference specifics about Maines' contentious 2019 divorce from actor Adrian Pasdar.
On the album, those songs come across as righteous and splenetic, Maines' emotional wounds still fresh and abraded.
Singing them on tour now — rather than possibly having to do it last year — will feel somewhat different, Maines admits.
"They don't feel so raw," she says. "With time and distance comes healing. (Now) they just sound like great songs."
Some of those songs seem so personal and pertinent to Maines' situation that "Gaslighter" sounds like it could — or maybe even should — have been a solo album. But Strayer and Maguire say it wasn't hard to find their own way into that material.
She adds with a laugh, "We've all had plenty of divorces."
On another subject entirely, fans can count on hearing the "Gaslighter" track "March March" in concert. In just a few verses, it covers a range of issues from ghost guns and school shootings to women's health care, to the lies and dirty dealings of the previous presidential administration.
The Zoom interview took place just after news of the Supreme Court's possible overturn of Roe v. Wade was leaked. Maines says that, even more than "March March," she associates the song "For Her" with that issue.
"For me, that'll be very powerful in the show, to just think about all the things they're trying to take away from women and girls, our rights. It's just unbelievable. It's unbelievable!"
Alongside the new album's emotional impact, the Chicks took a fresh sonic approach thanks to the ultra-hot producer Jack Antonoff, who has worked with Taylor Swift, Lorde, Lana Del Rey and St. Vincent, among many others. He also won the Grammy Award in 2022 for producer of the year (nonclassical). The trio has nothing but praise for him and his work.
"He brought a process we weren't familiar with as far as recording," Maguire says. "And that was having the song just kind of happen. Not sitting around with an acoustic guitar and pad of paper. He is constantly fiddling with gear and sounds and can play anything, so if it's not the right vibe, he just gets on something else.
"The infinite possibilities can be a little overwhelming, but it also triggers melodies and lyrics and all kinds of stuff. We've all agreed that we don't want to go back to the other way."
Another adjustment for the Chicks is the addition of several new members to their band, one of whom is Maines' son, Slade Pasdar.
"He's 21," Maines says. "He's always been a good musician. During COVID, he worked on music every single day and got really good at guitar and piano and producing and writing. (For the 2020 tour) we were going to add an additional player to the band, and it wasn't going to be Slade. But after two years of honing his craft and maturing, it seemed like a natural choice. Why not?"
What The Chicks, Patty Griffin • When 7:30 p.m. June 14 • Where Hollywood Casino Amphitheatre, 14141 Riverport Drive, Maryland Heights • How much $30-$179 • More info ticketmaster.com