Editor's note: When The Who drew 34,000 to the Mississippi River Festival, the Post-Dispatch reported on the show the next day.
Who is The Who? To Pete Rudge, their manager, The Who is the "working class superstars" of rock music.
To Mississippi River Festival promoters, worried about a deficit season, The Who is last-minute money at the gate. To about 34,000 rock music freaks, The Who is four British lads who laid down a pulsating wall of sound last evening at the finale of the 1971 festival.
Armed with 10 1/2 tons of equipment that ranged from amplifiers to flashing red, yellow and blue lights, The Who performed at blast force for about one and a half hours last evening, danced around while lead guitarist Peters Townshend broke his guitar to bits on stage then rushed off, leaving frenzied youths storming and shouting for "more . . . more!"
The concert was a cultural happening for members of the counterculture in the St. Louis area. The concert was also testament that old, gut hard rock music is not dead despite the moaning of such soft rockers as James Taylor and the aging prophet Bob Dylan.
Sadly, too, it should be noted that the four British rock music lads, playing with fortissimo, attracted in one night the equivalent of almost the total number of persons who turned out to listen to the St. Louis Symphony Orchestra through' out the entire 1971 season of the Mississippi River Festival. (To tal attendance for the symphony programs was reported at 35,410, compared with the esti mated one-night crowd of 34,000 for The Who.)
Within the context of rock music, it must be fairly stated that The Who has delved the deepest into the rock essence. Despite rather tawdry showmanship, the members of The Who played with authority.
Their songs were charged with sweating energy, performed with near flawless enesemble and fascinating solo work. The gentlemen of The Who are not newcomers to rock, neither are they rip-off artists playing flashily and shallowly for big money.
The ensemble comprises Townshend, lead guitar; Roger Daltrey, lead singer; Keith Moon, drummer, and John Entwistle, bass guitarist.
Their repertoire ranged from "Summertime Blues" from their "Live at Leeds" album to selections from their rock opera "Tommy" to hit singles from their career capped by an encore of their "Woodstock" number. 
Crowd gathers under big top for Mississippi River Festival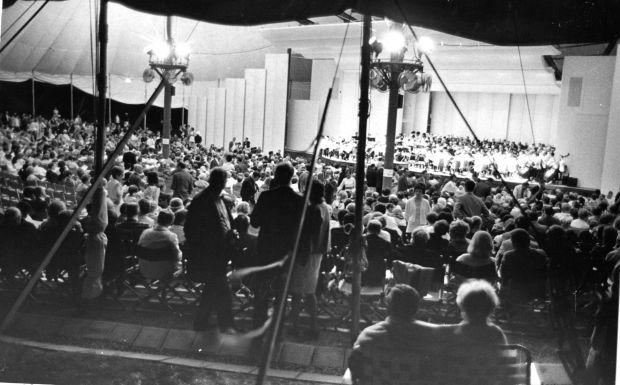 Mississippi River Music Festival -1969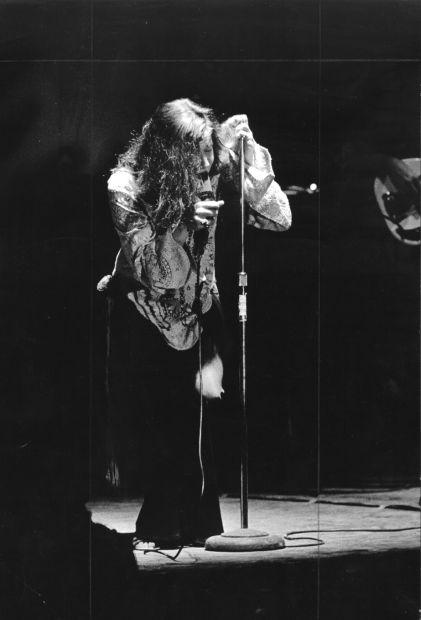 SIUE officials at Mississippi River Festival in 1969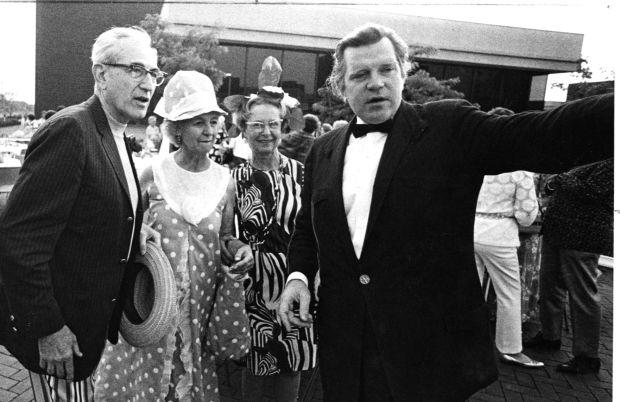 Fashion at Mississippi River Music Festival - 1969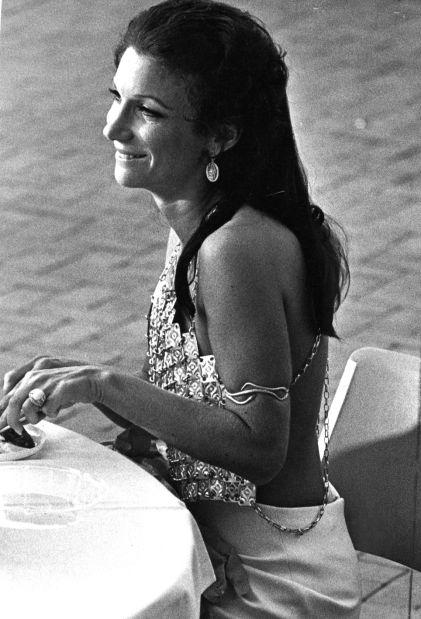 Mississippi River Music Festival 1970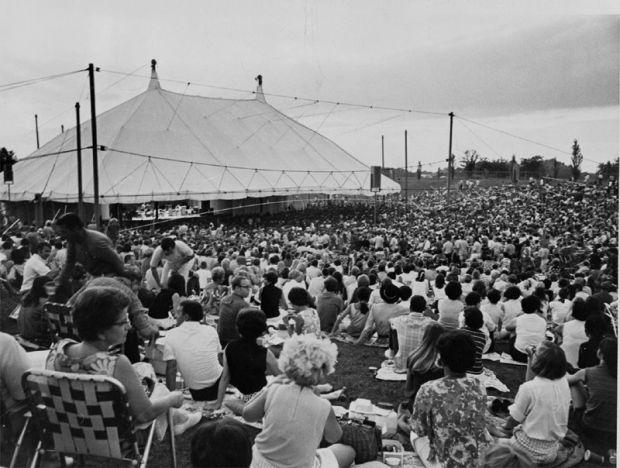 Mississippi River Music Festival -1970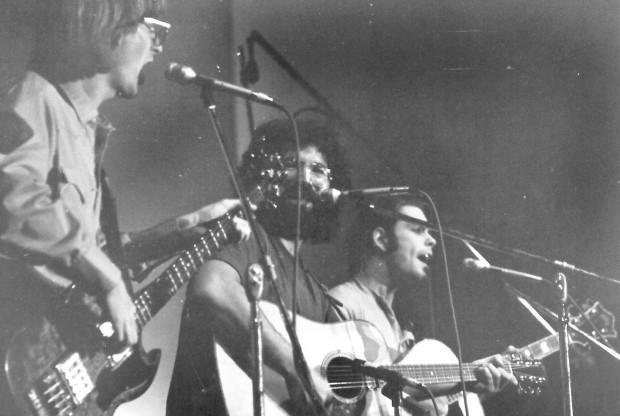 Mississippi River Music Festival -1970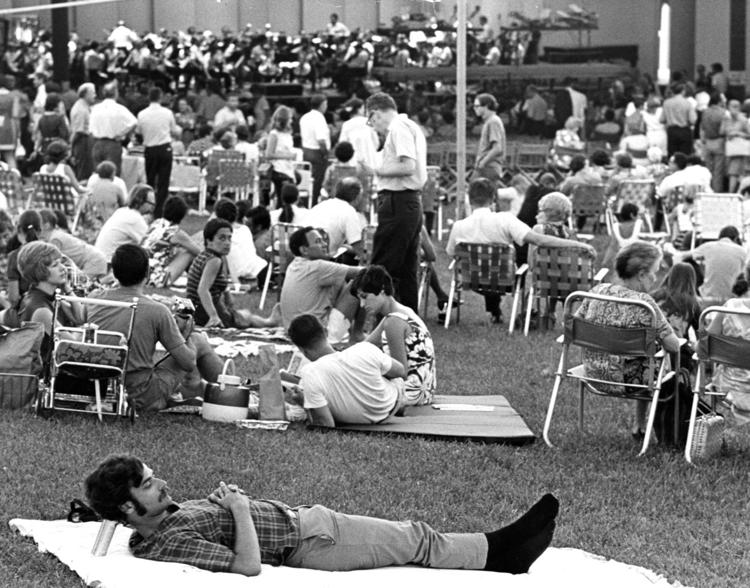 The Who play the Mississippi River Festival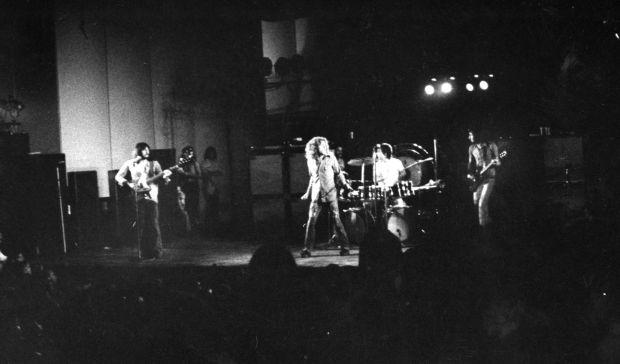 Concertgoers in crowd at Mississippi River Festival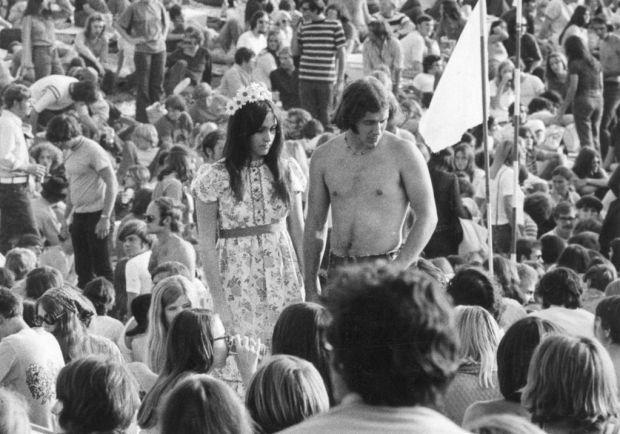 Mississippi River Music Festival 1971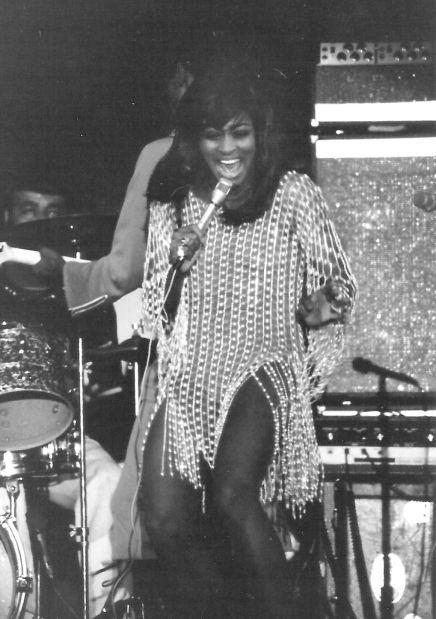 Mississippi River Music Festival -1971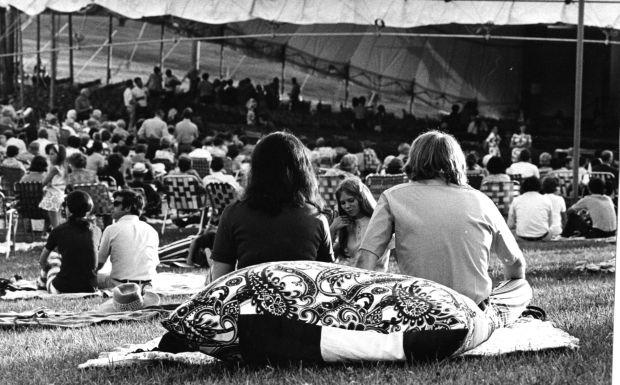 Mississippi River Music Festival -1971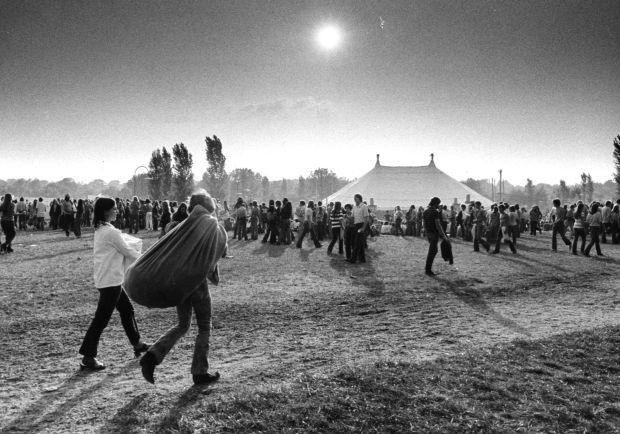 Mississippi River Music Festival - 1971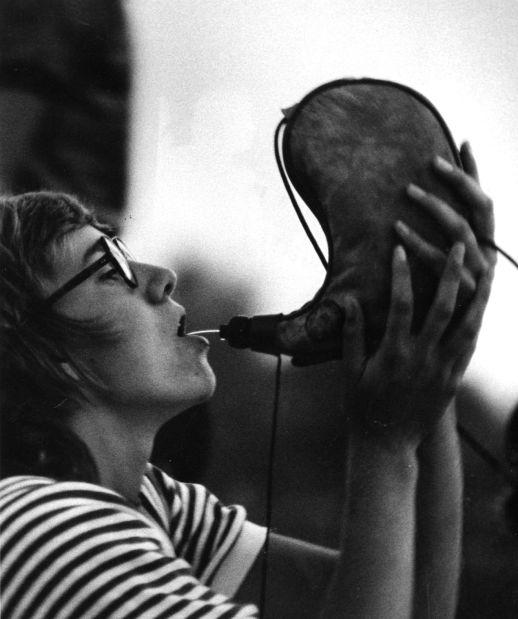 Mississippi River Music Festival -1971
John Entwistle of The Who files past volunteers at Mississippi River Festival
The Who play the Mississippi River Festival in 1971
Mississippi River Music Festival -1971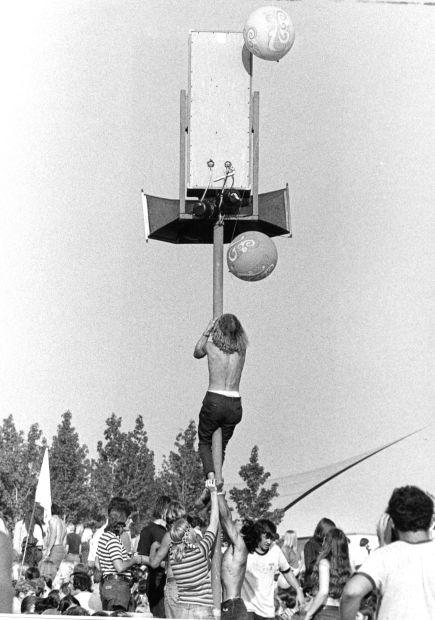 Reviews of The Who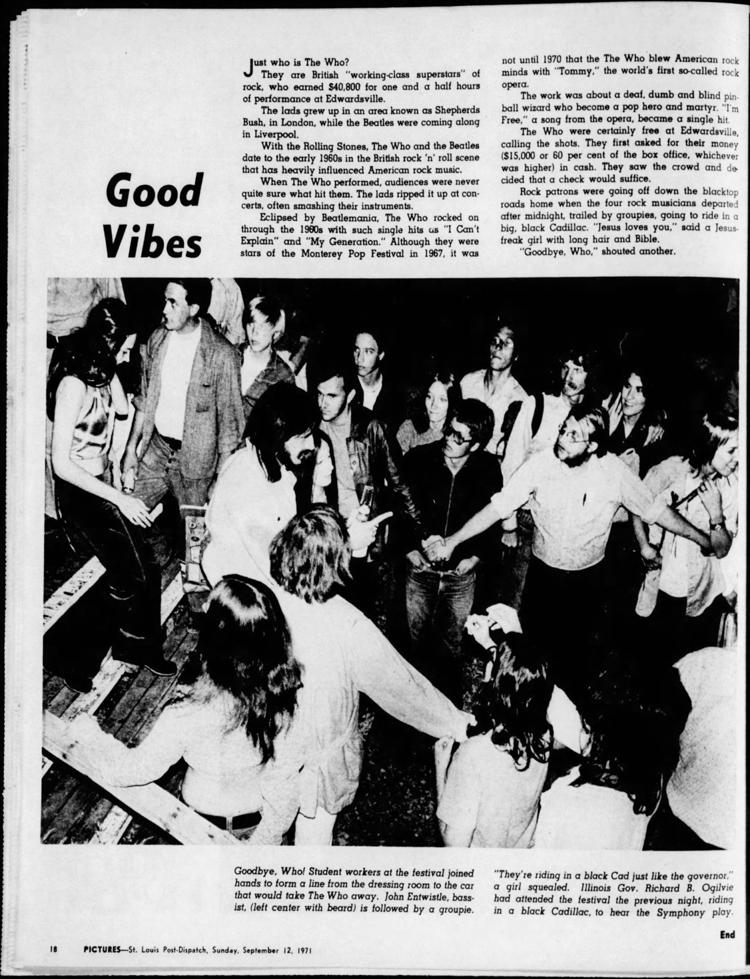 Reviews of The Who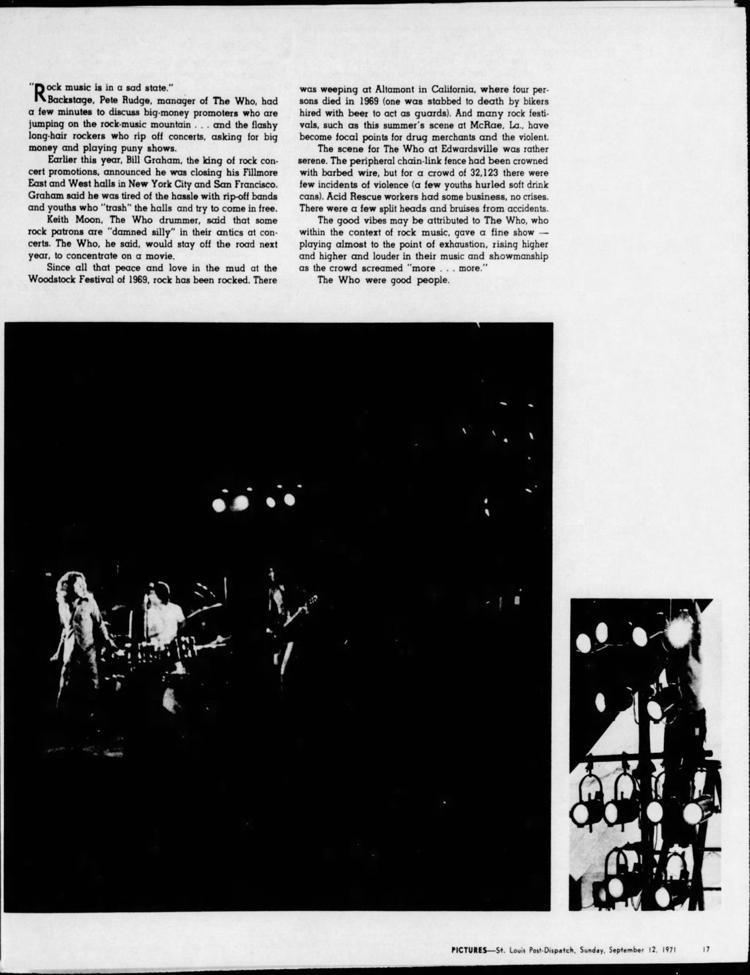 Reviews of The Who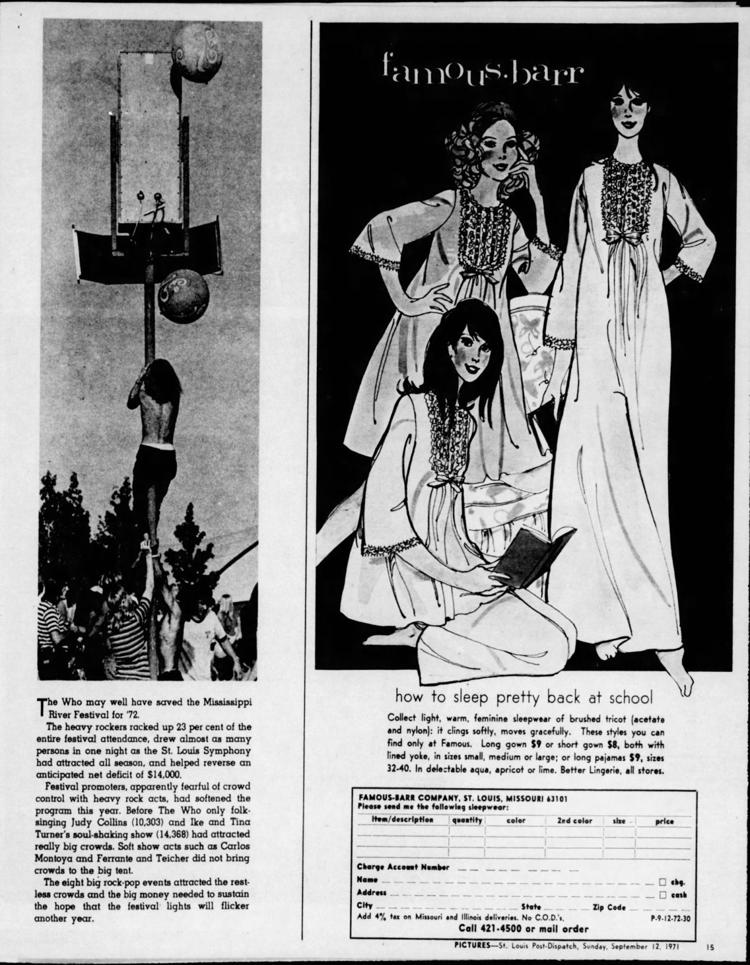 Reviews of The Who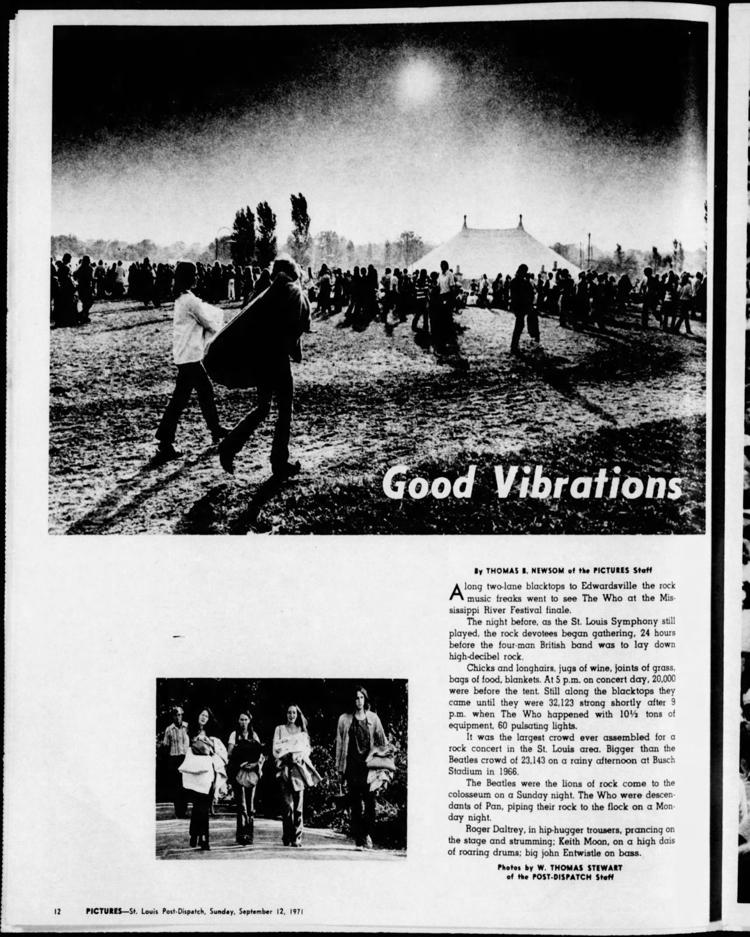 Mississippi River Music Festival -1972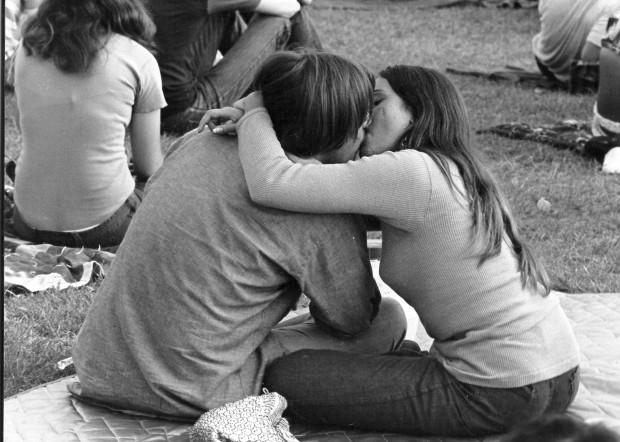 Mississippi River Music Festival -1973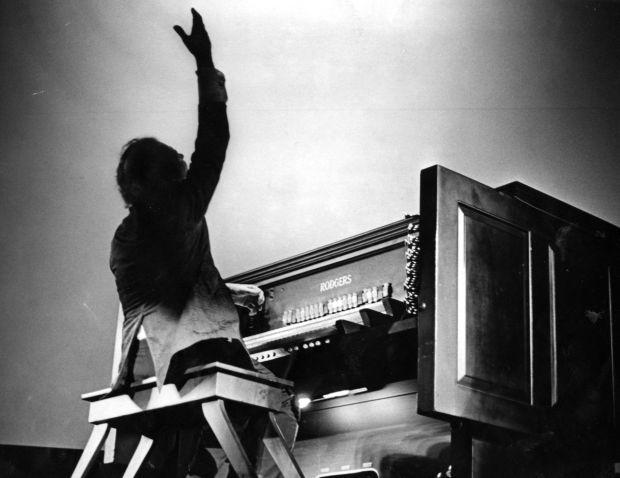 Mississippi River Music Festival - 1973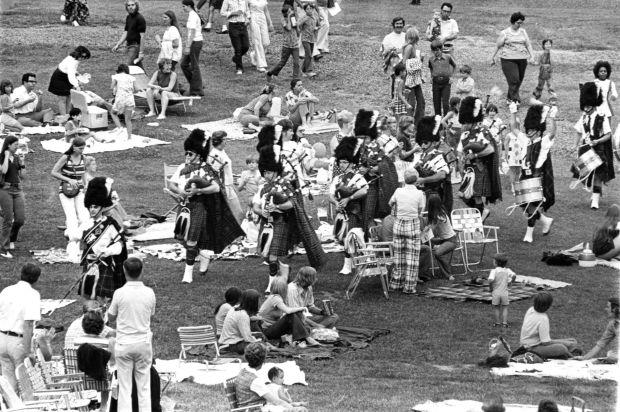 Mississippi River Music Festival - 1976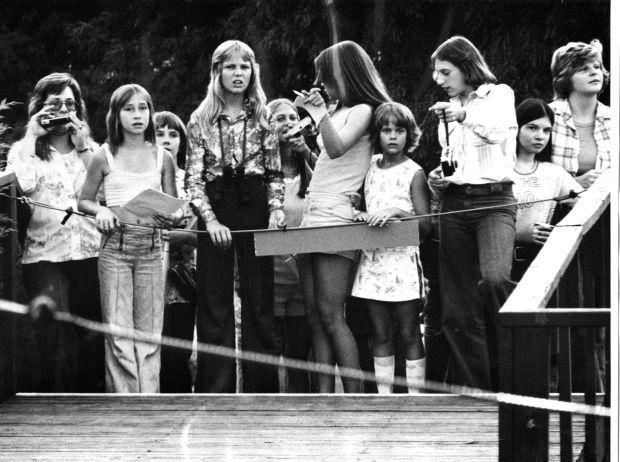 Doc Severenson: July, 1973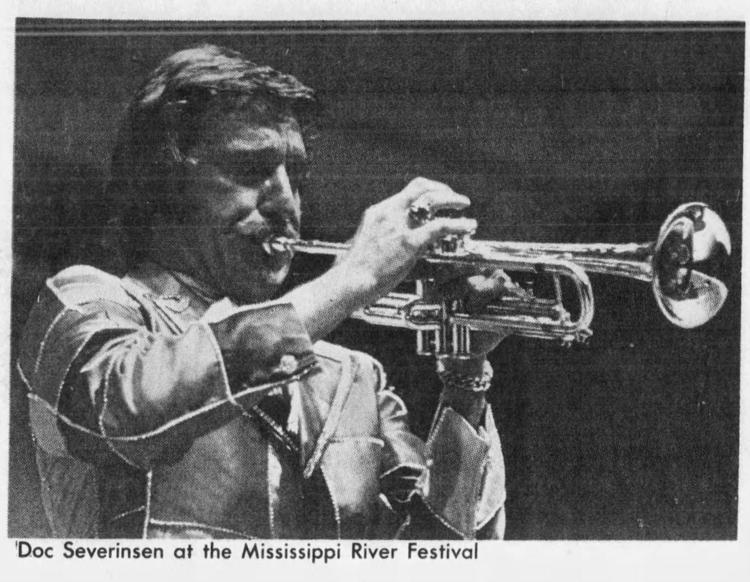 Pipes and Drums: 1973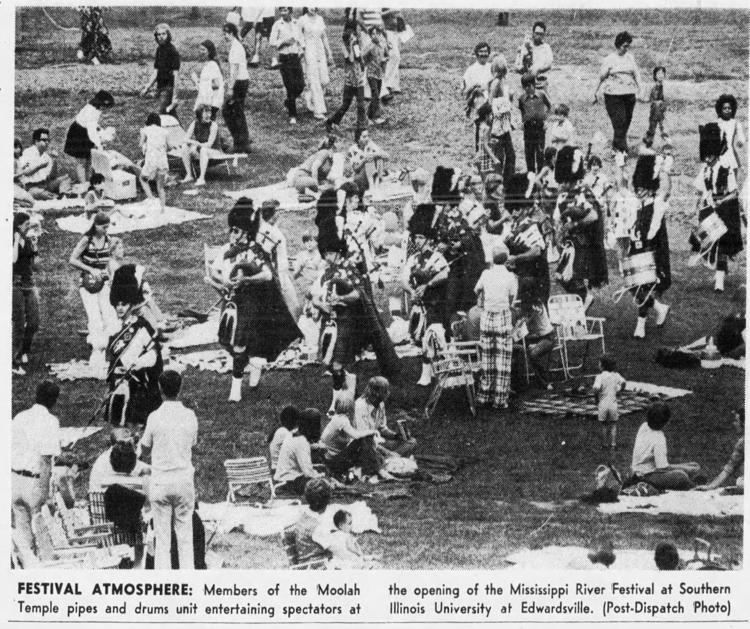 The 'Bestival' - Announcing the 1975 season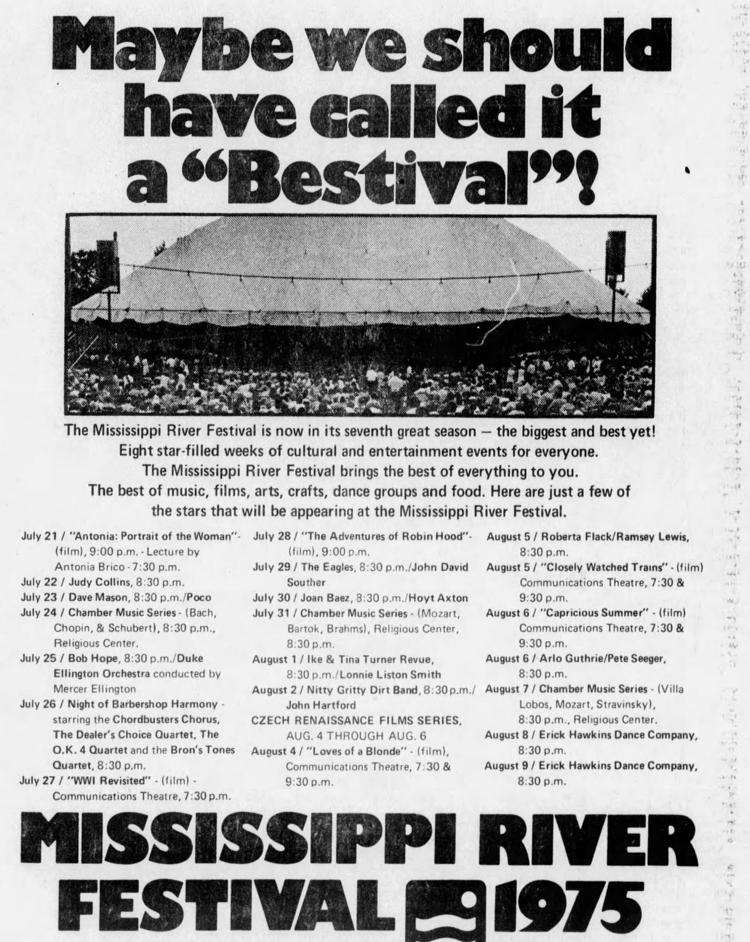 Stephen Stills - 1975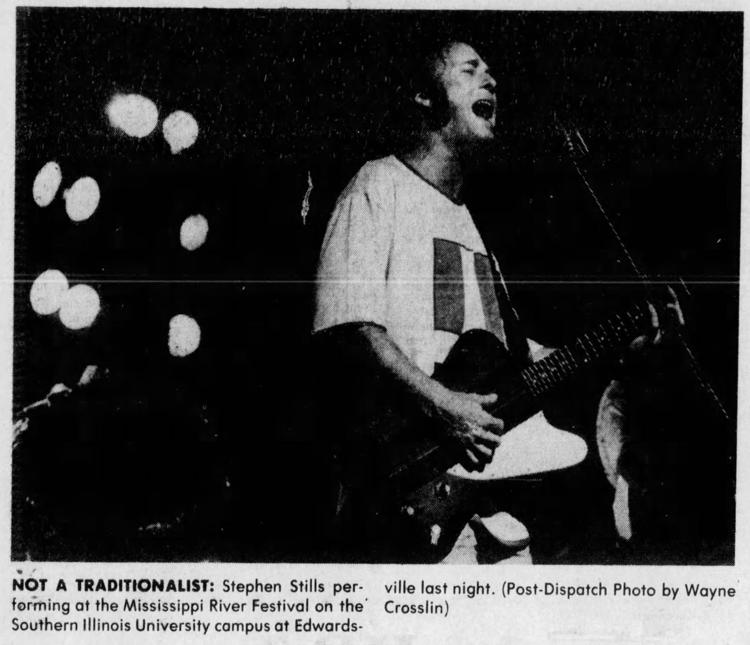 Doobie Brothers review - 1979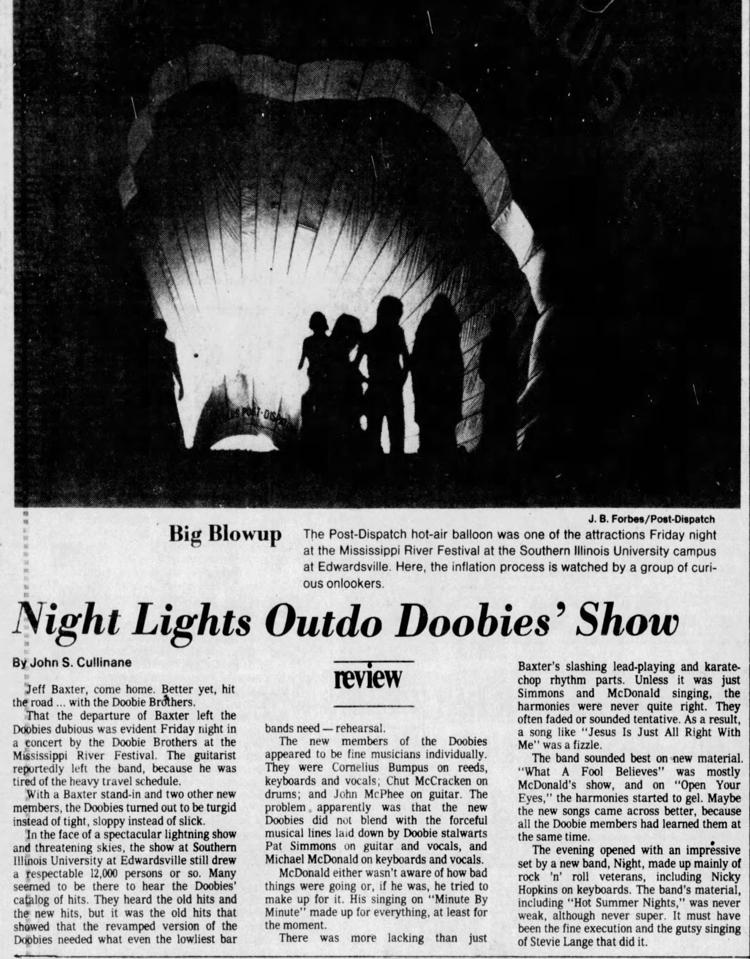 May 22, 1981: The end of the line