David Sanborn and Bob James released their landmark, Grammy-winning album "Double Vision" in 1986, but the famed jazz instrumentalists never got a chance to put together a tour to support it.
More than 30 years later, it's finally happening.
"Better late than never, right?" David Sanborn says with a laugh, speaking by phone from his home in New York City.
Sanborn, who grew up in Kirkwood, has a long string of albums under his own name and has lent his instantly identifiable saxophone sound to pretty much everybody who is anybody in the music business.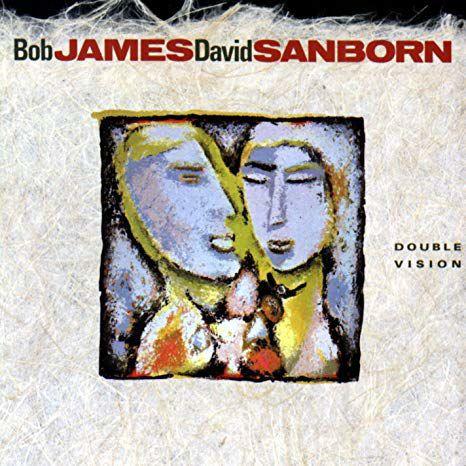 That's him on David Bowie's "Young Americans" and James Taylor's "How Sweet It Is (To Be Loved by You)." He played at Woodstock with the Paul Butterfield Blues Band and on albums by Stevie Wonder, Elton John, Linda Ronstadt, Carly Simon, the Eagles, the Rolling Stones, and on and on.
But it was on a jazz cruise (run by another St. Louisan, Michael Lazaroff) earlier this decade that Sanborn, James and bassist Marcus Miller, a frequent Sanborn collaborator who also played on "Double Vision," finally got the idea to put together a tour.
When the record was released, Sanborn says, "it just took off and became really popular (spending 63 weeks on the Billboard charts). But our individual careers consumed so much time that we could just never put enough time aside to do a meaningful tour."
When the trio reunited on the cruise, he says, "we were struck by the fact that this is really good music, and it has stood the test of time. So why don't we try and go out on the road? This could be the last time we could have a chance to do this."
Over the years, "Double Vision" has become a defining album of smooth jazz. But back then, as Sanborn points out, "that genre didn't even exist."
"It was created around certain artists and certain records," he says. "You know, it was George Benson, Al Jarreau, Grover Washington Jr. and me, and that was kind of it. We used to be played on these stations called the Quiet Storm, where they would play jazz that was more contemplative, I guess you would say."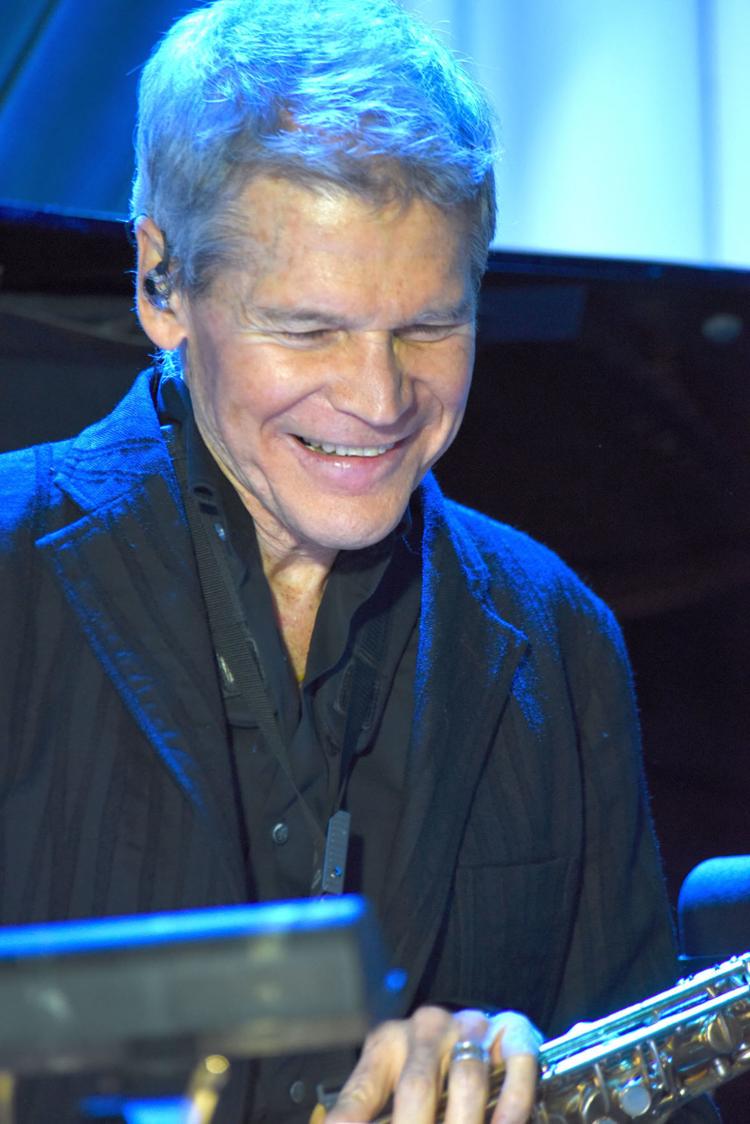 To an extent, "smooth jazz" has become a pejorative, and rightly so, as it devolved from a tasteful, if somewhat restrained, mix of jazz and R&B into a lightweight, albeit lucrative, background-music pabulum. Sanborn says the intentions behind "Double Vision" went beyond that. His playing is rooted in R&B, and he's comfortable playing many different styles.
"I never thought of the record as being innocuous," he says. "I know that we wanted to establish a kind of mood."
To do that, they brought in Miller, legendary drummer Steve Gadd, producer Tommy LiPuma and Jarreau, who sang on the album's one vocal track, "Since I Fell for You."
"Al — oh my God, he was so great," Sanborn says of his friend, who died in 2017. "He really hit that sweet spot between jazz and pop. He was just a very gifted musician. He could really deliver a song and was a great performer. A great artist."
For the tour, Sanborn, James and Miller will be joined by drummer Billy Kilson and vocalist Larry Braggs. Kilson has played in other configurations with both Sanborn and James and is also known for his work with Dave Holland, George Duke and others. Braggs was a longtime lead vocalist for Tower of Power and is a member of the Temptations.
In addition to the "Double Vision Revisited" tour, Sanborn is working on a multiplatform program called "Sanborn Sessions." It's a loose, informal version of his influential "Sunday Night/Night Music" NBC program of the late 1980s/early 1990s mixed with a bit of, say, "Live at Daryl (Hall)'s House."
"We do it from my home studio," he says. "I have a couple different artists on, and we talk about music and the creative process. We rehearse and work out a tune. It's very relaxed, fly-on-the-wall stuff."
Some of his guests for the show, which he hopes will launch in October, include James, singer-songwriter Jonatha Brooke, vocalist/pianist Kandace Springs, guitarist Charlie Hunter, and St. Louis' own Michael McDonald and Brian Owens.
Alas, Sanborn's familial ties to St. Louis have been severed, as family members have either moved or died. "But I certainly have long, pleasant memories of growing up there," he says. "The great experiences I had in Gaslight Square and all the different music places around town. It was a real music town, and I'm so grateful for that."