It's here: the start of Stéphane Denève's tenure as the 13th music director of the St. Louis Symphony Orchestra.
This weekend marks the start of the SLSO's 140th year, as Denève sets the tone for the season in a program that mixes contemporary works (including a world premiere) with the familiar, and French and American music, reflecting both his own status as the French leader of an American orchestra and St. Louis' own background. The orchestra's first artist-in-residence, pianist Jean-Yves Thibaudet, will solo in Maurice Ravel's Piano Concerto in G.
"I've been dreaming and thinking of it and preparing, all of that, for so long," Denève says.
He notes that, between the Forest Park concert last week and the opening weekend John Williams concerts at Powell Symphony Hall, "I will make music for and share music with maybe between 20,000 and 30,000 people. And it is wonderful because I feel a little bit like I will be able to show every part of what I love. Every concert has meaning."
Marie-Hélène Bernard, SLSO president and CEO, says Denève is the ideal person to lead the SLSO now.
"I admire him as a human being," she says. "He is a man of the heart — very caring. You see that when he works with the chorus and orchestra. He has strong views on friendship, and he has deep respect for the transgenerational experiences, history and legacies of those who came before him, especially Leonard (Slatkin), David (Robertson) and Hans (Vonk).
"As a musician, he's very compelling, intelligent and creative," Bernard says of Denève. "He's been working with us since '03, so this is the culmination of a relationship that started 16 years ago. Music is a lifelong pursuit. It grows on us, and that continues through life. For me, this is what this is all about."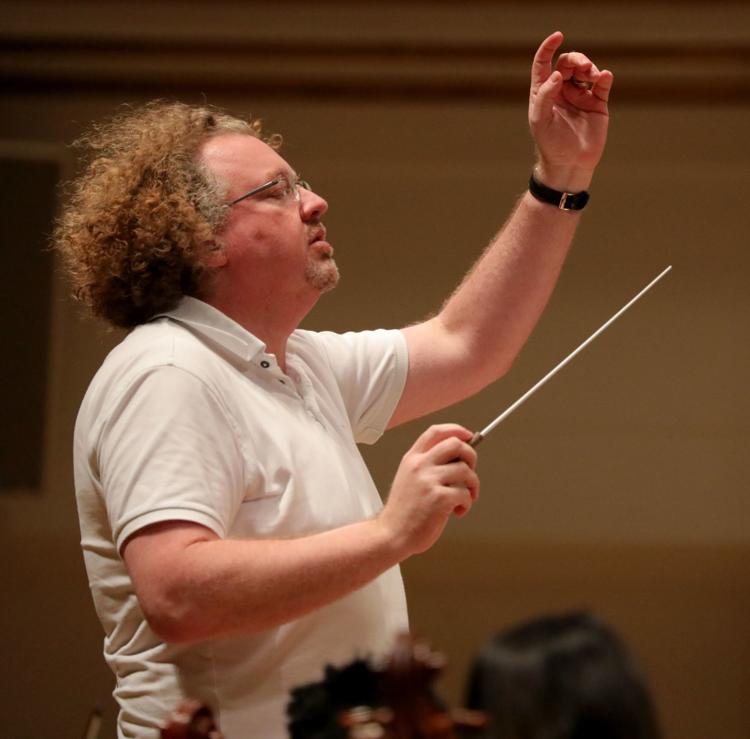 Erik Finley, SLSO vice president and general manager, says Denève's official start as music director is something the organization has been waiting for — "the burgeoning of this relationship."
"We know Stéphane so well as an artist and all the things he's done here," he says. "Now he'll explore this repertoire that he's so well known for, as well as some of the music he's not as well known for. There's this whole breadth of repertoire, this season and in every season afterward, that we get to start to explore together."
Finley is especially excited about some of the works Denève and the orchestra will perform together, including Gustav Mahler's powerful Symphony No. 2, the "Resurrection" (the second week of the subscription season) and Dmitri Shostakovich's Symphony No. 10.
"They're in his repertoire, but these are music director pieces," Finley says. "We finally get to do these massive, sprawling pieces with him."
Planning the season with Denève and putting together programs "with juxtapositions of different eras and completely different composers," he says, has been fun.
"There's a give and take in the program, too," Finley says. "Even if it looks good on paper, we listen through them together and talk about what works and what doesn't. There's been a lot of care from him, really crafting experiences for audience members.
"He's such a sharing person in the way he brings people along, telling them about the program and why he selected certain pieces. I can't wait to see how the audience reacts to that."
There are other changes coming this season, like a new pricing strategy (tickets now start at $15 for the classical series), a new logo and enhanced experiences for patrons, all intended to be more welcoming.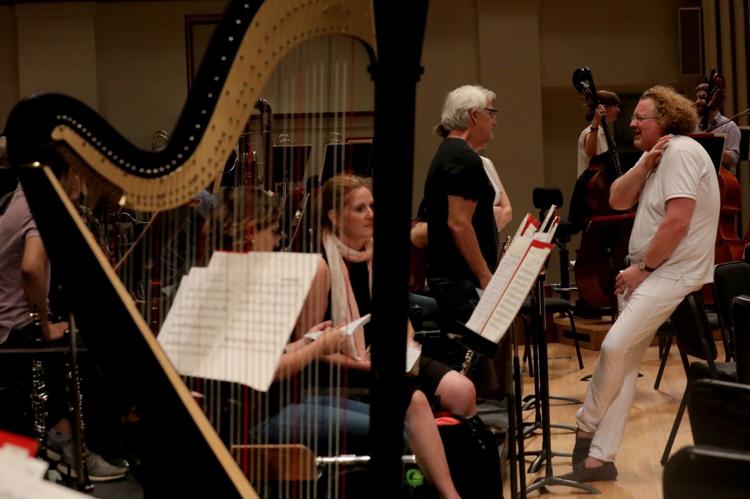 Among the conductors making debuts is Masaaki Suzuki (Nov. 9-10), "one of the living masters," Finley says. "He's very selective about the orchestras he visits."
Others include Andrew Grams (Nov. 29-Dec. 1) and Nikolaj Szeps-Znaider (Jan. 31-Feb. 1).
Among returning guest conductors are Edo de Waart (Oct. 4-5), conductor laureate Leonard Slatkin (Oct. 12-13), Nicholas McGegan (Feb. 29-March 1), John Adams (March 27-28), John Storgårds (April 3-5), resident conductor Gemma New (April 17-18) and Cristian Măcelaru (April 24-26).
Pianist Joyce Yang will make her SLSO debut (Oct. 4-5), as will cellist Gautier Capuҫon (May 8-9). Returning are Thibaudet (Sept. 21-22, Jan. 17-19, May 1-3), Simon Trpčeski (Nov. 22-23) and Jeremy Denk (March 27-28). So are violinists Karen Gomyo (Oct. 18-20), James Ehnes (Nov. 2-3), Gil Shaham (Nov. 15-16) and Baiba Skride (Feb. 15-16).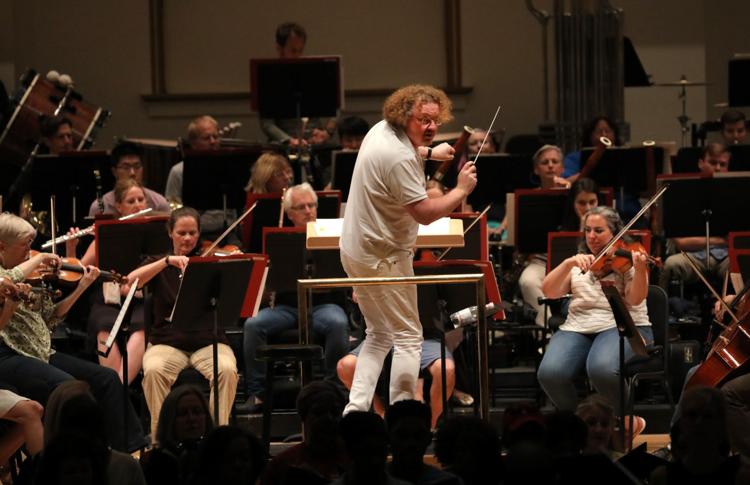 A host of singers are new to Powell Hall, including bass-baritones Dashon Burton (Nov. 9-10) and Davóne Tines (Feb. 7-9), soprano Ellie Dehn (Feb. 7-9) and mezzo-soprano (and St. Louis native) Jennifer Johnson Cano (Feb. 7-9). Mezzo-sopranos Kelley O'Connor (Sept. 27-28) and Isabel Leonard (March 13-14), soprano Joélle Harvey (Sept. 27-28) and bass-baritone John Relyea (March 13-14) return.
Five SLSO musicians will take the solo spotlight: concertmaster David Halen (April 24-26), associate principal violin Kristin Ahlstrom (Dec. 6-8), violin Angie Smart (Dec. 6-8), principal oboe Jelena Dirks (Oct. 12-13) and associate principal flute Andrea Kaplan (Dec. 6-8).
Denève says he's eager "to create the sound with the orchestra. It's a very important thing to me to get together and find our sound, between the history of the orchestra and my own views.
"I really hope that these next few weeks will be an opportunity to meet so many people and to have them call me Stéphane, to make music for them, and know that I love to know them and to know for whom I'm making music. To break any kind of barrier is to me the most important thing. I'm there for the entire community, and I really can't wait."