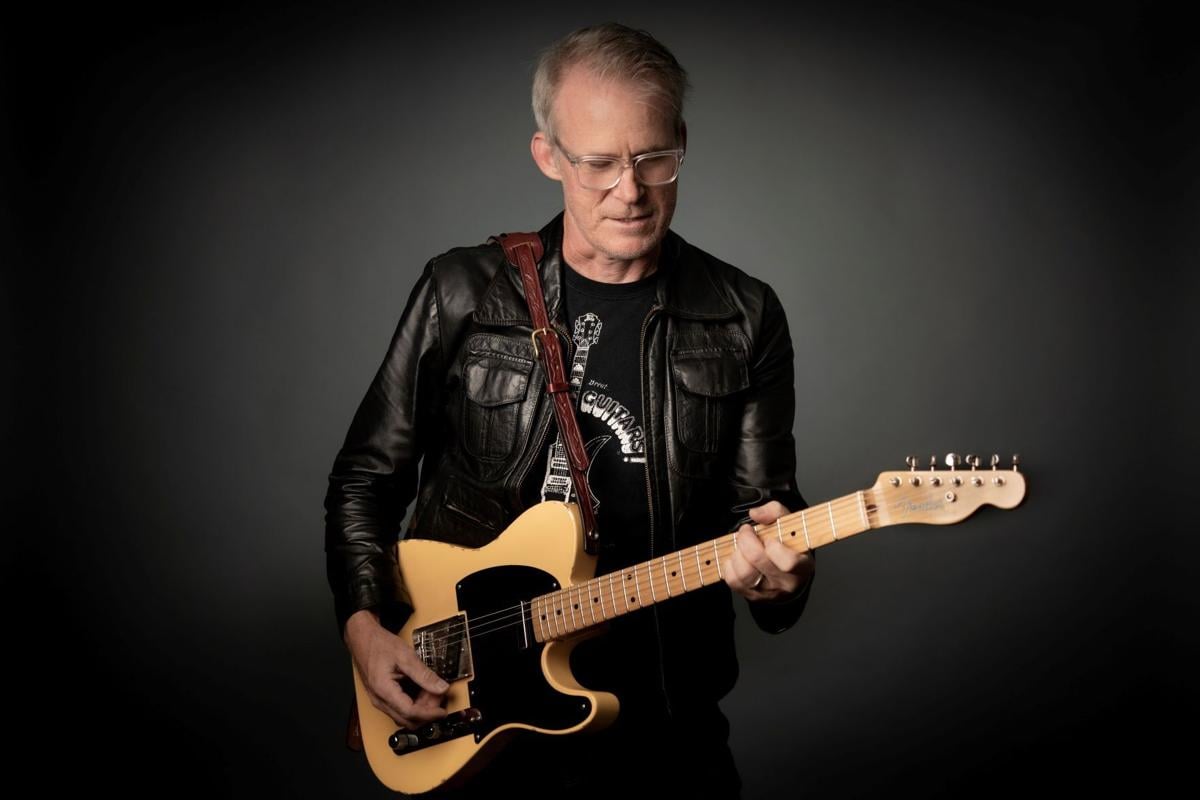 With a new album, "Electro Melodier," ready for release July 30 and a tour set to begin Aug. 7 at Chesterfield Amphitheater's Open Highway Music Festival, Son Volt frontman Jay Farrar recently found himself short by one band member.
Three weeks ago, the group announced that longtime guitarist Chris Frame had decided to "take a break," bidding him "farewell with warm wishes" and noting that he "will always be a member of the Son Volt family."
There wasn't time to speculate who might fill the position, as the same announcement welcomed Bottle Rockets guitarist John Horton to the band.
Horton is seemingly the right person for the job in several regards: His fine fretwork has been a feature of the Bottle Rockets' sound for nearly 20 years, helping to maintain that band's status — alongside Son Volt — as being among the best Americana music has to offer. There's also an element of physical proximity: Farrar lives in south St. Louis, Horton in Maplewood.
Then, too, there's this: Horton was eminently available.
In March, Bottle Rockets frontman Brian Henneman announced that he was retiring from the band, citing his desire to stay home and be "a good husband, a good neighbor, a responsible homeowner and a little dog's daddy."
At the time, Horton says, his predominant thought was, "Now what?"
So the chance to join Son Volt is a timely one. Horton says he's "excited to be playing Jay's music," to delve into "that depth of catalog."
From Farrar's point of view, the move also made sense because, not only have the two known each other since before Horton joined the Bottle Rockets, but Horton has already played on a couple of Farrar's records: the 2003 solo album "Terroir Blues" and Son Volt's 2005 release, "Okemah and the Melody of Riot." And they've played together a number of times in the country covers band Colonel Ford, which also features Farrar's brother Dade and former Son Volt guitarist Gary Hunt.
"John's guitar style and versatility keeps you guessing as to what influences he's drawing from, and I think that elusive quality is great," Farrar says, adding that the departing Frame was a fan of Horton's playing as well. "So it feels like we're all part of the same continuum — in a way."
Horton grew up in rural Franklin County and moved with his family to Washington, Missouri, where he attended St. Francis Borgia Regional High School. His musical education came courtesy of his mother's "small but mighty" record collection and his mother's family, some of whom would bring instruments to family gatherings. For a time, his uncle Steve played with the soul duo Mel & Tim ("Backfield in Motion").
When Horton saw a classmate playing guitar in a talent show, "it clicked," he says. "It was like, 'Oh, you can play this music that you're into.'"
Initially, Horton says, he was a typical KSHE kid. He liked the Beatles, Rush, Led Zeppelin, the Police and U2. By the time he formed his first band, Blind Mary, his bandmates were turning him onto some hipper stuff: Pylon, R.E.M., the Modern Lovers.
For a time, Horton attended Webster University and later got a job at Vintage Vinyl, a musical education in itself. Blind Mary morphed into the New Patrons of Husbandry, which began gigging at St. Louis venues including the Broadway Oyster Bar and the High Pointe.
Horton had met fellow musician Kip Loui at Webster, and he credits Loui with turning him on to more singer/songwriter-oriented material. He would later play in Loui's bands the Stonecutters and Belle Starr. He also was a member of Bob Reuter's Kamikaze Cowboy. Laughing, he refers to that time as "mining that Americana/roots-rock scare of the '90s."
Along with the material he was playing, Horton's guitar style evolved. "I started to get the flavor of this stuff," he says. "You'd dig around as much as you can, because there was no internet."
He cites influences as various as Grady Martin (a member of Nashville's studio "A-team"), Cliff Gallup (who played with Gene Vincent) and blues great Freddie King.
A brief move to Nashville, Tennessee, landed Horton a job playing with Mike Ireland & Holler. He returned, toured with Jay Bennett and Edward Burch, became a member of Magnolia Summer, and joined forces with Henneman for the first time, playing bass in an early lineup of Diesel Island. Sometime after guitarist Tom Parr left the Bottle Rockets, Horton got the nod to fill that slot.
Playing with the Bottle Rockets, he says, was "really challenging. Brian is kind of a punk-rock guitar player. Even though the band doesn't have any overt punk influences, there's a definite kind of punk-rock mentality. I learned how to play loud and aggressive in the Bottle Rockets."
In general, Horton thinks of his own playing style as being comparable to "a sous chef. I expedite, try to problem solve, provide texture." Overall, he says, "I think the goal is to be efficient and musical." He doesn't think of himself as much of a songwriter, preferring to work instead on his playing skills.
And right now, he's getting as much of that as he can handle. In addition to learning Son Volt's material, Horton is preparing to play some shows with country singer-songwriter Otis Gibbs and is also looking to join fellow former Bottle Rockets Keith Voegele and Mark Ortmann as the backing unit for pop-rocker Marshall Crenshaw on some Midwest dates. And he's still a member of Colonel Ford, which plays regularly around town.