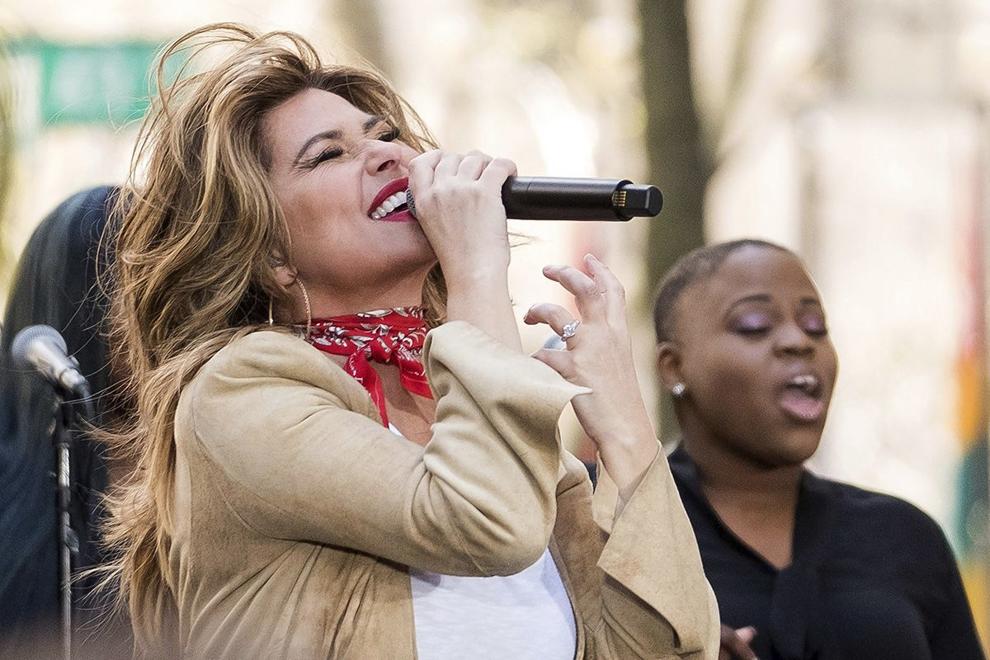 For many of today's veteran performers, a farewell tour doesn't actually mean goodbye.
Often, the tours are marketing gimmicks. They've been successful for big-name acts such as Cher, whose many retirements from the road epitomize the farewell fake-out. ("I can't do another one because I'll be dead," the 68-year-old Cher joked at her 2014 stop in St. Louis. "I'm really not coming back this time, I swear to God.")
Shania Twain, who comes to Enterprise (formerly Scottrade) Center on Wednesday, could fall in line with Cher if she isn't careful. The Canadian country-pop singer in 2015 talked up the fact that her "Rock This Country" tour would be her farewell.
At the time, she was significantly younger than most performers who call it quits. She said then that her retirement would be from touring and not from making music.
"I love music so much. But the performance side of it I feel is a phase in my life," she said at the time in a Q&A with reporters. "I've been doing it for so long. I'll be 50 this year (she's 52 now) and been onstage since I was 8 years old, and I've put my fair share into performance. The timing is right to do other things musically."
The "You're Still the One" singer said she missed making records and needed to get back to that. Her last album at the time was "Up!" (2002).
"If I'm distracted by all facets of the tour, how much music am I really going to be able to write, and how many albums am I going to be able to make? I can't do them both at the same time."
Apparently, Twain figured out how to do both, releasing her "Now" album in 2017 and deciding she wasn't finished with the road after all. Twain's reps declined an interview request for this story.
What Shania Twain, Bastian Baker • When 8 p.m. Wednesday • Where Enterprise (formerly Scottrade) Center, 1401 Clark Avenue • How much $22-$395 • More info 1-800-745-3000; ticketmaster.com