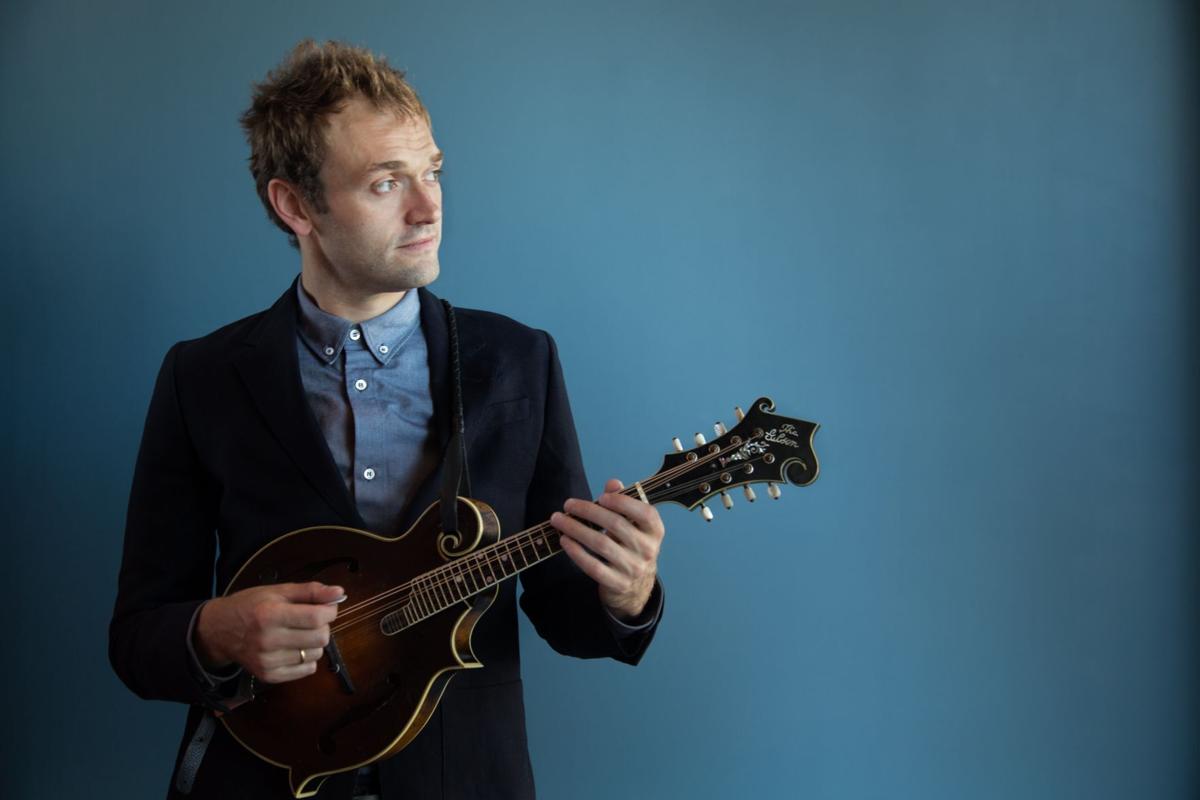 The last time Chris Thile was on a St. Louis stage, the multihyphenated artist — he's a mandolinist-singer-songwriter-composer-producer-radio personality — was hosting a 2019 episode of "Live From Here," the popular radio variety show that last year became one of the many cultural casualties of the pandemic.
But his memory of that show, which featured the St. Louis Symphony Orchestra among other guests, is particularly sweet.
"That was one of my favorite 'Live From Here' episodes," Thile says by phone from his home in Brooklyn. "Doing that show, with the power of the St. Louis Symphony behind it — just to get to play with them. When I listen back to that show, it feels like a magic trick every time."
On April 10, the Grammy-winning artist returns to St. Louis to host the Sheldon Concert Hall's "Family Reunion" gala, which will feature performances by many Sheldon favorites, including Wynton Marsalis, Rosanne Cash, John Pizzarelli, Dianne Reeves, Sarah Jarosz and Peter Martin.
By necessity, most of the artists will appear via video. But Thile will actually be present on the Sheldon stage.
"Yes! I'm going to be physically present, which is so exciting," he says. "I'll just be clear of my two weeks post-vaccination."
He's looking forward to returning to the Sheldon, where he has appeared a number of times.
"In my opinion, it's one of the finest halls in America," he says.
The fact that the show is a fundraiser for the nonprofit organization plays into a concern Thile has had throughout the pandemic.
"How are our favorite places faring?" he wonders. "And the people that make them tick — how are they doing? We musicians are sort of the face of how COVID is impacting the music industry, but it impacts institutions like the Sheldon just as much. To get to go out there and celebrate the miracle of acoustics that that hall is, it's a responsibility that I am very grateful for."
As it happens, the show's lineup — an eclectic mix of top-shelf artists — is oddly reminiscent of his radio show.
"I hadn't thought about that, but it is 'Live From Here'-esque," he says with a laugh. "So I'll feel right at home."
Thile has tried to keep himself occupied in the past year, spent primarily with his wife, actress Claire Coffee, and their young son, but he says the experience was "like trying to construct some sort of a Rube Goldberg apparatus — finding a way to cobble it together and trying not to drive each other crazy. Musically, there are ways in which it felt like slogging through quicksand. But then there's another way in which it felt like a sabbatical."
He did manage to make music, though, as well as future plans. A new album with the progressive bluegrass/classical acoustic band Punch Brothers is in the works, and Thile has been talking with his former Nickel Creek bandmates about a reunion project.
Mostly, he's been working on a new album of his own, featuring just voice and mandolin, which he co-produced with his wife while riding out the pandemic in Hudson, New York.
"It's kind of a meditation on spirituality, coming from a place of extreme spiritual ambiguity," he says. "During the pandemic, I didn't hang out with very many people, but I got to hang out with my demons a lot. Just thinking through a lot of these things — the ways in which spirituality is manipulated by organized religion for both good and evil is endlessly fascinating to me, especially as someone who was raised with a whole lot of religion. I never had the explosive rebellion from it; I kind of had an amicable breakup with it."
The album, he says, likely will be released in June.
In the meantime, he's looking forward to visiting the Sheldon and getting back to live performances in general — which, as it turns out, ties into the theme of the record.
"The opportunity to come together with people over something beautiful — whether it's music or comedy or a painting or a meal or a beer — those moments help us relate to each other as humans who are involved in the same struggle of figuring out what our lives are going to be about," he says. "That feels like religion, in a way, to me."
What The Sheldon Gala: "Family Reunion" • When 7 p.m. April 10 • Where Registration required for access • How much Livestream is free • More info 314-533-9900; thesheldon.org