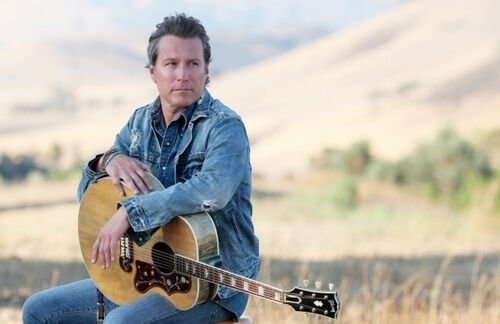 John Corbett knows some fans will come to his concert at the Gramophone next week not to hear him sing and play guitar but to gawk at the guy who played one of Carrie Bradshaw's beaus on "Sex and the City."
And that's just fine with him.
"If clubs put on the marquee the guy from 'Sex and the City' or 'My Big Fat Greek Wedding,' I don't care," he says. "It doesn't hurt my feelings. I just want them to come out. I need the club owners to have a packed house. If it's not a packed house, they won't ask me to come out again, so I don't care how they get them there."
Unbeknownst to some fans of Corbett's acting career, which has also included TV shows "Northern Exposure" and "Parenthood," he has always been a musician as well. He didn't release his debut self-titled country album until 2006. His new album is "Leaving Nothin' Behind."
Corbett considers music and acting his passion, along with painting.
"I always like to paint," he says. "And whether I'm sitting in a room with my buddies rehearsing a song or painting or getting ready to work on an indie movie, I get excited about all of them in a different way. But the thing I really like about playing live shows than working on TV is I'm the boss — I'm the director. I tell the guys what we're gonna do and how long we're gonna play."
Corbett was 7 years old when a family friend first showed him his way around an acoustic guitar. He played in bands in high school and dreamed of hitting the big time with a rock group.
He discovered acting in his mid-20s while at junior college and got a role in a college production of "Hair." He moved to Hollywood, dabbled in theater, then booked a Samsung commercial that put $80,000 in his pocket the first year it ran.
Over the next three years he appeared in 50 national commercials. A thriving acting career put music on a back burner until his debut release.
He then found himself opening for the likes of ZZ Top, Carrie Underwood, Keith Urban and Charlie Daniels. "I had a great booker back then," he says.
During that period, Corbett says his concerts were "a shock to people" and he felt he had something to prove.
"People paid a lot to see (the headliners) and then this actor comes out," says Corbett, who credits musician David Allan Coe with teaching him how to claim a stage, making that space his own, and dealing with bullies in the crowd.
On the first album, Corbett and his band, which he describes as a "little four-piece with the same setup as the Beatles," strived to make 12 No. 1 country hits.
But on "Leaving Nothin' Behind," he no longer considers himself a country act, preferring the tag Americana. He says the album is more in the vein of the Eagles, Neil Young and early Kris Kristofferson.
"I took seven years to make a second record," Corbett says. "When I made the first record, I had never had a show in front of people. But 600 shows and seven years later I thought I was ready to make another record and wanted it to be more personal."
He says he wasn't trying to make hits with his first album —just songs.
"On the first one, there were songs I never once performed because I wasn't crazy about them," he says. "But I'm crazy about this one."
---