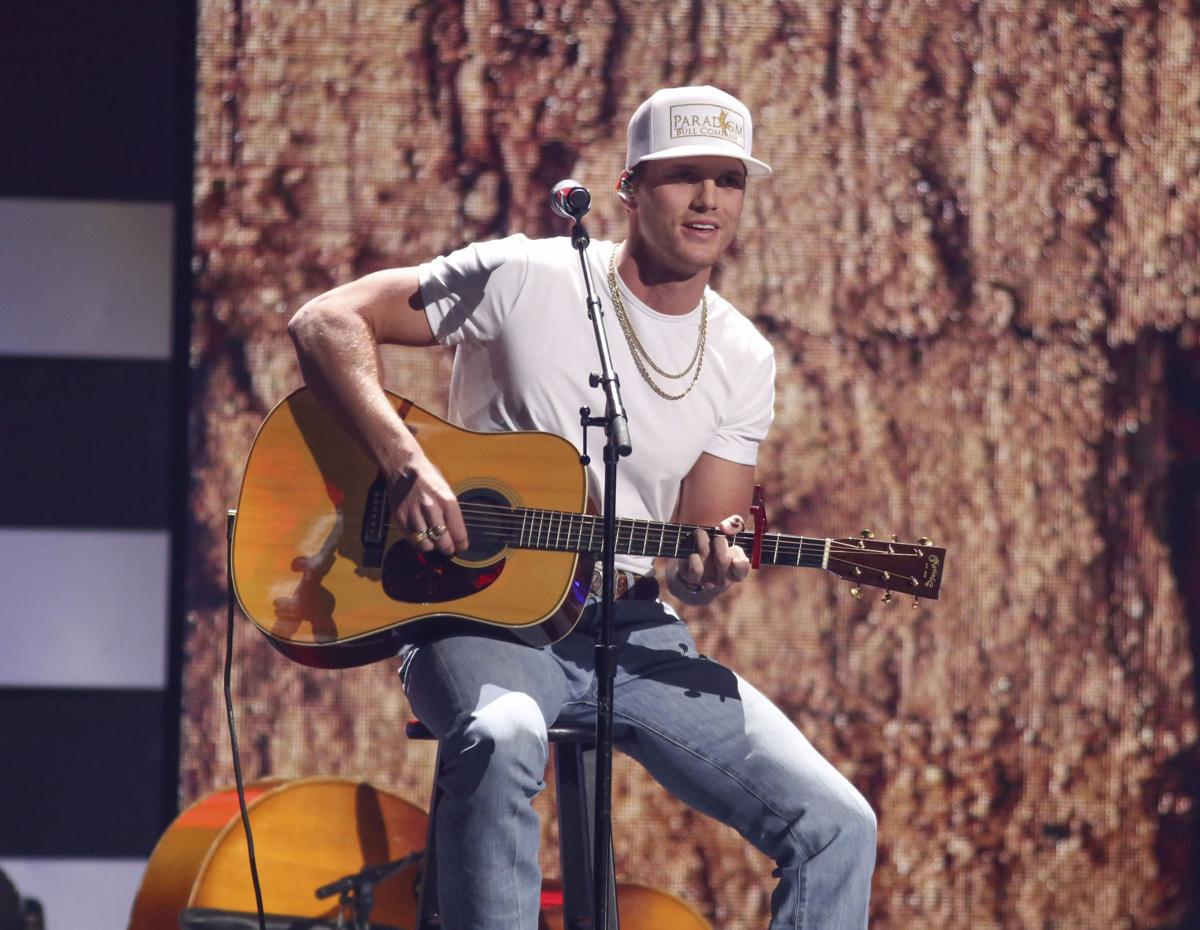 When Parker McCollum takes the stage ahead of the main act, don't think for a minute he's satisfied with that opening slot. He's not.
"I know I was not born to be an opener," McCollum says. "I was born to be a headliner."
So it's nothing personal about Old Dominion, the headlining act Dec. 2 at the Factory in Chesterfield. It's just that the 29-year-old Texan's ambition is to be a star. A big one.
But don't confuse ambition with arrogance.
"Some nights I walk off the stage thinking, no doubt, I have what it takes," he says, "and other nights, I am sure I sucked and I don't belong."
Country music fans would disagree. McCollum — whose music is described as country, Texas country, red dirt and Americana — notched his first No. 1 a year ago with "Pretty Heart" and has been added to the 2022 bill at the Houston Rodeo. The event is known for featuring superstars and superstars-in-waiting.
Over the summer, McCollum toured for weeks with Dierks Bentley, playing amphitheaters across the country. Working with Bentley, who has been touring since the early 2000s, made McCollum appreciate the work ethic of veteran performers.
"He had such consistency," he says. "Not one night I didn't think, 'This might be even better than last night.' He had no missing links."
Speaking by phone last month, McCollum was coming off a weekend of smaller theater-style shows in the upper Midwest. The energy of smaller crowds is different from bigger venues, but that doesn't affect how he prepares or how he plays, he says.
And while he's happy to be on big tours with big crowds, McCollum still fondly recalls the smallest crowd he ever played for, at a bar in Texas.
"It was the Saxon Pub in Austin, at midnight on a Sunday," he says. "It was the bartender and the door guy, but I was so excited to be playing there, I didn't even care."
When he's not working on his own music, McCollum gravitates lately toward the ZZ Top classic "Intimidator" and the new Rod Stewart song "I Can't Imagine."
"Every guy on my bus hates it and says it's bad," he says. "I love it."
And if McCollum could put together a dream tour, he knows exactly who he would include.
"I'd open, followed by Dolly Parton, Willie Nelson, John Mayer and George Strait," he says. "Every night. It would sell out every single night."
Until that lineup comes together, though, McCollum will stick to a schedule that keeps him on the road most of the year playing songs from his three albums — two of them self-released — and his latest EP, "Hollywood Gold."
He will take some time off in March, though, when he marries Halley Ray Light. But marriage won't change his goal of rising to the top of the country music world.
"I know how hard I work every day, and that's the only thing I know I won't regret — thinking maybe if I'd worked harder I would have made it."
What Old Dominion, Parker McCollum, Walker County • When 7:30 p.m. Dec. 2 (Old Dominion, Roman Alexander; 7:30 p.m. Dec. 30 • Where The Factory, 17105 North Outer 40 Road, Chesterfield • How much $59.50; proof of COVID-19 vaccination or negative test required • More info ticketmaster.com