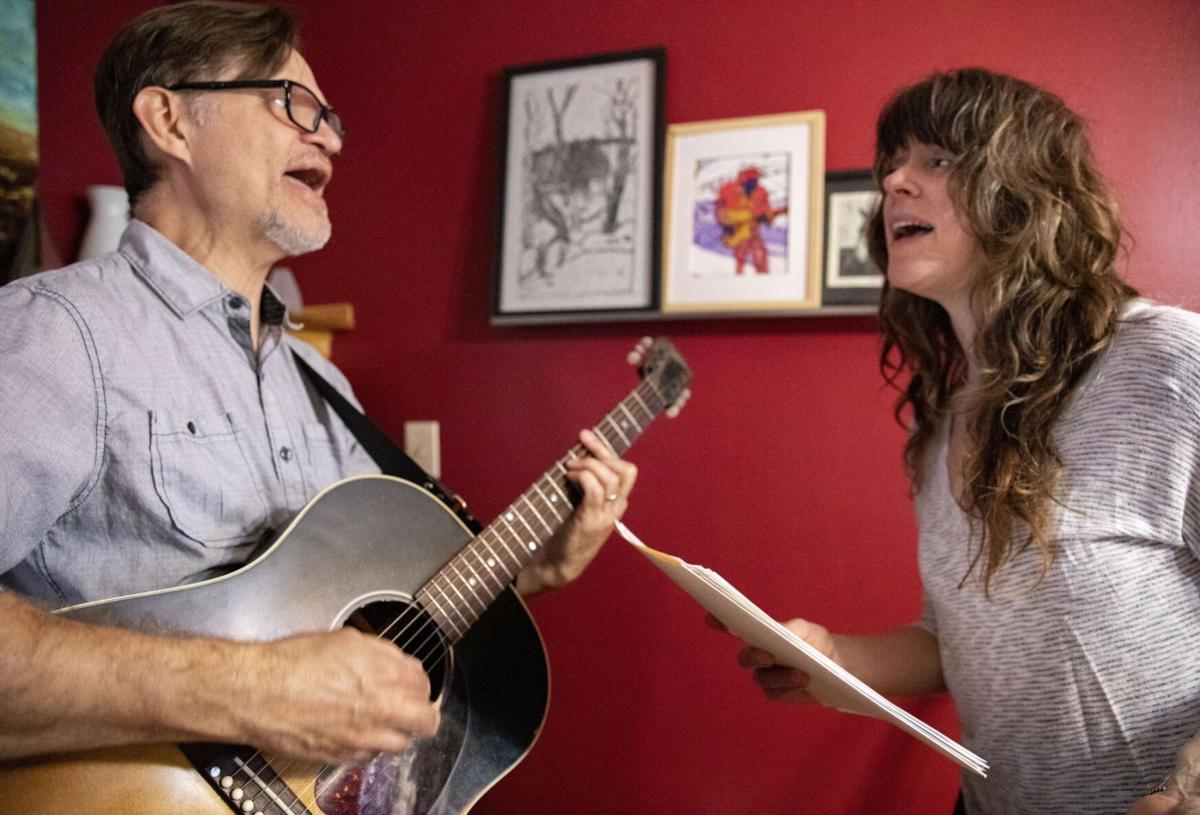 A couple of weeks ago, Kip Loui posted an old "Peanuts" cartoon on his Facebook page. In it, Lucy is reclining on Schroeder's piano and asking him, "What happens if you practice for 20 years and then end up not being rich and famous?"
"The joy is in the playing," Schroeder declares.
After a beat, Lucy, incredulous, replies, "You're kidding!"
For Loui, a veteran of the St. Louis music scene since the mid-1980s, that comic strip must have caused a flash of recognition — enough of one to post it on social media, anyway. Though Lucy's disbelief is likely an attitude that most musicians of a certain age and a certain modest level of renown have encountered, it's Schroeder's manifesto-worthy statement that rings truest: that making music is its own reward, fame be damned.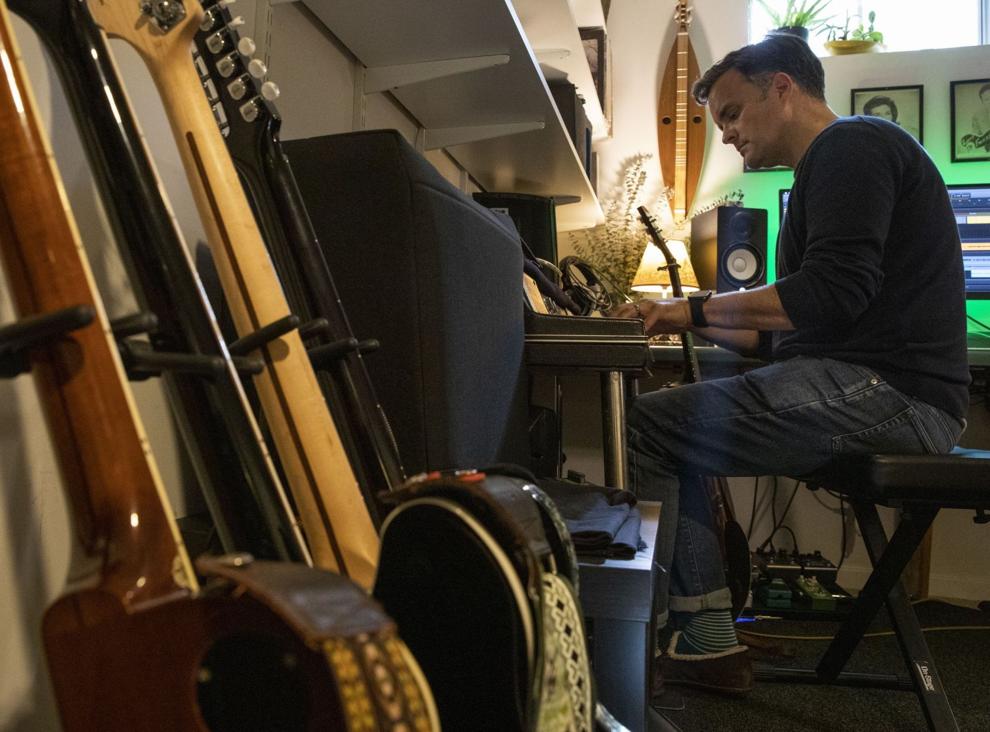 Not that anyone is necessarily turning it down should it come calling, mind you.
"There's music, and then there's the music business. Sometimes they overlap," says Loui, who over the years has fronted a series of musically eclectic St. Louis bands, including the Heebie Jeebies, Belle Starr, the Rockhouse Ramblers and the Transmitters. Currently, he's part of a musical duo with his wife, Jennifer, aka JJ. He's also a member of the outlaw-country covers band Diesel Island.
Loui's real reason for pressing on, he says, is that "music just enriches our lives. It's my creative outlet. I think I would go nuts if I didn't continue to write songs and perform them. It's a labor of love."
For lack of a better term, Loui is a St. Louis music "lifer." The same is true of any number of music pros who make the city's creative heartbeat stronger — musicians, singers, songwriters, producers, engineers, DJs, teachers, technicians — across all lines of race, gender and genre. Their creativity flows unabated despite their reward being something considerably less than a Grammy and a guest spot on "Saturday Night Live."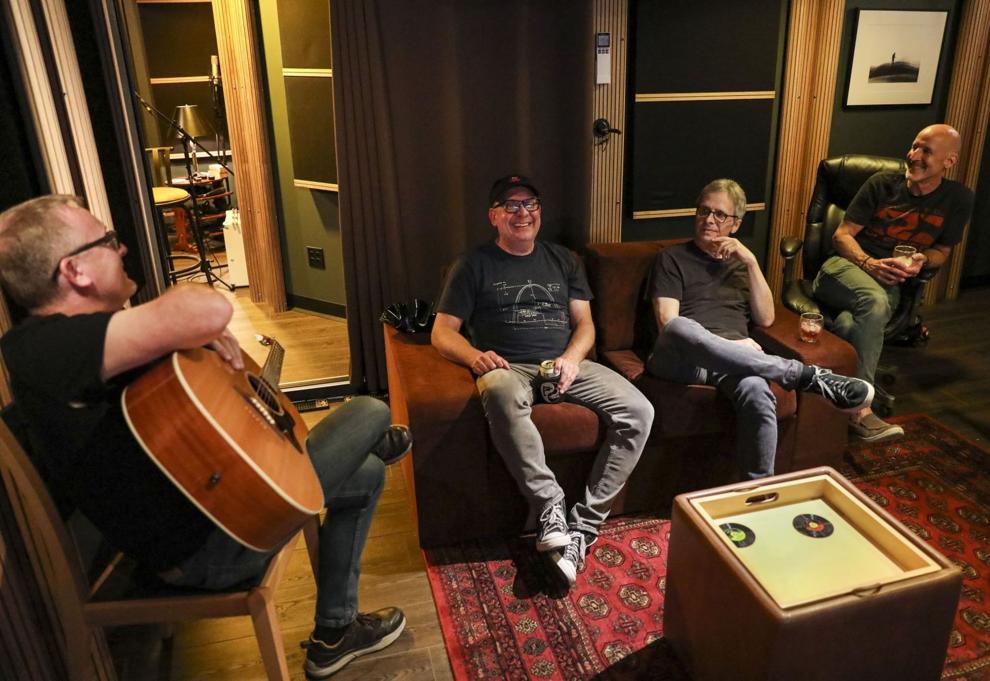 The joy is indeed in the playing. But why is this so?
A better question, Joe Thebeau quips, is "When are you going to quit this crap?"
He's kidding, but kidding on the square. Thebeau is the frontman of Finn's Motel and a musician whose efforts also stretch back to the previous century with the band the Finns (née the Finn Brothers) and AOK.
Thebeau actually did try to quit music some years back, which led to psychological issues and eventually therapy. "At some point, the counselor said something along the lines of 'Why is it you're not doing this anymore?' After working through all that, it was like, 'Yeah, I guess I really should allow myself some sort of outlet.' And I just haven't stopped doing it since then."
Like Loui and Thebeau, Chris Grabau is another St. Louis music lifer. Currently a member of Cave States, he's played in and led bands dating back to the 1990s, including Stillwater and Magnolia Summer. Last year, he coordinated and released a compilation designed to illustrate the songwriting process, featuring himself and St. Louis songwriters — lifers all — Kevin Buckley, Shane Devine and his Cave States bandmate Danny Kathrinier. It's called "First Draft: Buckley, Grabau, Devine, Kathriner."
"Ultimately, I think it's a lifestyle choice, right?" Grabau says. "The people that have chosen to do this — that have chosen to make music or play out live and have a relationship with music — they've chosen that as a part of their lifestyle. Whether it's an additional source of income or not, it's the idea of making music, playing music, sharing music that they really want to continue to be a part of.
"For me, I just can't think of not doing it," he continues. "It's a part of what I am — how I relate to the world."
As you'd expect, given their years on the St. Louis scene, Loui, Thebeau and Grabau all know one another and have crossed paths in various fashions — in some cases, playing in the same bands or on the same bills, and there's a fair amount of crossover among the many musicians who populate their current and former groups.
Each of them has also had a taste of a bigger career in music that might have been. Loui, for instance, was living in Seattle in 1987 and recorded an album with the members of the Young Fresh Fellows. Thebeau and Grabau both had varying degrees of interest in their previous bands from major record labels.
But they all settled in, raising families and pursuing careers in other walks of life: Loui works for the Special School District of Missouri and teaches at Lindbergh High School, while his wife and bandmate, JJ, manages a dental office and teaches yoga. Thebeau is a technical writer for a company that manufactures medical diagnostic test kits. And Grabau is an educational developer at St. Louis University. But they all continue to pursue music, and they've all released relatively new recording projects.
How have they managed that?
Grabau — who is an academic, after all — quotes William Carlos Williams, who wrote in his autobiography about people wondering how he could carry on his work as a doctor and have the time and energy to be a poet besides: "They do not grasp that one occupation complements the other," Williams wrote, "that they are two parts of a whole, that it is not two jobs at all, that one rests the man when the other fatigues him."
Here's a breakdown of the Louis', Thebeau's and Grabau's latest works.
Kip and JJ Loui
The Louis actually released a digital-only version of their new album last year, just before the pandemic. "Great timing, right?" Kip says with a laugh. Now that things are returning somewhat to normal, the couple has printed up some CDs and returned to promoting the album.
Their partnership was a musical one before it was romantic. JJ moved here from the Quad Cities to attend Southern Illinois University Edwardsville. Kip is a St. Louis native, though his family, as it turns out, hails from the Quad Cities, too. They met at the late, lamented Frederick's Music Lounge and began singing together, becoming a couple in 2005. They married in 2011 and have an 8-year-old son, Max.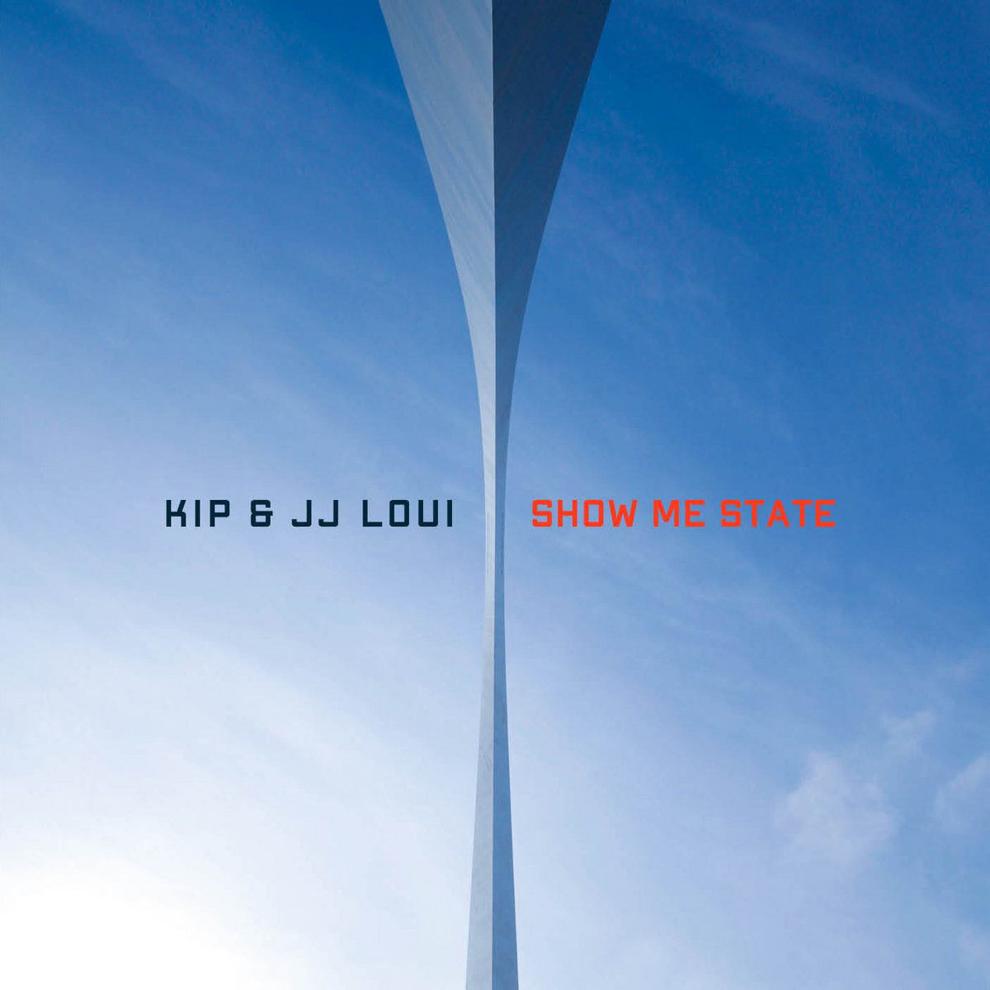 "Show Me State," which features material written by each of them, is a different kind of album from any of Kip's previous efforts, in that its songs are largely character-driven. "In the past, I mostly was writing from my own standpoint, or it was closely related to me," he says. This time he approached writing "more like a novel or a short-story writer," setting the songs, as the album title indicates, in Missouri.
"I wanted to write some stuff with social commentary, but I didn't want it to be overtly political," he says. "So I decided to create some characters to voice my feelings."
Along the way, Loui name-checks various locales from around the state — St. Louis, Lesterville, Joplin, Defiance and Dodge City.
"I've lived here most of my life, and I'm familiar with our population," says Kip, 57. "I was not born into money, so I have a sense of the socioeconomic struggles of folks in Missouri, so these characters started popping up, their situations, their stories. It was important for me to let them kind of have their own space."
Songwriting contributions to the album by JJ, 47, predate the overall concept but still manage to fit. "I like where they're placed," she says, "how they kind of veer from the topic but stay in the main vein of the album."
The Louis are supported on the album by some of St. Louis' finest roots-oriented musicians — guitarists Brian Henneman and John Horton and drummer Mark Ortmann (also known as three-fourths of the recently retired Bottle Rockets) — plus pianist Carl Pandolfi, who, along with the others, plays with Kip in Diesel Island.
"Let's make no bones about it: This record is as good as it is in large part due to those guys," Kip says. "They brought things to another level."
During the forced downtime of the pandemic, Kip began putting his musical house in order, making the music from his previous bands, as well as his solo work and his and JJ's 2016 album, "The Hill Recordings," available on Bandcamp on a name-your-price basis. But mostly, he says, he's looking ahead.
"At this stage of my life, probably the coolest part of it is just doing stuff with J. We work with each other's strengths and weaknesses, we put up with each other as bandmates and husband and wife. And that brings a real richness to the music."
Kip and JJ have scheduled a CD release show for 1-3 p.m. Aug. 15 on the patio at Off Broadway. They'll be backed by Henneman, Ortmann, Pandolfi and David Torretta, who recorded and engineered "Show Me State."
Finn's Motel
"Fireworks or Lightning" is the fifth release — four albums and an EP — by Finn's Motel, a band that started more or less as a home-recording project for Joe Thebeau, but which blossomed into a full band, though its lineup has shifted somewhat over the years.
"It really was like a motel, where I had guys checking in and checking out, depending on who was available to do whatever," says Thebeau, 54.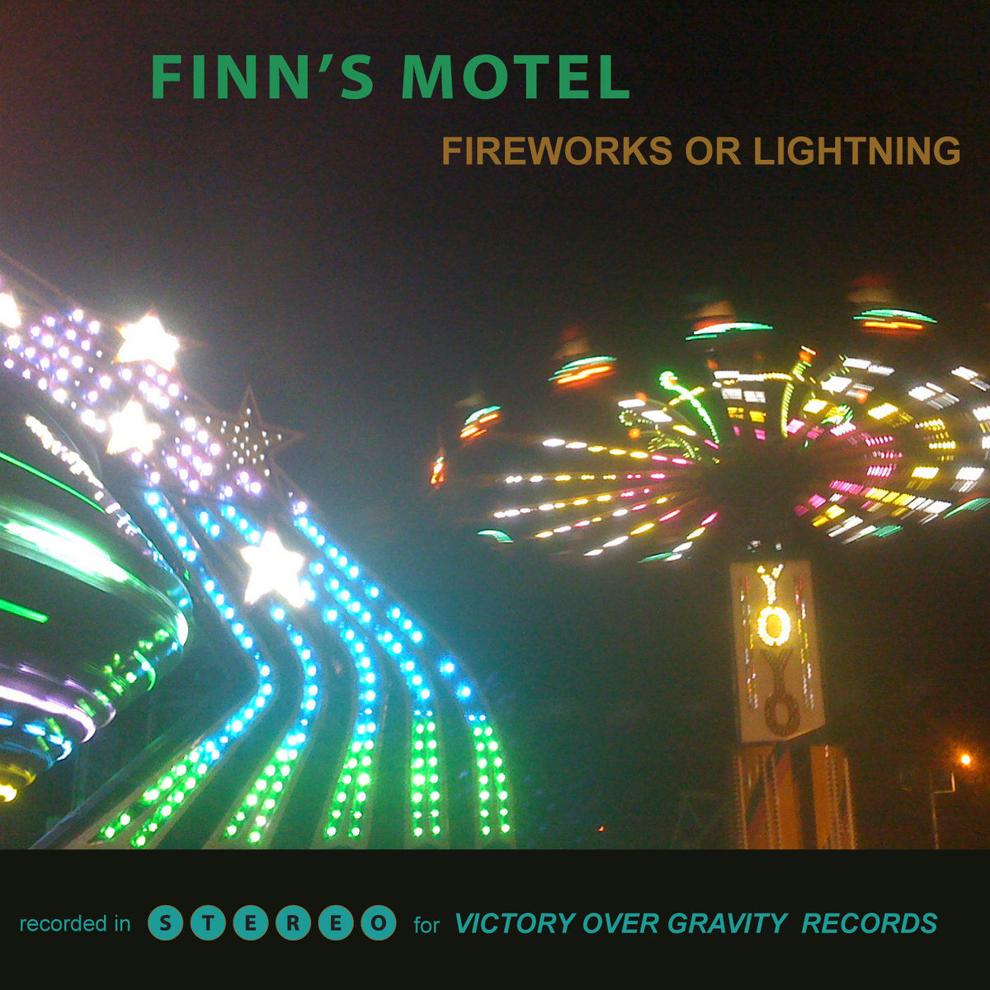 In recent years, its membership has stabilized, with Thebeau on vocals and guitars, Steve Scariano on bass, Scott Roever on guitar and Jack Petracek on drums.
Musically, "Fireworks or Lightning" ranges from the crunching AC/DC-inspired power chords of the opening track, "In a Cosmic Waiting Room," to semi-acoustic tunes and power pop (the latter a Thebeau touchstone since his Finn Brothers days), to even a bit of prog-rock in the 10-minutes-plus "Police Lights Suite."
Thematically, the album is even more expansive, its 13 songs constituting a concept album dealing with several characters "basically burning time in exurban Southern Illinois," Thebeau says. There are UFO sightings, vandalism, a suicide and small-town ennui aplenty.
Though it's out now digitally and on CD, the forthcoming vinyl version will include an insert of a mock newspaper that will enhance and expand on the storyline.
"I was imagining (the album) just like a soundtrack to its own little movie," Thebeau says. "Like a little world that you're pulling somebody into for 45 minutes or so."
Much like his musical hero — Cheap Trick's Rick Nielsen — Thebeau isn't one to throw out ideas previously left lying on the cutting-room floor. "He constantly goes back to the well, to something that maybe didn't make the other record," Thebeau says. "Like, 'Oh, let's try it again.'"
Just so, a number of the new album's songs date back as far as 2005. "I kind of had in my mind what the story was supposed to be, and then I put it on the shelf," he says. "And here we are, many years later."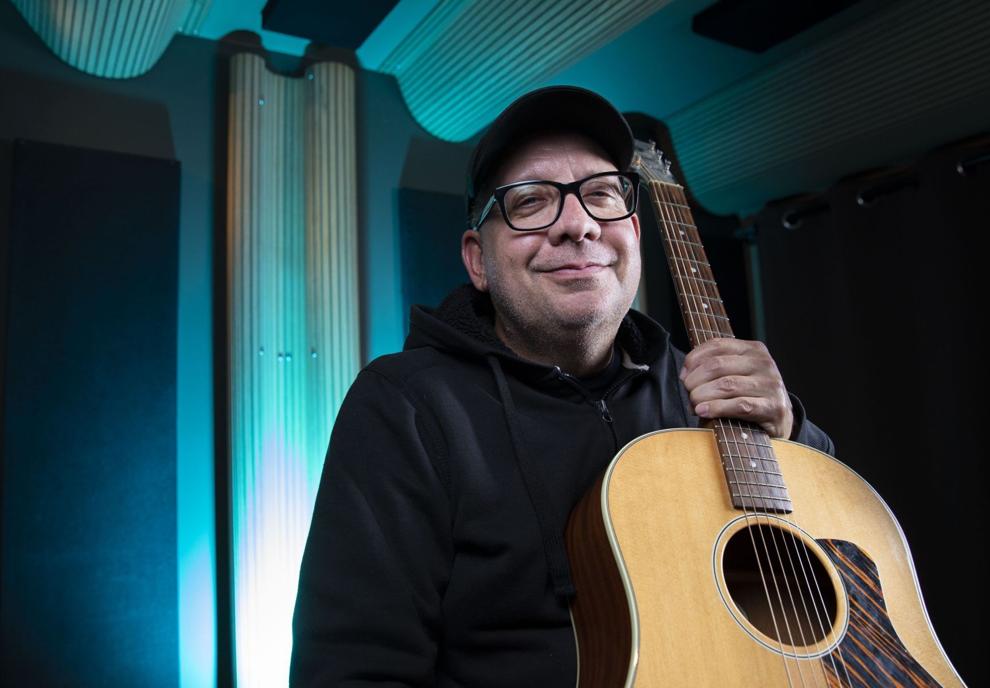 While the older material was tinkered with to bring it up to date, more new songs were written on the spot. Thebeau likens the result to Season 3 of "Twin Peaks." "It's still the same characters from however many years ago, but they've aged this much and the situations are slightly different," he says. "But I felt like I was back in that little world all over again."
The creative outpouring during the recording of "Fireworks or Lightning" was such that Thebeau expects to have another album out sometime next year, a situation that somewhat mirrors the two albums — "Quinta del Sordo" and "Jupiter Rex" — that Finn's Motel released in 2017, followed by the "Stone Lions" EP a year later. He's also looking forward to performing live again, most likely in August, when the album's vinyl version will be available.
For now, he's content to follow his muse wherever it leads — though he manages to say that in a self-deprecating but matter-of-fact fashion. His musical motto, he says, is "indulge yourself completely. There's no major label waiting for this record. There's no big budget to live up to. We don't owe anybody anything, except for the people that buy stuff from us and the ones that come and see us."
Cave States
In terms of releasing new music, Cave States — Chris Grabau, Danny Kathriner and Todd Schnitzer — have been switching things up a bit lately. Rather than release a standard album-length project, they've broken their new material into EPs. "The End Is Around the Corner," a three-song collection, arrived last June; the "Julie Says" EP — also with three songs — came out two weeks back.
"We've decided to break them up into pieces that made sense to us," Grabau says, promising "there'll be more toward the end of this year," including a possible vinyl release.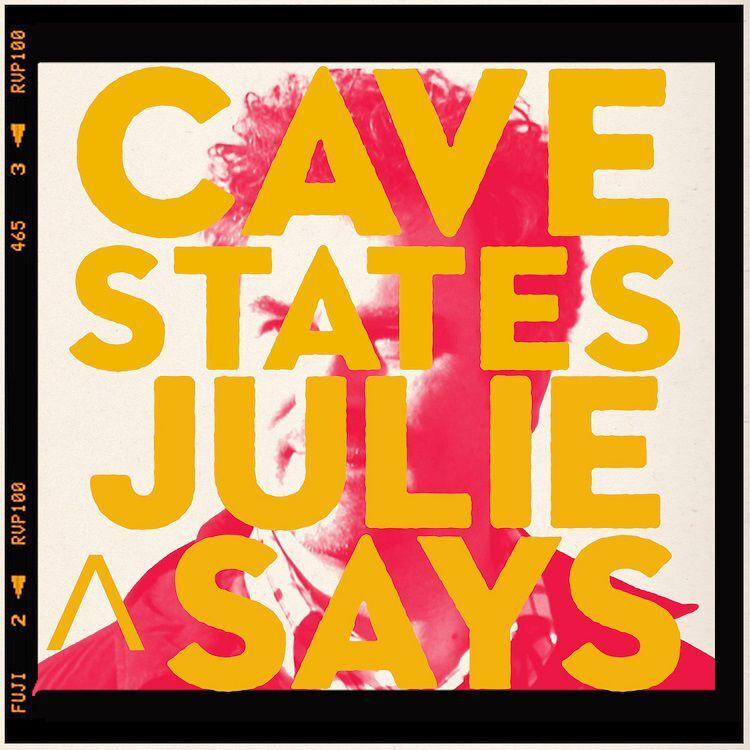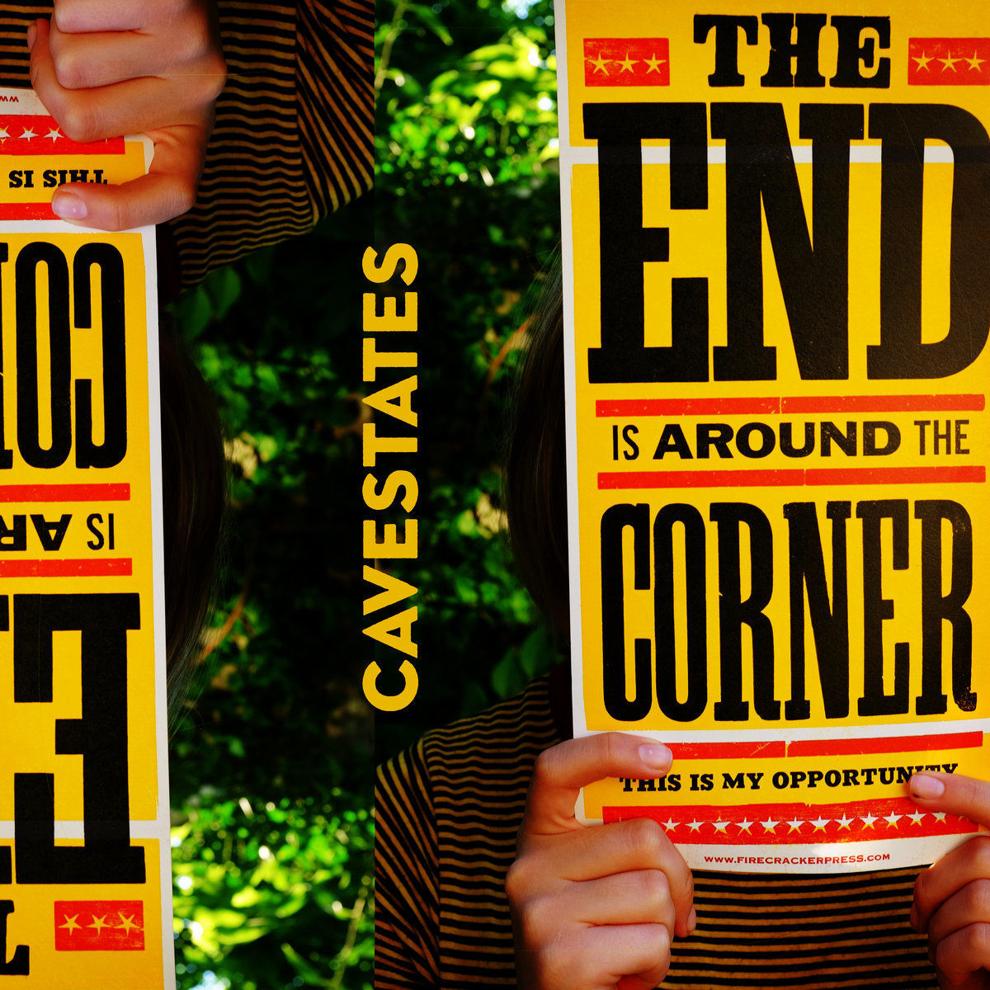 "Cave States started as a recording project and just kept going as a recording project," he says. "When we put a record out" — such as the full albums "The Great Divide" (2013) or "True Life" (2016) — "there's no real lag between the release of the record and doing more recording. Todd owns a studio (Popscreen), and Danny and I both can record at home, so we can share demos and ideas. That's such a big part of the relationship: the idea of creating and sharing, fleshing out songs that each of us contributes."
Though the band operates mostly under the umbrella of the Americana genre, the new music carries a more expansive and somewhat experimental sound, incorporating sound samples, strings and lush harmonies. Grabau says the change is intentional.
"The first record for sure was about negative space," he says. "It was about trying to keep things as sparse as possible. We were writing on Danny's porch and being as minimalistic as possible, and that was true when we went into the studio as well. In this case, Todd is very talented in terms of arranging and adding different elements to a song and seeing how much it can support and hold."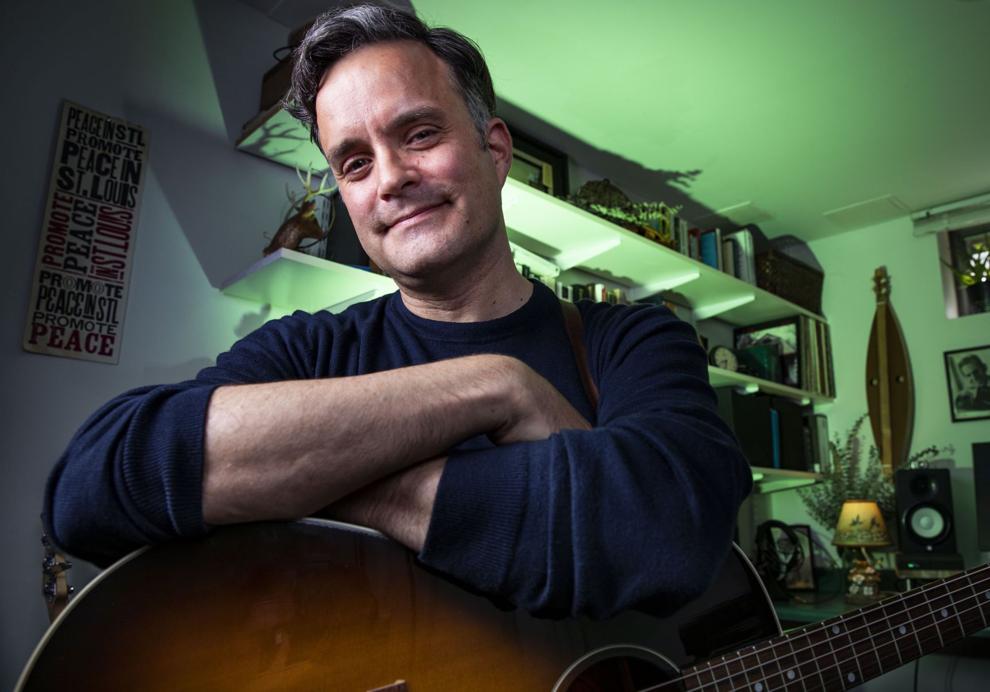 Grabau, 49, says that, at this stage of the game, playing live shows "is not the ultimate priority." Though he does enjoy them and speaks highly of an April show at the Focal Point that is available on Cave States' Facebook page.
"I like playing live — I really do," he says. "But I don't want to be playing anymore, you know, on a Tuesday. I like to play a show when it makes sense."
As it turns out, just such an occasion is 8 p.m. July 16 — which is not a Tuesday but rather a Friday — when Cave States will play Off Broadway. The band will be joined on the bill by Schnitzer's former Nadine bandmate — and yet another lifer, of course — Adam Reichmann.