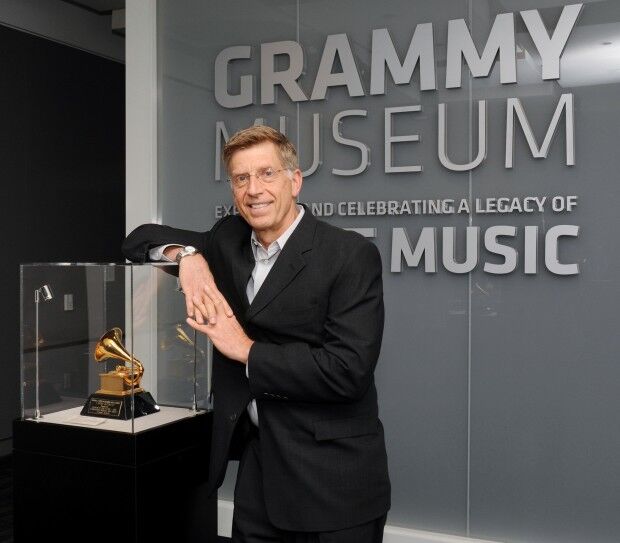 Blues music is a dying form, and there's probably little you can do to keep it going.
That's where the genre is likely headed, says music historian Robert Santelli, executive director of the Grammy Museum in LA and author of "The Best of the Blues: The 101 Essential Blues Albums" and "The Big Book of Blues: A Biographical Encyclopedia."
"I don't think you can stop that tide or path," says Santelli. "It's going to go where it's going to go.
"We're in danger of the blues' becoming an historical music form like Dixieland or big band. They're still performed and celebrated but don't speak to young people. Blues is becoming less and less relevant in contemporary times."
Santelli is speaking Wednesday night at the Peabody Opera House about blues music in a lecture titled "Rollin' and Tumblin': The Importance of Blues in American Music History." His speech will highlight the genre's role as the root of all modern American music.
The event is part of the National Blues Museum's slate of free public programs (the downtown museum has a projected opening date of late 2014).
Reaching out to young people in an effort to keep the blues more relevant is an uphill battle, Santelli says. "It's not easily turned around." Santelli has tried to increase interest in the blues. He spearheaded the congressional initiative to name 2003 "The Year of the Blues" and organized a celebration of the blues at the White House last year.
Today's youths are more interested in hip-hop or electronic dance music, he says. EDM is a type of music that, unlike other genres, "has little to do with blues. It's totally disconnected. (EDM acts) Skrillex and Kaskade are not referencing the blues."
Hip-hop artists, on the other hand, have been more apt to use blues music and samples. Santelli incorporates this influence when he teaches about blues, mentioning rappers such as Mos Def, Nas, Chuck D and Common.
"When you want to introduce blues to an eighth-grader, you don't start with Muddy Waters or Leadbelly," he says. "You start with something more contemporary. The way to do it is to move backwards. Youth want to know that what you're talking about is relevant today."
The state of the blues today is especially unfortunate because it's the most important form of music in America, he says.
"The blues is and continues to be the bedrock of American music. From the blues, everything else sprouted, rock 'n' roll, gospel, soul music, hip-hop, all of these have as their antecedent the blues," he says. "Blues set the foundation. It was the springboard for what would come after its birth."
In his lecture he'll share examples of how blues shaped American music.
The first place to go is rock 'n' roll, he says. But he also cites "Father of Country Music" Jimmie Rodgers as an example. "Half of his recording catalog is blues. He learned to sing listening to black laborers on the railroad in Mississippi."
Black gospel music great Thomas Dorsey is another example as well as several classical musicians and folk singers.
Despite its importance, Santelli says blues is also one of the least celebrated forms of music. He thinks some see it as being too simple, something anyone can play. But he says it's deceptively simple.
"To capture its emotional intensity requires great skill and talent. In the early '60s, the young Brits (the Rolling Stones, the Animals) learned how to play the blues, but they couldn't sing the blues. They'd never been to America. They didn't understand the tortured history of the blues, its deep connection to segregation and racism in the South," he says.
Historians who say the blues came from Africa will disagree with him, he says, though he concedes the music does have some roots there.
Today, Santelli says it's mostly white blues fans supporting the music that blacks started abandoning in the '60s with the emergence of soul music. He says blacks felt invigorated by soul music and felt the blues failed to speak to civil rights issues happening at the time, while whites discovered the music and found it dark and mysterious. "Plus, the music was pretty good and they just fell in love with it."
Santelli, whose entry into blues music was rock bands who played the blues such as Cream and Led Zeppelin, has only a few words for the wave of young white blues artists who came along in the '90s.
"They're doing the best they can."
'Rollin' and Tumblin': The Importance of Blues in American Music History'
Where • Midland States Bank Ballroom in Peabody Opera House, 1400 Market Street