A year ago, the St. Louis music scene got a big upgrade with the opening of two major venues, St. Louis Music Park and the Factory, each completely different but with one thing in common: the promise of more live shows for local audiences.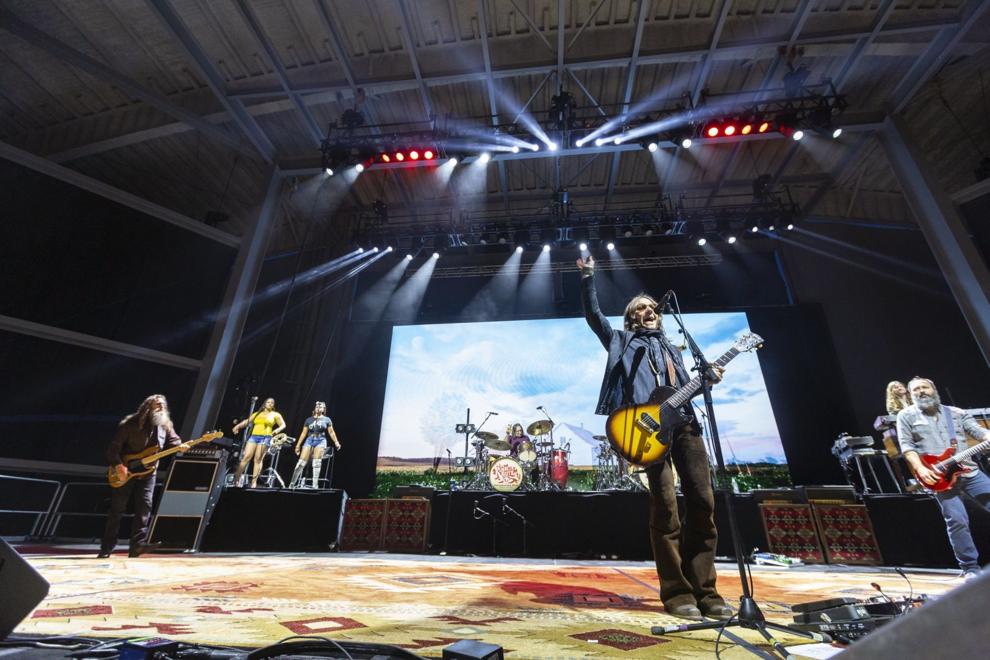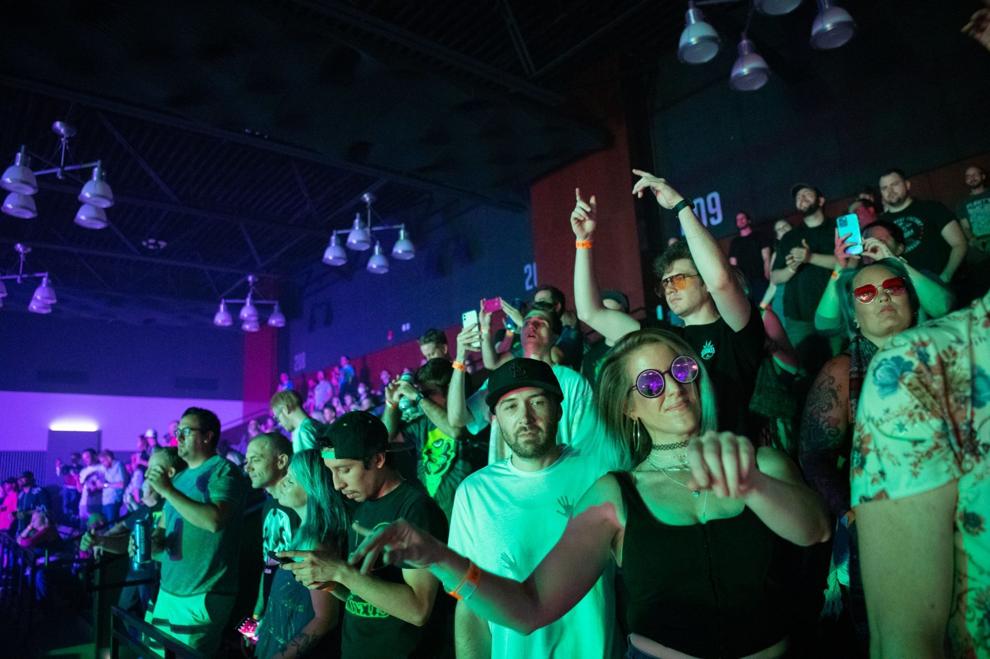 Live Nation, the world's top producer of concerts, books and sells tickets at the venue, as well as at nearby Hollywood Casino Amphitheatre.
Both venues debuted at full capacity as the concert industry rebounded midway through the summer of 2021. St. Louis Music Park had been slated to open in 2020 but was delayed by the pandemic.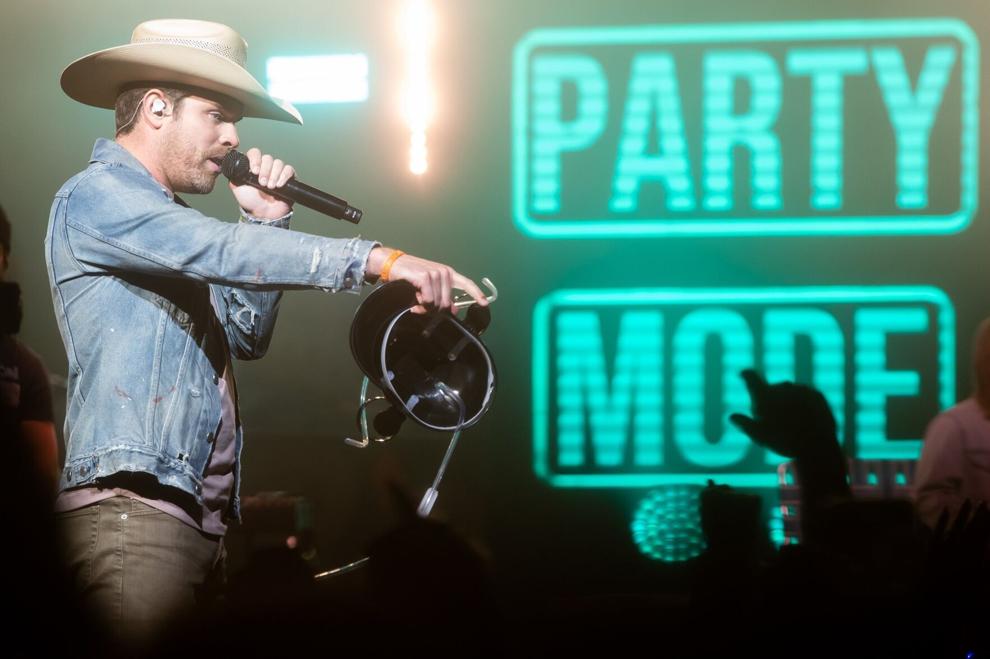 The Factory
The Factory's first year in business has flown by, says chief operating officer Brian Carp. "In other ways," he says, "it feels like we've been here multiple years."
All things considered, it's been a good year for the venue. From day one, its main goal has been to provide another space for entertainers and concertgoers to meet.
"It's really important for us to elevate St. Louis as a whole — that we're not overlooked or skipped over," Carp says. "When you have terrific venues, there's a lot of opportunities for those bands to play, people in the industry to find work, and for people to get out and enjoy themselves. It was important for us to be that new opportunity for additional entertainment here."
Shows presented in the venue's first year included pop, rock, country, hip-hop, blues and dance acts. Carp says the Factory team has worked hard to ensure that it presents a diverse lineup of shows to get as many people into the room as possible.
The flexible space can hold between 2,350 and 3,000 concertgoers.
"What really makes me feel proud is what we've been able to accomplish in such a short time," he says. "And we give the bands an elevated experience. We get positive feedback from the bands that we're the best stop on the tour."
Getting there wasn't easy, especially during a pandemic.
Creating awareness of the Chesterfield venue was a challenge that Carp and his team willingly accepted: "We're just 20 minutes from anywhere in St. Louis, there's free parking, and it's easy to get on and off the highway."
When the Factory opened with Deadmau5, there was no problem with awareness. The show sold out weeks in advance.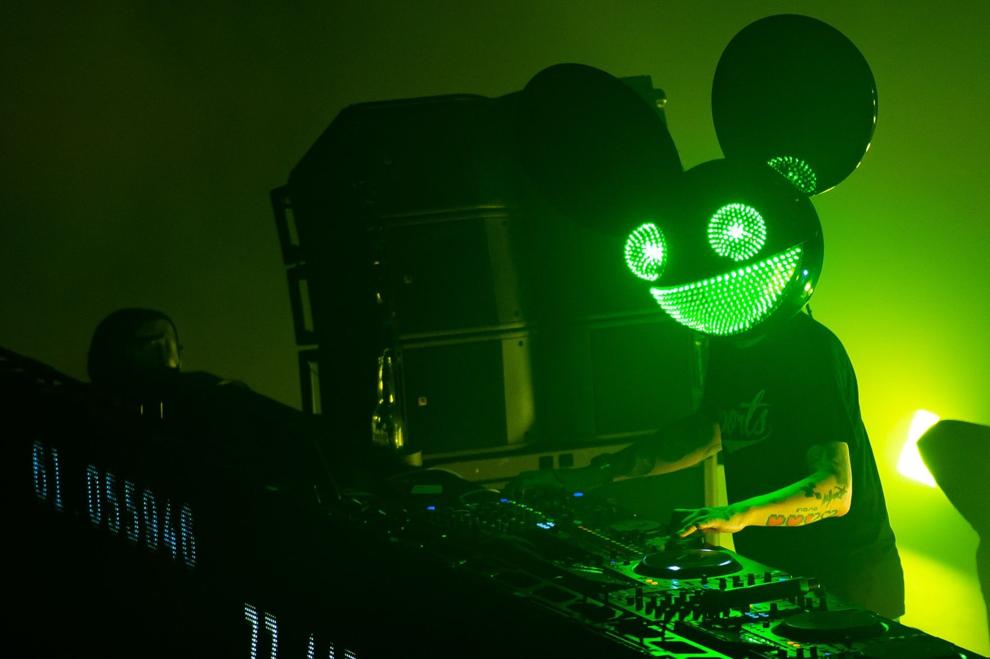 "Opening to 3,000 people with a sold-out show was an interesting litmus test to see if we'd done everything correctly," Carp says. "It was a terrific night — a lot of fun. It was right in the gap of the pandemic, and it was a chance for the community to have opportunities they haven't had in a year while we shook the dust off the place."
Keeping the dust away ever since, the Factory has found unexpected success with comedy.
"We knew we could do it, but we didn't realize how well it would be received as a comedy venue," Carp says. "Nikki Glaser, David Spade, Eddie B are acts who've come through who've brought a different vibe than just the traditional concertgoer."
Carp says the Factory has been exploring ways to branch out beyond concerts, particularly in the summer when shows largely move outdoors.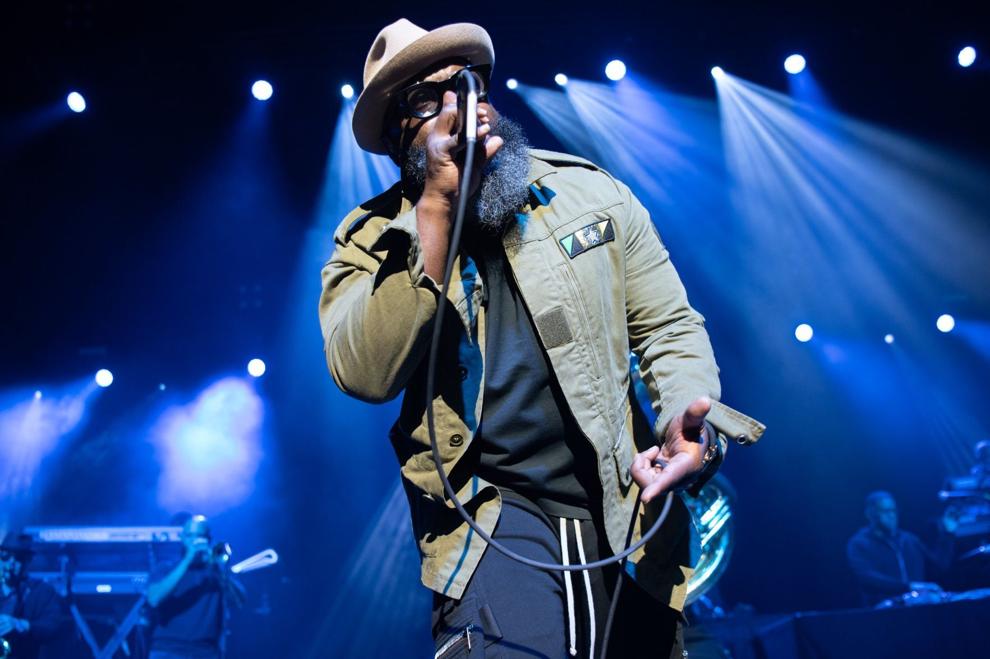 Private events have been a boon for the Factory. Bookings have far exceeded projections for business meetings, galas, weddings and fundraisers, "lending it to be more of a community center than just a concert venue," Carp says.
But concerts will always be gold.
Acts on the way include Paramore, Death Cab for Cutie, George Benson, the Shins, Trombone Shorty, Courtney Barnett, Boz Scaggs, Turnpike Troubadours, Judah & the Lion, Ryan Adams, W.A.S.P., Puscifer and Dropkick Murphys.
"We feel now, not only are we known in the market, but we're also known nationally as a great place for bands to play," Carp says. "We're really starting to see bigger acts come through."
As the high-profile acts continue to pour in, the venue remains rooted in St. Louis.
"We wanted it to feel like it's built by the people of St. Louis," he says. "We want it to feel like it's part of the community. Everybody is from St. Louis, and we took so much pride in creating something bigger and better for St. Louis."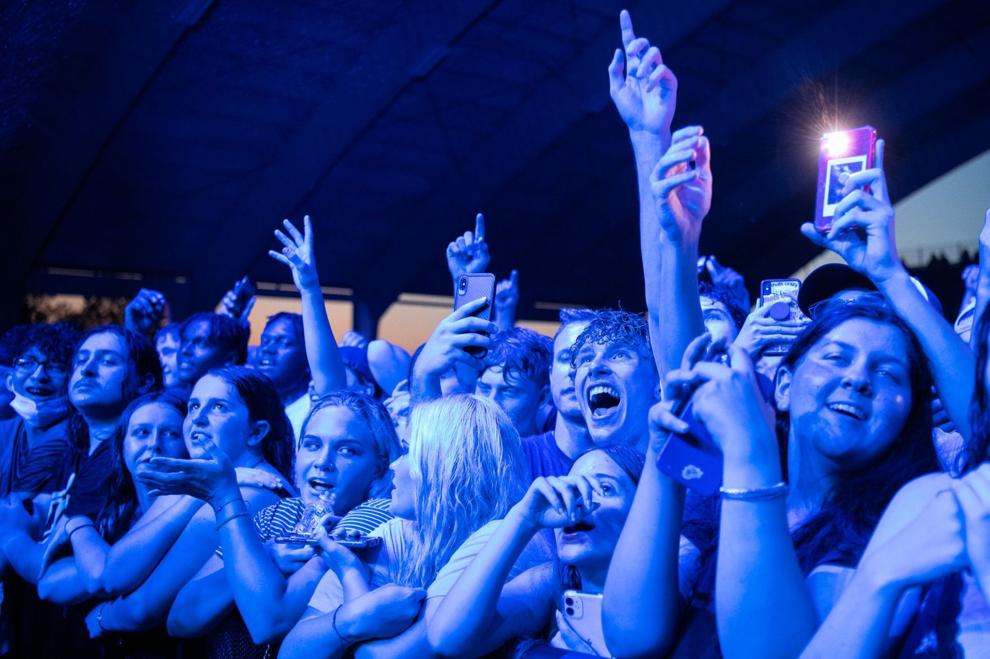 St. Louis Music Park
There aren't many venues where concerts by 5 Seconds of Summer and Alicia Keys are presented alongside ice hockey.
St. Louis Music Park has been pulling off this oddball combination at the Centene Community Ice Center, which opened in 2019.
"This whole facility is special and unique," says Jeremy Huelsing, general manager for the ice center and music park. "How many concert venues can say they have four ice rinks? We can have 4,000 people here for a concert, and on the other side of the wall, there's folks for ice skating and hockey games."
After the planned 2020 opening of St. Louis Music Park was scuttled by the pandemic, the venue debuted with an abbreviated 2021 season that included an instantly sold-out show by Machine Gun Kelly.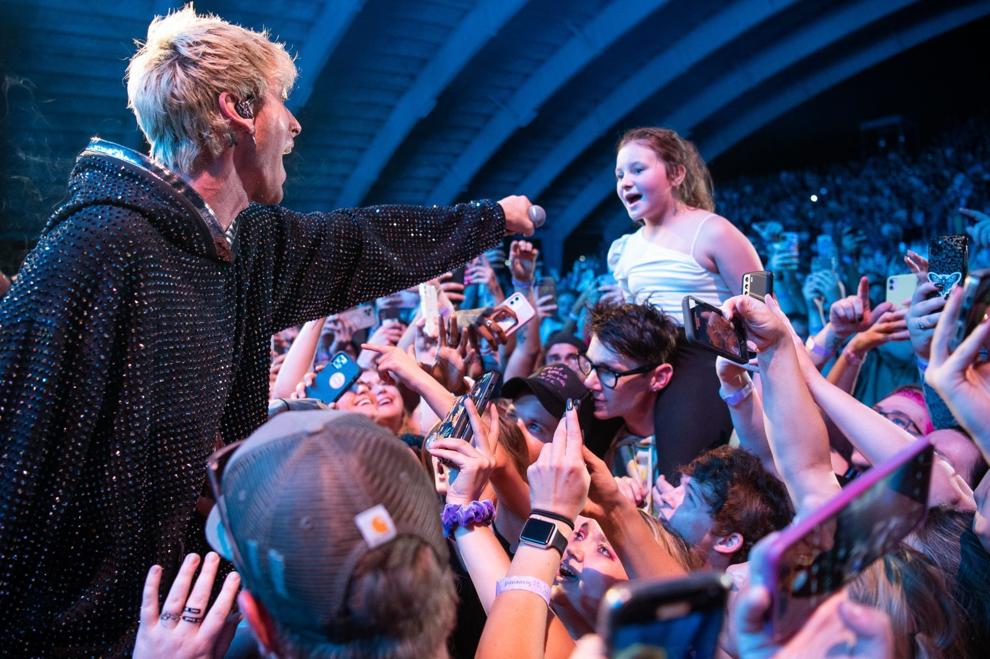 "I still think a lot of people haven't made it here yet," Huelsing says. "We want to make sure everyone in the area has a chance to get out here."
The rest of the 2022 lineup includes Alicia Keys, 5 Seconds of Summer, ZZ Top, Jack White, Maren Morris and Goo Goo Dolls.
"We're so excited to see the growth of the venue and couldn't ask for a better team of people, and we're only going up from here," says Sue Silverstein, director of St. Louis Music Park.
She and Huelsing joined the venue this year.
"Everybody has gotten past what I call the 'COVID crunch' for the most part," Silverstein says, as bands decide whether to implement safety protocols backstage or for audience members. "Everybody has let loose because they're happy to have entertainment back."
Huelsing says the venue staff members want guests "to leave feeling like it's the best concert they've ever been to — the perfect experience. And we're looking at how to improve that. As each show goes on, we're finding ways to do things a little different, a little better, fine-tuning and making everything more smooth."
For example, the venue recently installed water misters and water bottle refilling stations to keep patrons cool and hydrated when they arrive hours before showtime. The VIP Club was also overhauled.
There's also a perception among concertgoers that "there's not a bad seat in the house," Huelsing says, and on a gorgeous night, the concert experience is unmatched.
"Intimacy is the key factor here I don't think you get anywhere else," Silverstein says of the 4,500-capacity venue. "It's like being at a nightclub — but outside. It feels like an open-air club. And when you go to the top of the terrace, it's a better view than anywhere else."
Its partnership with Live Nation has helped with getting patrons through the door at St. Louis Music Park. Huelsing and Silverstein agree the venue wouldn't be operating at the level it is otherwise.
"There's no way we would have gotten off the ground this quickly without their support and involvement," Huelsing says.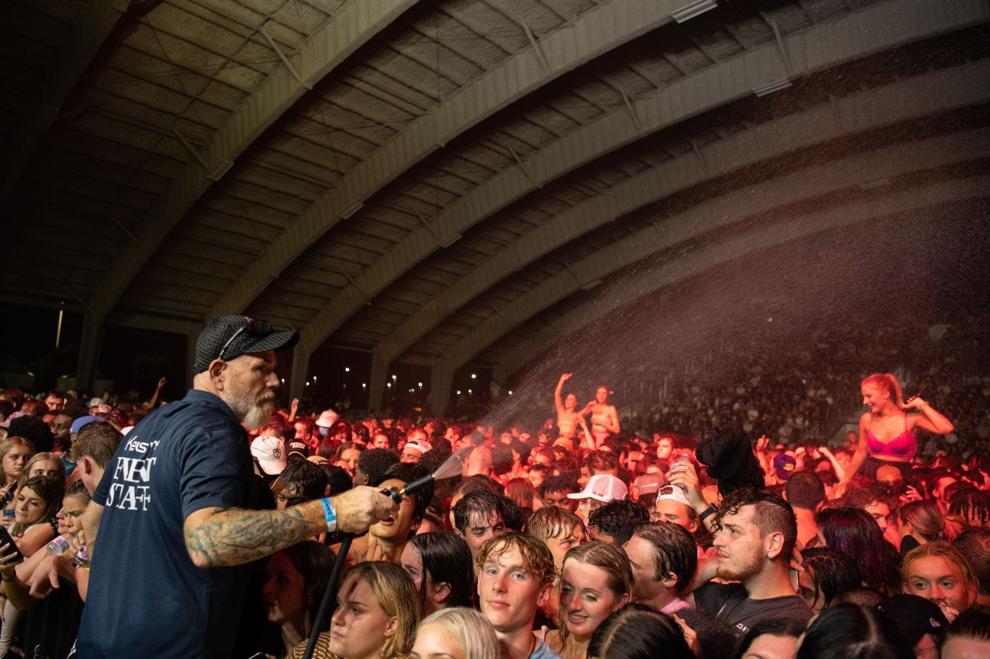 Concertgoers at St. Louis Music Park have grumbled about traffic congestion when vehicles are also exiting Hollywood Casino Amphitheatre.
"We can only do so much with so little space to get out," Silverstein says. "That's the hard part for everybody to remember. If there was a way we could build a magical tram, we would."
Increased signage and traffic cones have helped to alleviate the situation.
"We'd had a super busy year," Huelsing says. "That's all we can control — keeping the facility as busy as possible."
Aside from concerts, events such as hockey games and ice skating keep the facility booked.
"We try to focus on the positive, making sure the hockey stays busy and the concerts stay busy," he says.
Where The Factory, 17105 North Outer 40 Road, Chesterfield • More info thefactorystl.com