The biggest hip-hop album ever to come out of St. Louis that wasn't by Nelly is celebrating two decades.
Chingy's "Jackpot" was released July 15, 2003, with hits such as "Right Thurr" (56 million views on YouTube), "Holidae In" featuring Ludacris and Snoop Dogg, and "One Call Away." The album sold more than 2 million copies and was a splashy introduction to Chingy, reaching as high as No. 2 on the Billboard 200.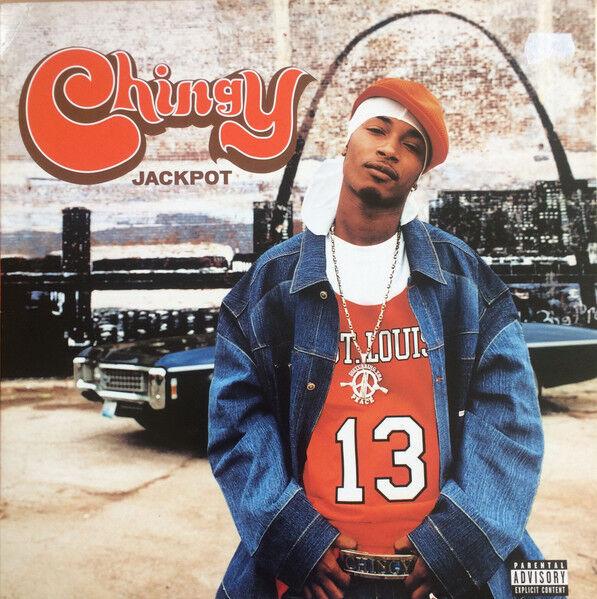 "Now it's my time to step up to the plate and get mine," Chingy told the Post-Dispatch in 2003.
That album continues to feed Chingy. In 2022, he returned to the "Millennium" tour that came to Chaifetz Arena in October.
Chingy was one of many artists to release impactful music in 2003. Here are 20 other albums turning 20 in 2023.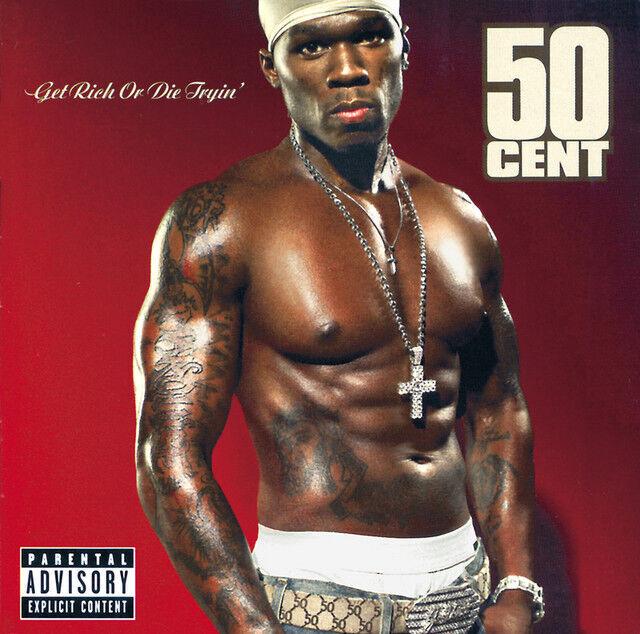 'Get Rich or Die Tryin',' 50 Cent
Explosive debut album from the superstar rapper, with co-signs from Dr. Dre and Eminem • Release Feb. 6, 2003 • Singles "In Da Club," "21 Questions," "Many Men (Wish Death)," "P.I.M.P" • Sales Over 9 million copies • Charts No. 1 on Billboard 200 • Grammys Nominations for best new artist, best rap album, best rap song, best male rap solo performance ("In Da Club")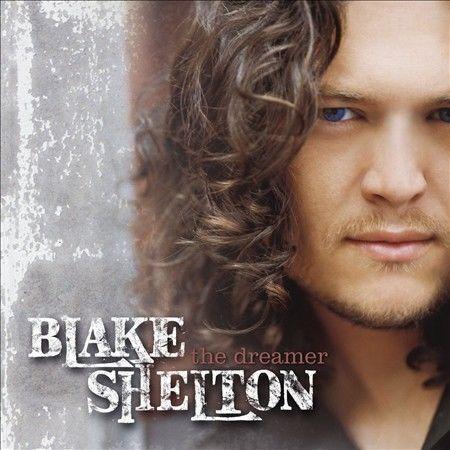 'The Dreamer,' Blake Shelton
Country singer's second album, long before "The Voice" • Release Feb. 4, 2003 • Singles "The Baby," "Heavy Liftin'," "Playboys of the Southwestern World" • Sales Over 500,000 copies • Charts No. 8 on Billboard 200 • Grammys None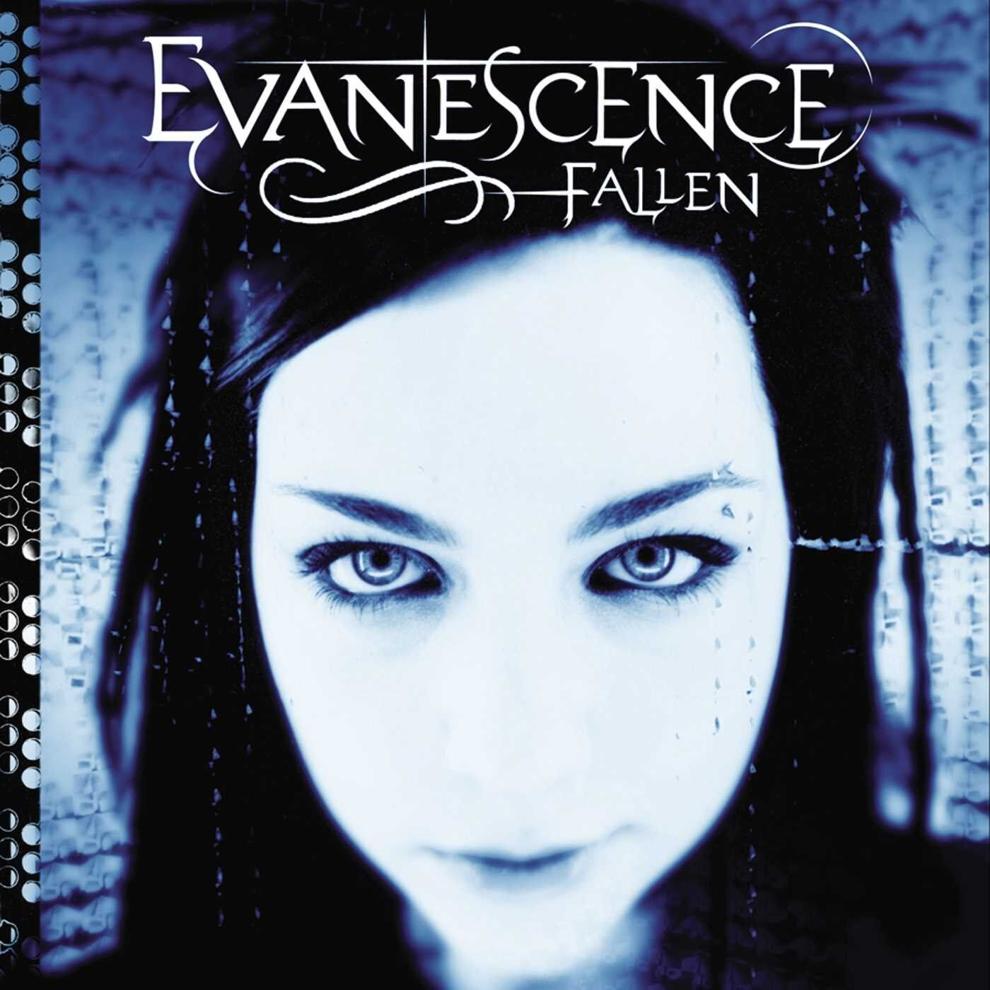 The rock band's big debut album • Release March 4, 2003 • Singles "Bring Me to Life," "Going Under," "My Immortal," "Everybody's a Fool" • Sales Over 10 million copies • Charts No. 3 on Billboard 200 • Grammys Wins for best new artist, best hard rock performance ("Bring Life to Me"; nominations for album of the year, best rock album, best rock song ("Bring Me to Life"), best pop performance by a duo or group with vocal ("My Immortal")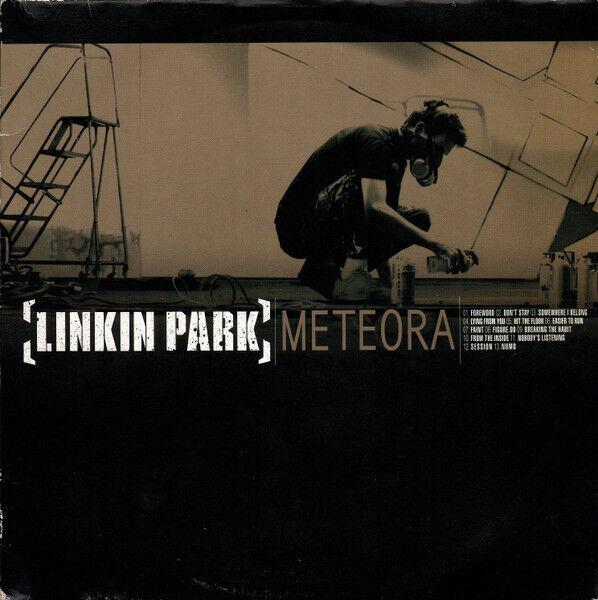 Sophomore blockbuster album for the alt-metal band • Release March 25, 2003 • Singles "Somewhere I Belong," "Faint," "Numb," "From the Inside," "Breaking the Habit" • Sales Over 7 million copies • Charts No. 1 on Billboard 100 • Grammys Win for best rap/sung collaboration ("Numb/Encore"); nomination for best rock instrumental performance ("Session")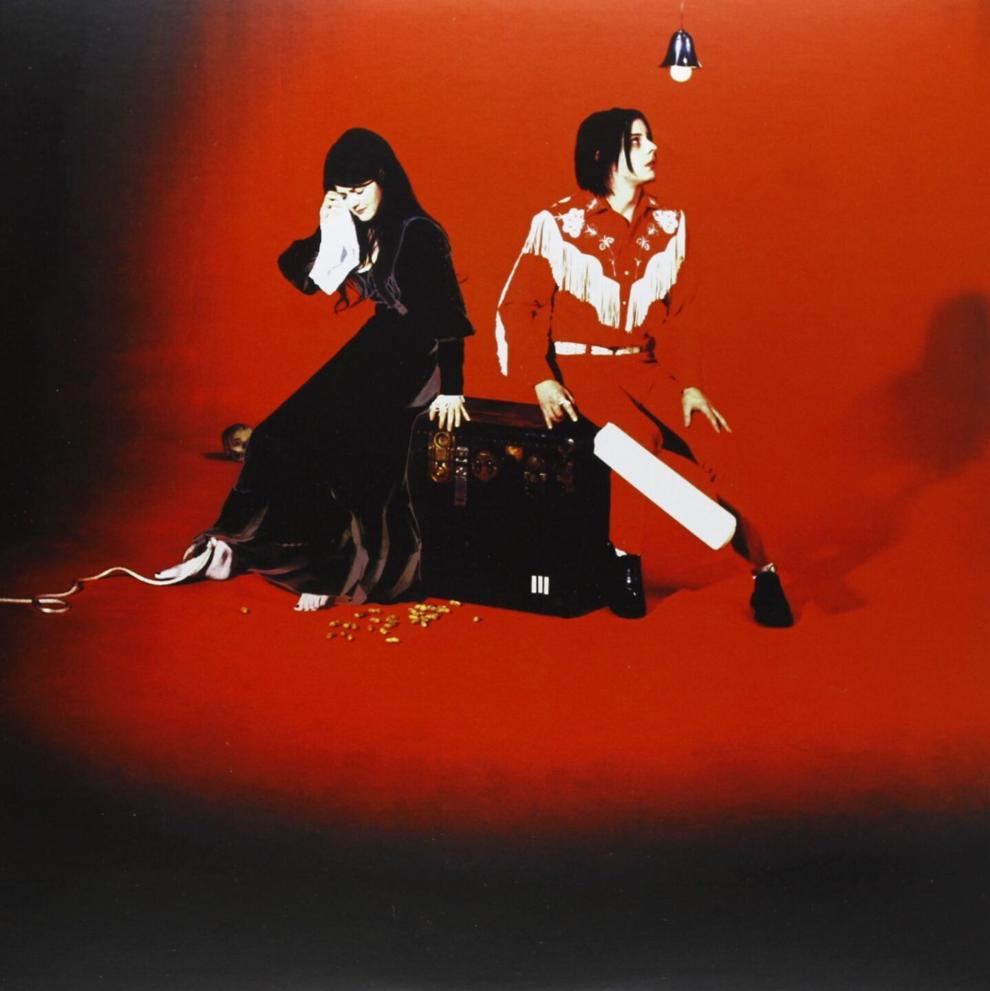 'Elephant,' the White Stripes
The band's hit fourth album • Release April 1, 2003 • Singles "Seven Nation Army," "I Just Don't Know What to Do With Myself," "The Hardest Button to Button," "There's No Home for You Here" • Sales Over 2 million copies • Charts No. 6 on Billboard 200 • Grammys Win for best alternative music album; nominations for album of the year, best rock performance by a duo or group with vocals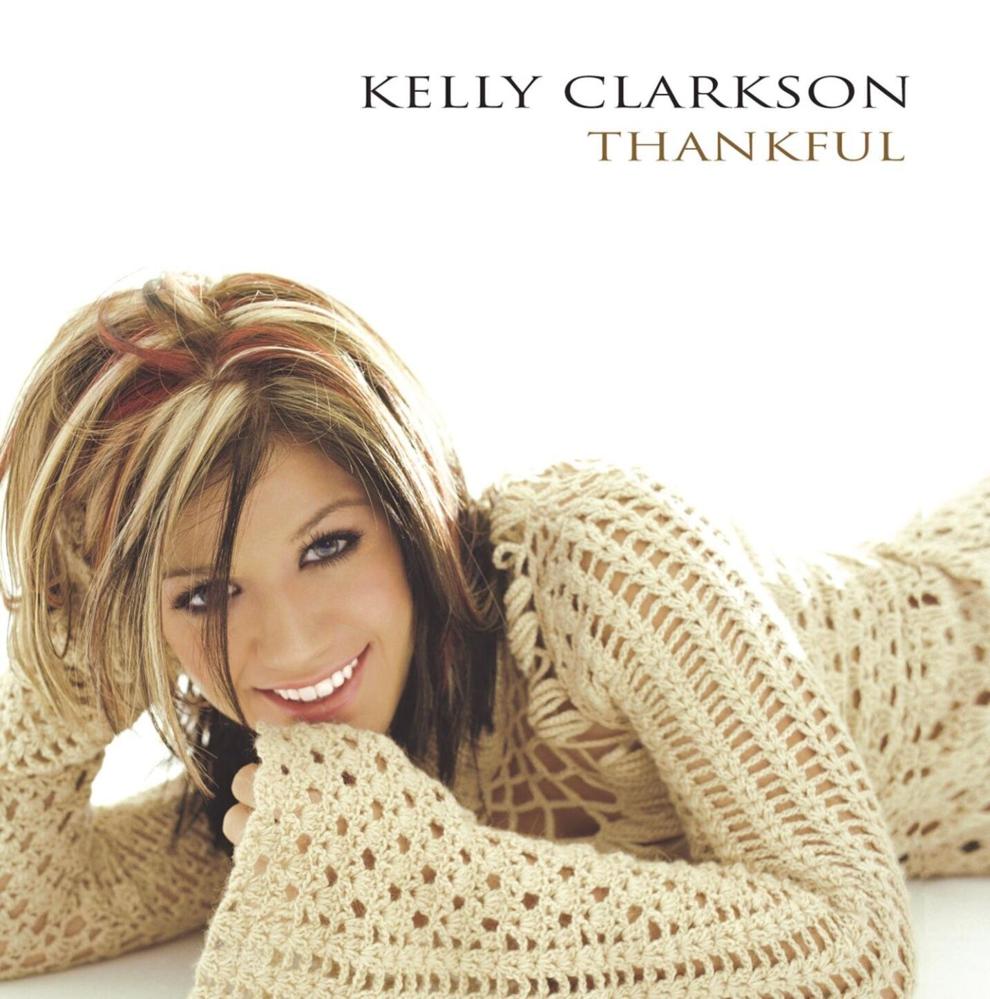 'Thankful,' Kelly Clarkson
Debut album from the first "American Idol" winner • Release April 15, 2003 • Singles "Miss Independent," "Low," "The Trouble With Love Is" • Sales Over 2 million copies • Charts No. 1 on Billboard 200 • Grammys Nomination for female pop vocal performance ("Miss Independent")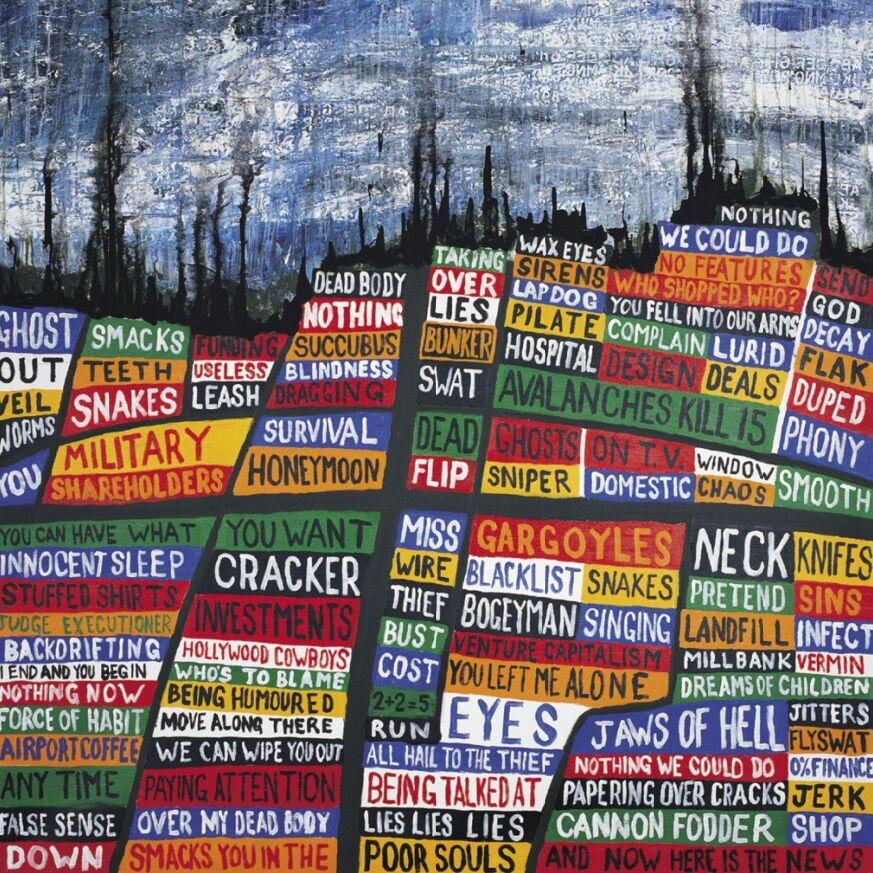 'Hail to the Thief,' Radiohead
The English rock band's sixth album • Release June 9, 2003 • Singles "There There," "Go to Sleep," "2+2=5" • Sales Over a million copies • Charts No. 3 on Billboard 200 • Grammys Win for best engineered nonclassical album; nominations for best alternative music album, best rock performance by a duo or group with vocals ("There There")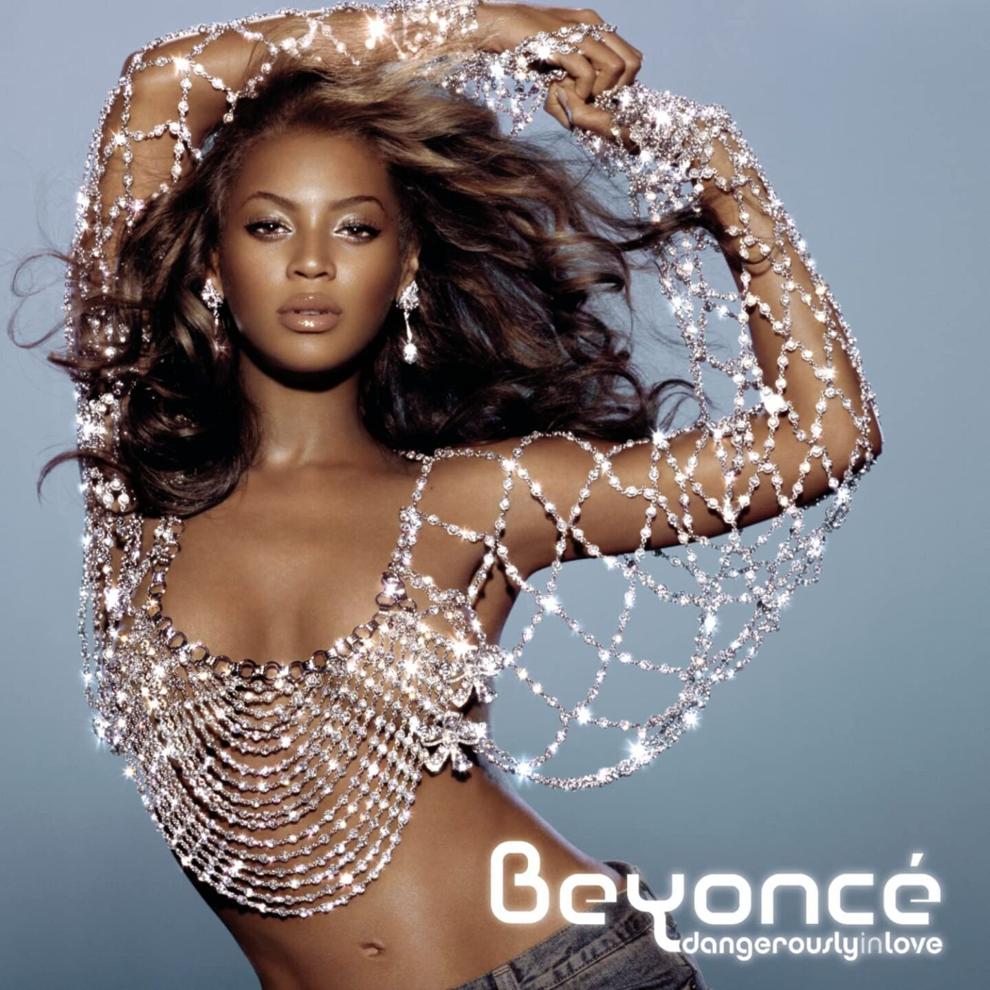 'Dangerously in Love,' Beyoncé
The Destiny's Child singer goes solo • Release June 20, 2003 • Singles "Crazy in Love," "Naughty Girl," "Baby Boy," "Me, Myself and I" • Sales Over 6 million copies • Charts No. 1 on Billboard 200 • Grammys Wins for best contemporary R&B album, R&B song, rap/sung collaboration ("Crazy in Love"), female R&B vocal ("Dangerously in Love 2"), R&B performance by a duo or group ("Closer I Get to You"); nomination for record of the year ("Crazy in Love")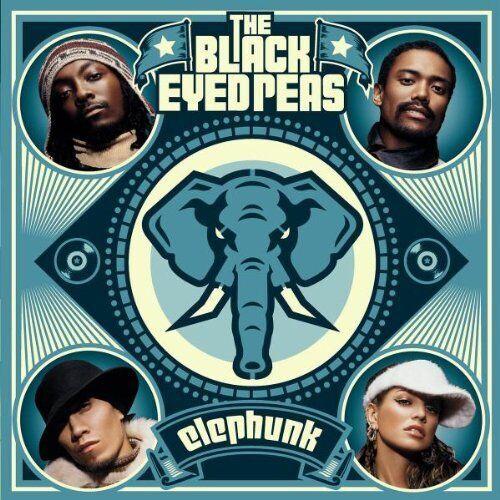 'Elephunk,' Black Eyed Peas
Hip-hop/pop group brings Fergie into the mix • Release June 24, 2003 • Singles "Let's Get It Started," "Where Is the Love," "Shut Up," "Hey Mama" • Sales Over 3 million copies • Charts No. 14 on Billboard 200 • Grammys Win for best rap performance by a duo or group ("Let's Get It Started"); nominations for record of the year ("Let's Get It Started"), record of the year, best rap/sung collaboration ("Where Is the Love"), best rap song ("Let's Get It Started," "Hey Mama")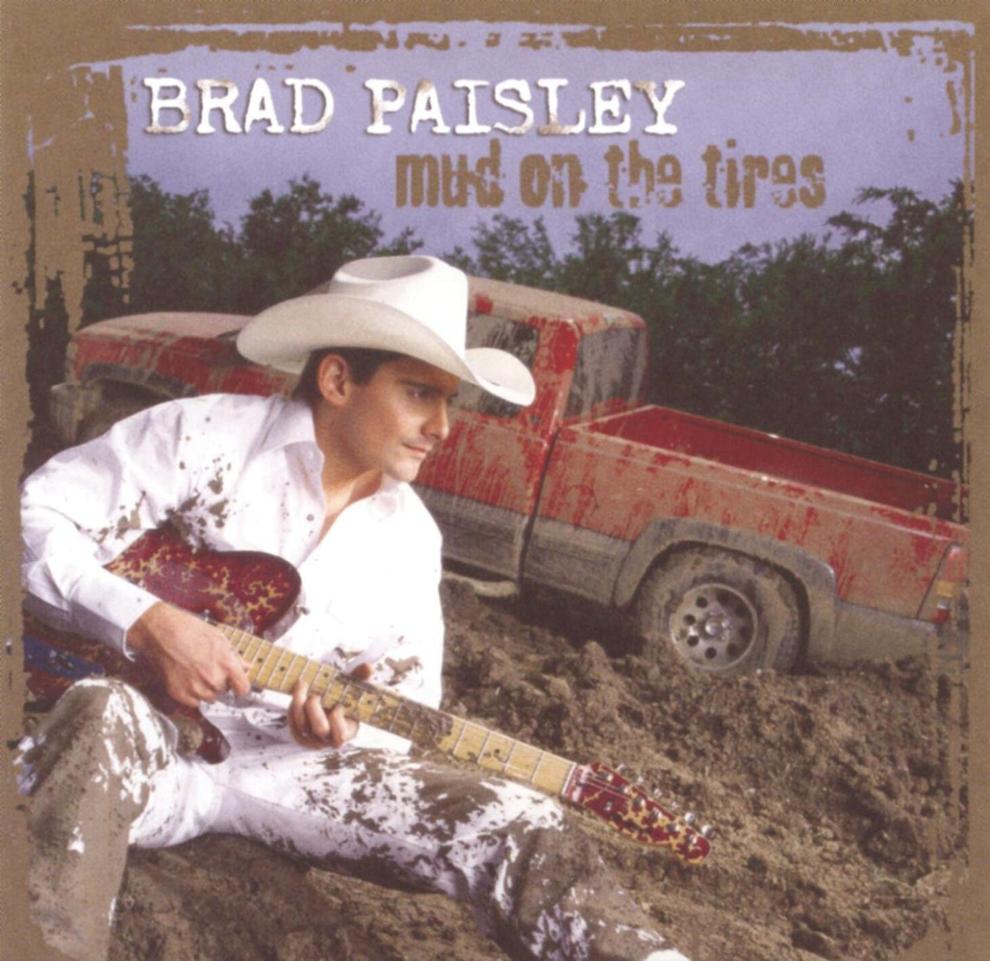 'Mud on the Tires,' Brad Paisley
Third album from the burgeoning country superstar • Release July 22, 2003 • Singles "Celebrity," "Little Moments," "Whiskey Lullaby," "Mud on the Tires" • Sales Over 2 million copies • Charts No. 8 on Billboard 200 • Grammys Nominations for best country song ("Celebrity"), best country instrumental performance ("Spaghetti Western Swing")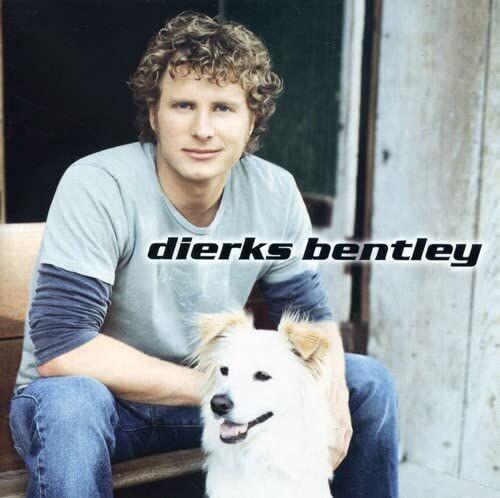 'Dierks Bentley,' Dierks Bentley
Debut album from the country singer • Release Aug. 19, 2003 • Singles "What Was I Thinkin," "My Last Name," "How Am I Doin'" • Sales Over a million copies • Charts No. 26 on Billboard 200 • Grammys None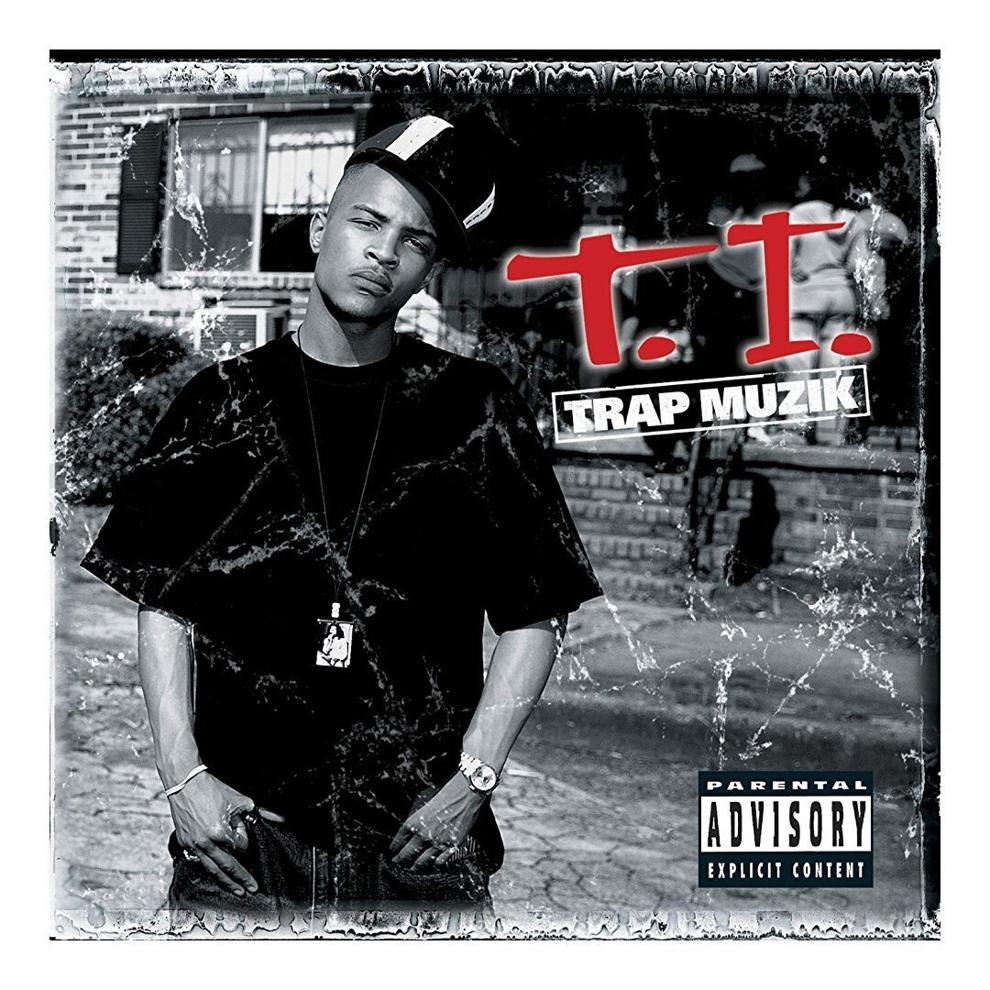 Second album from Atlanta trap rapper • Release Aug. 19, 2003 • Singles "24's," "Rubber Band Man," "Be Easy," "Let's Get Away" • Sales Over a million copies • Charts No. 4 on Billboard 200 • Grammys None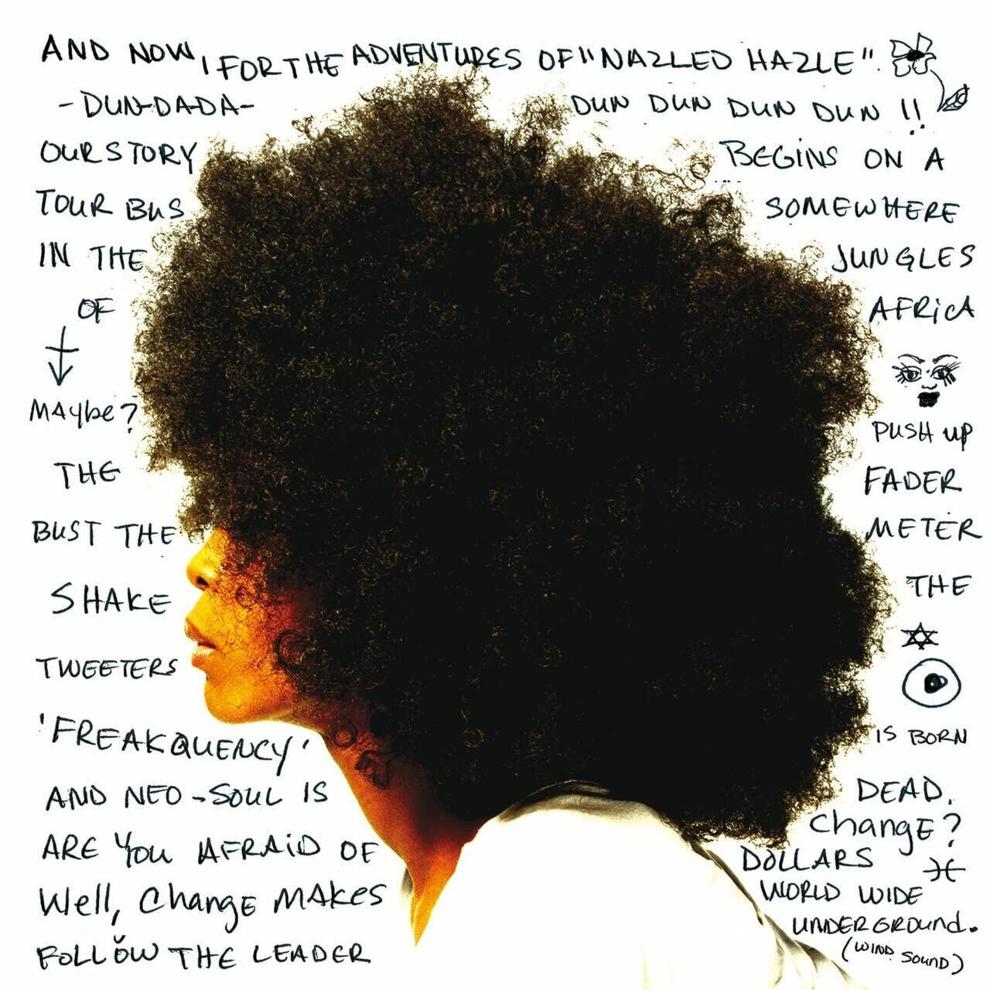 'Worldwide Underground,' Erykah Badu
Fourth album from the neo-soul princess • Release Sept 16, 2003 • Singles "Danger," "Back in the Day (Puff)" • Sales Over 500,000 copies • Charts No. 3 on Billboard 200 • Grammys Nominations for female R&B vocal performance ("Back in the Day"), best R&B album ("Worldwide Underground"), best urban/alternative performance ("Danger"), best R&B song ("Danger")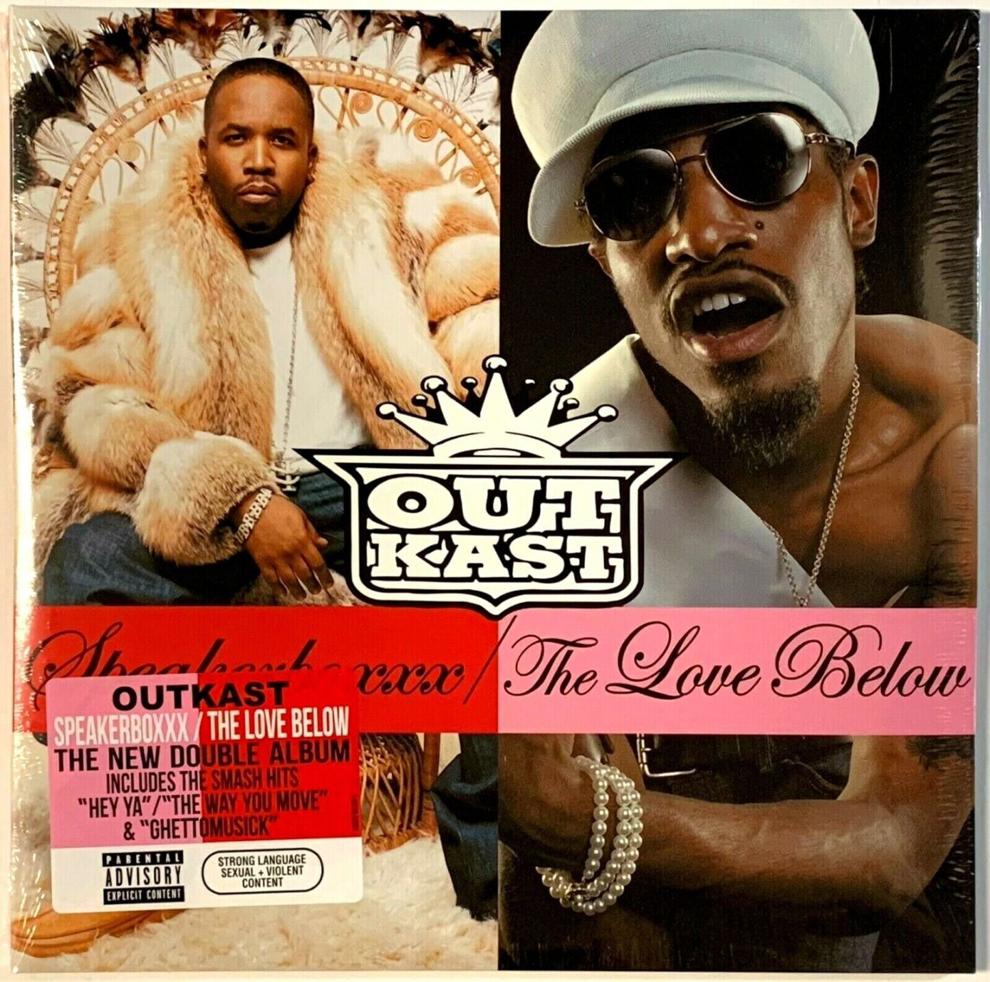 'Speakerboxxx/The Love Below,' OutKast
Groundbreaking double album from hip-hop's favorite duo • Release Sept. 23, 2003 • Singles "Hey Ya!," "Roses," "The Way You Move," "Ghetto Musick"/"Prototype" • Sales Over 5 million copies (certified as over 11 million as a double album) • Charts No. 1 on Billboard 200 • Grammys Wins for album of the year, best rap album, best urban/alternative performance ("Hey Ya"); nominations for record of the year, best short-form music video ("Hey Ya"), producer of the year/nonclassical
Debut album from a talent gone too soon • Release Oct. 20, 2003 • Singles "Stronger than Me," "Take the Box," "Pumps"/"Help Yourself," "In My Bed"/"You Sent Me Flying" • Sales Over a million copies • Charts No. 33 on Billboard 200 • Grammys None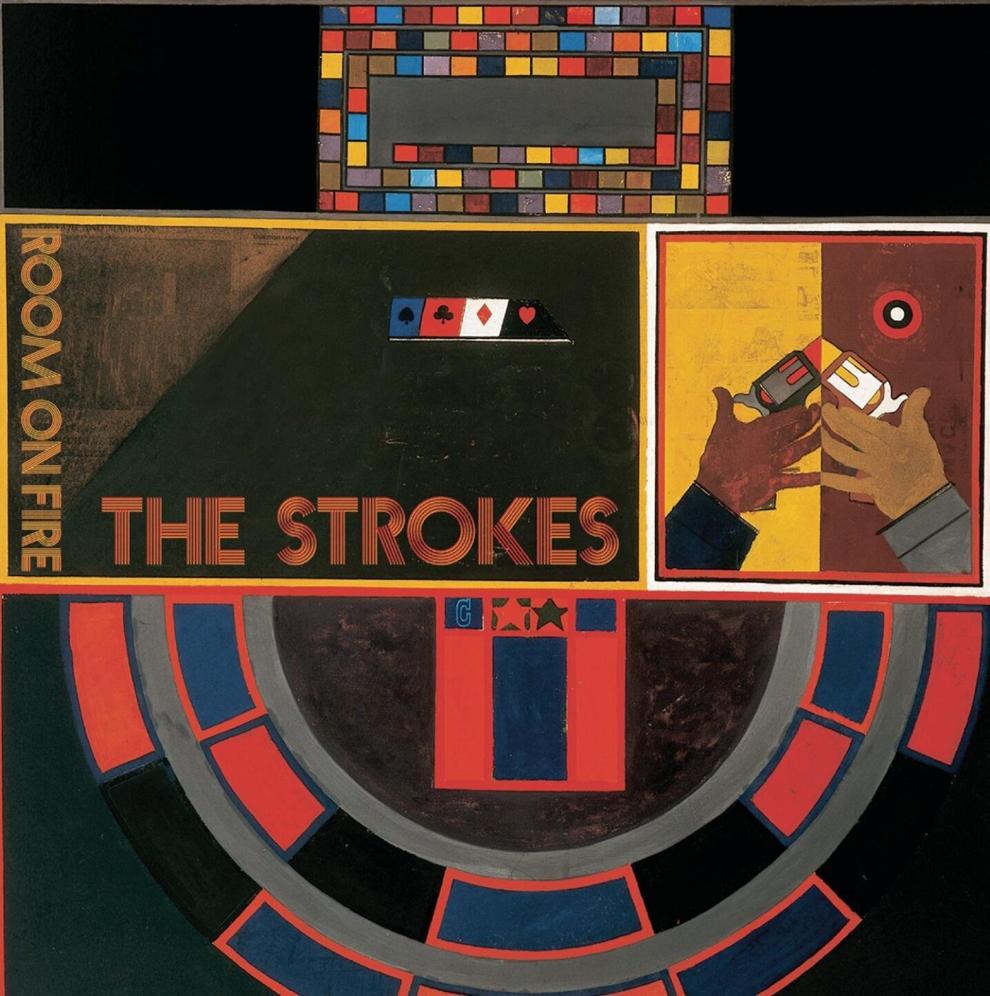 'Room on Fire,' the Strokes
The Strokes return for a second album • Release Oct. 28, 2003 • Singles "Reptilia," "The End Has No End," "12:51" • Sales Over a million copies • Charts No. 4 on Billboard 200 • Grammys None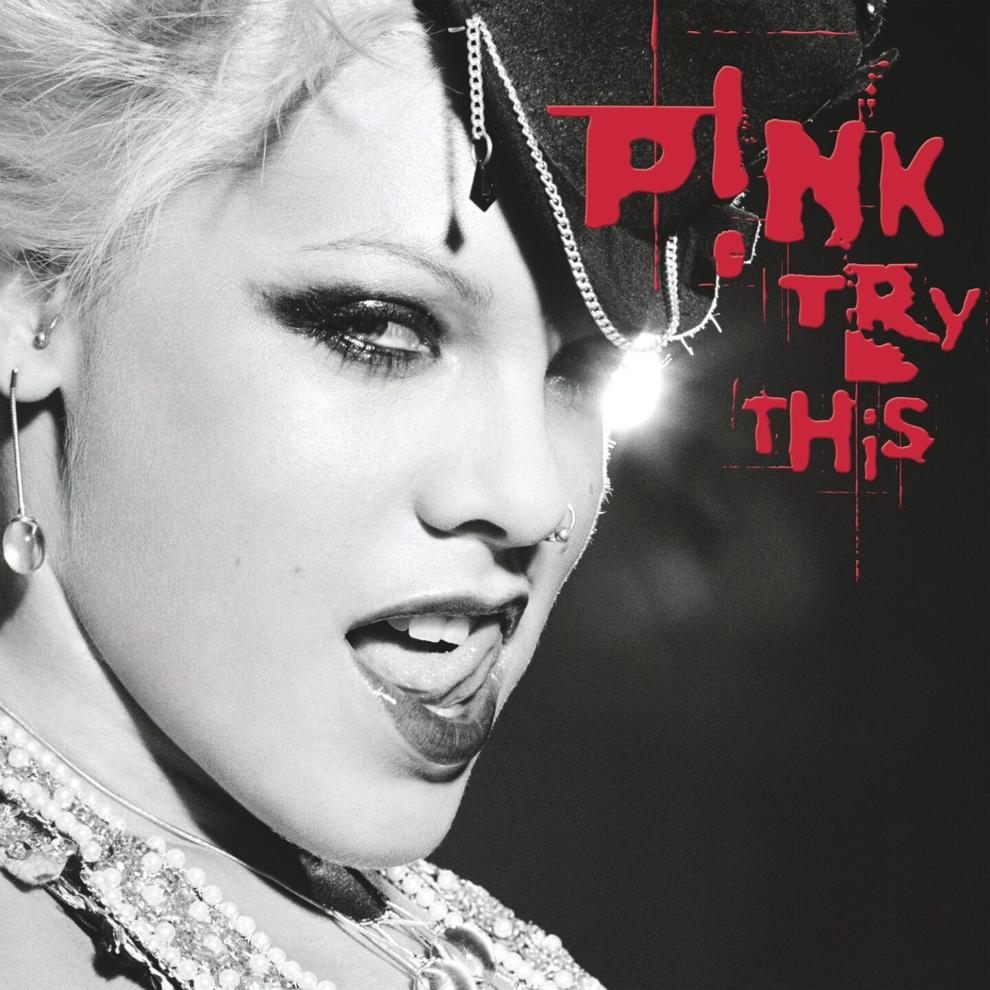 Pink's third album takes her further into rock • Release Nov. 11, 2003 • Singles "Trouble," "God Is a DJ," "Last to Know" • Sales Over a million copies • Charts No. 9 on Billboard 200 • Grammys Win for best female vocal performance ("Trouble")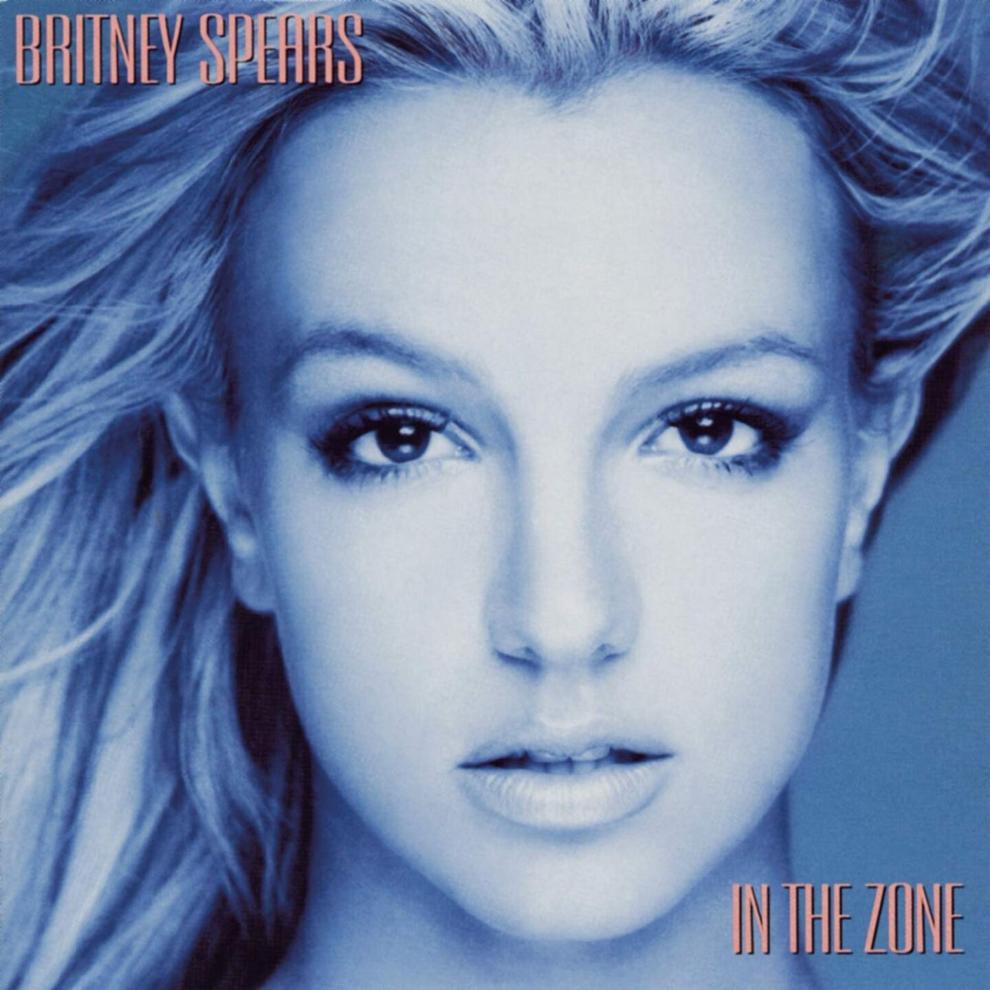 'In the Zone,' Britney Spears
Britney Spears hooked up with Madonna, R. Kelly and Ying Yang Twins on her fourth album • Release Nov. 12, 2003 • Singles "Me Against the Music," "Toxic," "Everytime," "Outrageous" • Sales Over 3 million copies • Charts No. 1 on Billboard 200 • Grammys Win for best dance recording ("Toxic")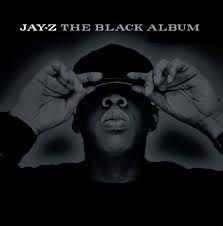 The rapper's supposed but not-quite-farewell album • Release Nov. 14, 2003 • Singles "Change Clothes," "Dirt Off Your Shoulder," "99 Problems," "What More Can I Say" • Sales Over 3 million copies • Charts No. 1 on Billboard 200 • Grammys Win for best rap solo performance ("99 Problems"); nomination for best rap album, best rap song ("99 Problems")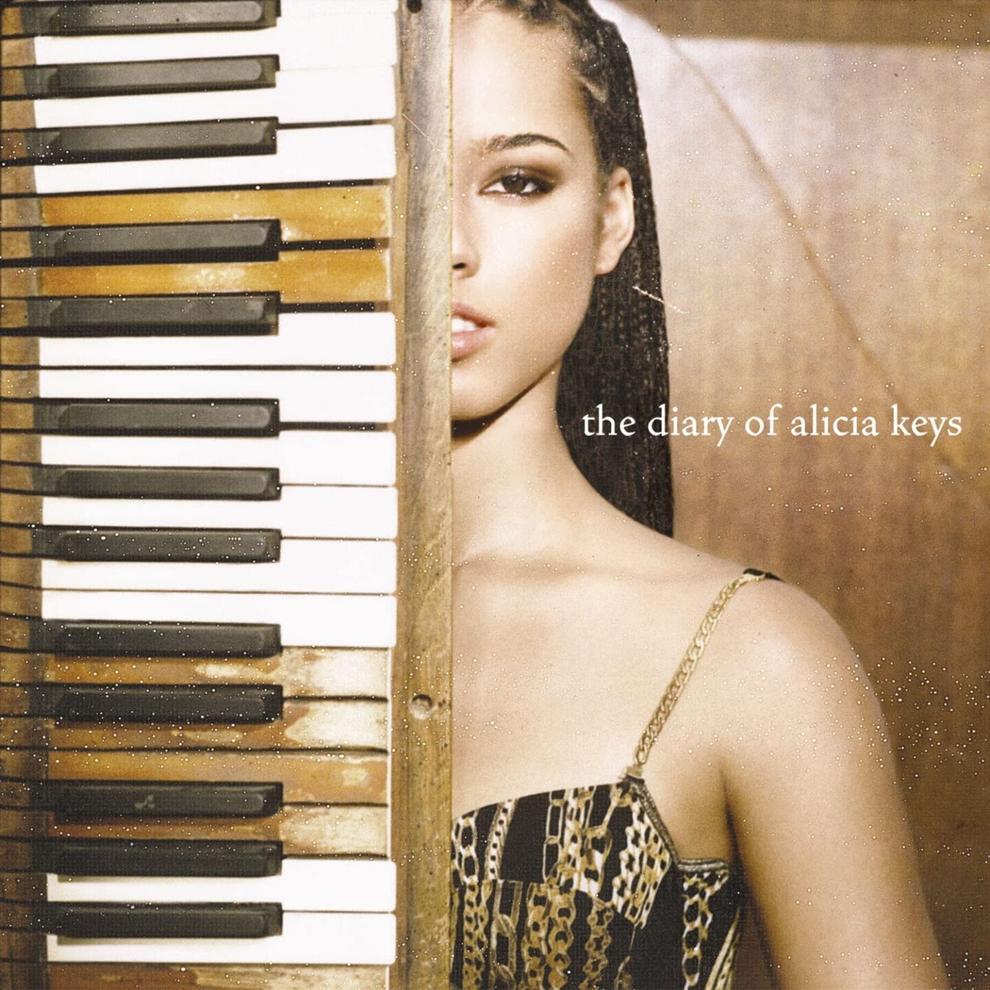 'Diary of Alicia Keys,' Alicia Keys
Alicia Keys' blockbuster sophomore album • Release Dec. 3, 2003 • Singles "You Don't Know My Name," "If I Ain't Got You," "Diary," "Karma" • Sales Over 5 million copies • Charts No. 1 on Billboard 200 • Grammys Wins for best R&B album, best R&B song ("You Don't Know My Name"), best female R&B vocal performance ("If I Ain't Got You"); nominations for album of the year, song of the year ("If I Ain't Got You"), best R&B performance by a duo or group with vocals ("Diary")
"These Are the Vistas," the Bad Plus • "Love & Life," Mary J. Blige • "Blink-182," Blink-182 • "Reality," David Bowie • "Red Dirt Road," Brooks & Dunn • "This Is Not a Test!," Missy Elliott • "Next Big Thing," Vince Gill • "Stumble Into Grace," Emmylou Harris • "Tasty," Kelis • "La Bella Mafia," Lil Kim • "Chicken-n-Beer," Ludacris • "Room to Breathe," Reba McEntire • "St. Anger," Metallica • "One Quiet Night," Pat Metheny • "Absolution," Muse • "Clones," the Neptunes • "Honkeytonkville," George Strait • "Fever to Tell," Yeah Yeah Yeahs • "Mary Star of the Sea," Zwan